Happy Spring! I am loving the sunshine that we were lucky enough to have today. Loved it so much that I spent too much time outside and got a little sunburnt… oops. (PS I did use sunscreen, just not enough apparently). After the crazy week of hard work remodeling the master bathroom, a few hours of relaxing in the sun with the family was just what I needed. But being outside reminded me that we have only 1 week until Easter. Are you ready?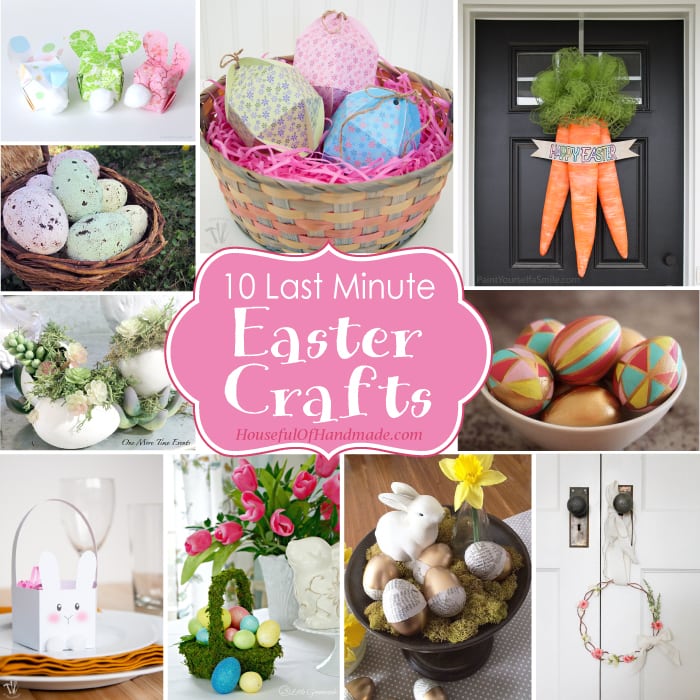 I am so not ready for Easter yet. I have a couple crafts I have been working on, but things have not worked out as planned. Instead of getting frustrated, I put my effort into the master bathroom. We are getting so close to the end of the remodel and I am super eager to get things done. So instead of getting ready for Easter, we got a babysitter for the kids and tiled the bathroom floor. Yeah! Luckily I have one more week to finish my Easter crafting. And I promise I will share, it just might be last minute, sorry.
If you are like me and still not ready for Easter, or just want something fun to do this week. I thought I would share a round up of these 10 last minute Easter crafts. They are so perfect, even I could manage to get them done this week.
Easter Carrot Door Wreath from Paint Yourself a Smile
Egg Succulent Spring Centerpiece from One More Time
Floral Crown Inspired Spring Wreath from Making it in the Mountains
 DIY Gold Dipped & Newspaper Eggs from Greco Design Company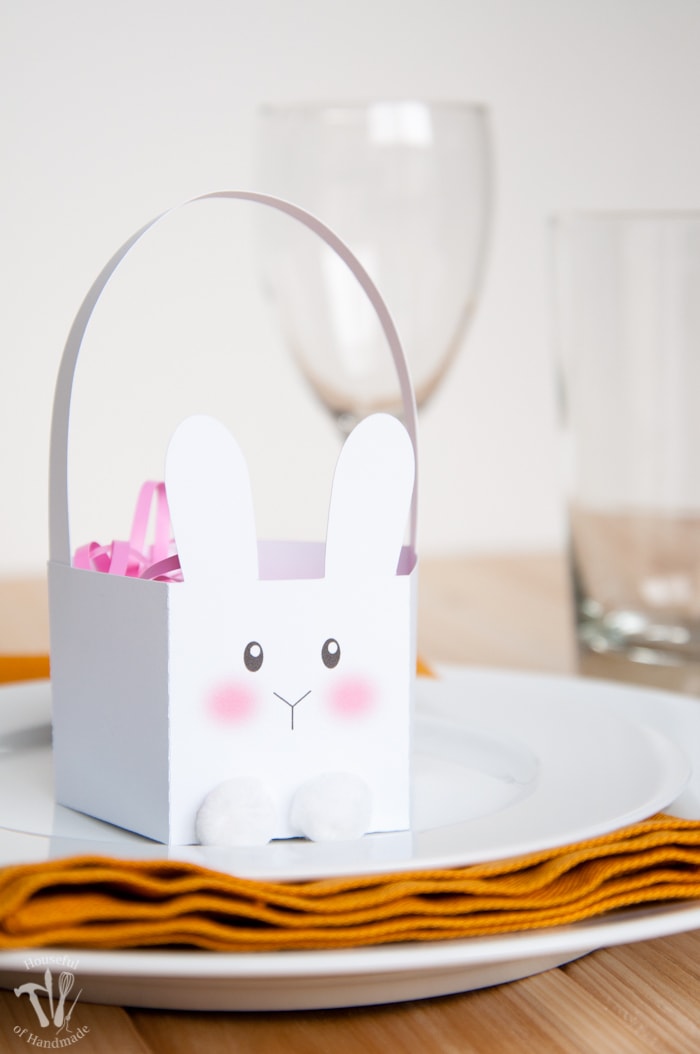 Free Printable Bunny Easter Baskets from Houseful of Handmade
Speckled Plastic Easter Eggs from We Know Stuff
Kaleidoscope Easter Eggs from Sparkle
DIY Moss Basket from 3 Little Greenwoods
 Easy Origami Bunny Butt Easter Crafts from Raising Whasians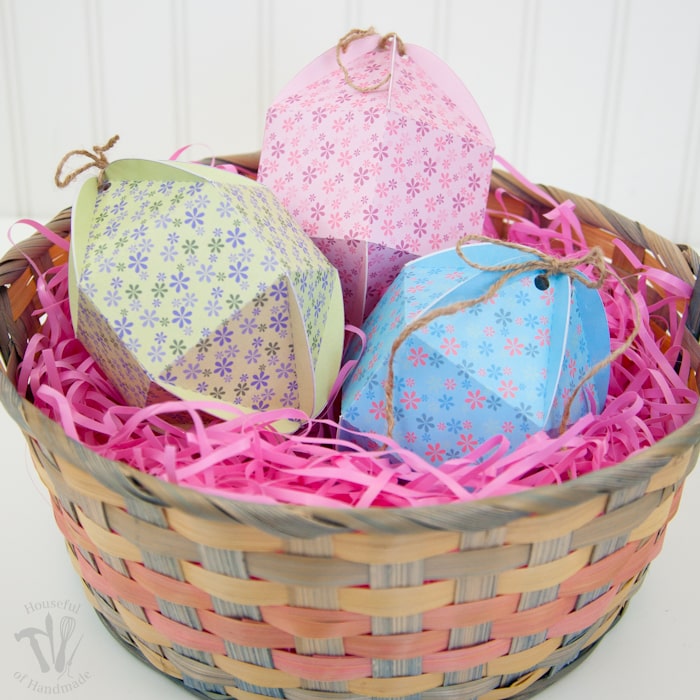 Free Printable Egg Shaped Boxes from Houseful of Handmade
I hope you have fun getting ready for Easter. I need to go grout my new tile floor, then it't time to do some crafting!

I'm linking up to some of my favorite Link Parties.