This post contains some affiliate links for your convenience. Clicking these links will help support this blog so I can keep creating things to share with you, but you will never pay more by using an affiliate link. Click here to read my full disclosure policy.
How to Make DIY Chalkboard Sign Ornaments
---
Supplies:
Drill little holes in the top corners of your plaques. If you don't have a drill, you could glue the wire on the back of the plaques, but I like any excuse to use power tools. Then spray paint the plaques with chalkboard paint. Make sure to get both the top, bottom, and all the sides well.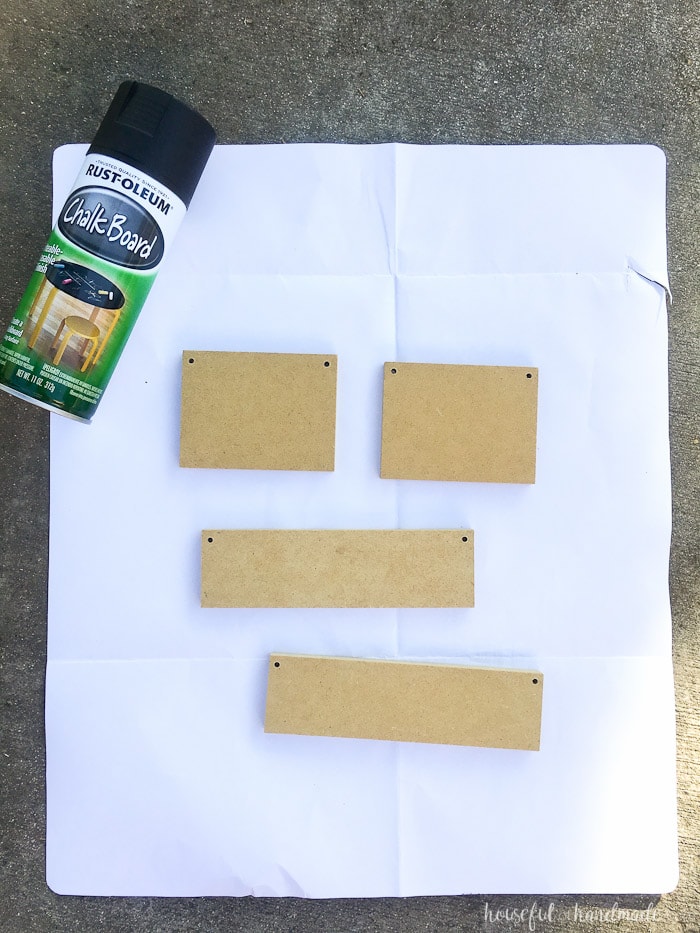 After the paint has dried, prime the chalkboard by rubbing a piece of chalk over the whole thing then erasing it off.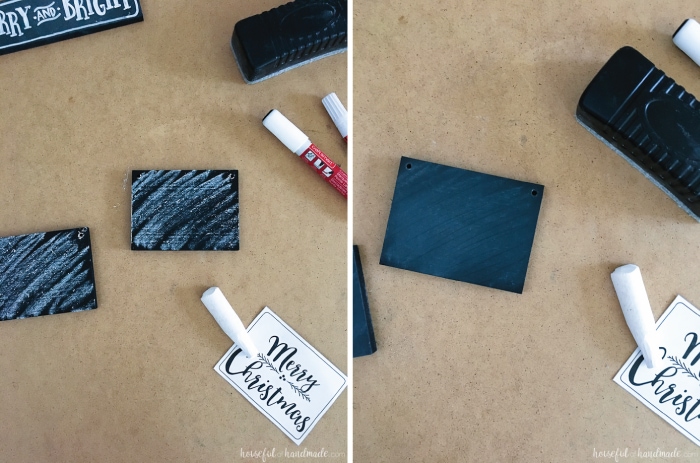 Print out the lettering template (or you can free hand your own sayings, but I am not good at free-hand lettering) and cut it out. Rub a piece of chalk all over the back of the template paper. Place the template paper on top of the primed plaque and trace the letters. A duller pencil is nice for this since it will give you a thicker line transferred onto the chalkboard ornament surface.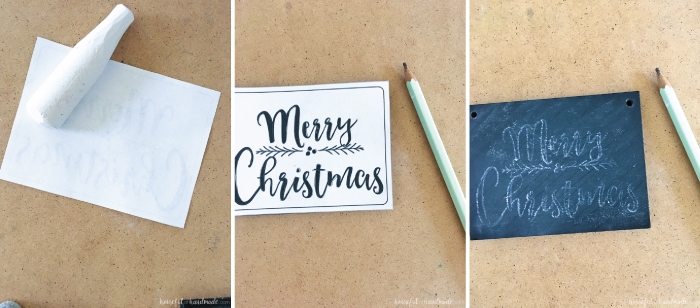 Once you have your cheat lines on the ornament, all you need to do is carefully fill them in with your chalkboard marker. If this is your first time using a chalkboard marker, take a minute to test it out on a piece of paper since they can have some quirks that you will need to get use to, and each brand is a little different.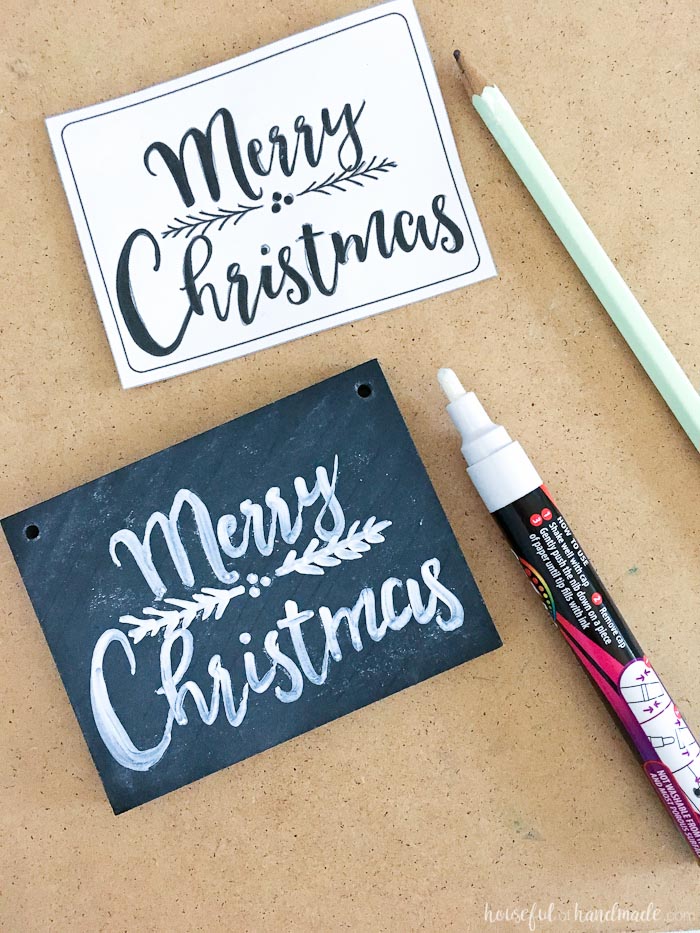 When you have finished hand-drawing the lettering on the chalkboard ornaments, It is time to add the wire that will hang them on the tree. Cut a piece of wire about twice as long as the ornament. Thread an inch through the hole and wrap it around the each other at the top of the ornament. Then repeat on the other side. This will give you a nice arch or wire to hang your ornaments.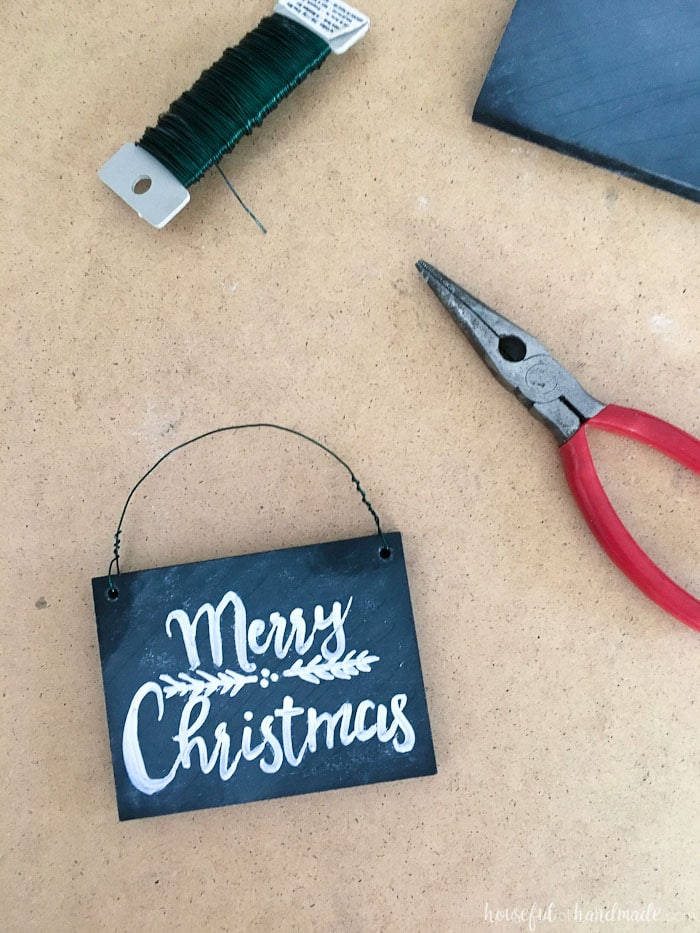 Now hang your DIY chalkboard sign ornaments on the tree and admire your handiwork! Or sadly package them up to send them to a new home. I am only sad because they turned out so great and I know they would look awesome on our tree this year. But there is still plenty of time to make more 🙂
Hopefully all this Christmas fun will remind the weather that it is the middle of November because I am dreaming of a white Christmas!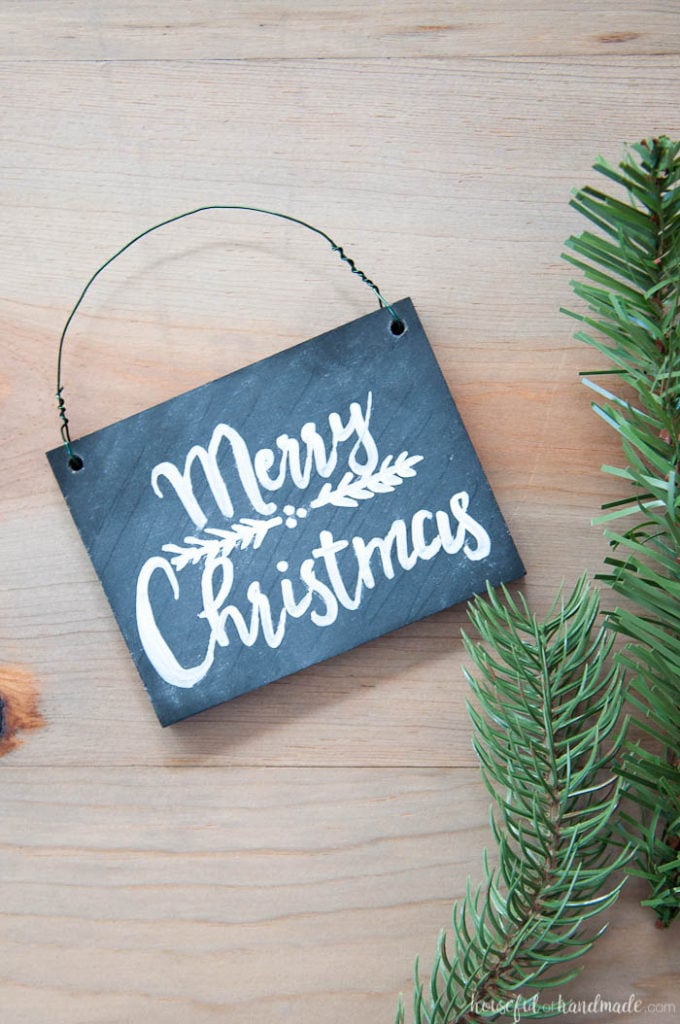 And don't forget to check out all the other amazing handmade ornaments on the previous page!