My birthday is tomorrow, YIPPEE!  I know I'm suppose to stop getting so excited about another year older as I creep ever so close to the dreaded 40… but I just can't stop loving a day that is all about celebrating me.  My parents say I always loved being the center of attention. And to celebrate my big day, I want to give everyone a present: free printable birthday cards.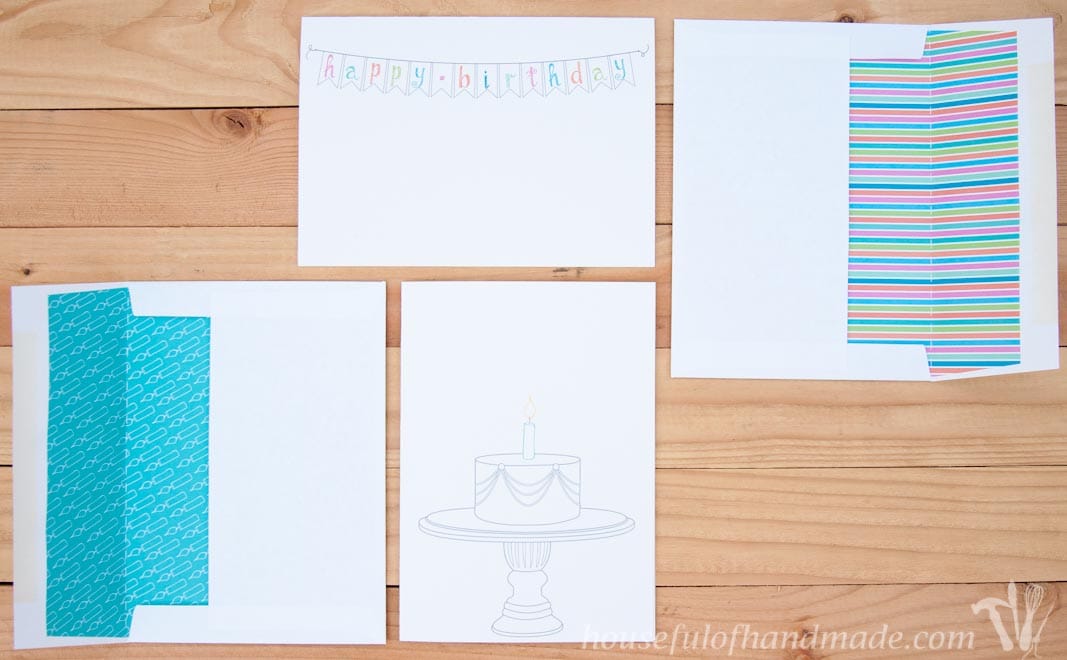 I love having a variety of printable cards on my computer ready to go.  I am really good about thinking about a card at the very last minute, but if I can quickly print and cut out a card, I can look like I've got my stuff together!  And these cards are my new favorite ones. I couldn't be happier with how they turned out.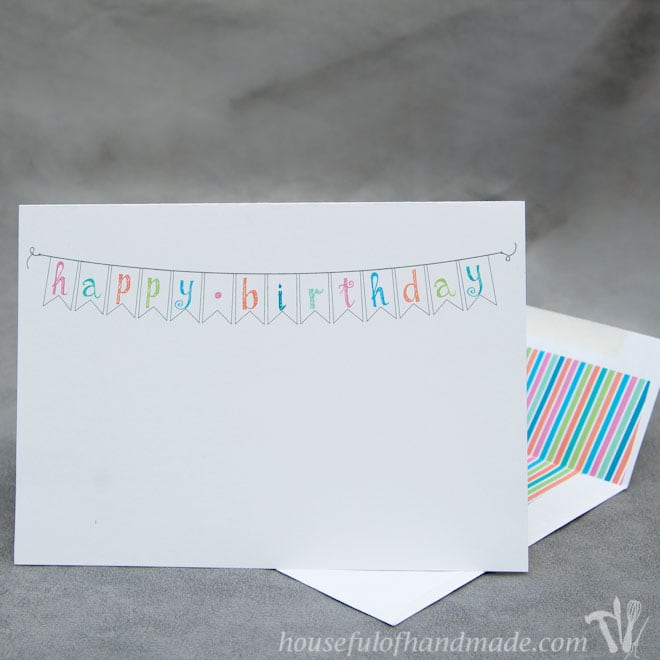 For the designs of the cards, I knew I wanted something simple and a little more mature (I am in my mid 30s now).  I loved the idea of a simple line drawing with a little accent of color.  So I started with a birthday cake, which I put on a pedestal because everything is prettier on a pedestal.  Then I had the idea of a birthday banner, and just kept going.  I couldn't decide which one I liked best so I have both of them available for you to download!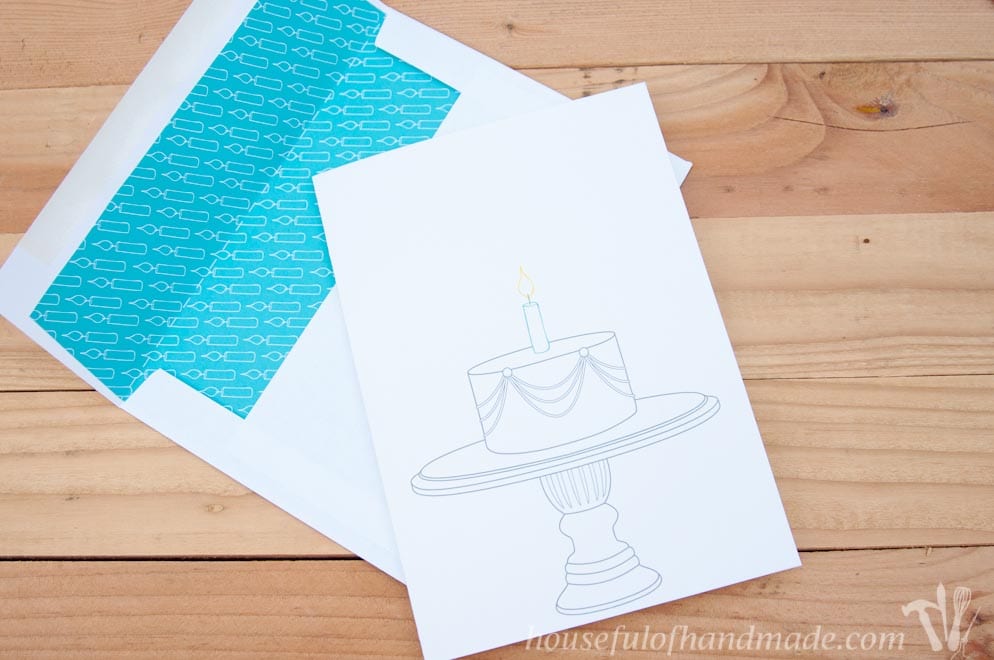 I wanted to make these birthday cards a little extra special, they are for my birthday after all and I like things to be extra special.  So I made some coordinating patterned envelope inserts.  They are so easy to cut out and glue into an A7 envelope and now the envelope is extra fancy for an extra special birthday girl 🙂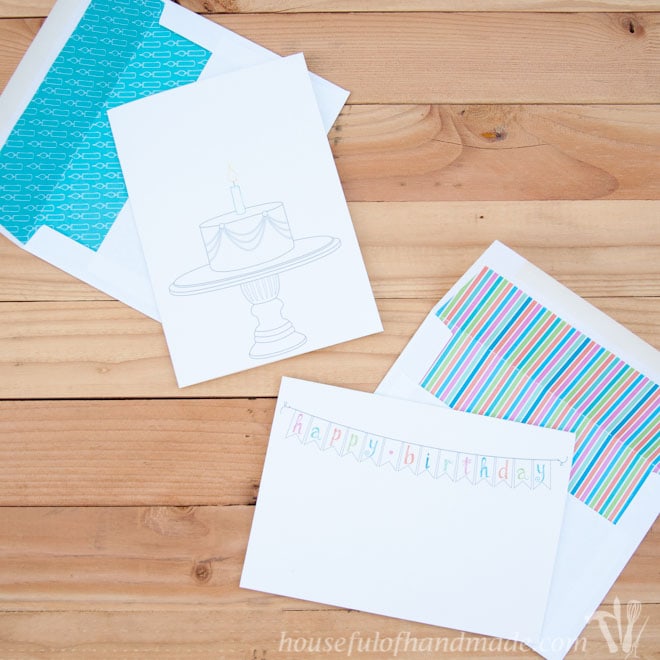 So if you're ready to party with me and you can download your birthday present in my library of free downloads for my email subscribers. Sign up below for instant access!
I hope you haven't been too annoyed with my post all for me, I'm just getting ready for my big day tomorrow. But at least there was free stuff involved!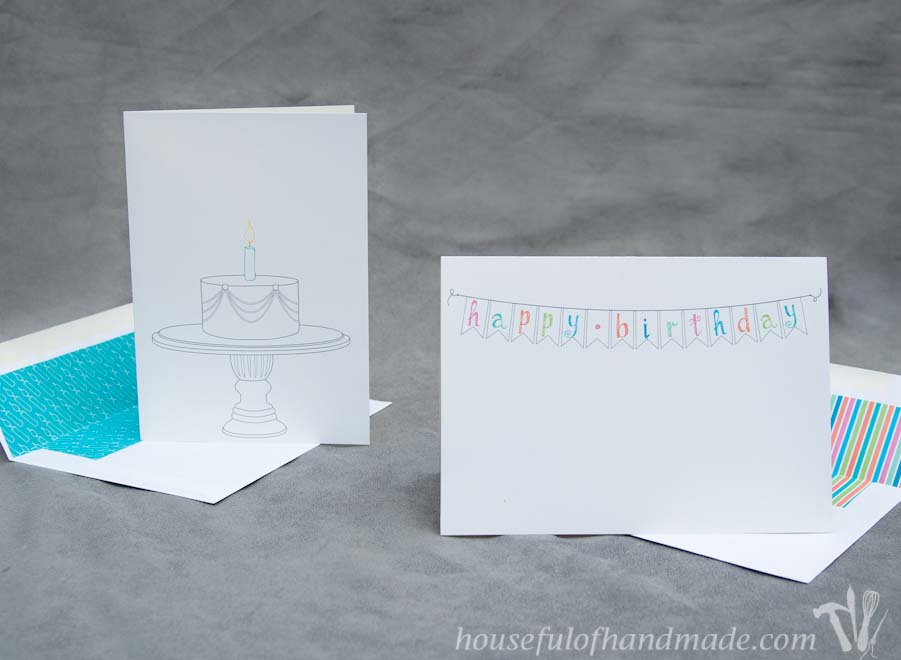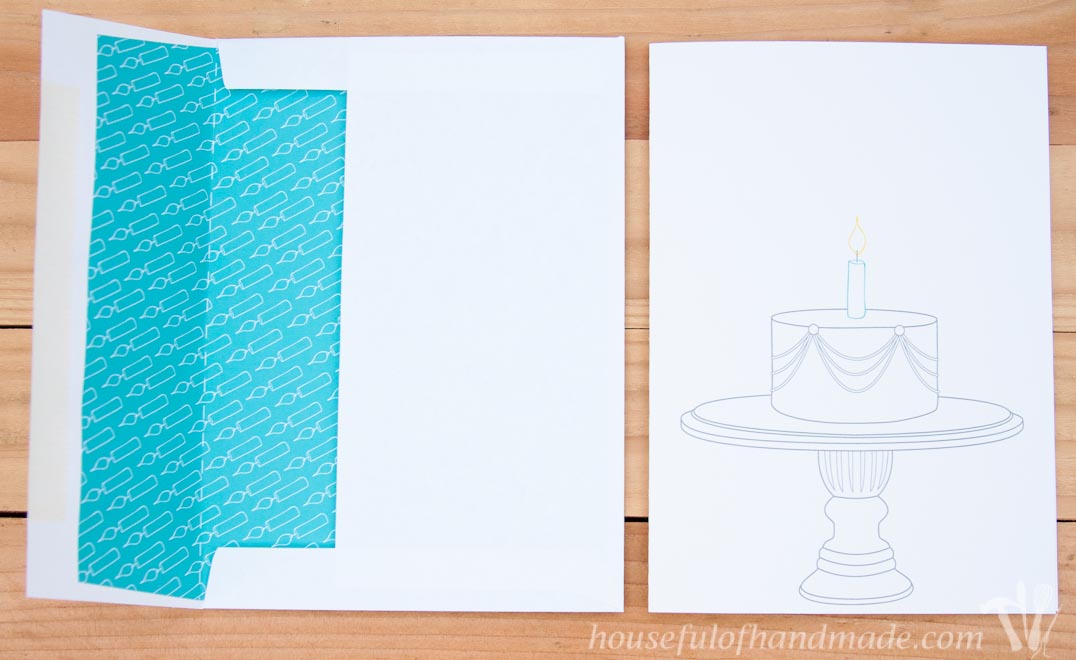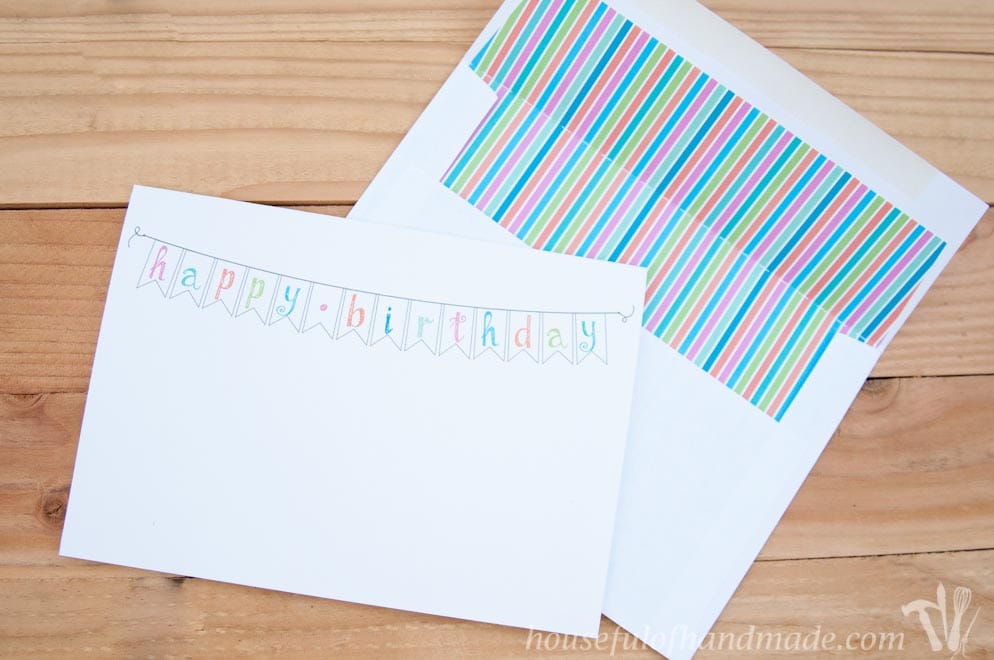 Have a wonderful weekend, I know I will 🙂

I'm linking up to some of my favorite Link Parties.