This is the easiest craft ever!  No seriously, it's so easy a monkey could do it.  K, I'm not comparing you to a monkey, but it really is that easy.
I did not come up with this craft idea, my amazing sisters have their own company where they design and sell quilt patterns!  They have the most awesome modern quilt patterns, you should check them out.  My sister posted this idea on their Facebook page, but I already had a magnetic pin cushion.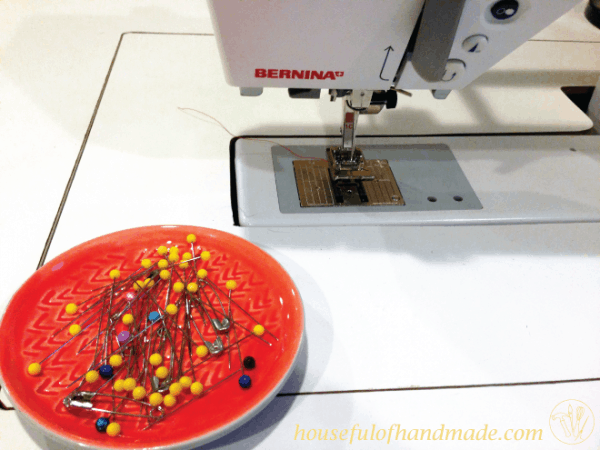 But then we were shopping at Target and walked past this beauty!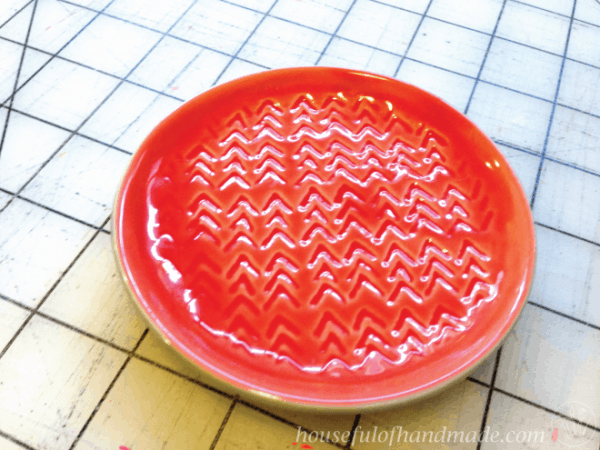 This is a jewelry holder.  A super shallow little dish that would probably hold one fifth of my jewelry collection.  But for pins, it has amazing potential.  And for $3.99 it was perfect!
I already had some strong magnets in my craft supplies, however, I was apparently out of super glue.  I used this Scotch permanent glue stick and it actually worked to hold the magnets on.  If they fall off, I will reattach the magnets with some super glue (but it's been holding up for a couple months now).
So it's as easy as glueing three strong magnets to the bottom of your dish.  Then wait for them to dry.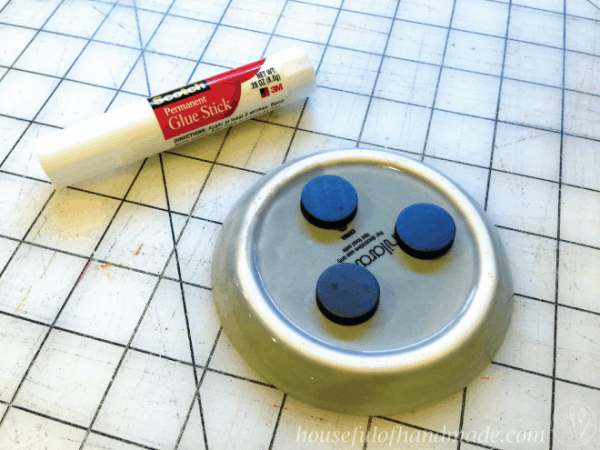 Now you have a little jewelry for your sewing machine 🙂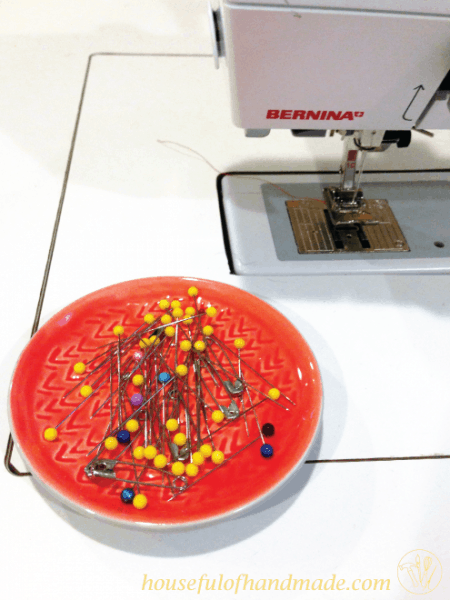 I love that the magnet surface isn't as strong as the one I bought at the fabric store, it makes it easier to get the pins off.  And this one is so much prettier!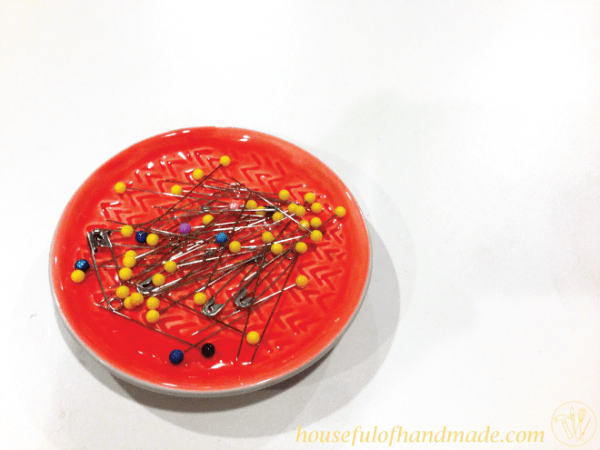 So if you need a little bling for your sewing machine, give this simple craft a try.
I'm linking up to some of my favorite Link Parties.