This week has been one of those weeks that I am so happy to say is over! It was my son's last week of school, so naturally we had lots of extra activities. Really the last week of school has absolutely no actually schooling, but is just a week of playing before the school year is over. Then on Wednesday I woke up to a spasm in my neck that rendered me completely useless for most of the day. It was awful, I hope you never have to experience it. And now that we are finally rolling into the weekend, I am just plum tuckered out! It's hot and the only thing I can think about is a relaxing day at the pool or binge watching Netflix in our cold basement.
So if you didn't realize from all of that, I did not get anything done in the house this week. Absolutely nothing! Not even sweeping the floor under the dining room table (not once, I know it's disgusting, but thankfully we have a dog). I am optimistic that the first week of summer will mean I actually have some time to get some projects done around here. I need to go buy wood and build the vanity in the master bathroom. It's going to be a big project, but after it's done, I will get to do the fun stuff like decorating the bathroom (oh, and using my sparkly new bathroom!).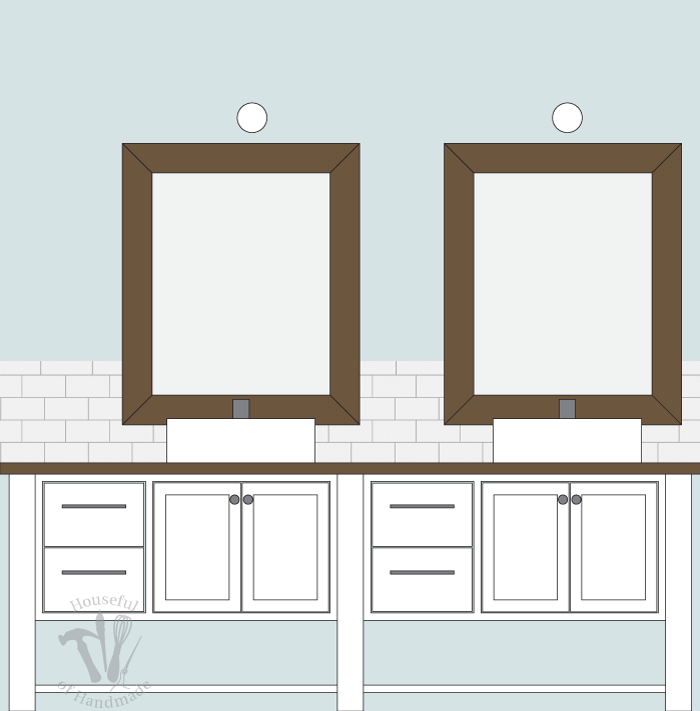 We are also preparing to finally get rid of the blue carpet in our living room. They came and measured yesterday so we can make final decisions. It is very exciting to bid adieu to the last of the carpet left over from the previous owners. Now all we need to do is replace the linoleum on the entry way landing and the main bathroom and we will have successfully replaced all the flooring in our fixer upper!
But to prepare for the new carpet in the living room I need to replace the tile around the fireplace. Replacing the tile has been on my to-do list for way too long. It is such a small space, but because of that, I keep putting it off. But no longer, I have to get it done before the carpet can get installed so if I want a truly beautiful living room that I am proud to show off, I guess I need to get my motivation back and actually get some work done! I told my husband the old tile has to be removed this weekend so I can install the new tiles next week!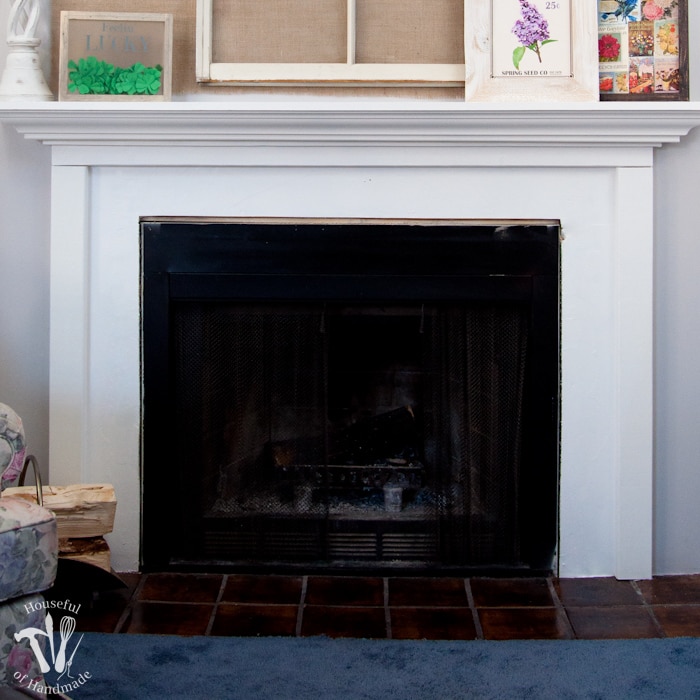 And it just dawned on me as I was going through my to-do list (I really should stop doing that) that I wanted to replace the railings in the living room before we get new carpet. I really hate vacuuming between the rails and want to have a wood base so the carpet just butts up agains the wood instead of the carpet between the rails. I guess I need to get that done this next week too. How hard is replacing a railing? Yeah, I need some serious motivation!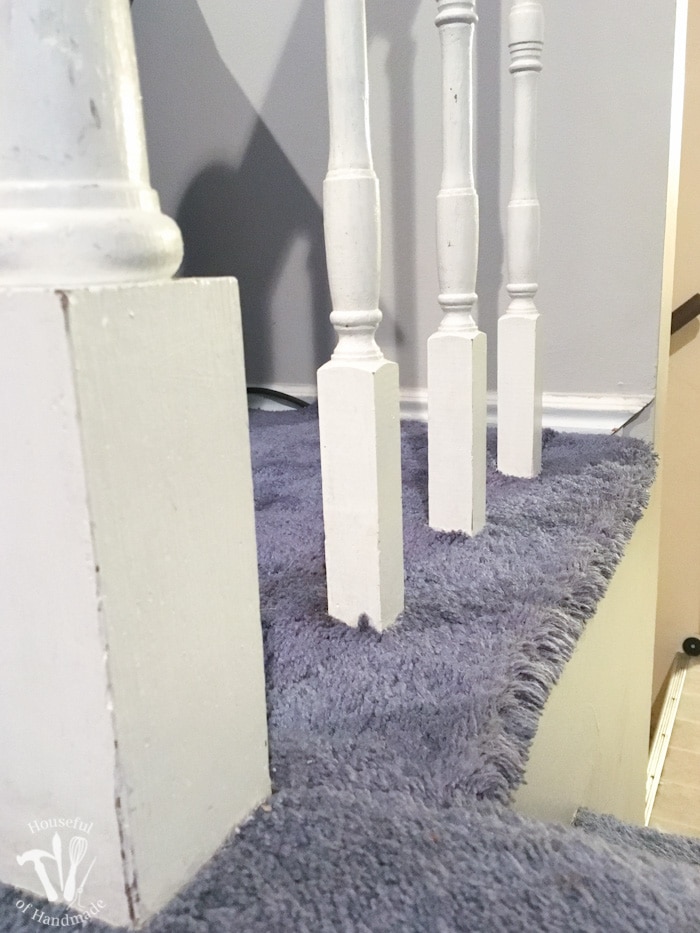 So even though summer is calling, I am determined to get these projects done. I am not going to lie, I will probably be slower going this summer because… well… pool days… but I figure giving weekly updates on Saturday should be helpful in keeping me a bit more motivated.
And just thinking about how beautiful my new master bathroom and now the new living room with clean, non-blue carpet and a finished fireplace are going to look when I am done with all this hard work hopefully will give me a little motivation too!
What projects are you working on this summer?

I'm linking up to some of my favorite Link Parties.