Decorate for Easter with these easy last minute Easter crafts.
Remembering to decorate for Easter has always been a struggle for me. Maybe it's because the date of Easter changes, but it always tends to sneak up on me.
If Easter snuck up on you too, don't worry… there's still time to decorate and celebrate with these easy Easter Crafts. You'll be ready for the bunny in no time!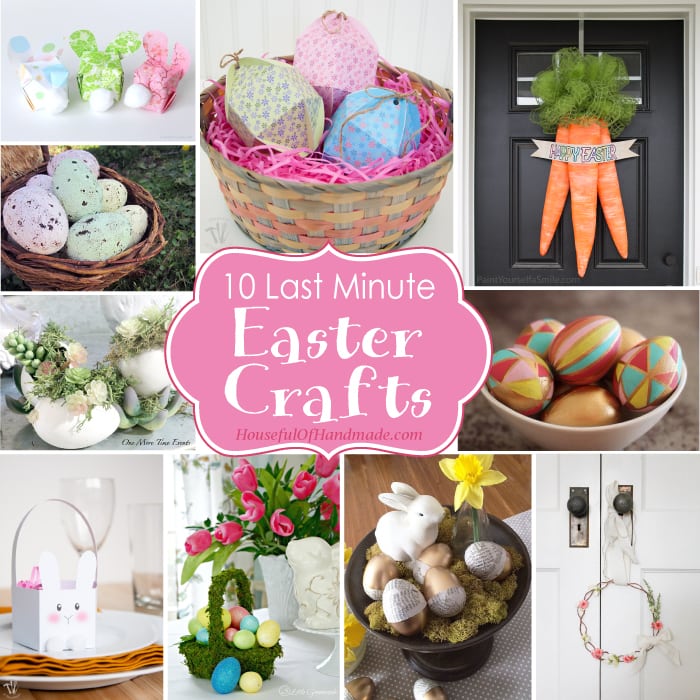 Quick & Easy Easter Crafts
Don't forget to decorate your home for Easter. These quick and easy Easter crafts will add lots of Easter style to your home, help you quickly decorate your Easter table, or make the perfect containers to share an Easter treat!
Now you are all set to decorate your home and table this Easter. These quick crafts will surely save the day!