The 14 Days of Popcorn are all done! We have barely survived eating so many delicious treats. But now I have the best collection of fun & easy popcorn recipes for those last minute movie nights, or to munch on during family game night, or for a scrumptious afternoon snack. Some of my favorites are still my favorites, but some new recipes have made their ways into our hearts, and our regular recipe rotation.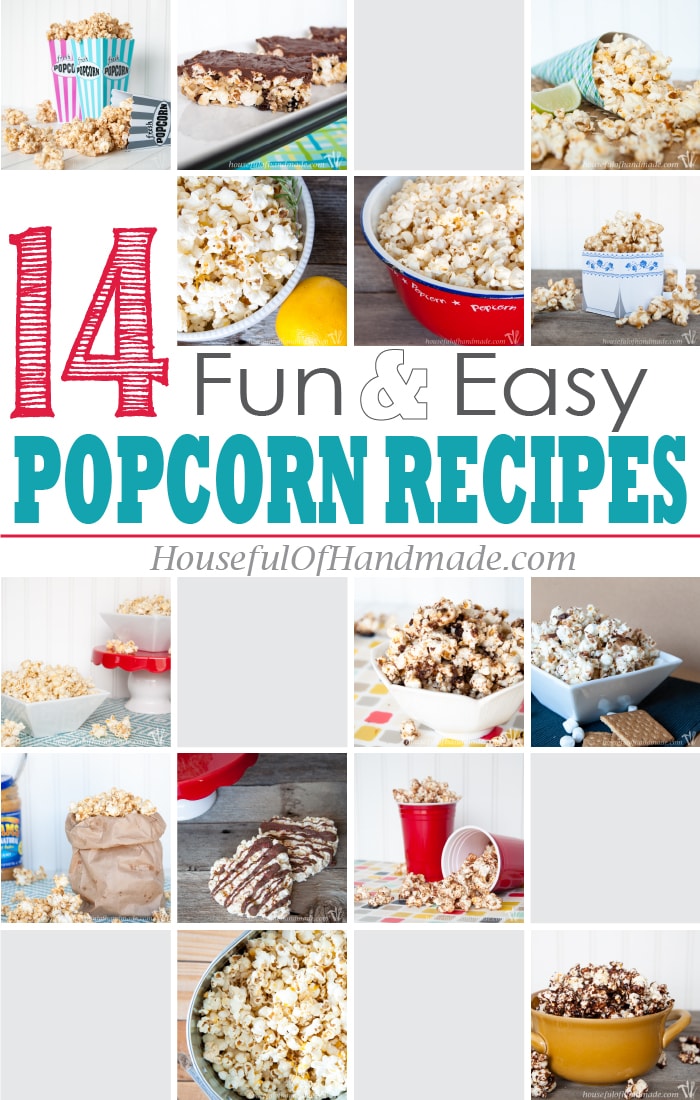 Popcorn is never something we plan ahead of time, it's our last minute go to treat and then has to be ready to eat before the previews are over. I love that all of these recipes use normal ingredients and can be made in under 15 minutes! So stock up on some popcorn kernels, grab a movie, and try out some of these fun & easy popcorn recipes.
Sweet Popcorn Recipes:
Let's start off with my families favorite kind of popcorn… the sweet! This includes caramel popcorn, kettle corn, and gooey marshmallowy popcorn. All things sweet for my sweets 🙂 Just click on a picture below for the recipe.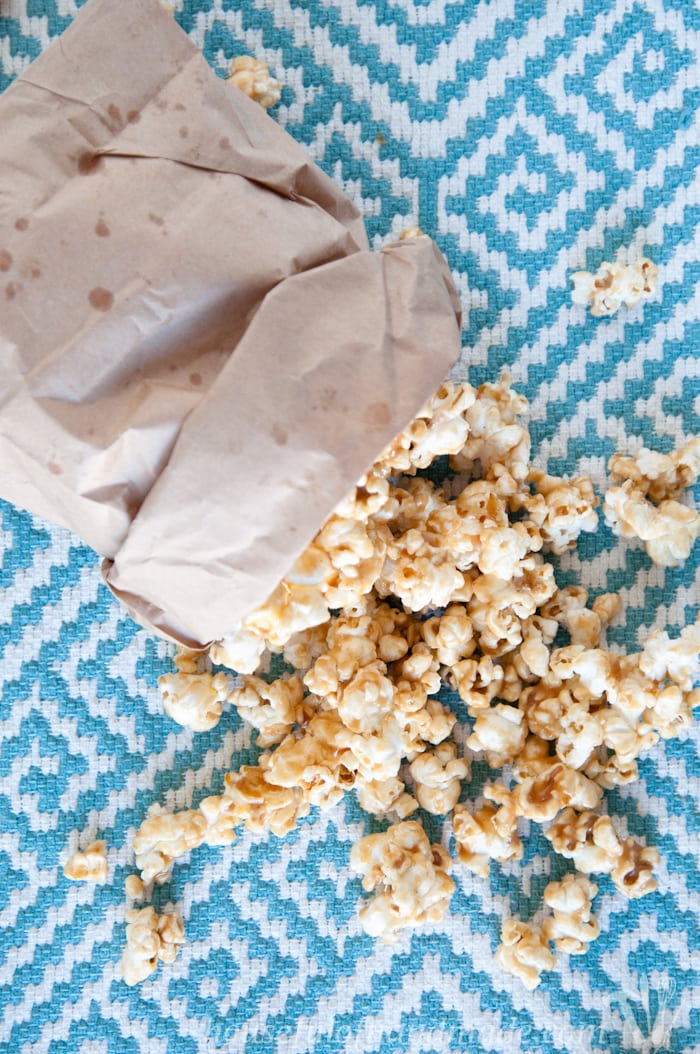 Chewy Peanut Butter Caramel Popcorn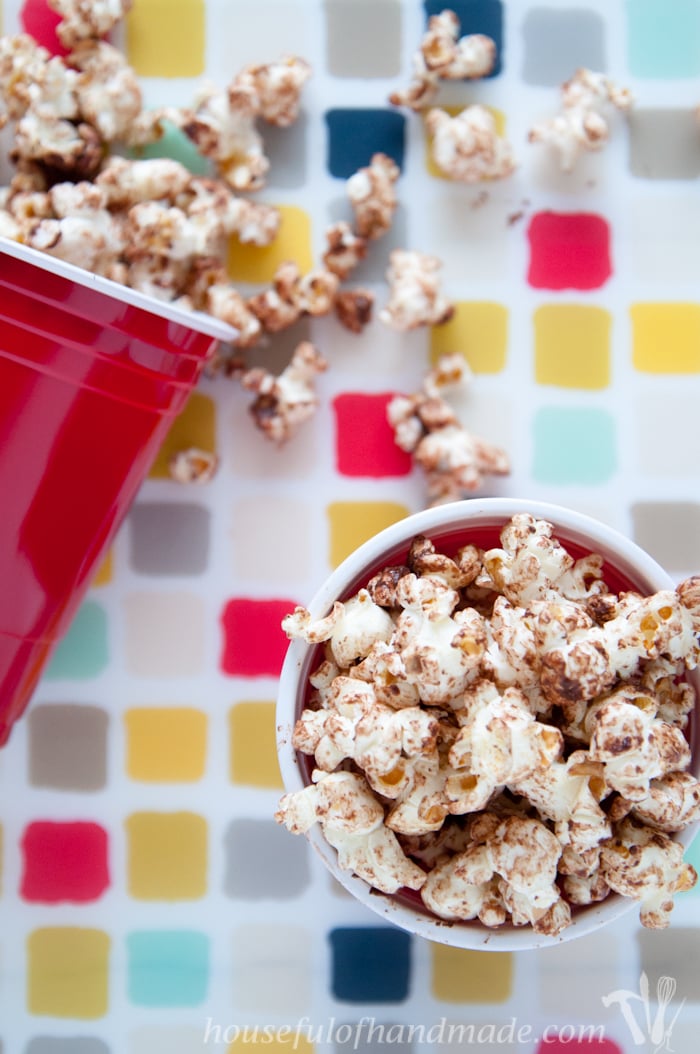 Chocolate Kettle Corn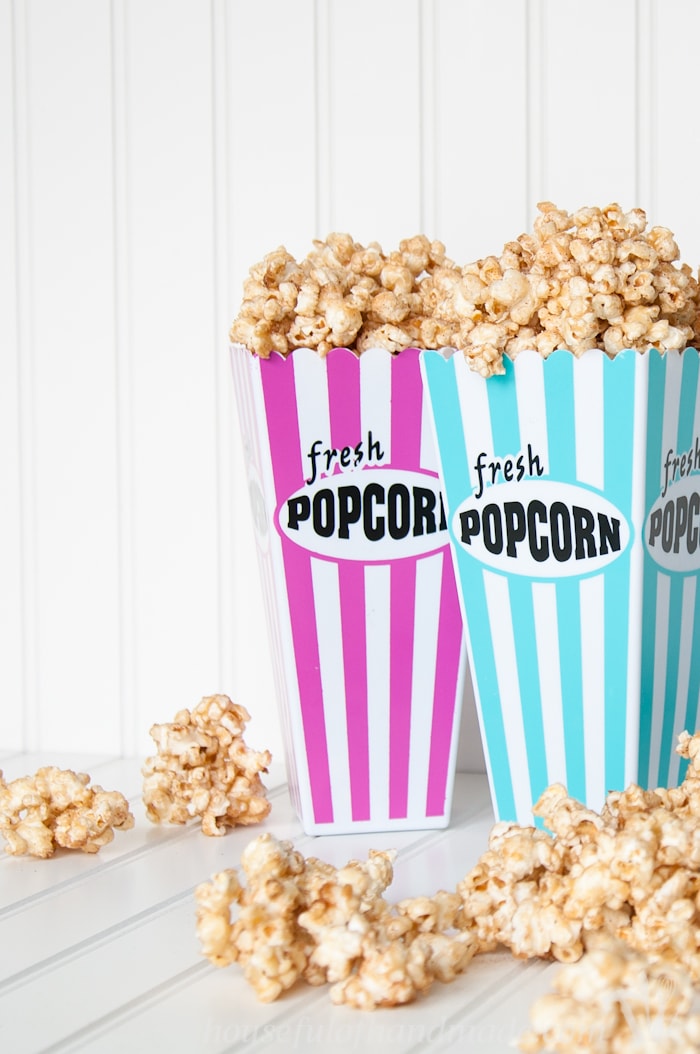 Churro Caramel Popcorn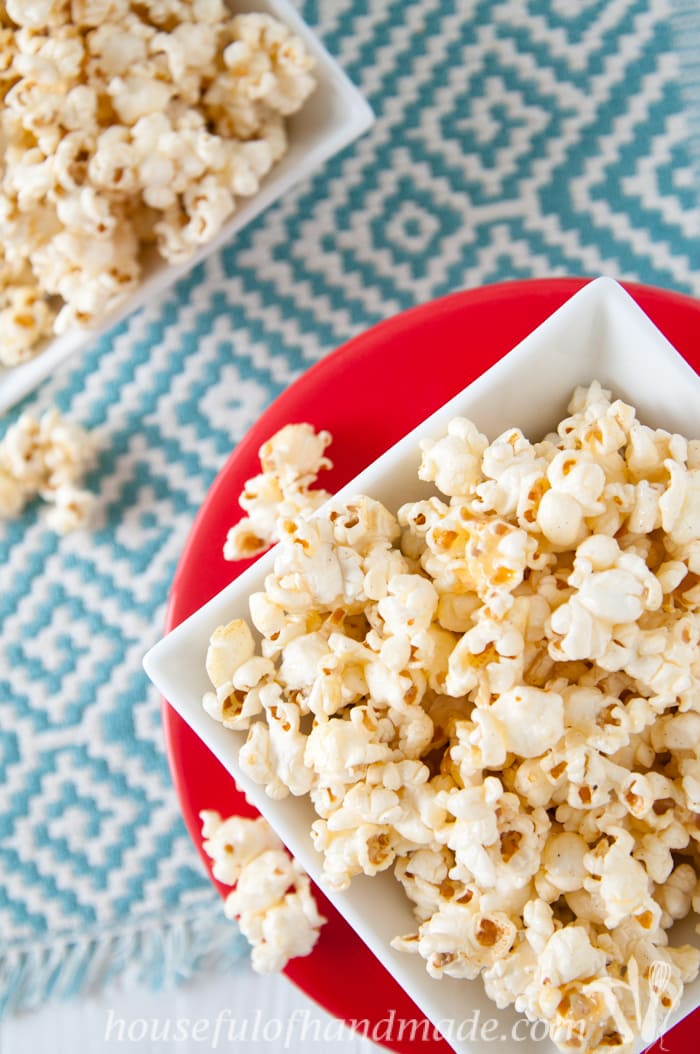 Vanilla Bean Cheesecake Caramel Popcorn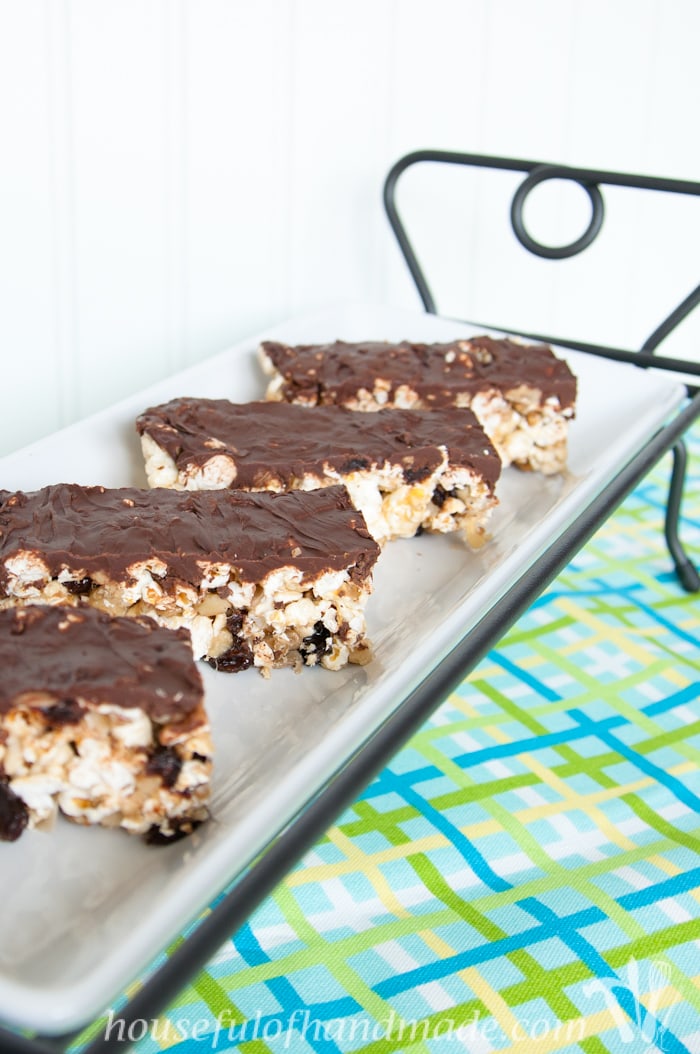 Trail Mix Caramel Popcorn Bars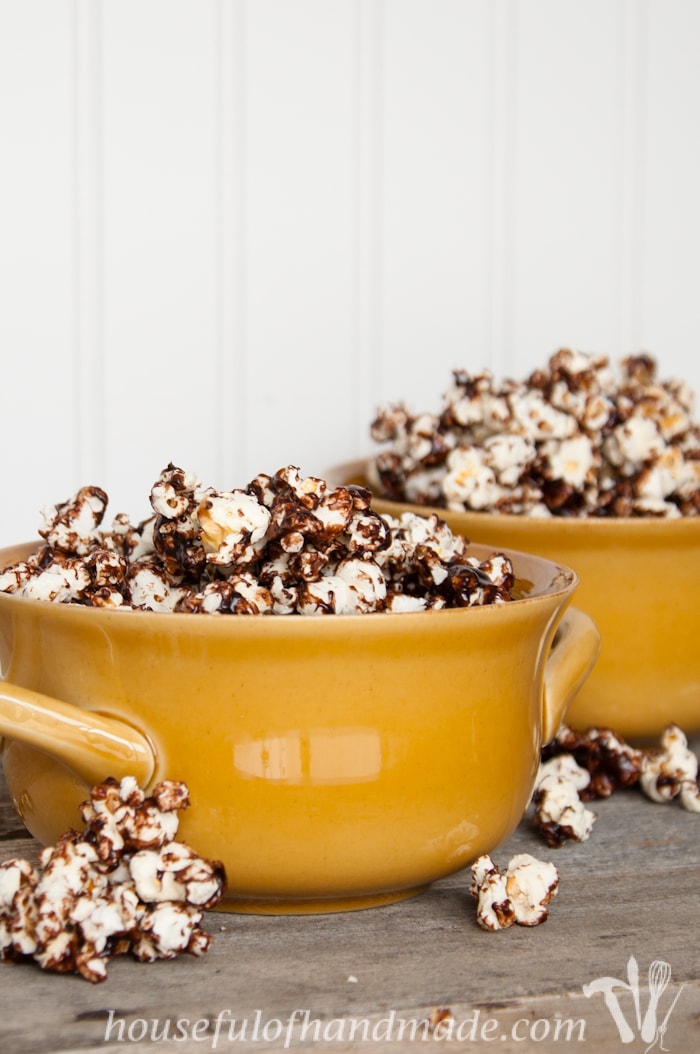 Dark Chocolate Caramel Popcorn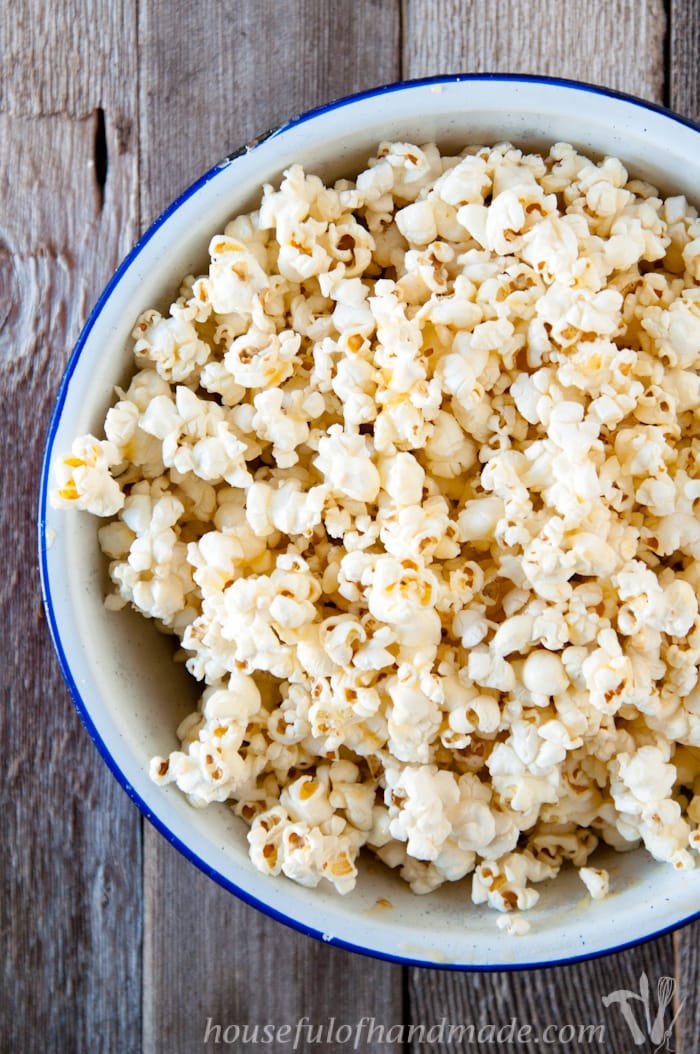 Brown Butter & Honey Popcorn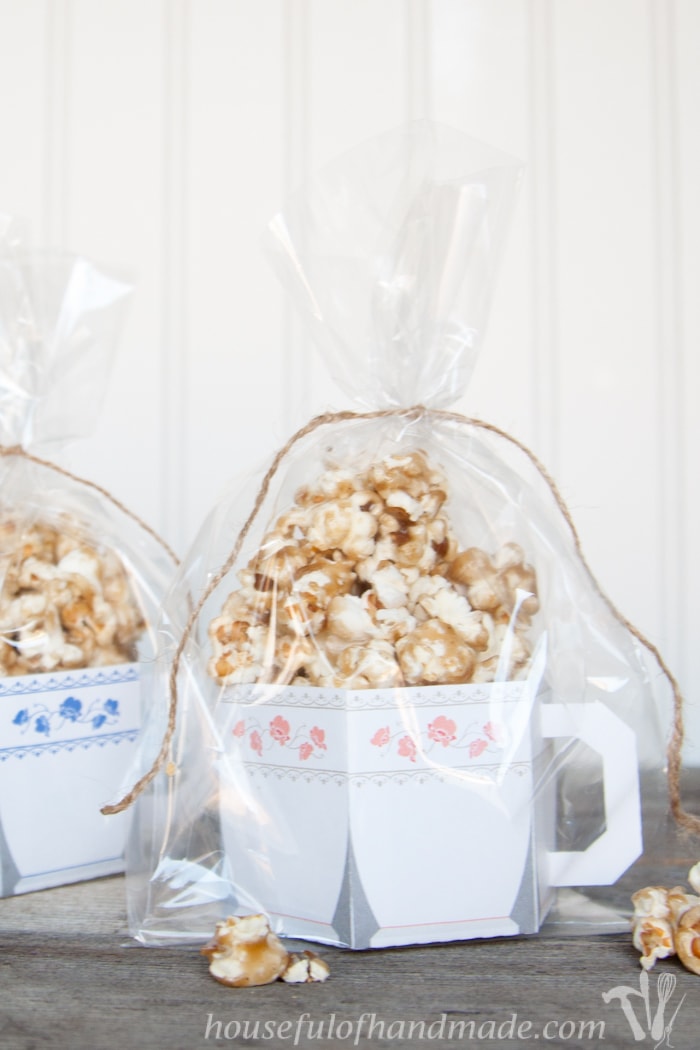 Chai Spiced Caramel Popcorn with Free Printable Tea Cups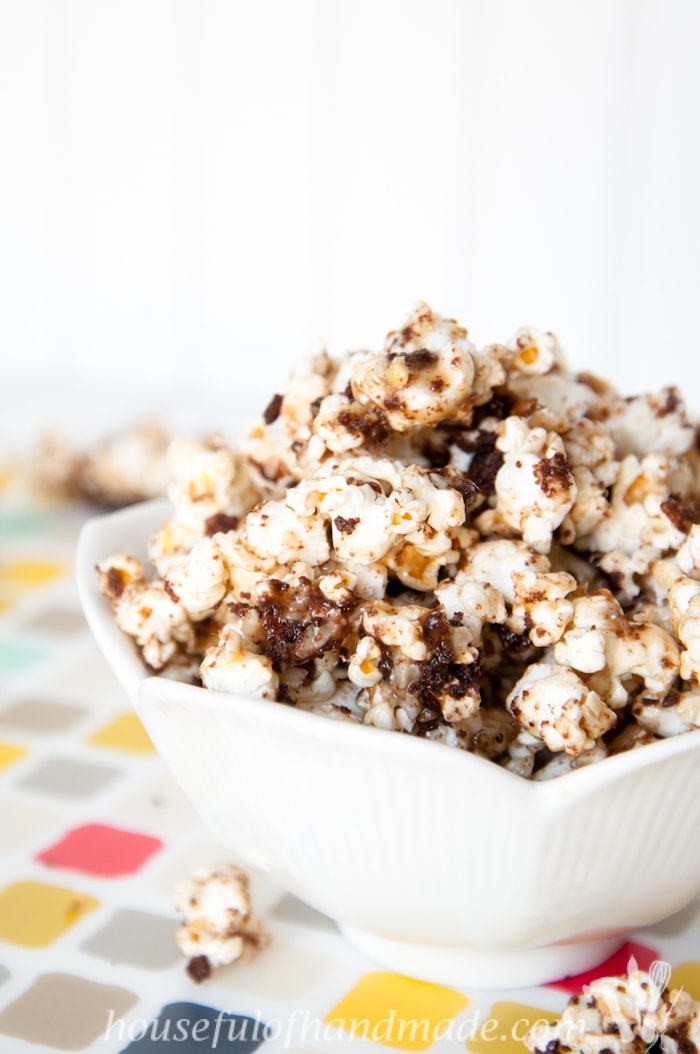 German Chocolate Cake Caramel Popcorn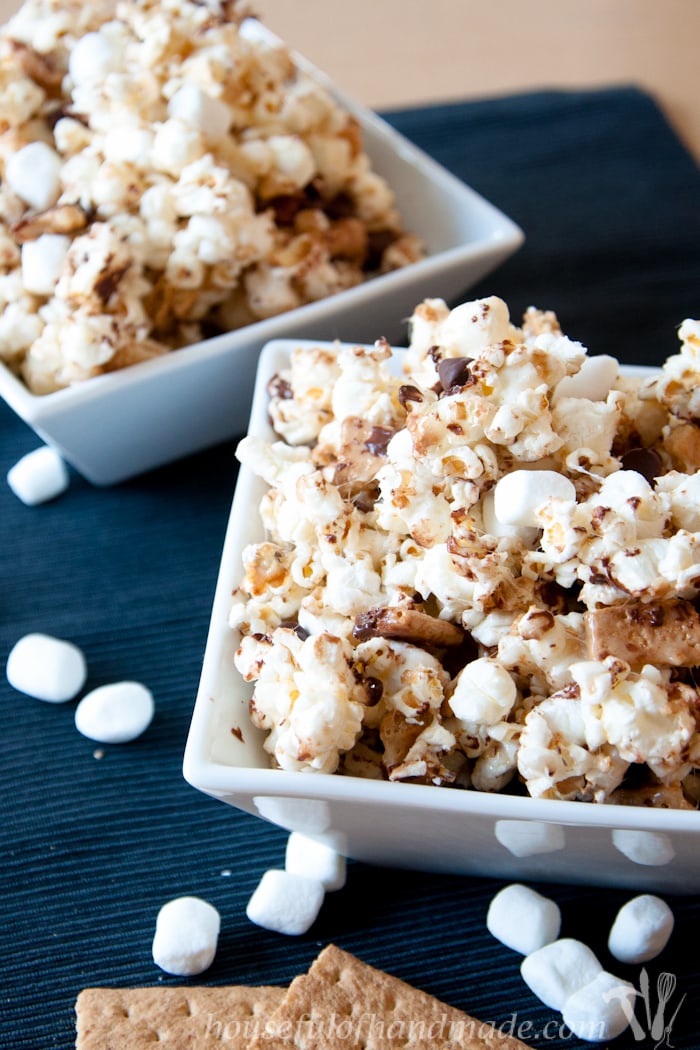 S'mores Caramel Popcorn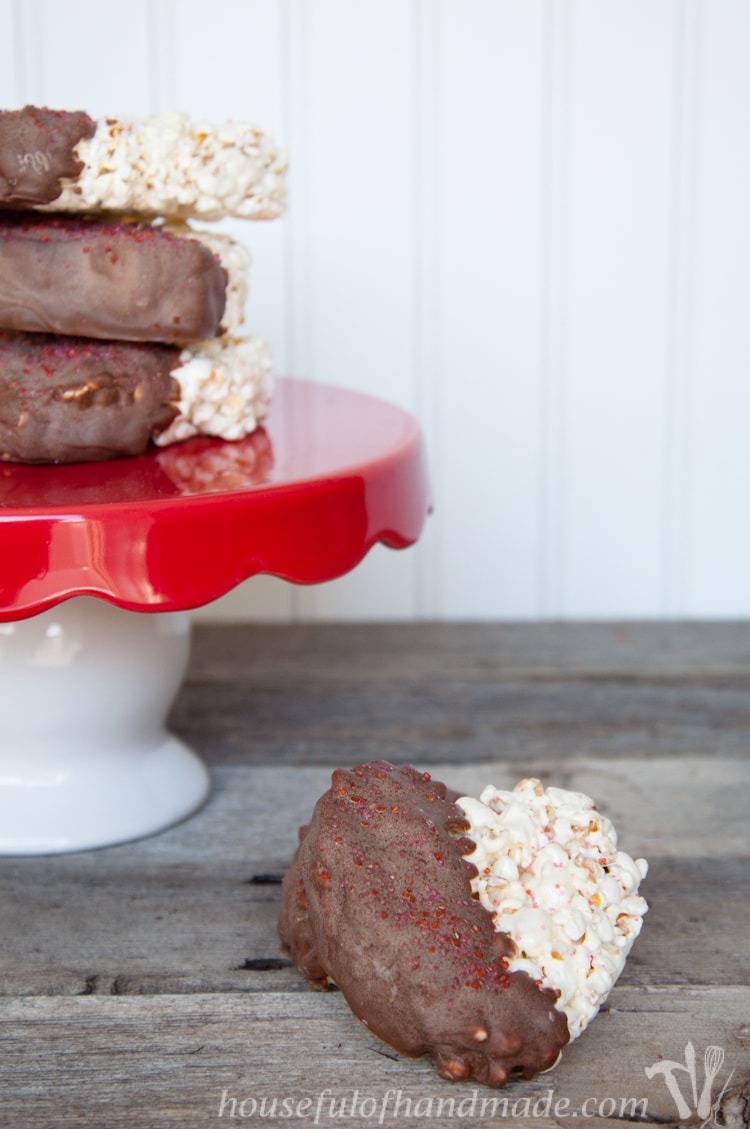 Chocolate Dipped Marshmallow Popcorn Hearts
Savory Popcorn Recipes:
As you can see, our family tends to lean toward sweet snacks. But sometimes you need a snack that's not sweet, something a little savory and salty. These fun twists on the old fashion butter popcorn are perfect for snacking!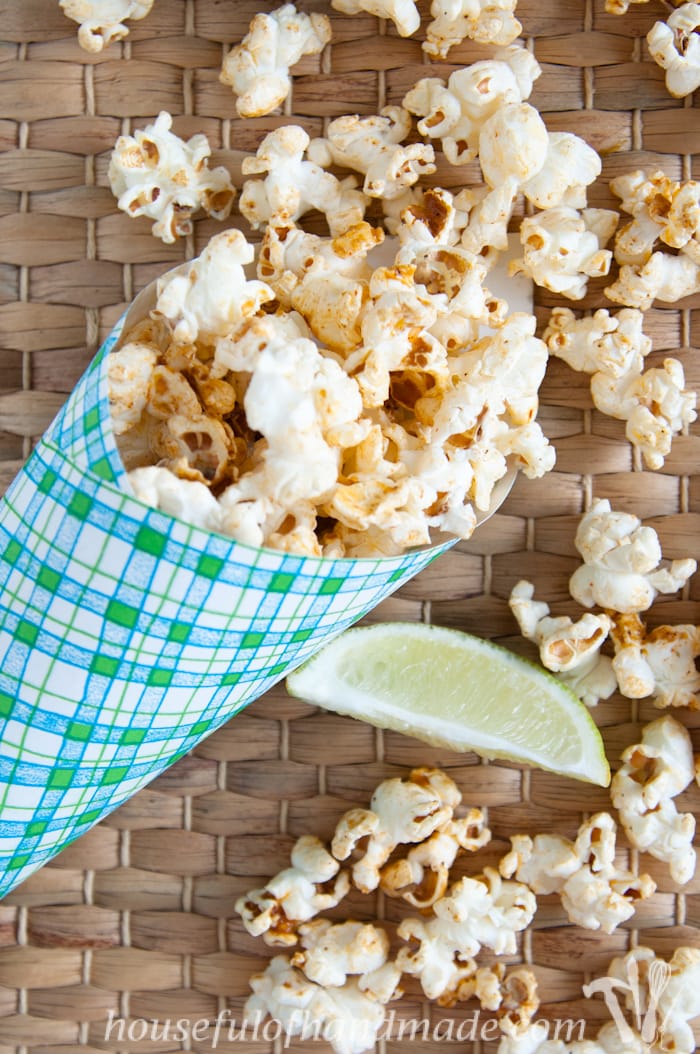 Chipotle Lime Popcorn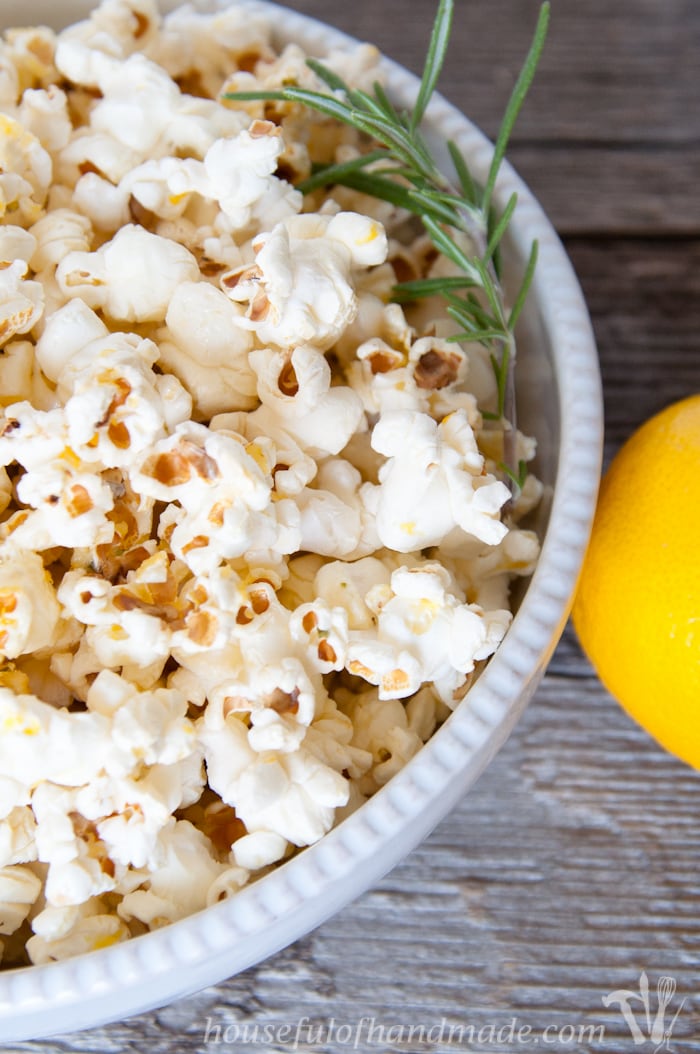 Lemon Rosemary Popcorn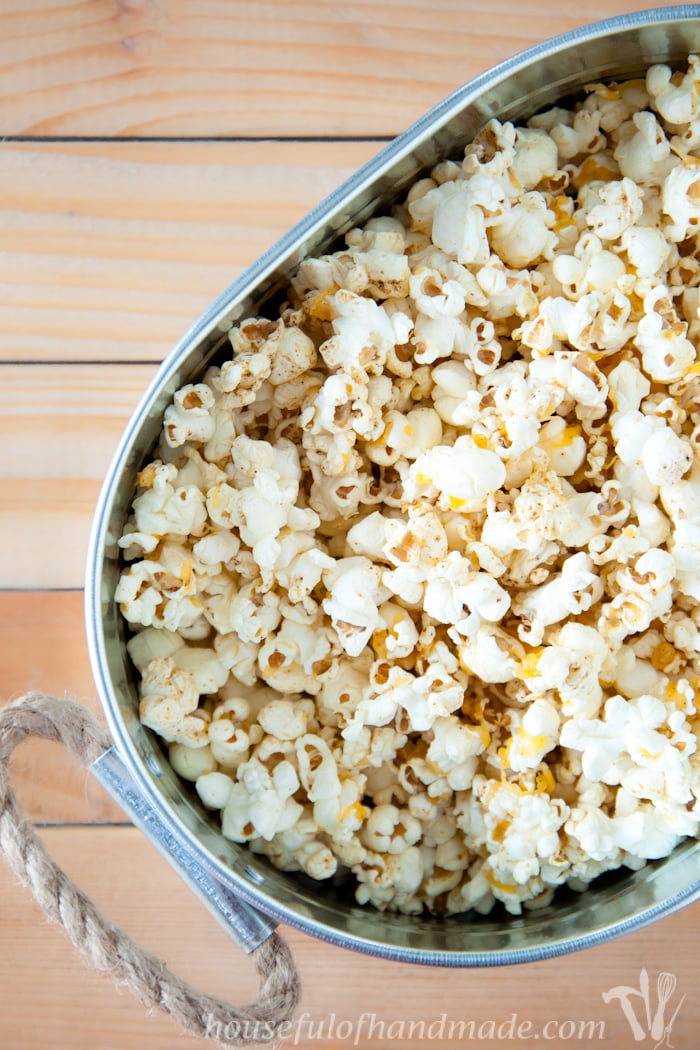 Sharp Cheddar Cheese Popcorn made with Real Cheese
So when you need a treat or a snack, hopefully I've convinced you to go POPCORN! My family is ready for me to make another batch 🙂