These last few weeks have been so crazy!!!  I made it through our first camping trip of the season, being in charge of my very first PTA event: Teacher Appreciation Week, and my boys 6th birthday party!  As much fun as it all was, I'm so glad it's over and I get a chance to rest.  This week I am going to try to take it easy, I only want to do a couple projects with my new nail gun.  Yeah my husband is awesome and he got me a fancy nail gun for Mother's Day, that's exactly what this momma wanted!
One of my favorite go to meals for crazy days is this super quick, 20 minute healthy Orange Chicken.  I fill it full of veggies and serve it over rice or cauliflower rice for a quick one dish meal.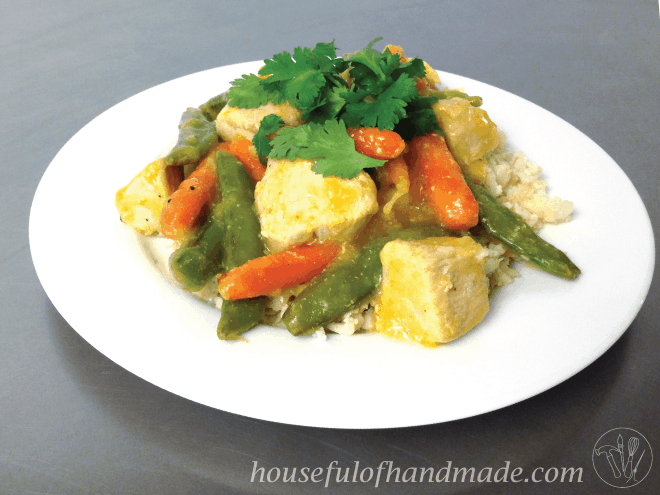 When we needed a quick meal this week, I was ready to hit the Chick-Fil-A drive thru on my way home from running kids to ballet, but the line to turn left off the freeway was way too long and I was less motivated to sit in traffic.  So I got the kids home and threw together this 20 minute meal.
I was able to get this to the table in less time then it would have taken me wait in traffic to get to the drive thru.  And honestly, it tasted way better!
To make this healthy Orange Chicken all you need to do is cook 1 lb of chicken, cut into 1 inch cubes, in a large skillet over medium high heat.  Then add 1/4 tsp red pepper flakes and sauté for 1 minute.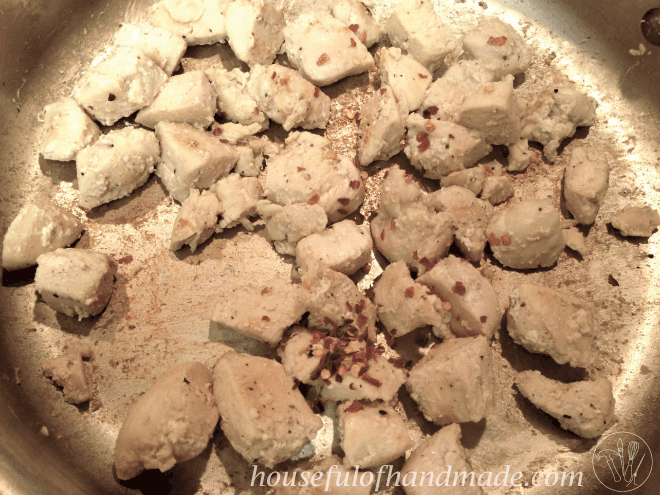 Add the juice and zest from one large orange to the pan and stir.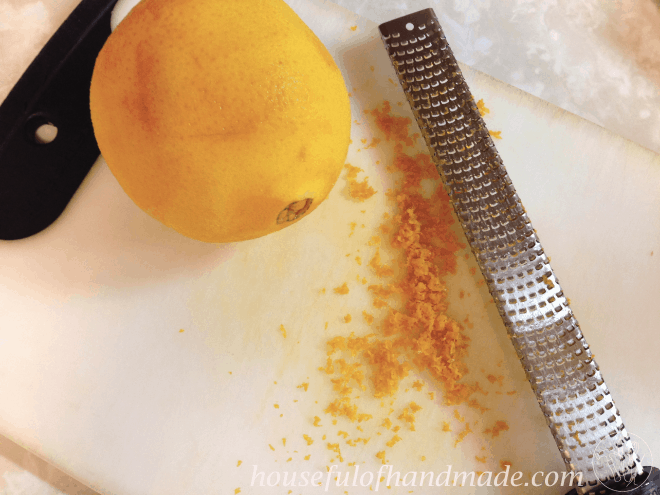 Then add 8 oz snap peas and 8 oz baby carrots to the pan.  Give it a stir and cover to let it steam the veggies for about 5 minutes.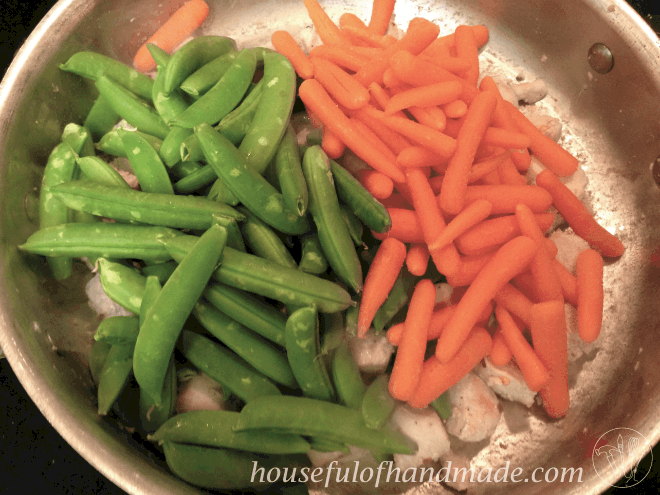 While the veggies are steaming and getting all happy, mix together 1 cup orange juice, 2 Tbsp cornstarch, and 1 tsp grated ginger.  Then add the juice mixture to the pan and stir until thickened.  Let it simmer and thicken your veggies are cooked how you want them.  I like mine a little crunchy so another 3-5 minutes is all it takes.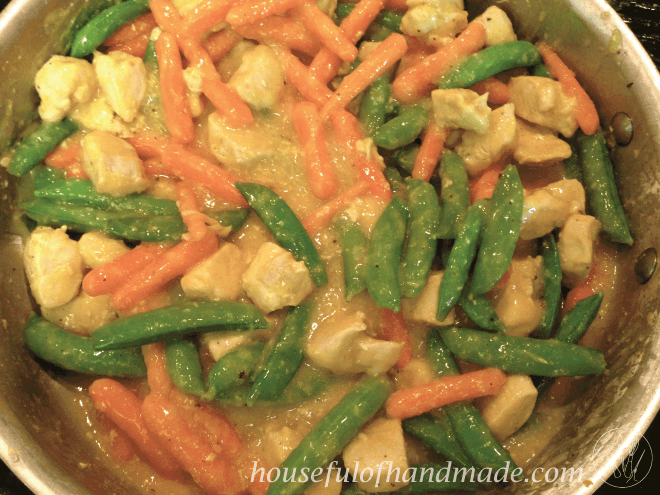 Top it all off with some chopped cilantro and serve over rice.  I served mine over cauliflower rice since it is way faster to cook then regular rice, and it adds more veggies to the meal so that makes me happy too!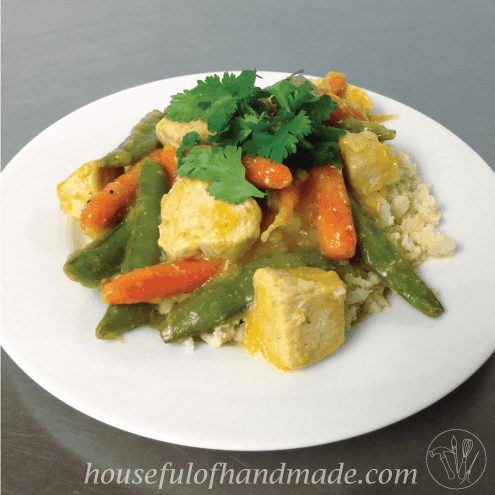 Delicious!  A perfect recipe for my crazy week.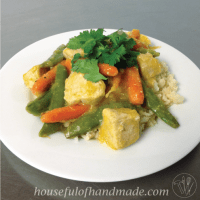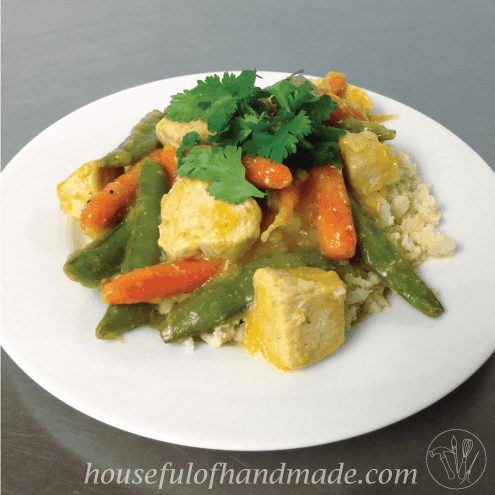 20 Minute Orange Chicken
Ingredients
1 lb chicken breast, cut into 1 in cubes
1/4 tsp red pepper flakes
1 large orange, juiced and zested
8 oz snap peas
8 oz baby carrots
1 cup orange juice
2 Tbsp cornstarch
1 tsp ginger, grated
2 Tbsp cilantro, chopped
Instructions
Heat a large skillet over medium-high heat. Add chicken and cook thoroughly, about 5 minutes.
Once cooked, add red pepper flakes and sauté for another minute.
Add zest and juice from the orange, snap peas, and carrots. Stir to combine and cover with a lid to steam for 5 minutes.
While vegetables are steaming, whisk 1 cup orange juice with cornstarch and grated ginger. Then pour it into the pan and stir until thickened. Let simmer and thicken for about 5 minutes or until vegetables have reached desired doneness. Stir in cilantro.
Serve over rice.
Enjoy!
I'm linking up to my favorite Link Parties.