Add simple touches to your home to decorate for fall.
Instead of changing out all your home decor for the season, you can decorate for fall with these 5 easy steps. These simple fall decorations you will have your home feeling warm and cozy while leaving you time enjoy your pumpkin spice latte!
When Can You Decorate for Fall?
No one should ever tell you when you can (or cannot) add new decor to your home. If you love pumpkins and warm fall tones, feel free to add them to your home whenever you are ready. Or better yet, never put them away!
If you are looking for a more specific date, it is appropriate to start decorating for fall when the kids start school. Or you can choose to add notes of fall to your home when the pumpkin flavors are available at your favorite eatery. Typically that is the last week of August or first part of September.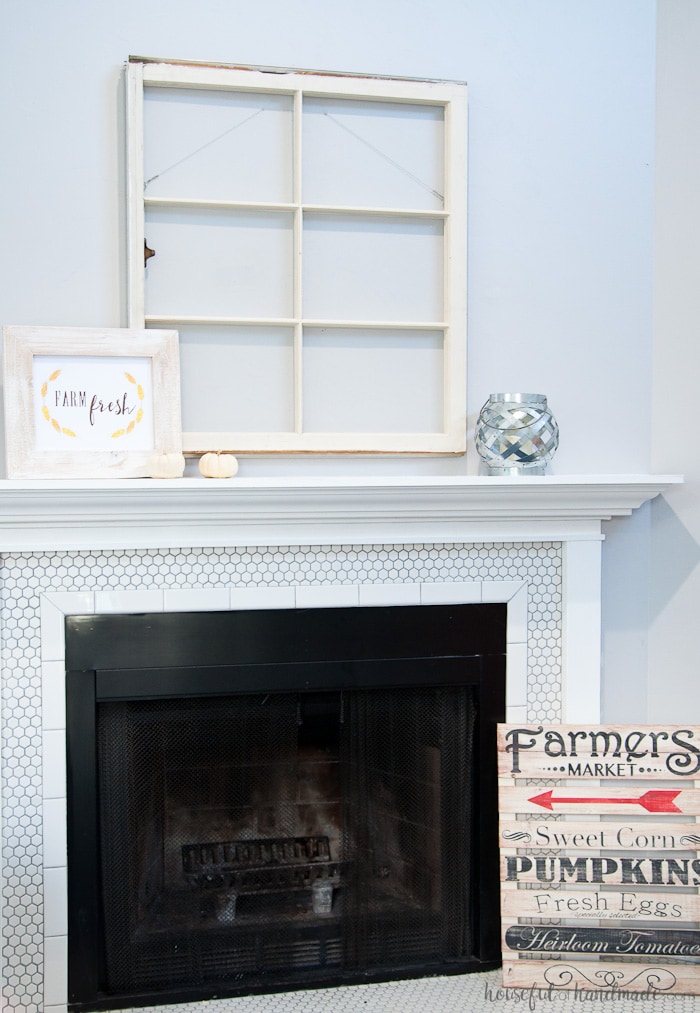 If you are ready to add simple fall decorations to you home, these easy steps will have your home cozy in no time.
1. Focus your decorating efforts on the main living spaces in your home.
When I don't have time for big changes in our home, I concentrate on decorating a few main spaces: the fireplace mantle, the dining room, and the front door. Since these are the places we spend the most time, and the places guests will see when they visit, they will have the biggest impact to make our home feel like fall.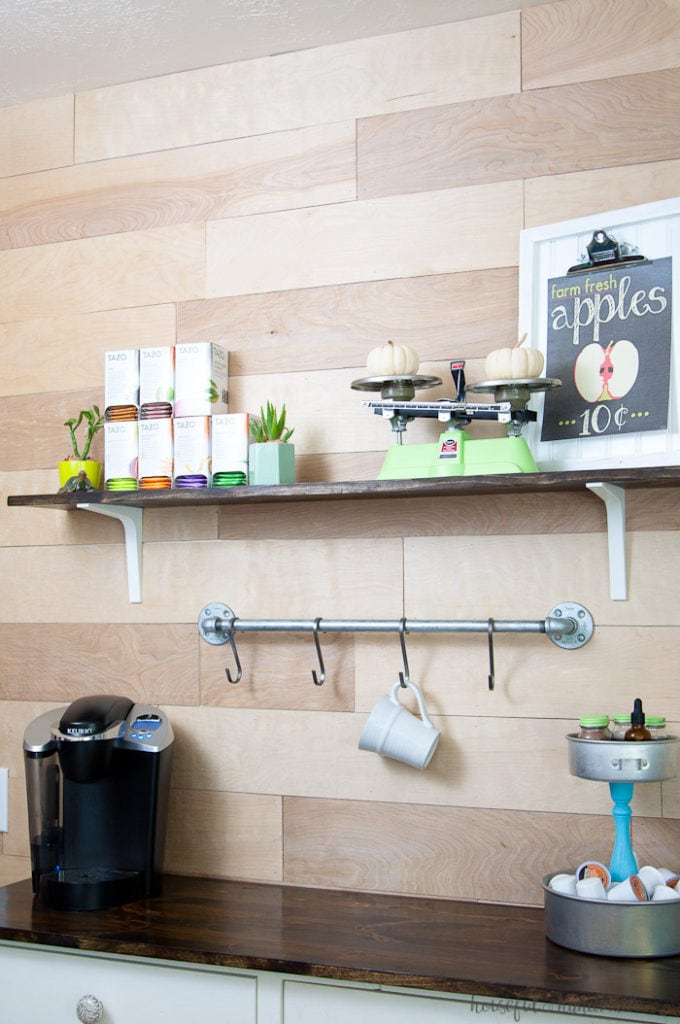 Simple Mantel Decorations
I kept it simple for our mantle this year. I found this old window at a local antique shop and love hanging it over our mantle, it adds the perfect amount of height. Sprinkle in a few simple fall pieces and it's all done. Then I used my favorite farmers market mini pallet sign to lean up against the bottom for a little more fall fun.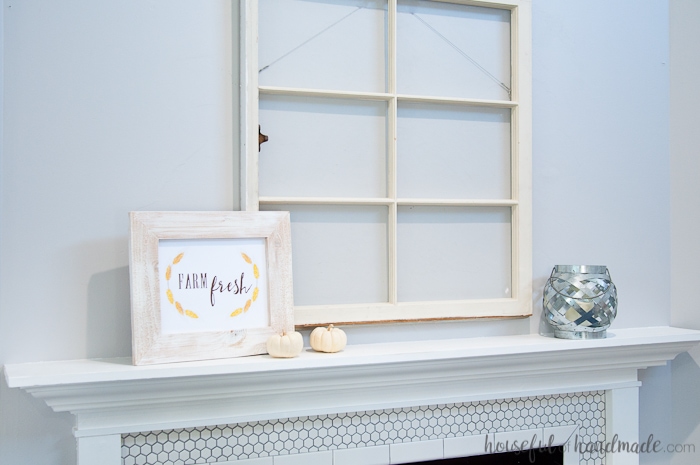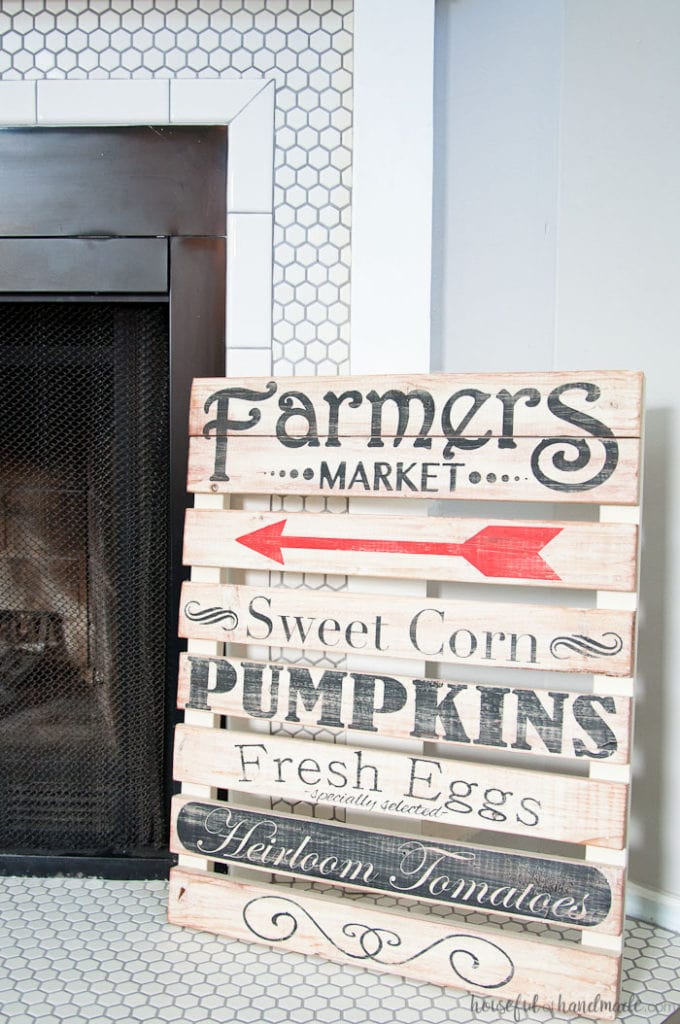 Decorate your Door for Fall
The first place I like to decorate for the new season is my front door! A beautiful new wreath is the perfect way to welcome fall.
I love wreaths so much, not only are they perfect for your front door, but they also work inside your home for the perfect fall touch. This year I made this beautiful leather succulent wreath, but I still love this wheat wreath and woodsy log wreath I made last year.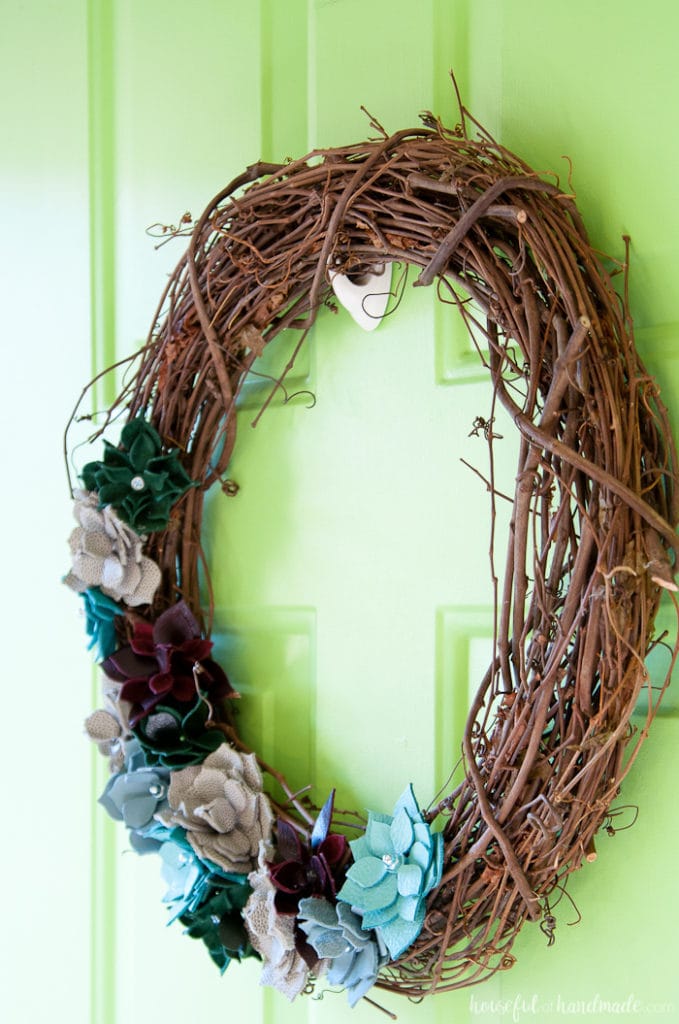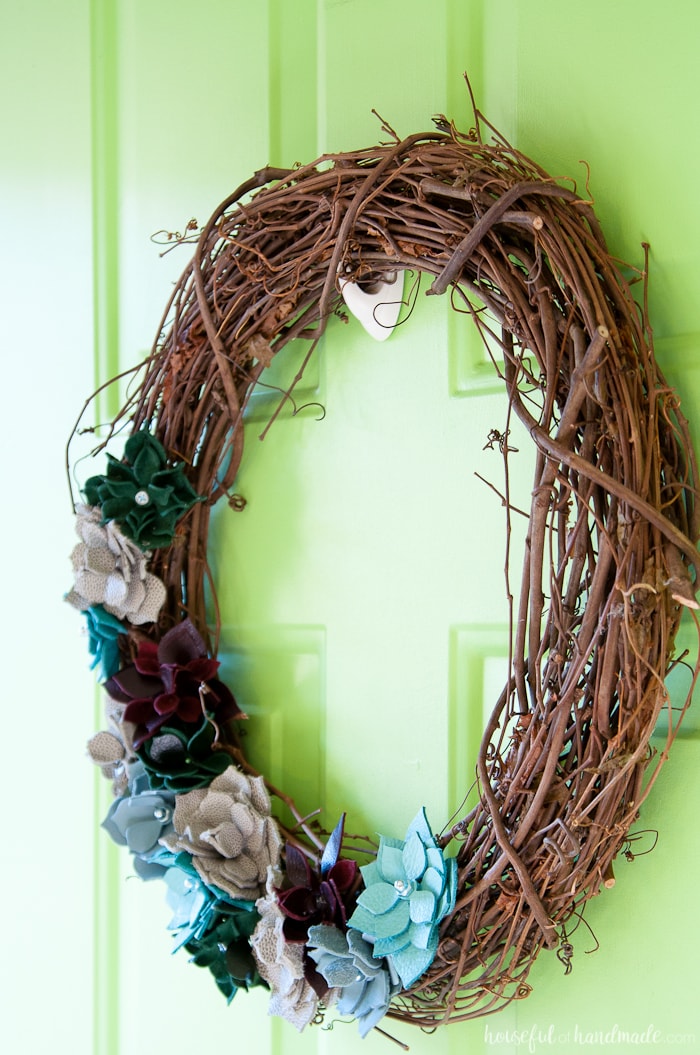 2. Don't underestimate the power of the pumpkin.
Fall is all about pumpkins so grab a few decorative ones and sprinkle them around your home. I love the white pumpkins because they will fit in with any color scheme.
Small pumpkins can easily be added all over the house too. Place them around a bookcase, on a shelf, or even on a tray on your coffee table.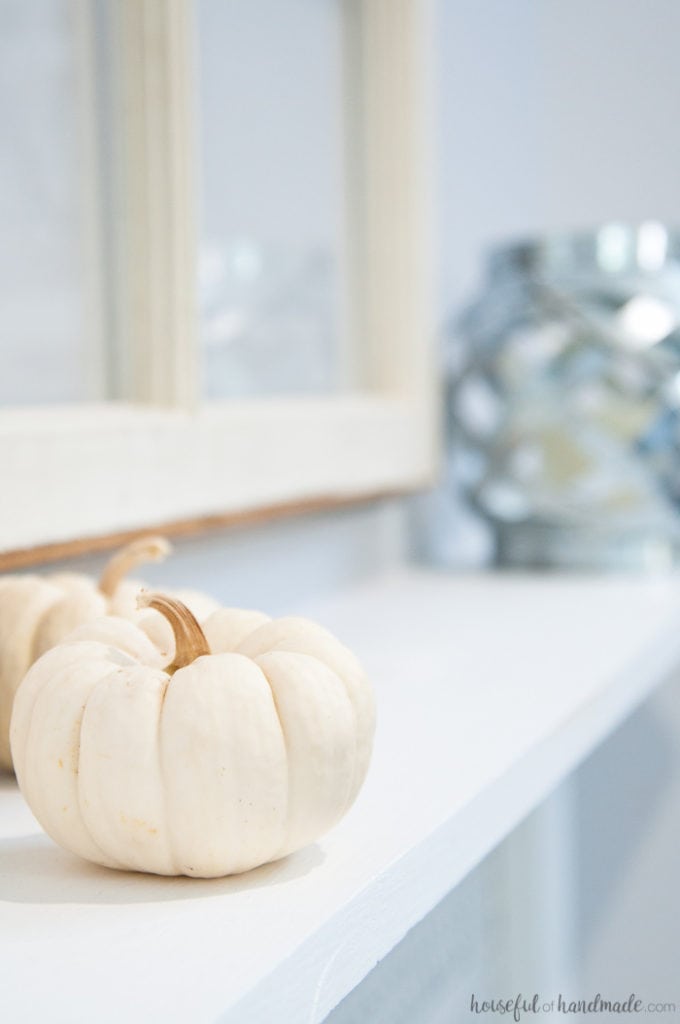 I sprinkled a few pumpkins on our mantle, added a couple on the shelf in our dining room, and still have a few more to play with.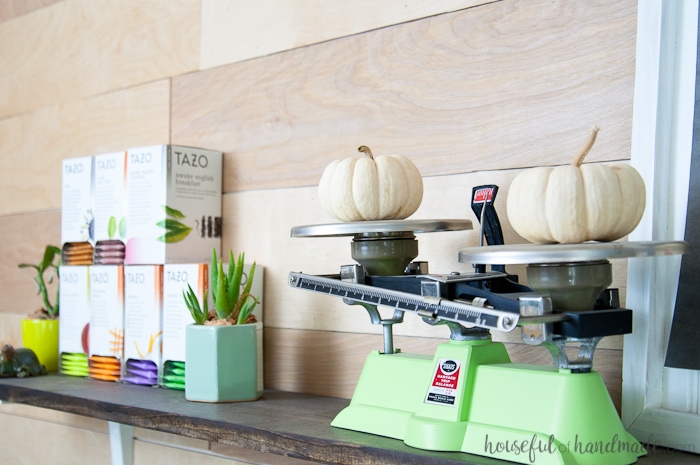 3. Use printables for instant fall decor.
Printables are my favorite way to add a touch of the season without any work. I have a few rustic frames that I use all the time, I just change out the printable to match the new decor.
And printables can be used anywhere you have artwork. In a frame on the mantle, in a gallery wall or even on a shelf.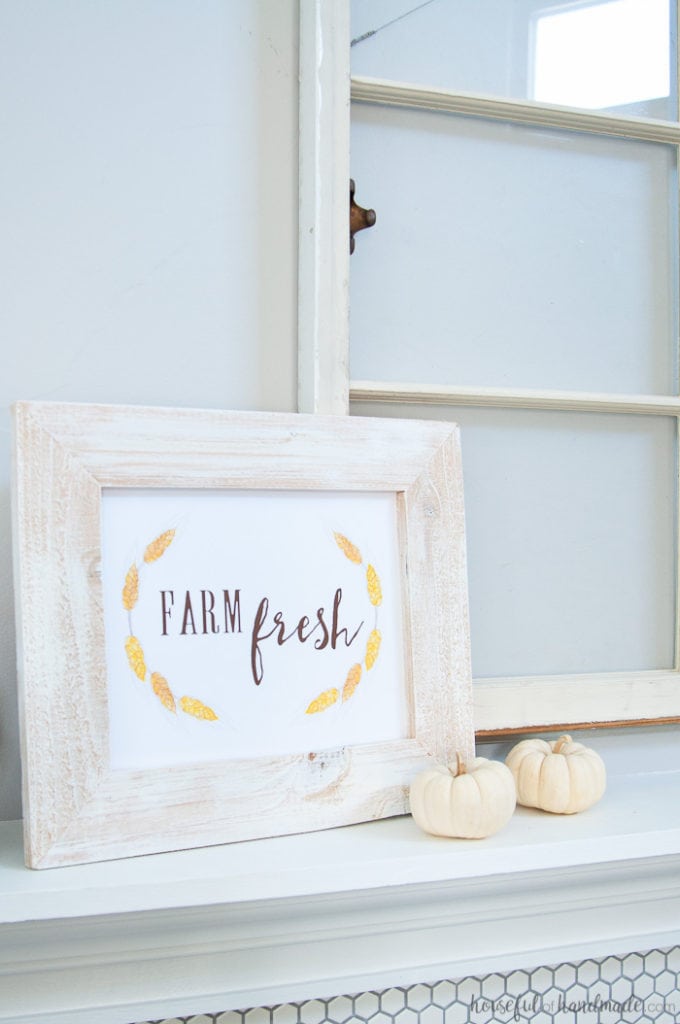 I used my fall apple printable on our coffee station this year. I love the contrast of the chalkboard against the white beadboard clipboard picture frame.
And I figured apples would be the perfect theme for our dining room.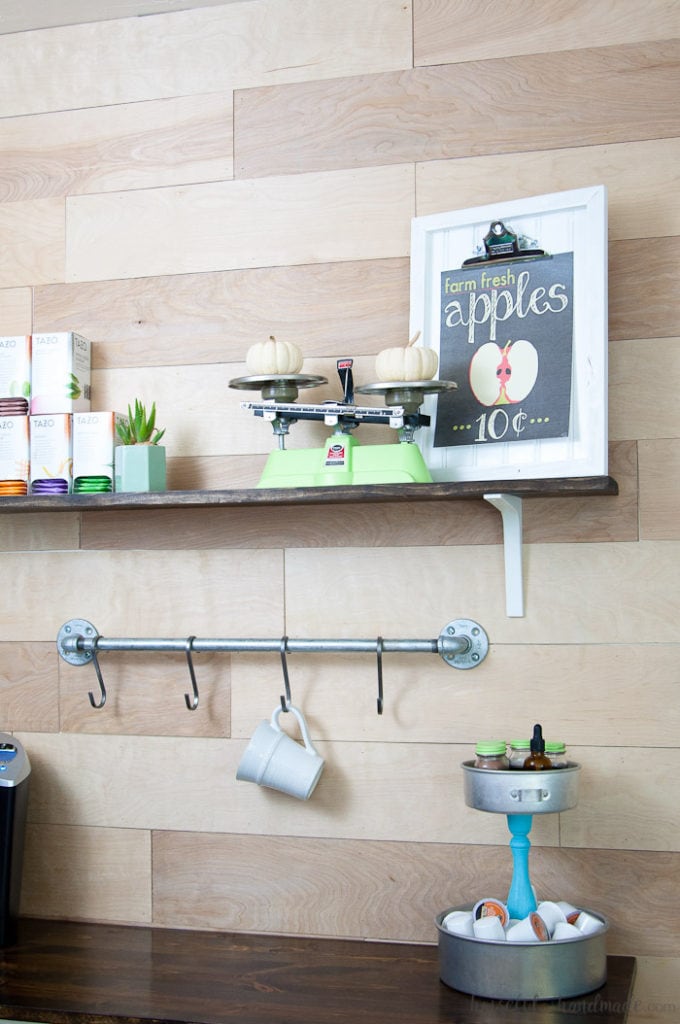 Then for the mantle I decided to stick with the farmers market theme. The fall farm signs are the perfect accompaniment to my farmers market mini pallet sign.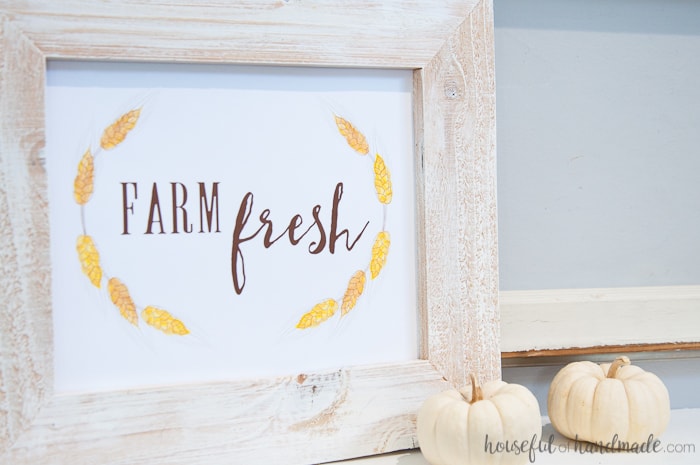 4. Decorate with fall fruits.
Decorating for fall can be as easy as adding a bowl of apples and pears to your dining room table.
I love the farmhouse produce basket I made, and it looks perfect for fall with our favorite fruits inside. And bonus, the kids can easily enjoy a healthy snack in the afternoon.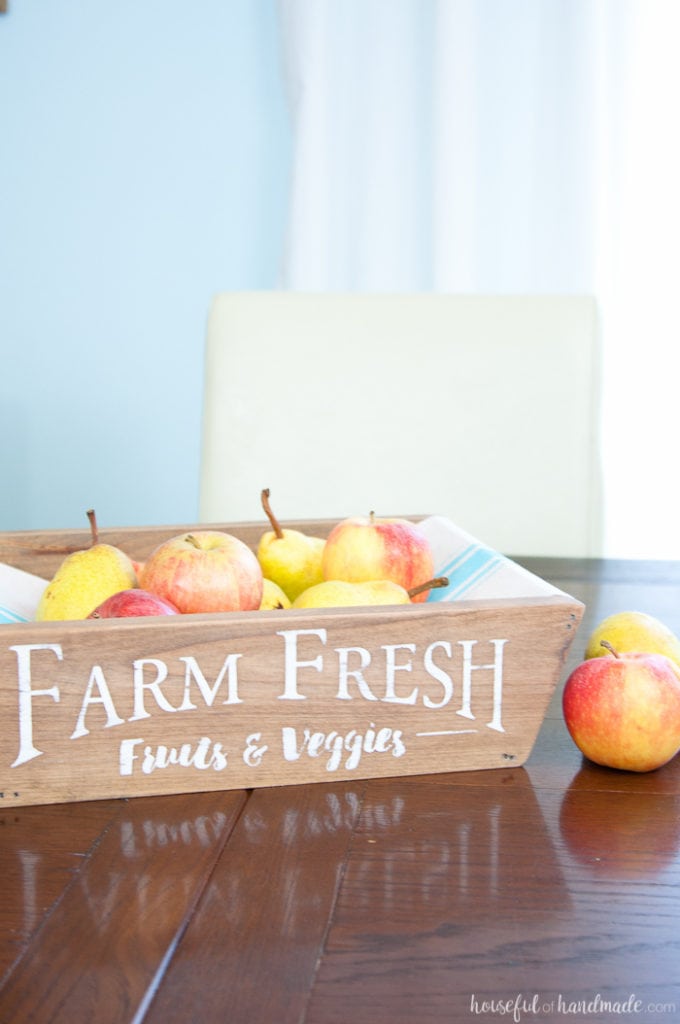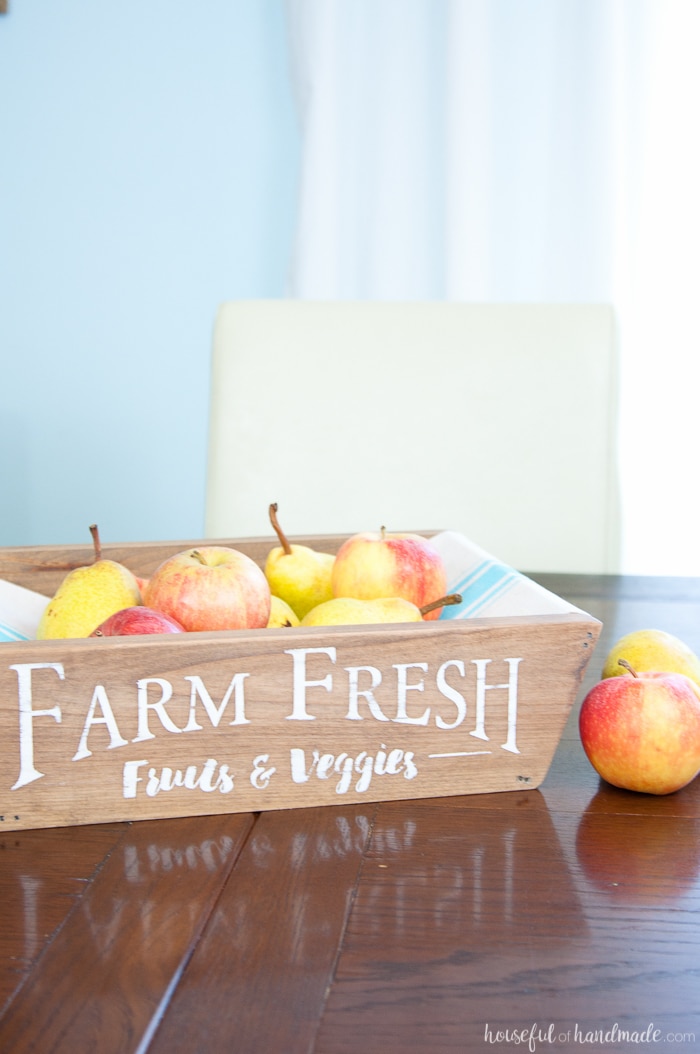 5. Toss in a couple pillows and blankets.
Cozy blankets draped over the sofa, the end of your bed, or even on a blanket ladder will add instant warmth to your home. Nothing says fall like cuddling in a blanket to fend off the cold mornings.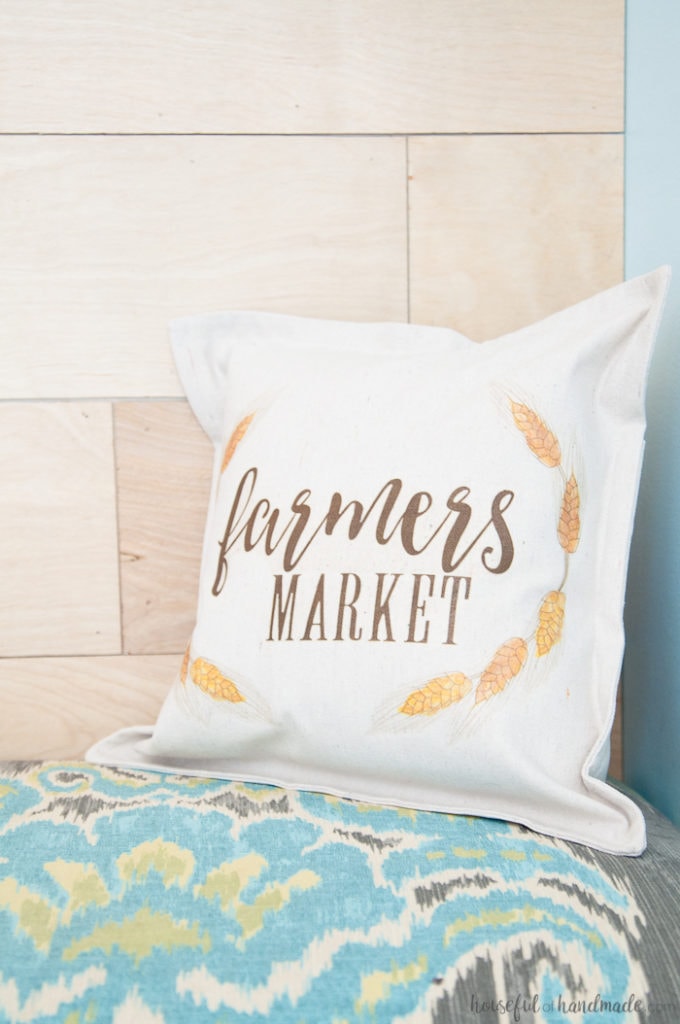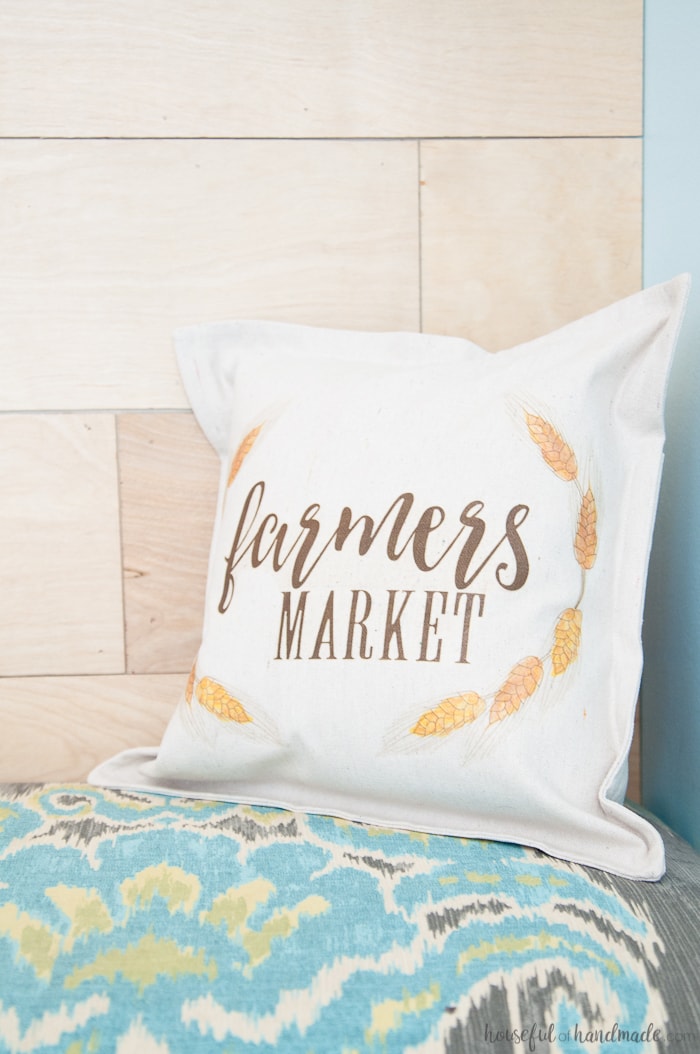 Throw pillows are the easiest way to add some seasonal decor to your home. Toss them on every sofa, bench, or even make floor pillows that can just be tossed on the floor.
Pillow covers are super easy to make, or you can buy inexpensive ones for the perfect budget friendly fall decor. I made this one with some left over drop cloth then easily turned a free printable into an iron on transfer to add the perfect touches of fall.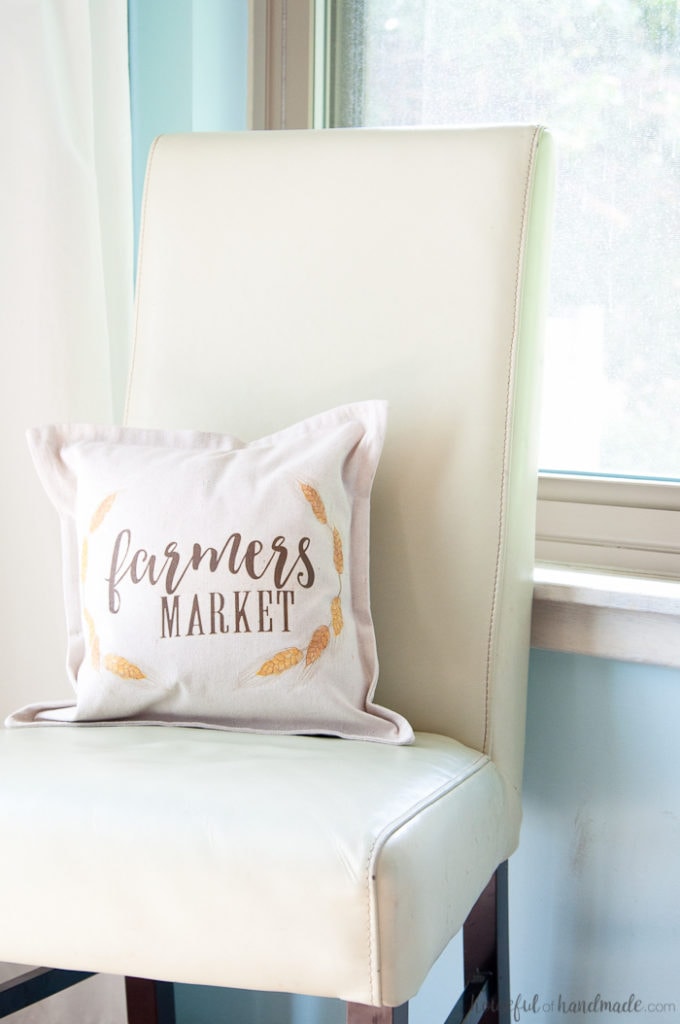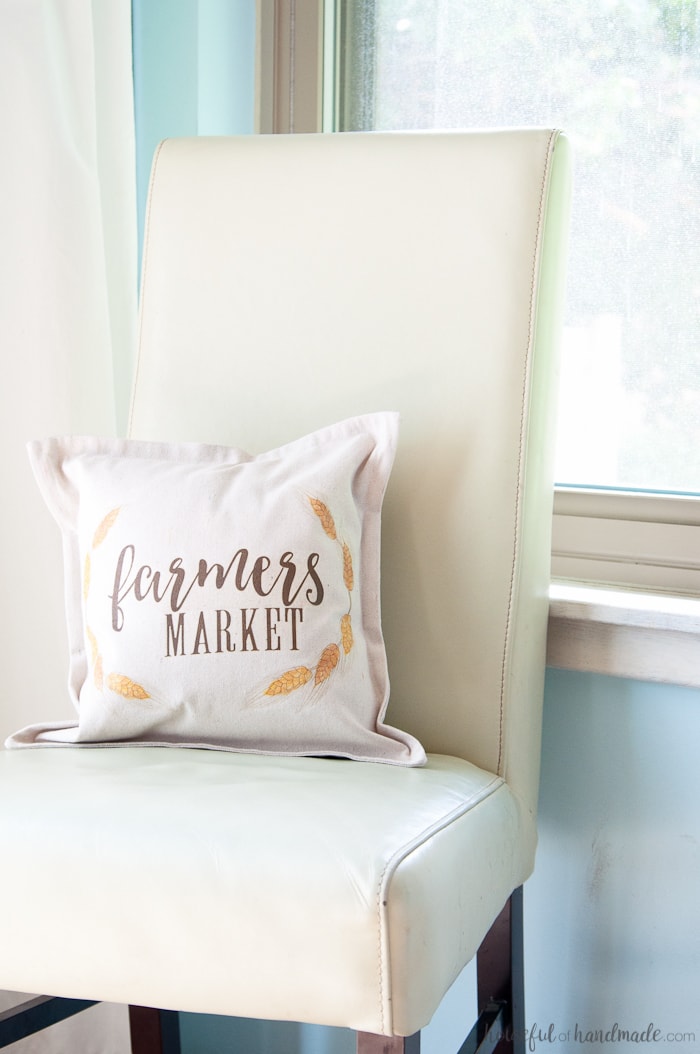 And bonus, if you use pillow covers and reuse the pillow forms from season to season, they fold super small to store for the next year.
If you don't have time to DIY pillow covers, you can find lots of beautiful (and inexpensive) fall options online.
It definitely is starting to look like fall around here. With these 5 simple ideas to decorate for fall I was able to get our house fall ready in just one afternoon.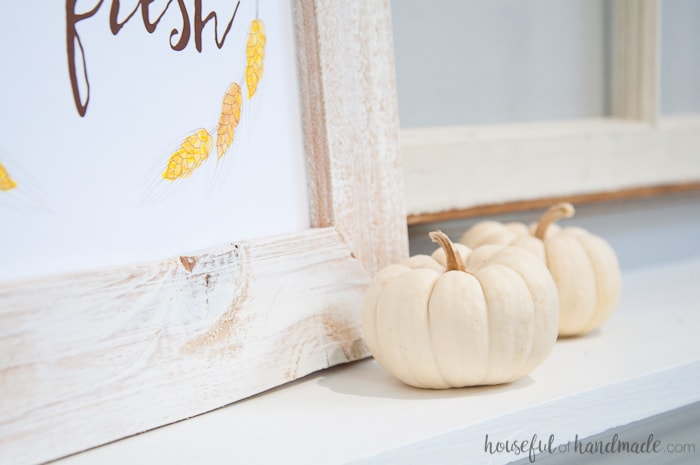 I hope to enjoy the simple fall beauty for a week or two, just in time to decorate for Halloween.