I have been having a blast using my Spring Blooms digital papers to decorate with. The colors are perfect for everything bright and spring time! So I started by printing out a selection of the digital papers on my new photo printer and got to work making a bunch of paper rosettes.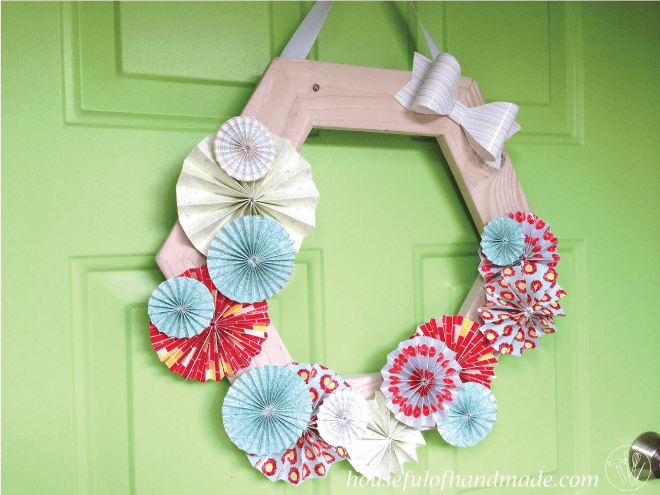 To make the rosettes, you need to cut a strip of of paper the width of the paper. I started by cutting a 2″ x 11″ strip of paper. Then it's time to score it. I don't have a fancy paper cutter with a scoring blade so I tried a variety of different ways to score the paper. One way that was worked okay was to use a ball point pen and pressing firmly draw the line down the back of the strip.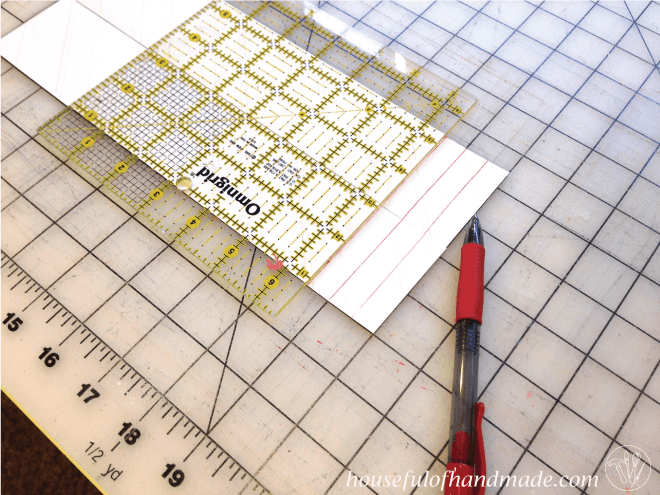 But my favorite method to score was using the closed tip of my small scissor snips. I also found that it was way easier to score the entire sheet of paper, then to cut it into strips afterward.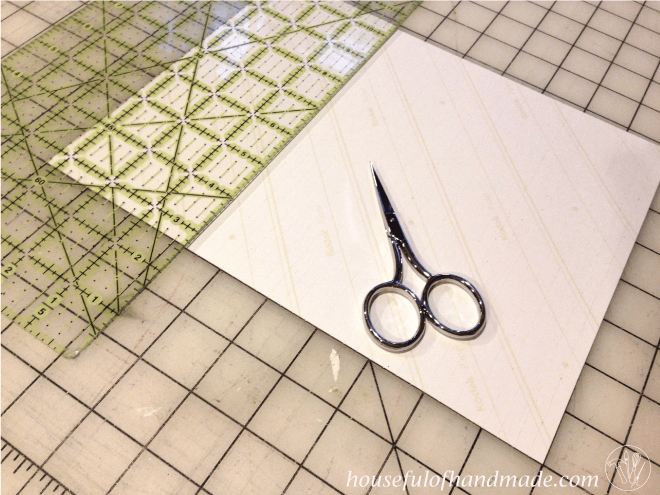 I made the rosettes a variety of sizes. I cut strips from 1″ to 2 1/4″ wide along the width of the paper (so my strips were all 11″ long). For the strips over 1 1/4″ wide I needed more than 1 strip to make the circle so make sure you cut two of that size. Also, I tried a variety of options when scoring, I started by making my score lines 1/2″ apart. Then with the smaller strips (1″ and 1 1/4″) I tried 1/4″ apart and 3/4″ apart for some of the larger strips.
After the strips were scored, it was time to fold all those little score lines accordian style. Back and forth. Back and forth.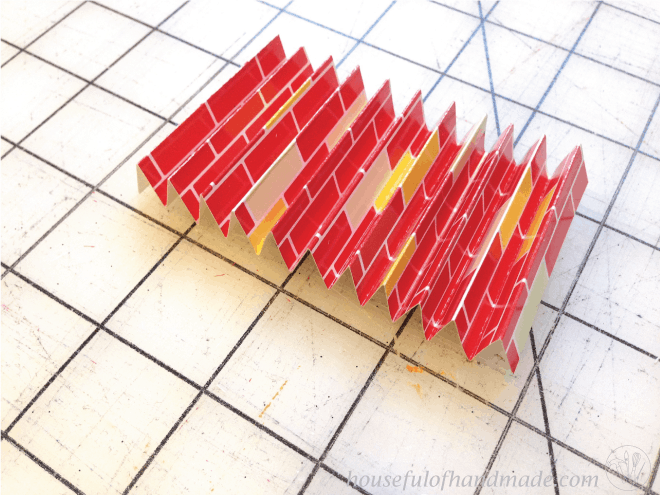 Then I glued the strips into a circle. For the larger strips I glued two strips together then into a circle. I used a Scotch Brand permanent glue stick and it worked fabulously!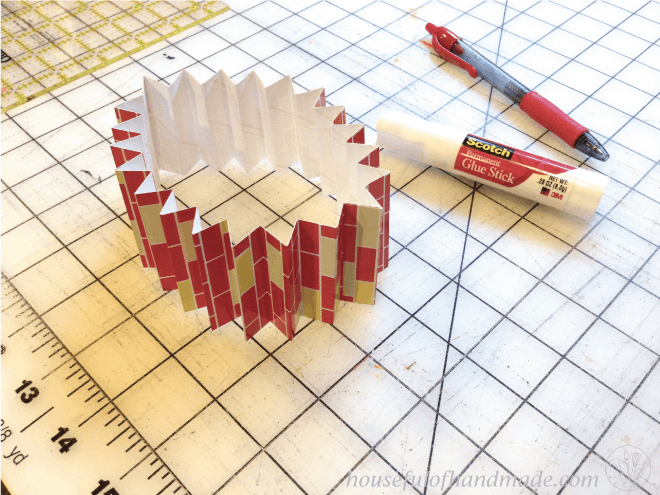 Things are looking good now. For the next part, I used the hot glue gun and a approximately 1″ scrap of paper. Using both hands, push down the accordion fold in the center until you have a flat rosette and the back of the rosette facing up.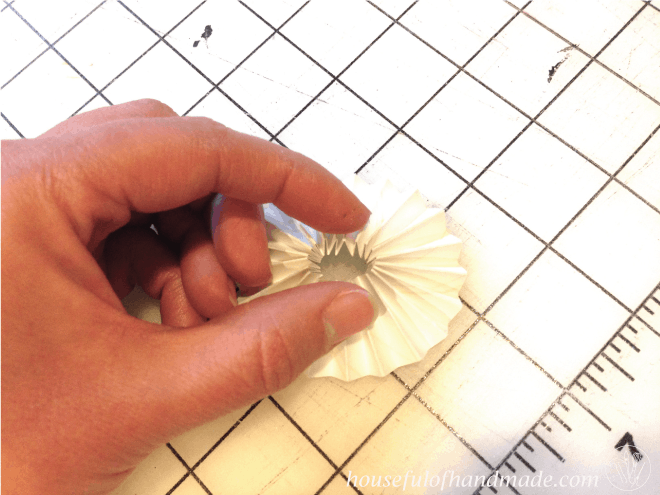 Then I applied a ring of glue around the center of a square scrap of paper and placed it on back of the rosette. Hold everything down until the glue cools and hardens.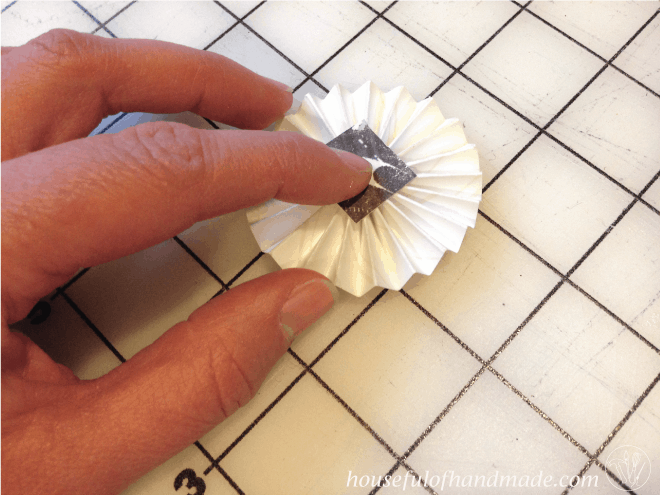 And there is the finished rosette! I kept folding, glueing and making rosettes.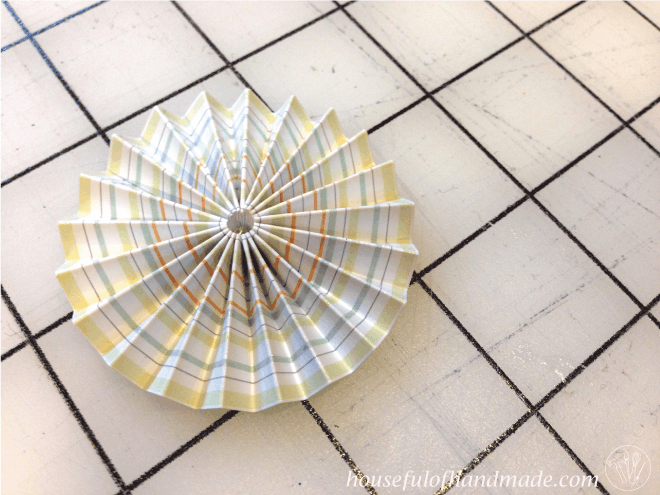 Then I had a big pile of beautiful rosettes. So I decided to make a wooden hexagon for a wreath frame to attach them to.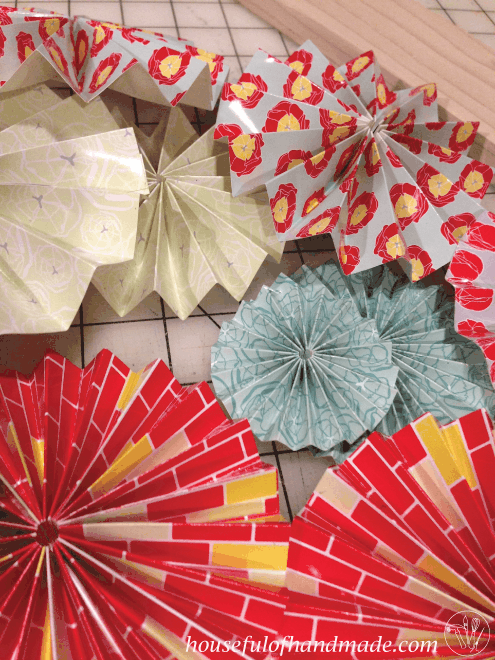 To make the wreath I used some scrap 1×3 pieces of wood. I cut 6 pieces of wood 8 1/2″ long at a 30 degree angle.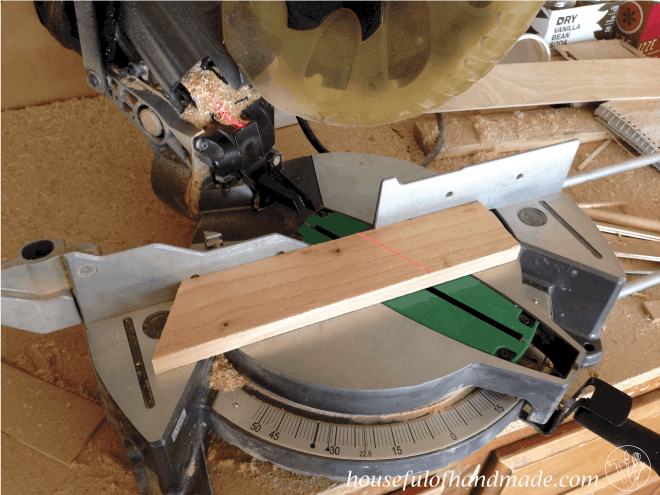 I measured 8 1/2″ from the tips of the long side then cut at a 30 degree angle again, but backward from the first cut.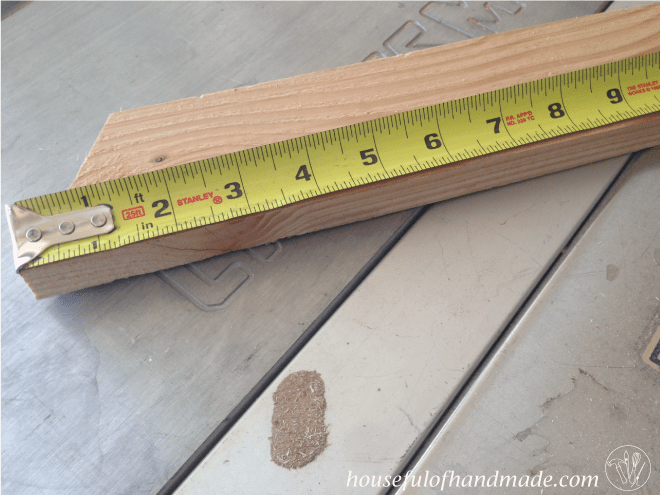 Then I dry fit it all together to make sure the cuts worked. Viola, it's exactly how I wanted!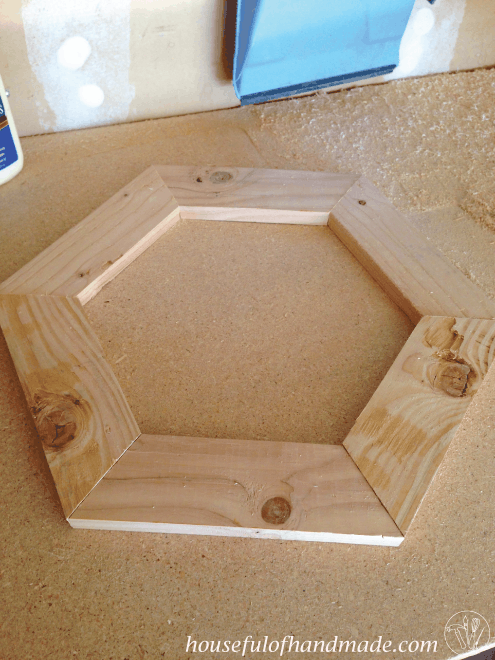 My boards are not the prettiest because I used scrap wood, but I kinda liked the knots and beat up look.
To connect all the pieces, I turned to my trusty Kreg Jig. It's one of the best tools I've bought and I use it so much that it has definitely proven it's worth. I put two pocket holes in one side of each board.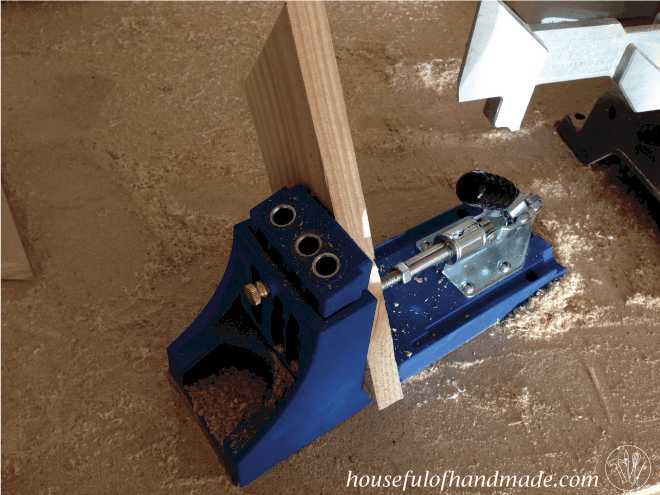 Because I haven't bought any fancy clamps (yet!!!), I found a way to use the clamps I had to secure the boards while I screwed them together. Then I kept moving in a circle attaching boards until all my boards were connected together.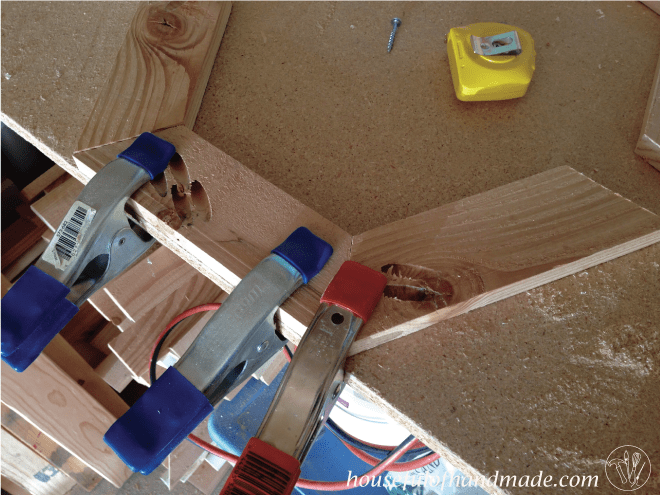 Things are really starting to come together now. I gave it a good sanding (it was really necessary because I didn't start with the prettiest of boards).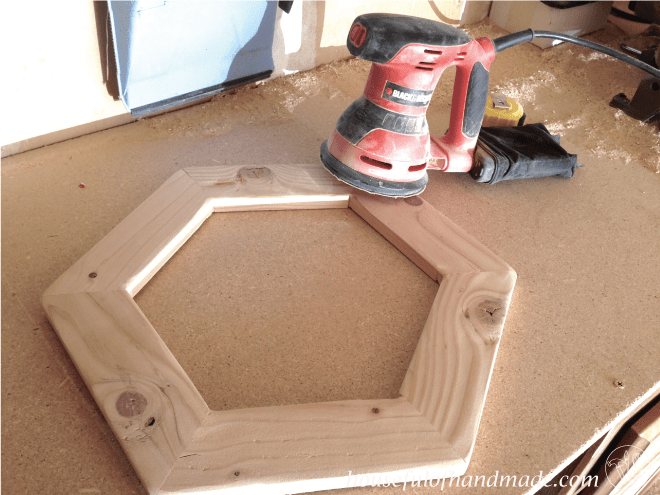 And I curved the corners and edges a little extra with the sander.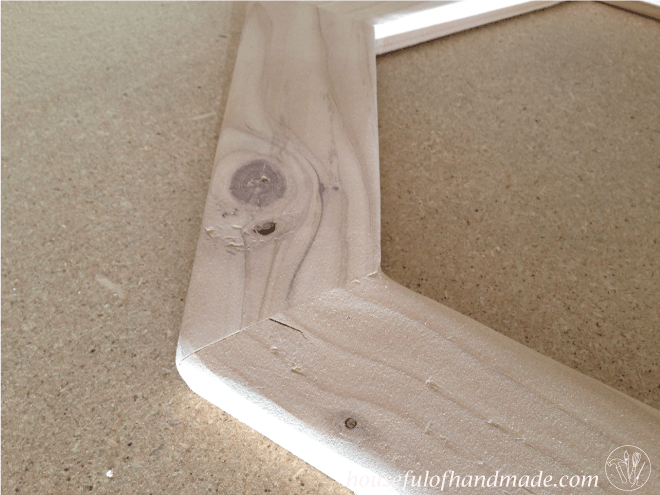 It was looking so pretty, but I wanted to white wash the wood a little bit to brighten it up. I mixed 1 part of white paint to 2 parts of water and painted it on.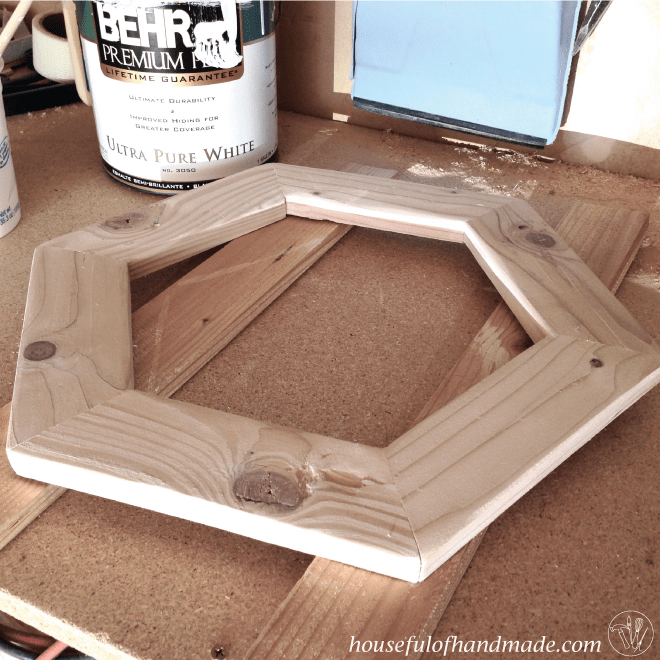 I ended up doing 2 coats of white wash and it was perfect because the wood grain was showing through beautifully, but it had a soft white glow to it.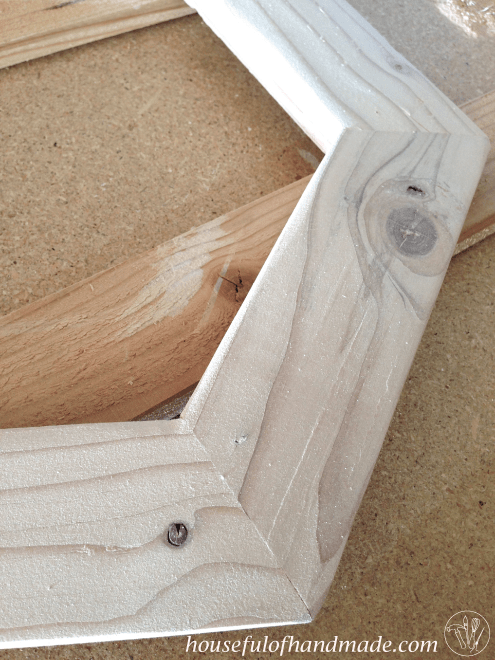 After it was dry, I sprayed a coat of clear spray on it to seal it. Then I let that dry overnight.
I didn't want to scratch my freshly painted green door, so I put some padding on the back of the wreath. I cut some felt into 2 1/4″ strips and then cut approximately 3″ sections of that at 30 degree angles.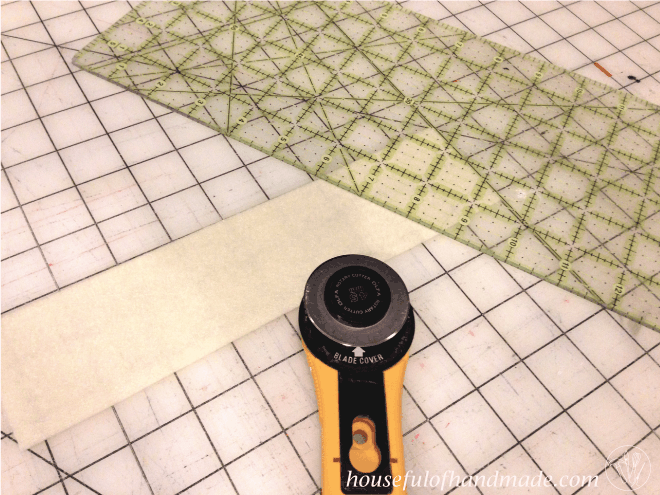 Then I hot glued these onto the back of the wreath at the corners. Make sure to do this before adding the rosettes to the front, it's way easier, I promise!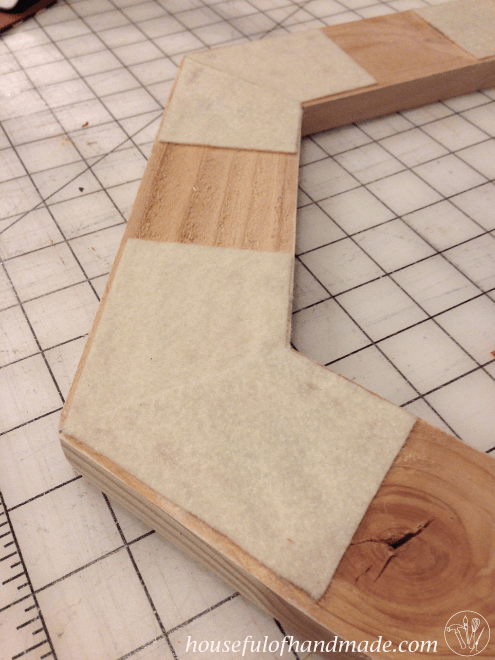 The next day I grabbed my glue gun again and went to work attaching rosettes. I dry fit everything then started glueing them down. I put a little glue on the back of the scrap paper that I used to glue the rosette together and then held it in place while the glue cooled. I stacked some smaller ones on top of larger ones and just kept going until I was happy.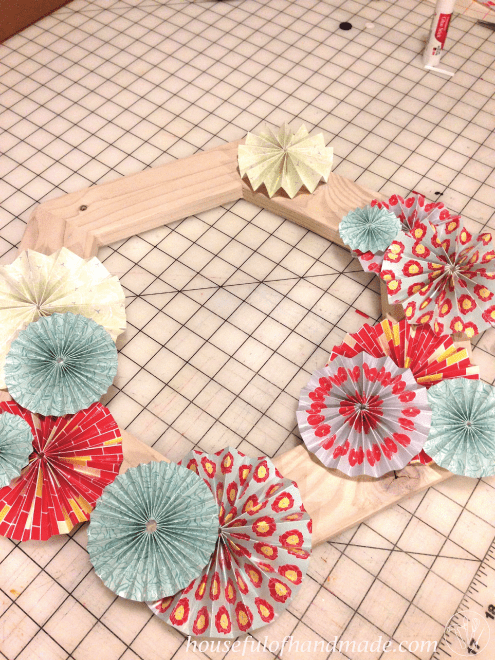 When I got all the rosettes down I realized it needed something else, so I cut a bow out of paper for the top of the wreath.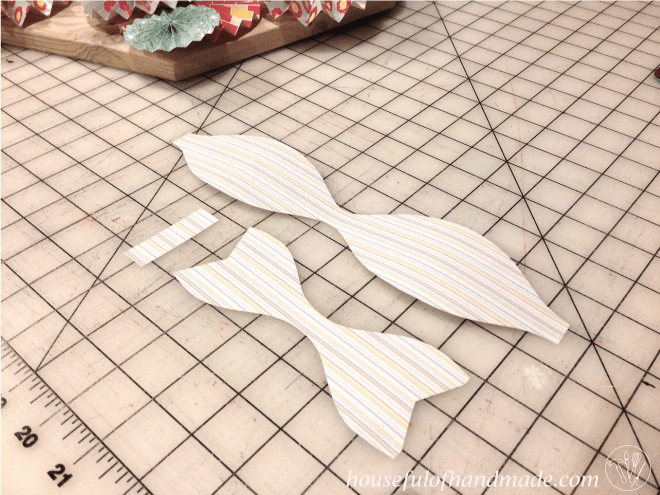 I used the hot glue to put the bow together.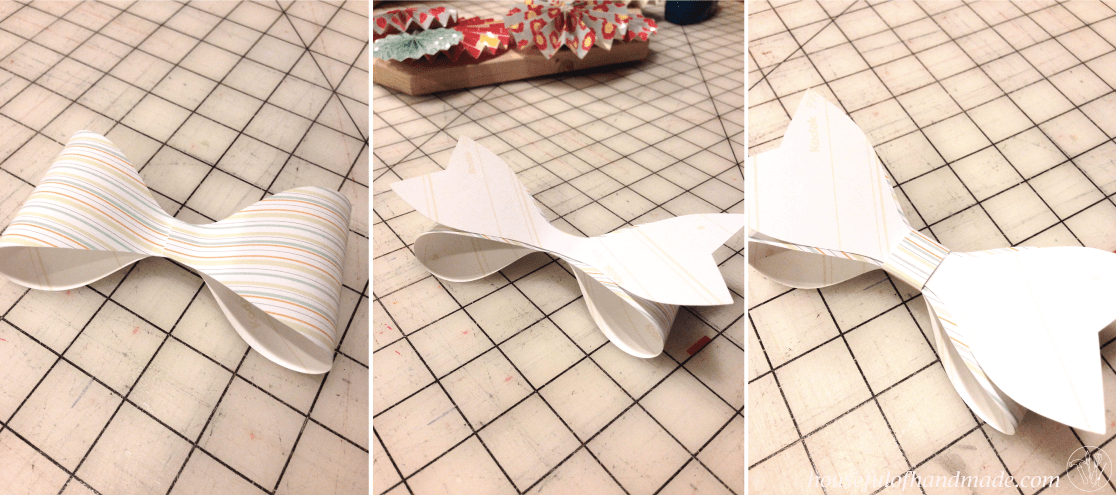 And then I attached it to the top of the wreath.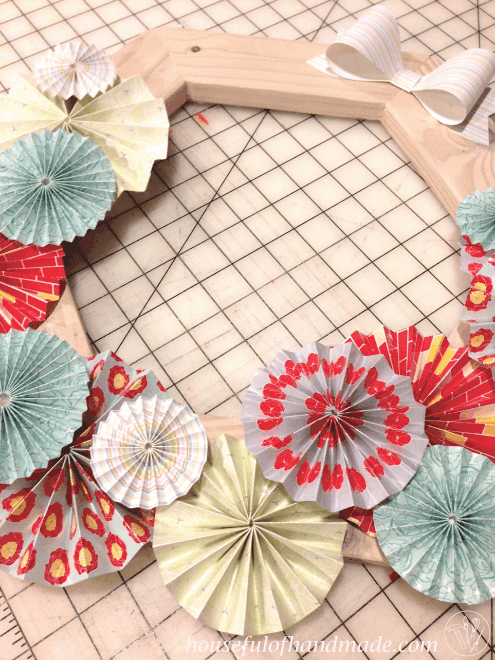 To hang the wreath, I cut a 15″ strip of white grosgrain ribbon and using my small staple gun, attached it to the back. Again, this would have been WAY easier if I would have done this before the rosettes were attached, but I made it work.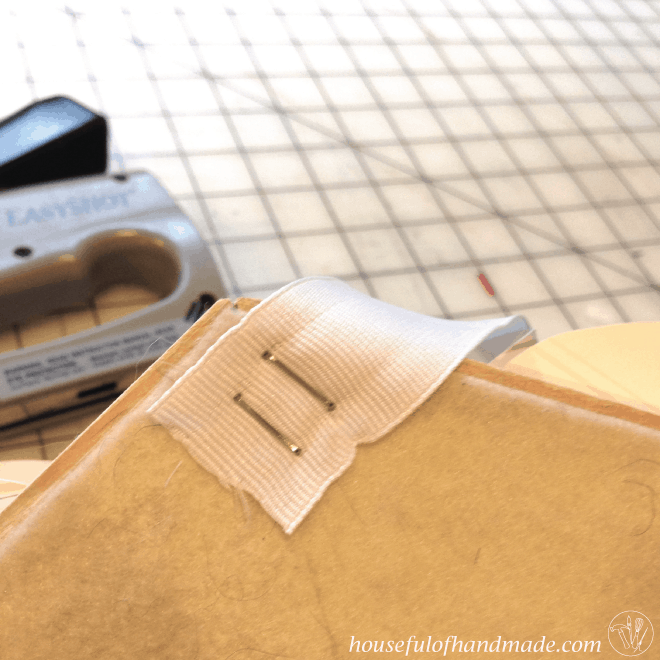 Now it was ready to hang.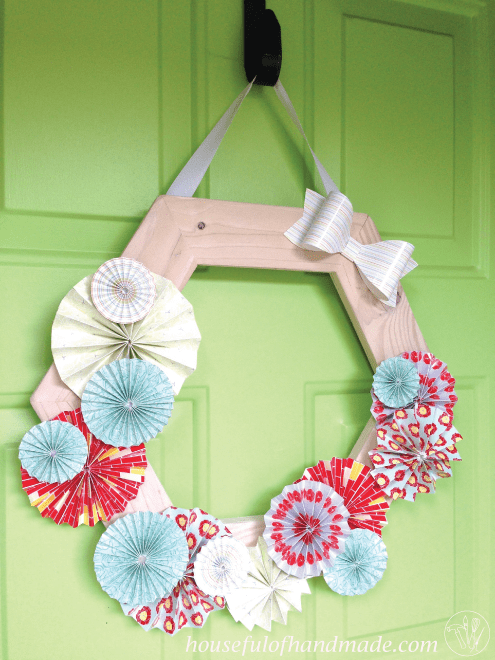 It makes my front door look so happy! And my soul is happy seeing my own pattern designs used in real life.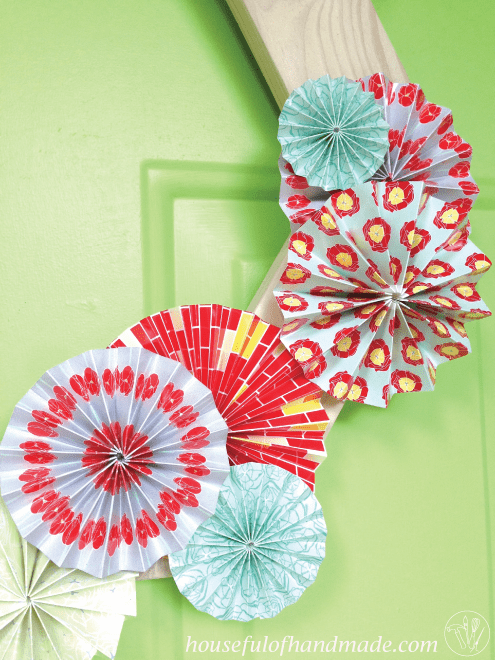 I'm also really loving the wooden wreath form, super cheap and easy to make and it can be decorated in so many ways.