14 Days of Popcorn: Churro Caramel Popcorn
This week is a crazy week for me. I am training to become the PTA book fair chair for my son's school. Tuesday I spent almost 12 hours at the school selling books.
Luckily Wednesday and Thursday will be a bit less crazy, but I'm not going to lie, I'm getting tired! It is fun work and I love helping the school so I will keep doing it.
But this weekend will be the perfect weekend for lots of movies and popcorn so I can just be lazy! Today's popcorn is the perfect super sweet treat for a family movie night: churro caramel popcorn!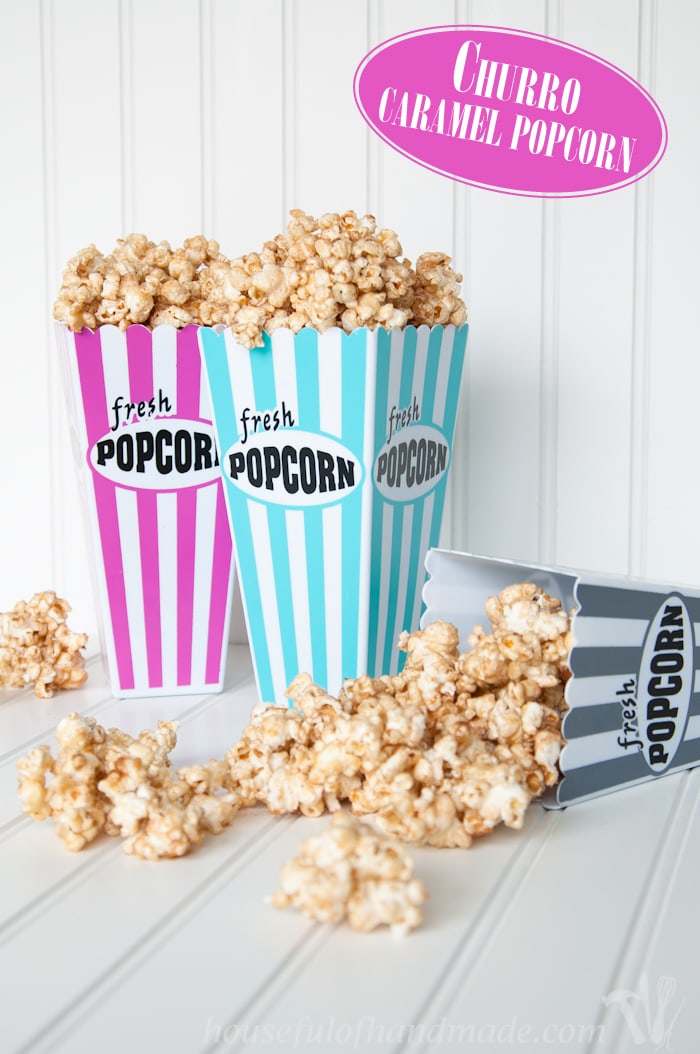 I created this popcorn for my husband. He loves churros and all things cinnamon. This popcorn makes me think of carnivals and fairs and summer. Eating a churro while strolling around the county fair.
Isn't summer awesome? But since we are so far away from summer here, I'll have to settle for churro caramel popcorn and a family movie!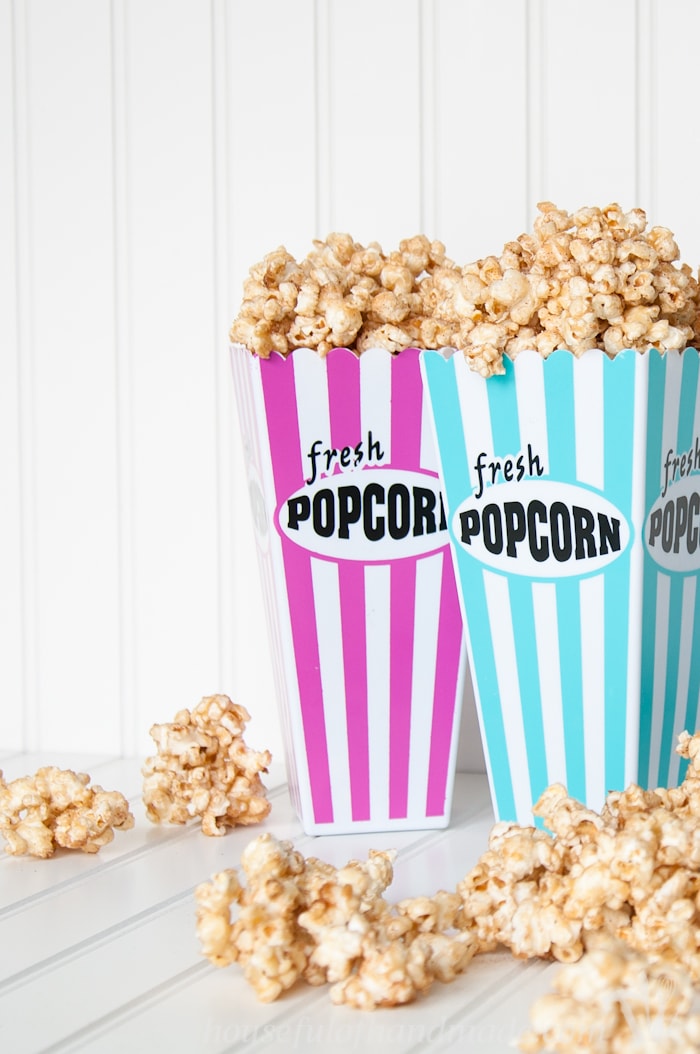 This is another really easy and quick popcorn. The best thing for an impromptu movie night. It's so easy to throw it together in just 15 minutes. It is also perfect if you need a quick treat or dessert for a party.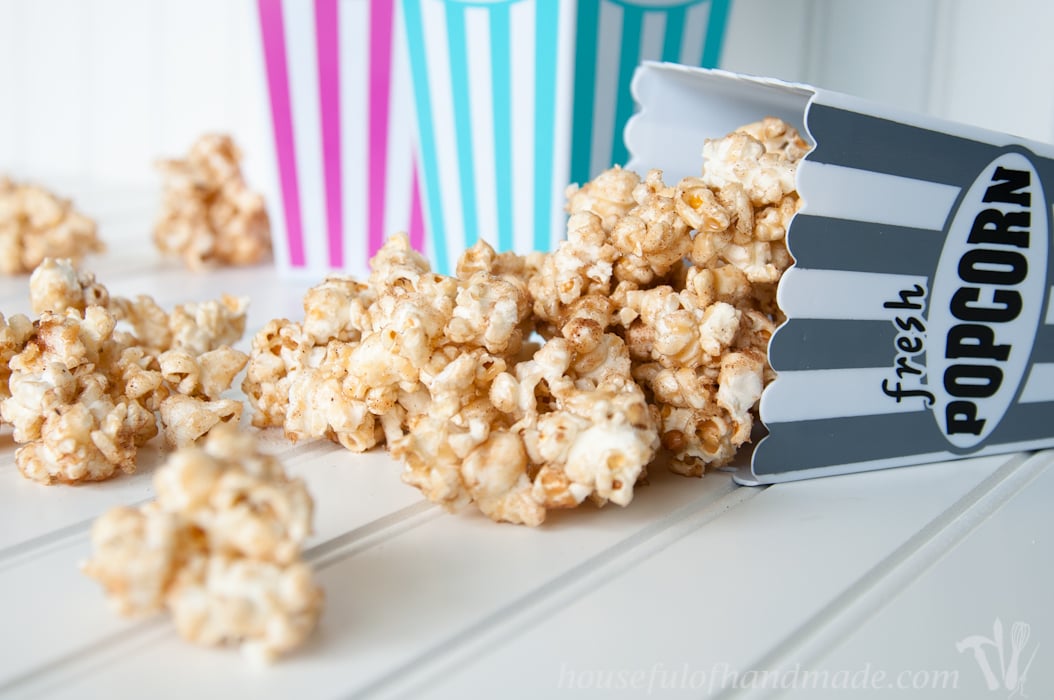 I love the sweet cinnamon sprinkled on the outside of the caramel popcorn. It adds a little crust to the popcorn so you get a little crunch without spending the extra time baking the popcorn.
Now you can get be ready to watch your movie before the previews are over! Perfect.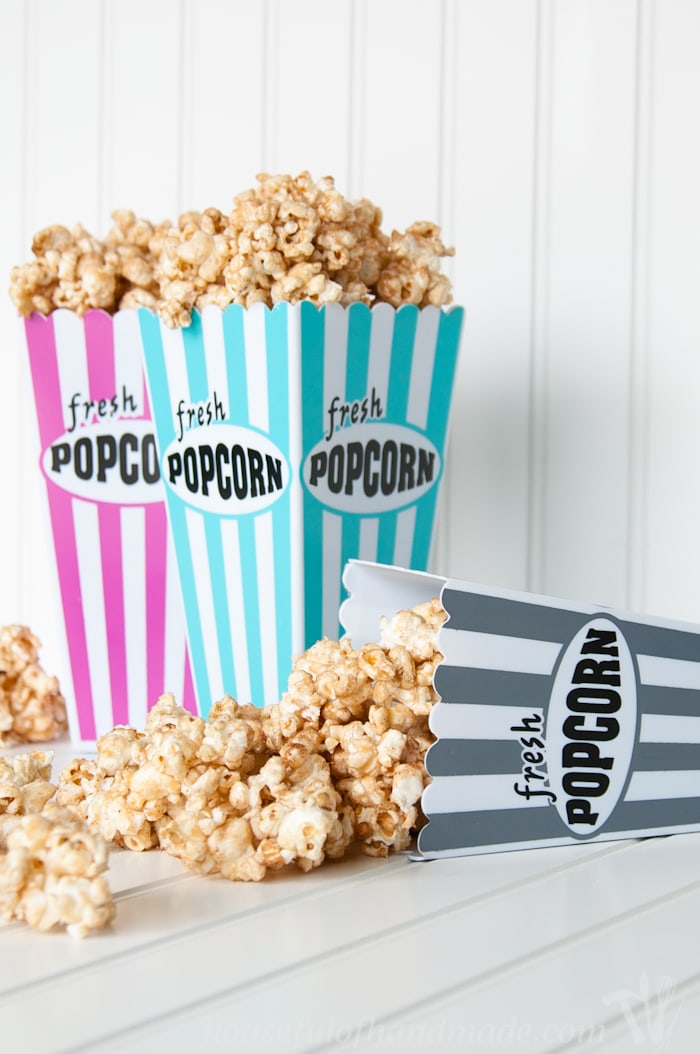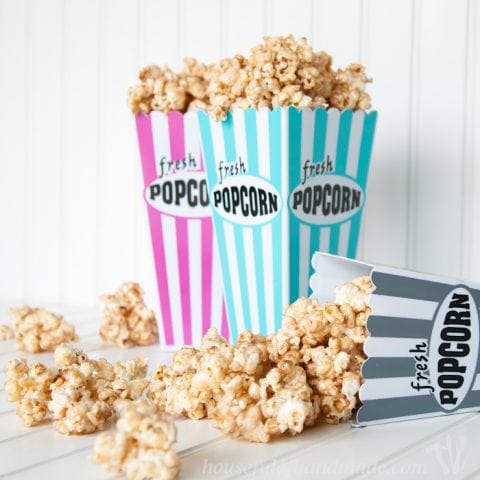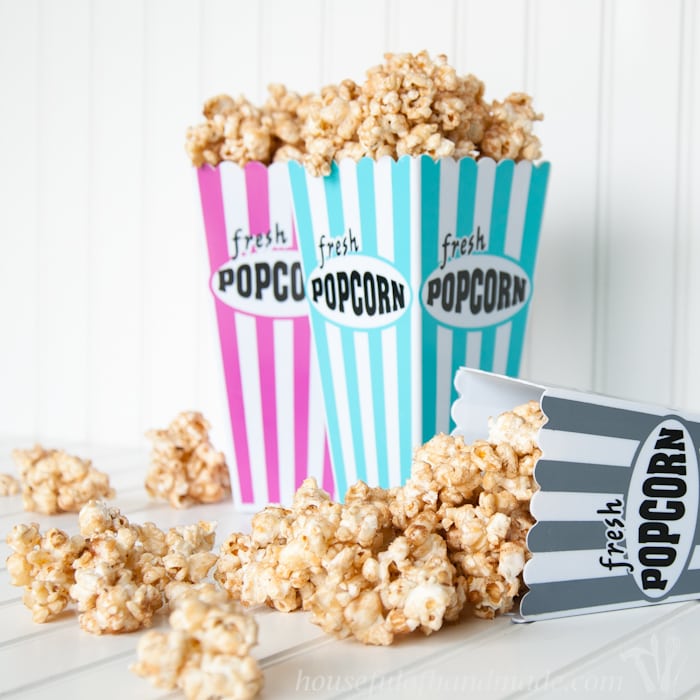 Churro Caramel Popcorn
Prep Time: 5 minutes

Cook Time: 5 minutes

Additional Time: 5 minutes

Total Time: 15 minutes

Bring your favorite carnival treat to movie night with this fun churro caramel popcorn. A super quick and easy recipe!
Ingredients
1 cup popcorn kernels, popped
1/2 cup butter
3/4 cup brown sugar
3/4 cup light corn syrup
1 tsp vanilla extract
1/4 cup granulated sugar
2 tsp ground cinnamon
Instructions
Combine butter, brown sugar and corn syrup in a small saucepan. Bring to a boil.
Boil for 3 minutes, stirring frequently.
Remove from heat and stir in vanilla.
Combine granulated sugar and cinnamon in a small bowl, set aside.
Pour hot caramel over popped corn. Stir until all popcorn is evenly covered with caramel.
While caramel is still warm, sprinkle a little bit of the cinnamon/sugar mixture over popcorn. Stir. Sprinkle more, then stir again. Continue until all the caramel popcorn is covered with cinnamon/sugar.
Enjoy!
Don't forget to check out the other popcorn recipes in the series!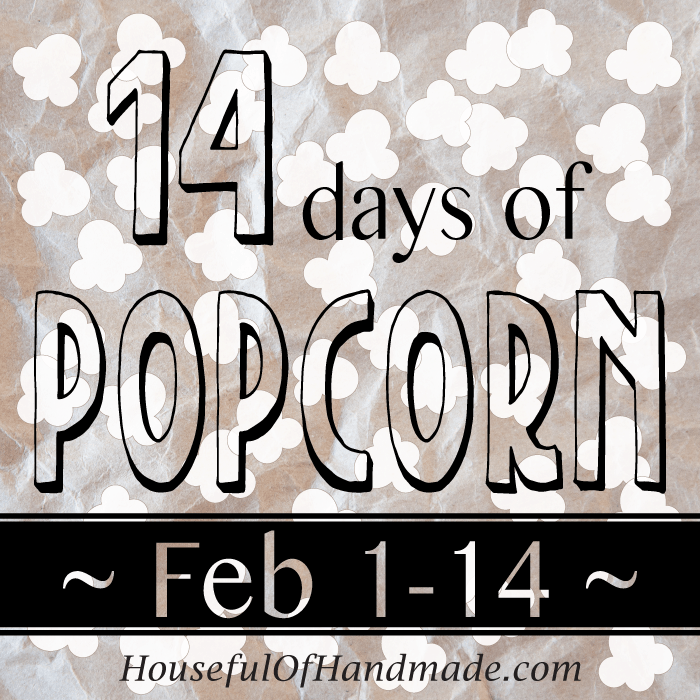 14 Days of Popcorn
Happy snacking!