It's time to reveal our colorful Day of the Dead Porch decorated for Halloween!
Sometimes its fun to do things a bit differently. So this year we put away the black spooky decor and decided to go colorful for Halloween! I partnered with the Home Depot to decorate the front of our home with a skeleton theme as part of the Home Depot Style Challenge.
When you are given skeletons and want color, what should you do? Decorate for the Day of the Dead!
Since my husband has always loved sugar skulls, the idea of decorating our porch with them just made sense. And sugar skulls come in a variety of colors and designs so you can make them fit your home perfectly.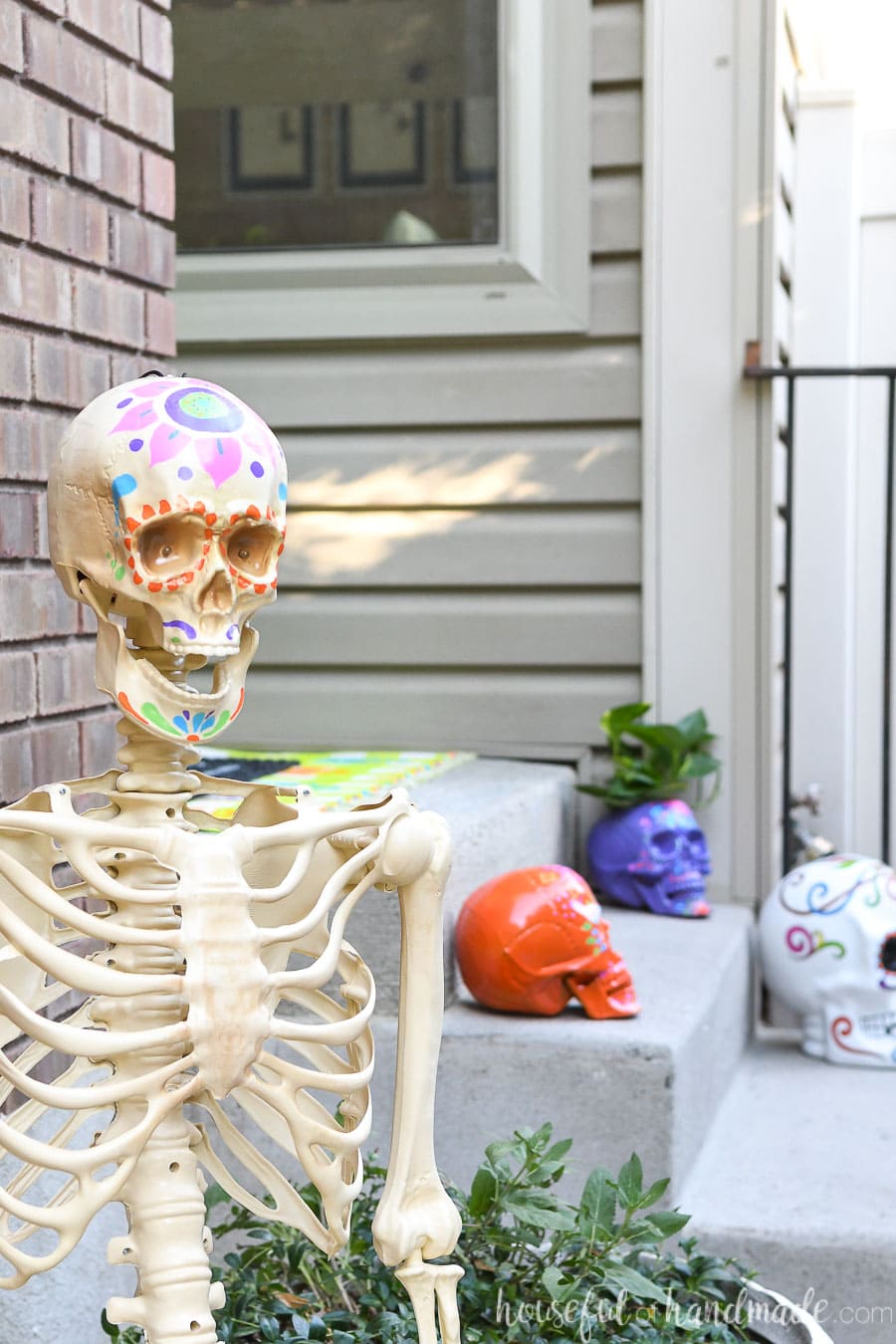 Shopping at the Home Depot for Halloween
To start the Home Depot Style Challenge, I took a trip to Home Depot to shop their Halloween decor. This year they have so many skeletons to choose from. I probably could have had an entire yard full!
For our Day of the Dead porch I decided to use this budget friendly 5′ possible skeleton and this howling wolf skeleton. My kids call the wolf a dog and have named him Chico!
At the Home Depot we also found this light up sugar skull. Perfect for the porch and to give the kids a little start when it's dark out. I also grabbed a couple inexpensive bags of skulls and was ready to DIY some sugar skulls and decorate!
DIY Day of the Dead Decor
Our colorful Halloween porch was created with some fun Day of the Dead DIYs. These DIYs will have your home ready for the perfect party!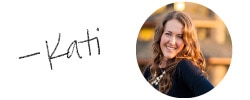 Thank you to The Home Depot for sponsoring this post. I only recommend products that I use and love and all opinions are 100% my own. Click here to read my full disclosure policy.