These DIY candle lanterns for fall are an easy way to add instant fall decor to your home.
You can make them with any color paper to match your decor.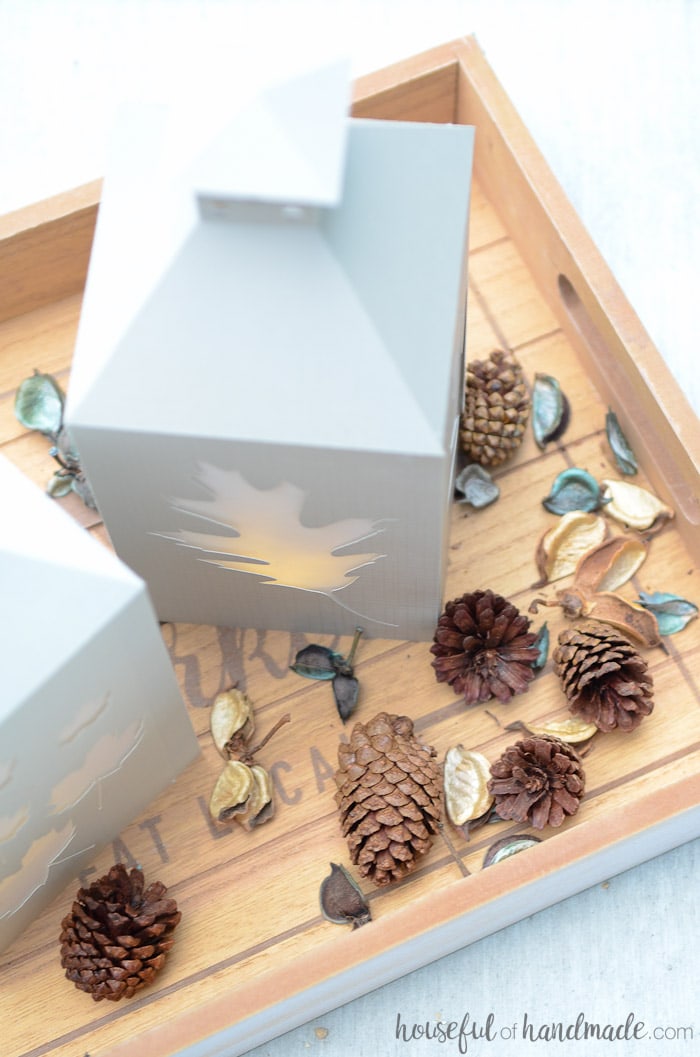 DIY candle lanterns are one of my favorite ways to decorate each season. These fall lanterns continue the leaf theme that I am obsessing with this year.
Paper lanterns are super easy and inexpensive to make so you can DIY an instant centerpiece or vignette for your fall decorations in no time. Use paper to match your current decor or have fun adding in new colors without breaking the bank.
This month has been a crazy one at our house.
I am working on a big project for our new patio, helping my soon-to-be sister-in-law with her upcoming wedding, then enjoying a weekend away at the wedding, followed by running the book fair at my son's school, then finishing it up with my daughter's birthday party!
I don't know how I am staying on top of it all. But today I decided I needed a break from the craziness and created the perfect simple fall decor piece.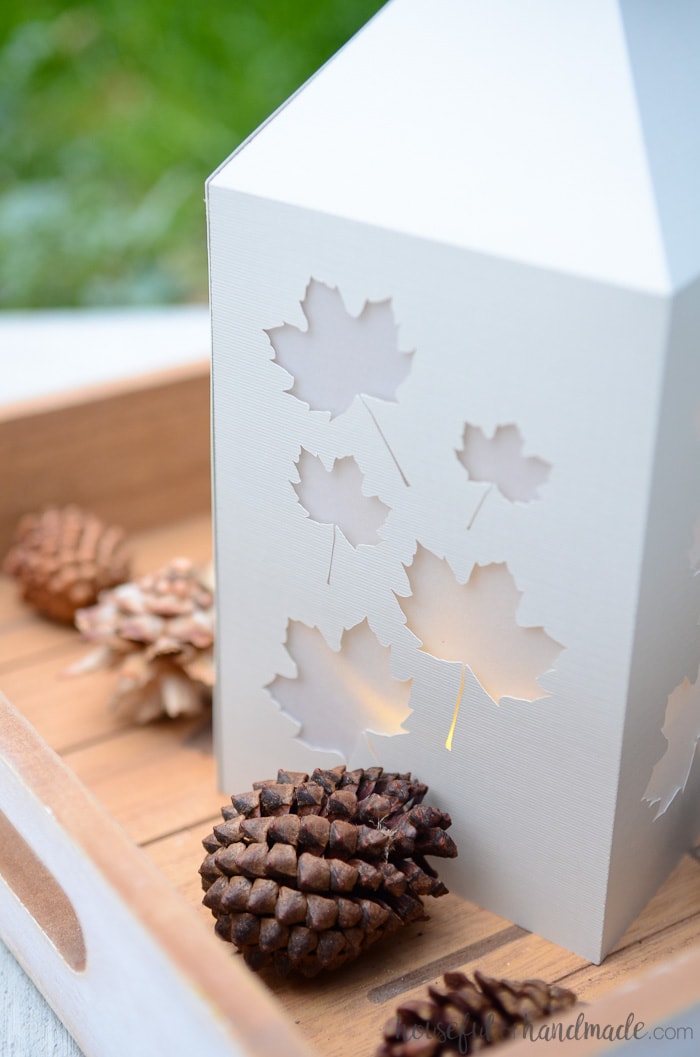 I've been obsessing over creating DIY candle lanterns out of paper ever since creating these DIY paper Halloween lanterns and these DIY paper lanterns decor. There are just so many fun ways to make candle lanterns that I can't get enough.
So when I needed to add some more fall decor to our home, without taking too much time or money, I decided some more paper candle lanterns for fall would be perfect!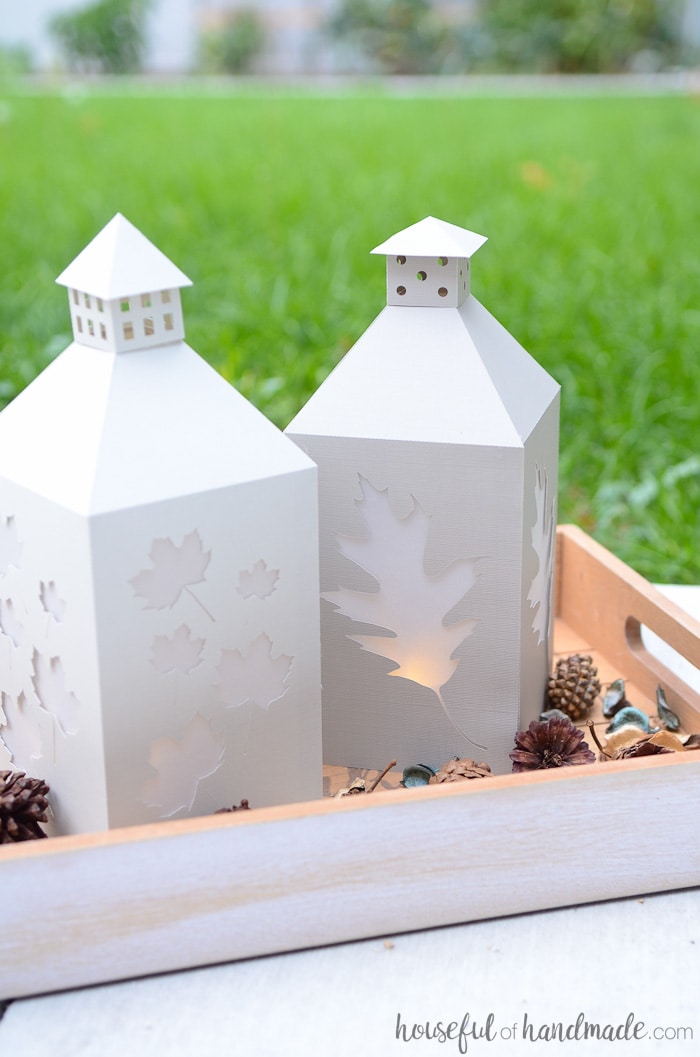 As much as I love spray painting my paper lanterns to create fun new looks, I decided to keep it simple this time and used a linen look cardstock instead.
I love the slight texture of the paper. It creates such a soft look which is perfect for my rustic fall decor.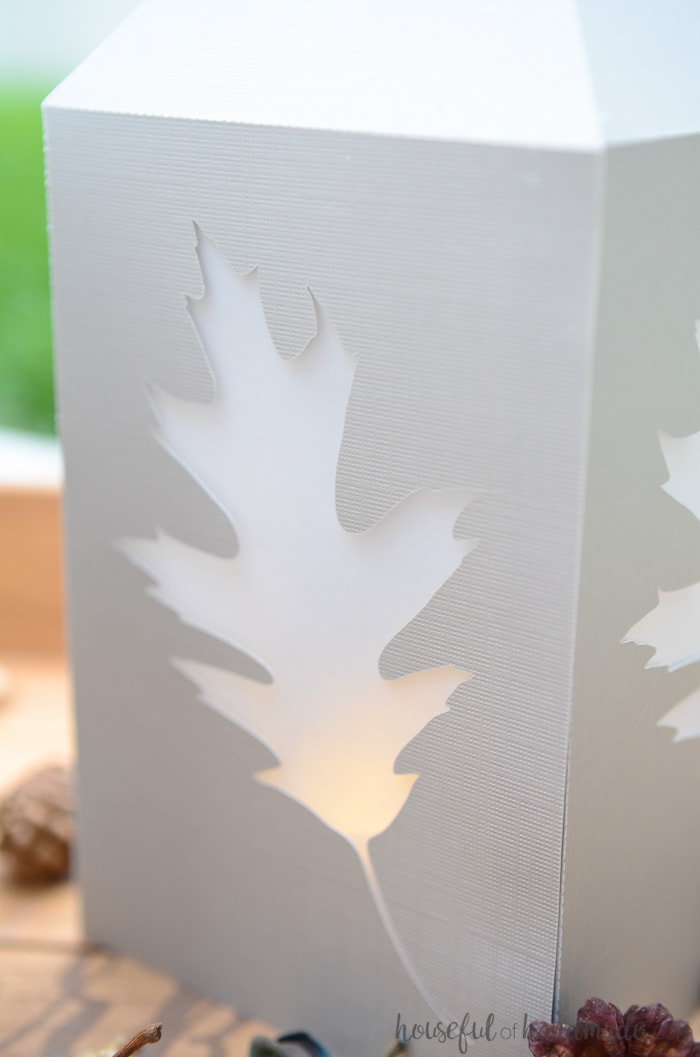 Then to create a super simple table centerpiece, I added the DIY candle lanterns to a wooden tray and sprinkled on some rustic potpourri.
Of course I only use flameless candles in my paper lanterns (no need to start a fire), but they give the DIY candle lanterns a really nice effect. Perfect for a cozy fall day.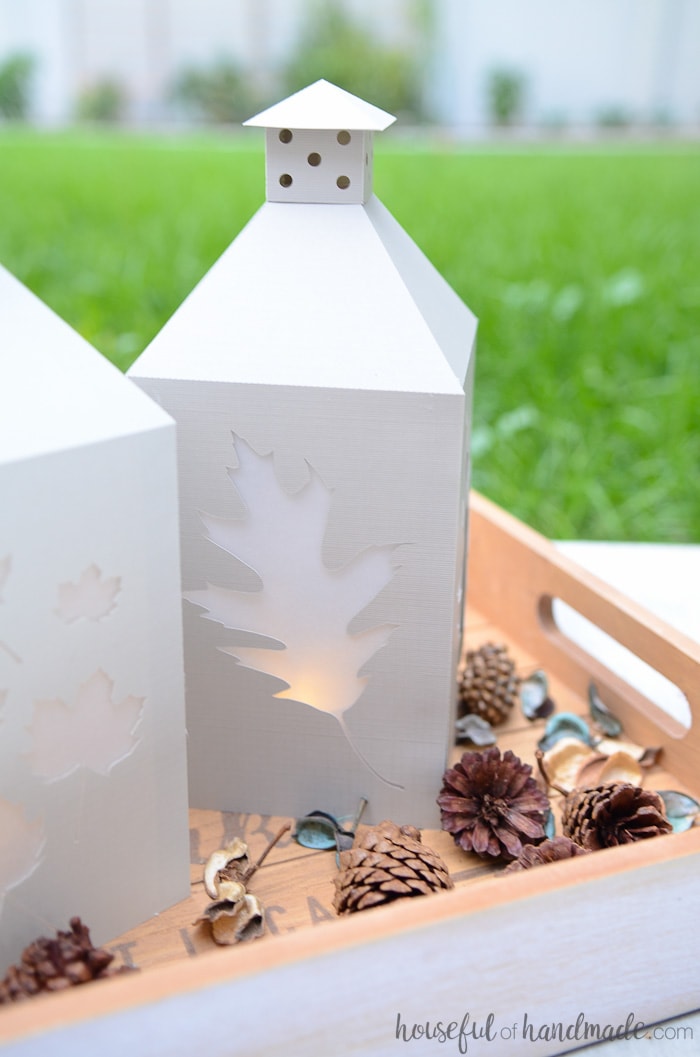 HOW TO MAKE DIY CANDLE LANTERNS
Supplies:
Fall candle lantern cut files or printable PDF
Hot glue gun and glue sticks
Battery powered candles

Do not use regular candles inside paper lanterns please!

Silhouette Cameo cutting machine (optional)
Start by cutting out the pieces you will need for your lantern. You will need 2 of the side pieces and one of the two pieces needed for the top. I used my Silhouette Cameo for easy and precise cuts.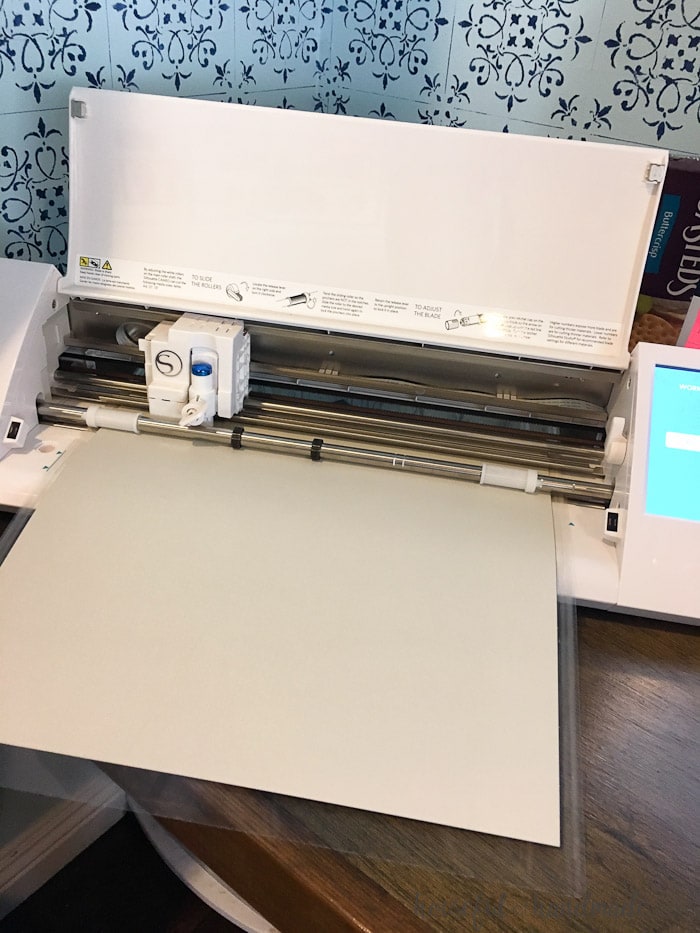 Fold all the pieces along the dotted lines.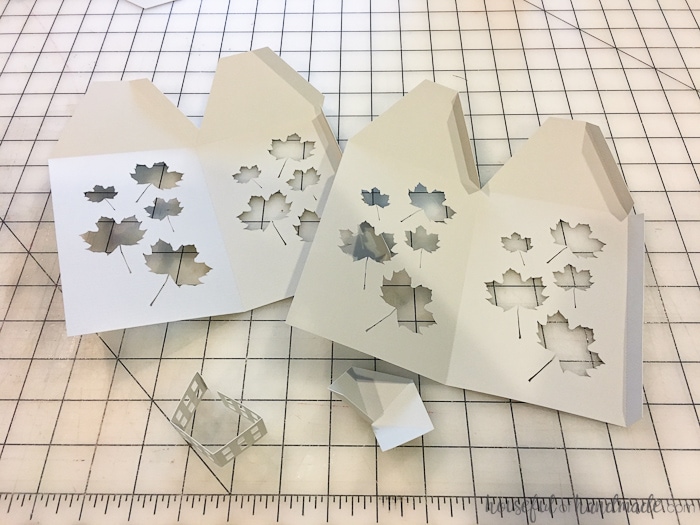 Glue the side pieces together at the side tabs so they form a box. I love hot glue for all my paper crafts. It will dry fast and hold tight on the porous paper.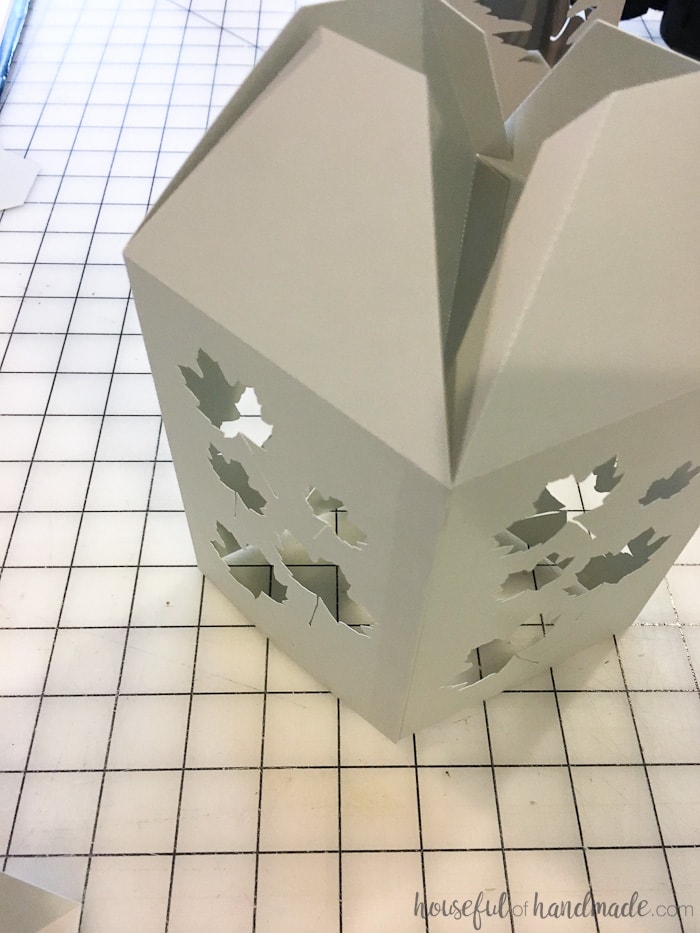 Fold the top of the side pieces so they form a pyramid on the top. Glue the tabs to secure.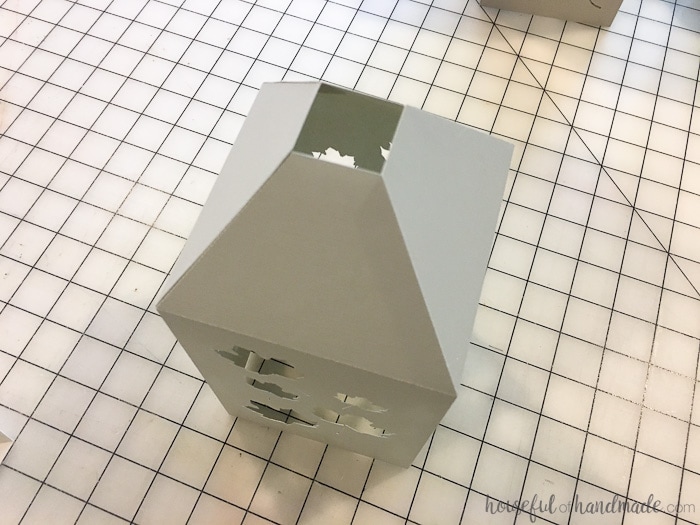 Now it's time to make the top. Start by folding the square base and glueing it together at the tab. Then fold the triangle top and glue it together at the tab.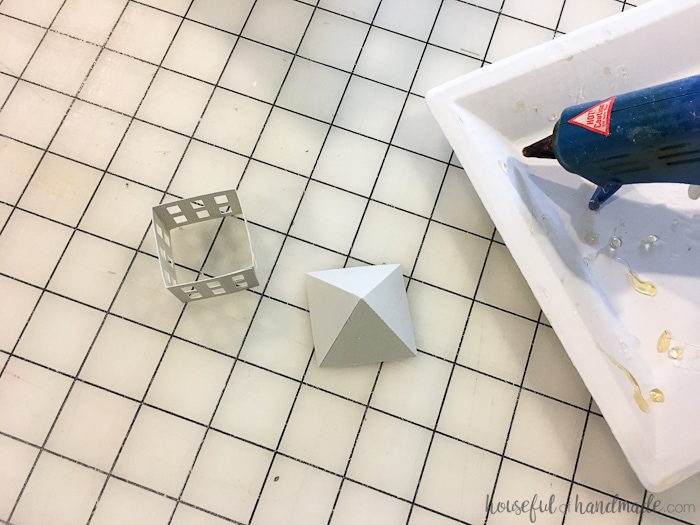 Quickly place a bead of glue on the top of the box and secure it to the triangle pieces.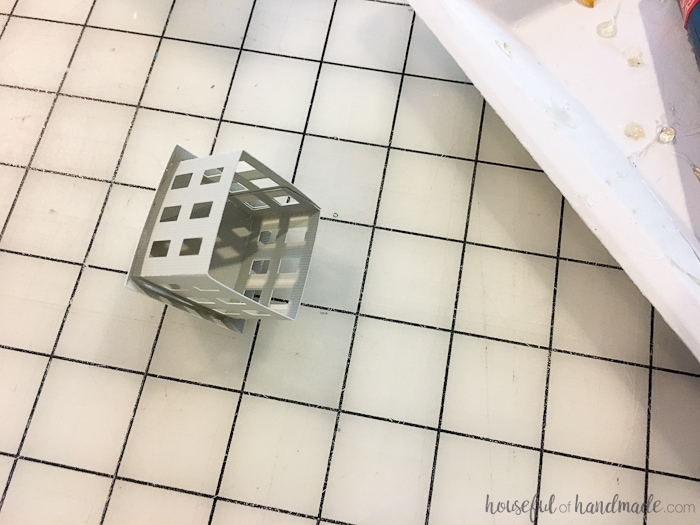 Add glue around the bottom of the topper and quickly press it onto the candle lantern.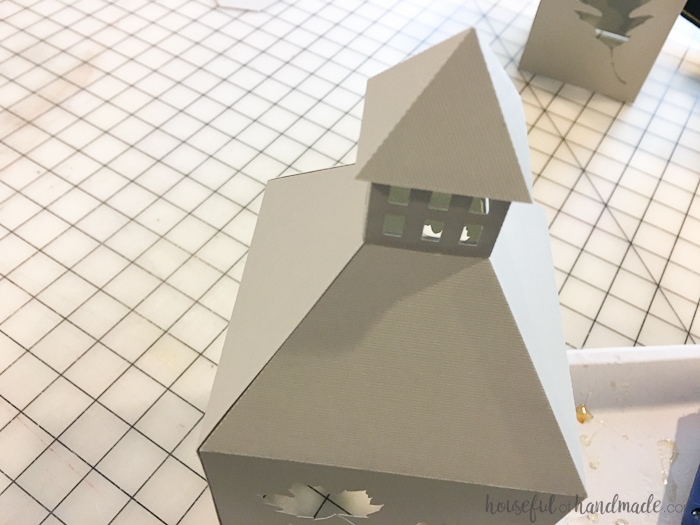 Cut the vellum paper into 5 1/2″ x 3 1/2″ squares. Glue these onto the sides of the paper on the inside. Now all that is left is to go decorate with your new fall DIY candle lanterns.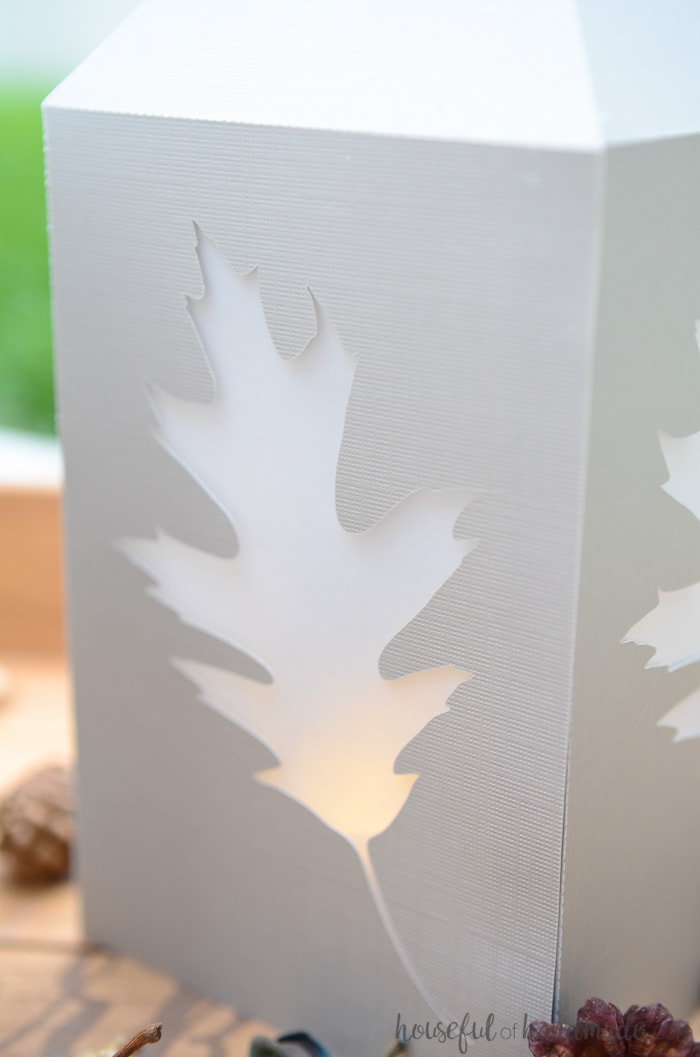 They will look amazing anywhere you need to add a bit more fall to your home! I sure do love quick and easy decor ideas.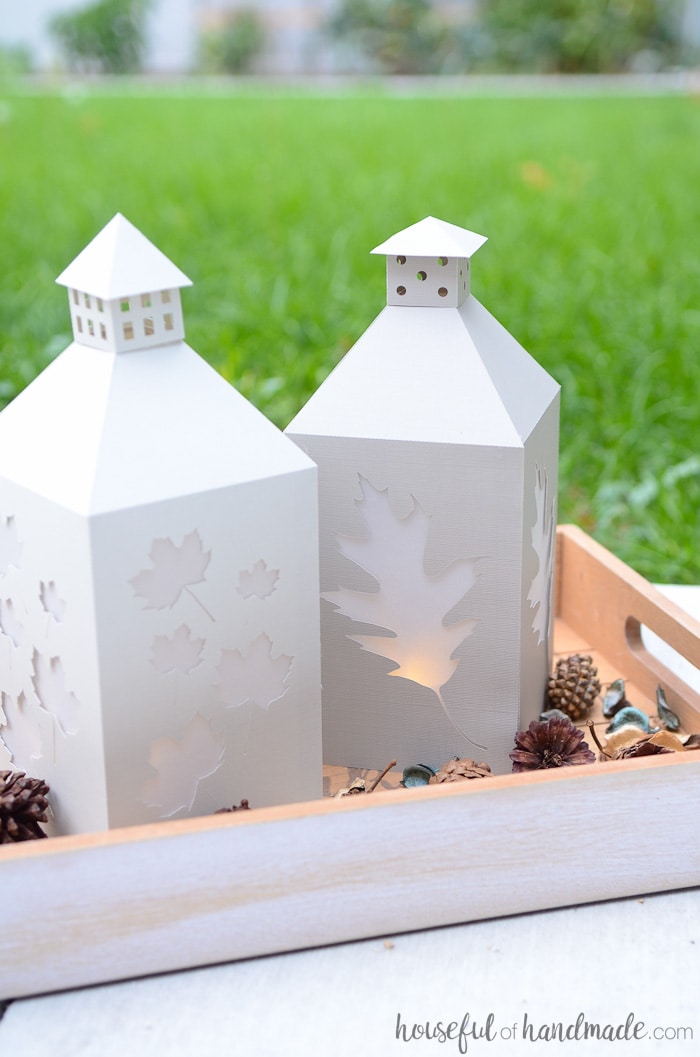 Here's to a wonderful fall!