This post contains some affiliate links for your convenience. Clicking these links will help support this blog so I can keep creating things to share with you, but you will never pay more by using an affiliate link. Click here to read my full disclosure policy.
HOW TO MAKE DIY CANDLE LANTERNS
Supplies:
Fall candle lantern cut files or printable PDF
Hot glue gun and glue sticks
Battery powered candles

Do not use regular candles inside paper lanterns please!

Silhouette Cameo cutting machine (optional)
Start by cutting out the pieces you will need for your lantern. You will need 2 of the side pieces and one of the two pieces needed for the top. I used my Silhouette Cameo for easy and precise cuts.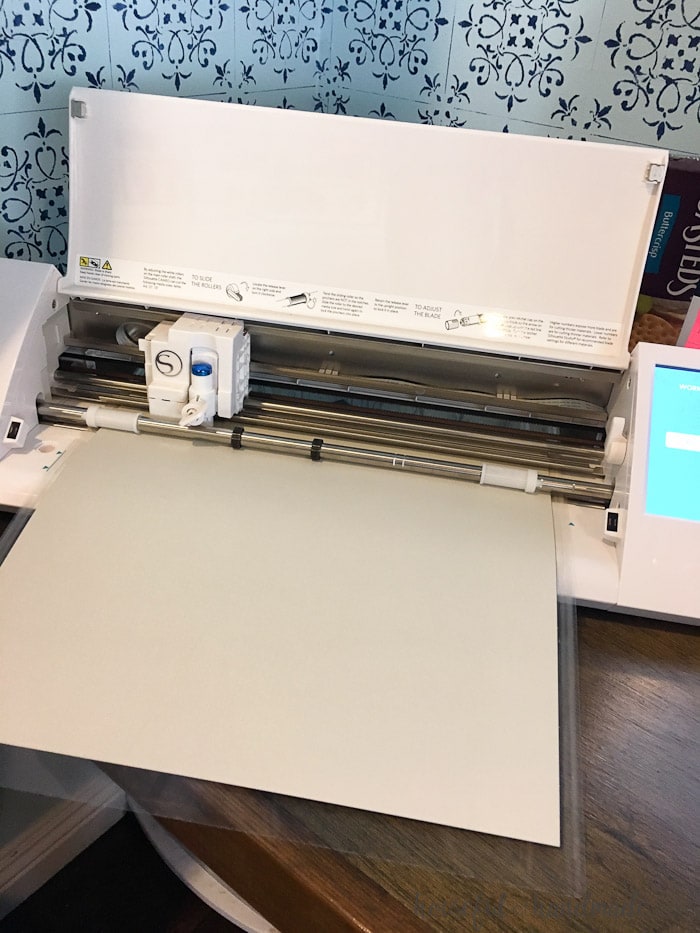 Fold all the pieces along the dotted lines.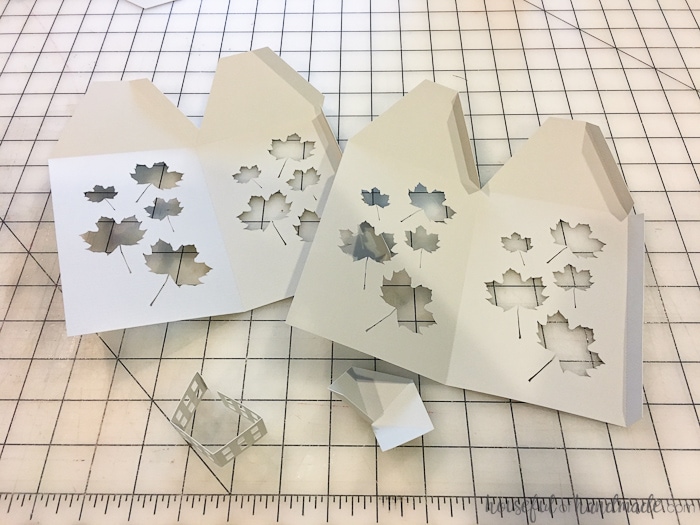 Glue the side pieces together at the side tabs so they form a box. I love hot glue for all my paper crafts. It will dry fast and hold tight on the porous paper.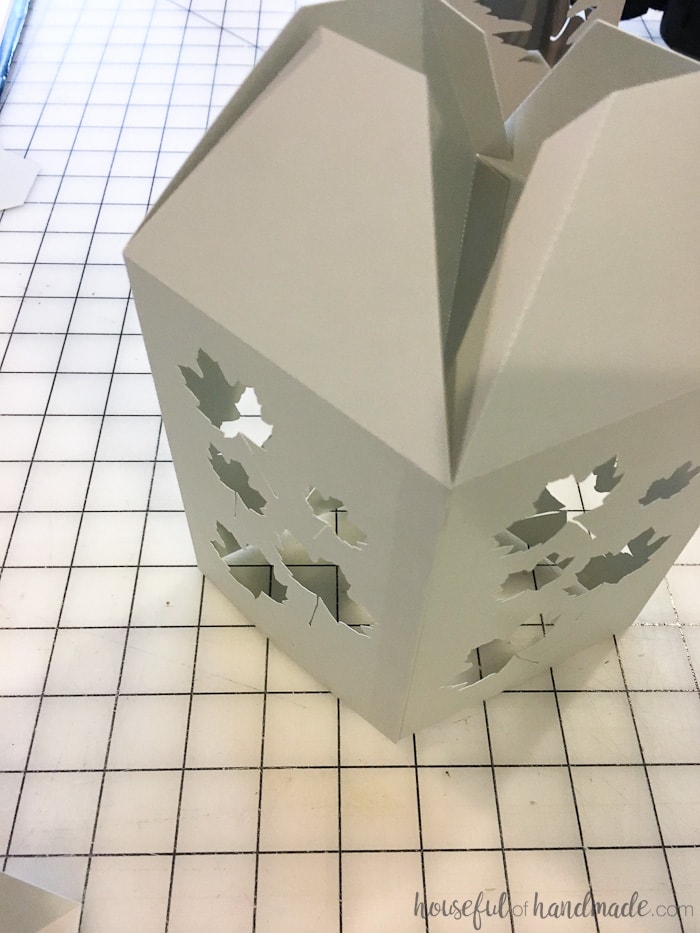 Fold the top of the side pieces so they form a pyramid on the top. Glue the tabs to secure.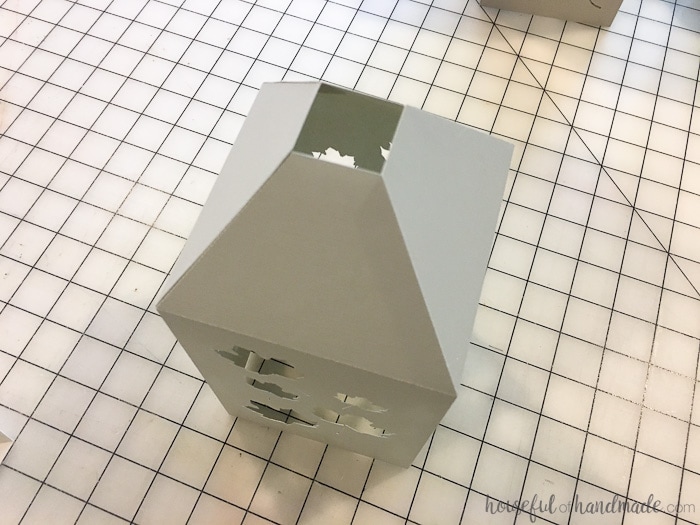 Now it's time to make the top. Start by folding the square base and glueing it together at the tab. Then fold the triangle top and glue it together at the tab.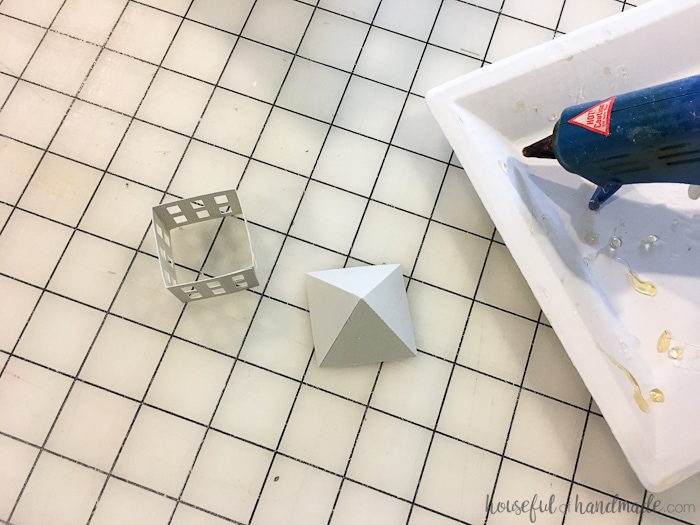 Quickly place a bead of glue on the top of the box and secure it to the triangle pieces.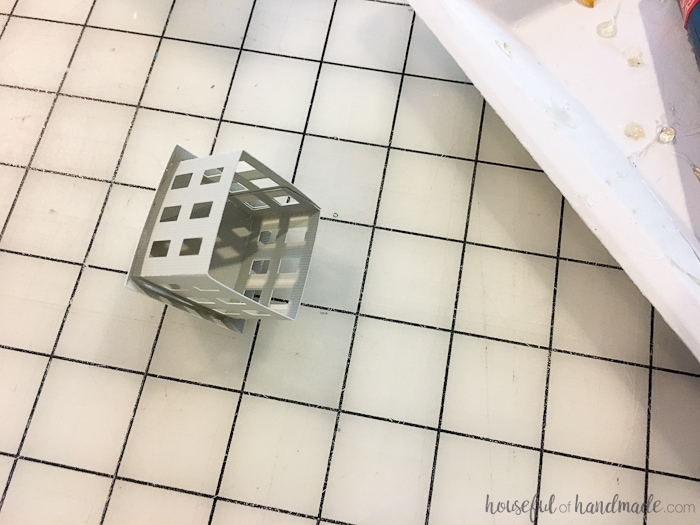 Add glue around the bottom of the topper and quickly press it onto the candle lantern.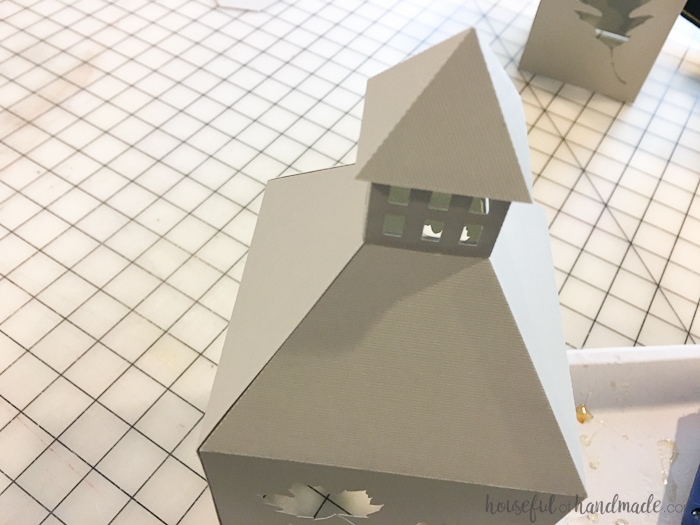 Cut the vellum paper into 5 1/2″ x 3 1/2″ squares. Glue these onto the sides of the paper on the inside. Now all that is left is to go decorate with your new fall DIY candle lanterns.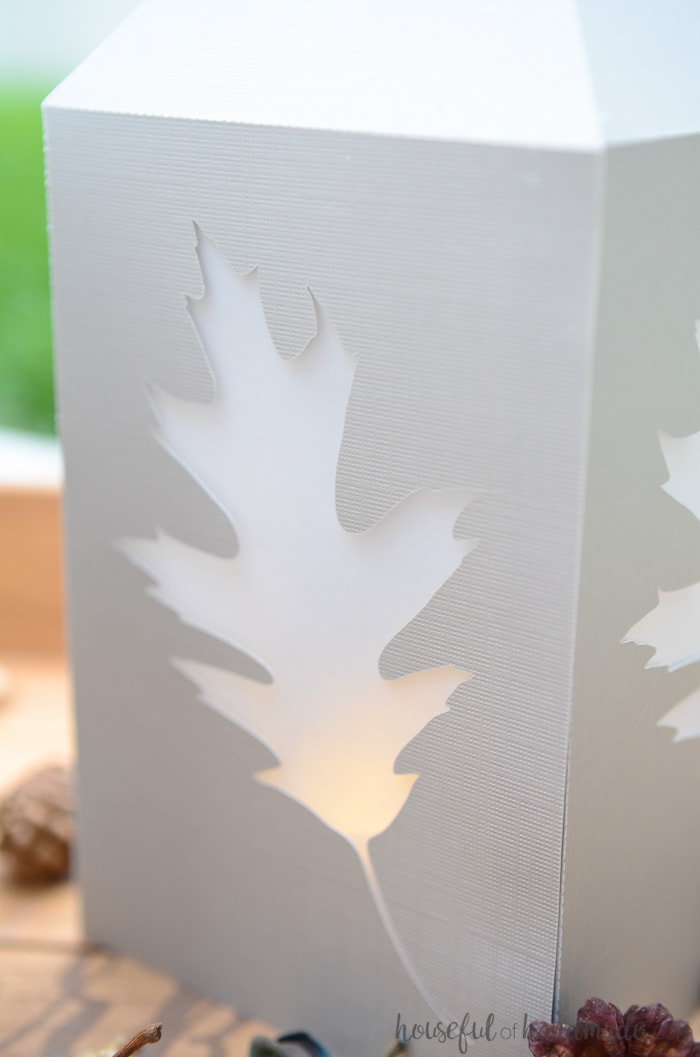 They will look amazing anywhere you need to add a bit more fall to your home! I sure do love quick and easy decor ideas.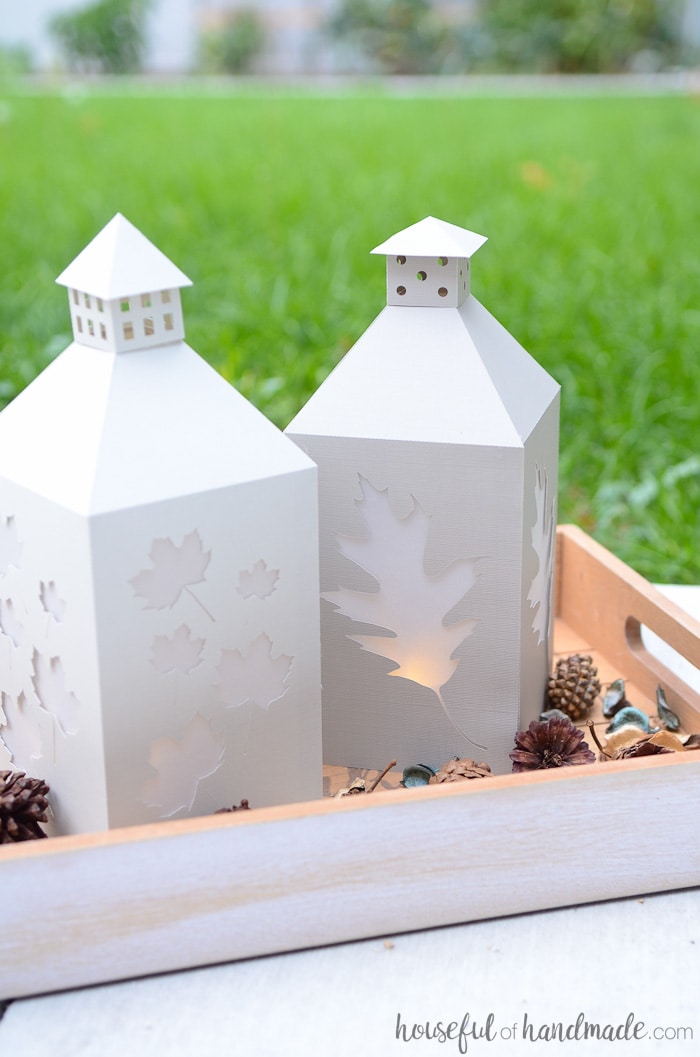 Here's to a wonderful fall!