This post contains some affiliate links for your convenience. Clicking these links will help support this blog so I can keep creating things to share with you, but you will never pay more by using an affiliate link. Click here to read my full disclosure policy.
How to Make a DIY Wood Christmas Card Wreath
Supplies:
1 8′ 1×3 board
1 1/4″ pocket hole screws
Hot glue gun & glue sticks
Ribbon or paper bow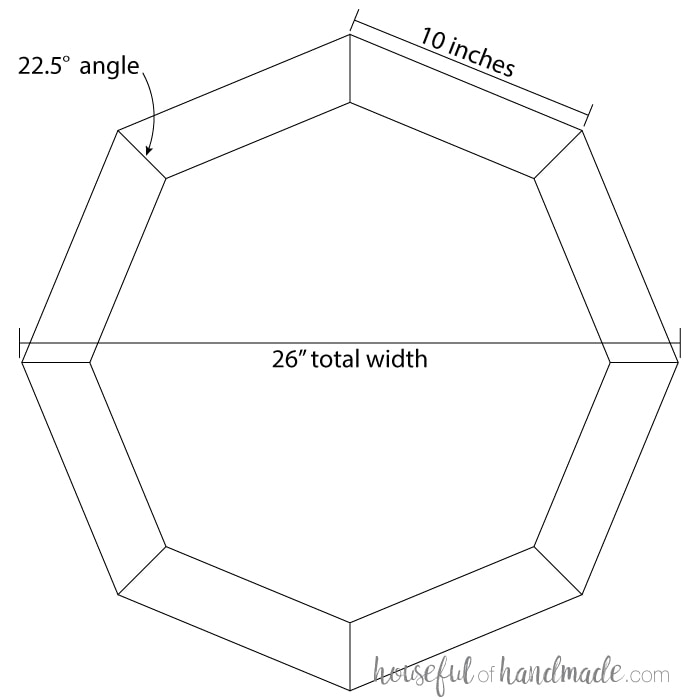 Cut 8 pieces of the 1×3 board to 10″ long with each end cut tapered in at a 22.5 degree angle.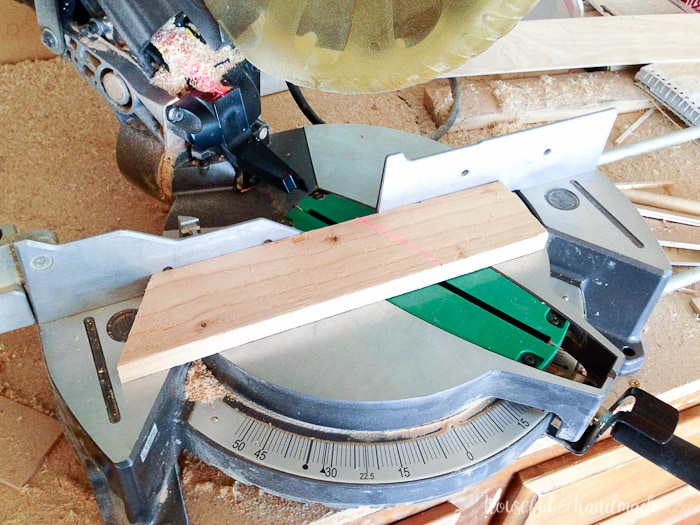 Drill 2 pocket holes in one end of each board. Clamp two boards together well and secure the boards using pocket hole screws. Continue securing the boards to each other until you have completed the circle. If you do not have a Kreg pocket hole jig, you can also secure the boards together with glue and staples.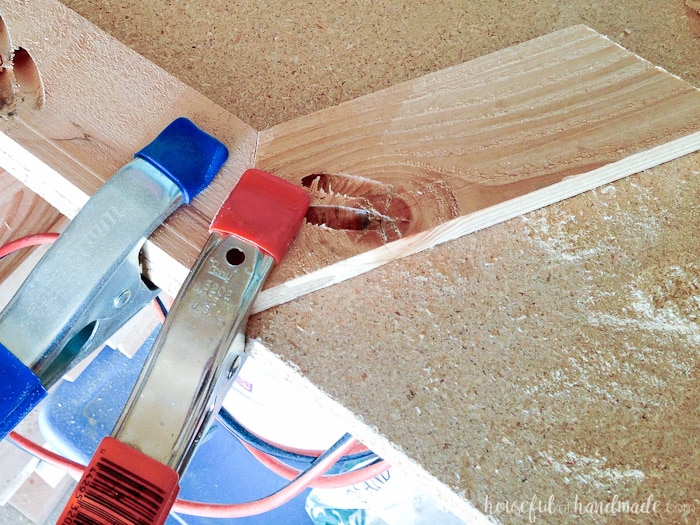 Once you have completed your wood wreath, glue the clothespins around the wreath with your hot glue gun. The outside of the wreath can hold a lot more cards. Add a clothespin with the clamp side on the outside at every seam (except the top one) and in the center of each board. Add a clothespin with the clamp side on the inside at every seam (except the top one).
The clothespin over the seams also help hide less than awesome seams!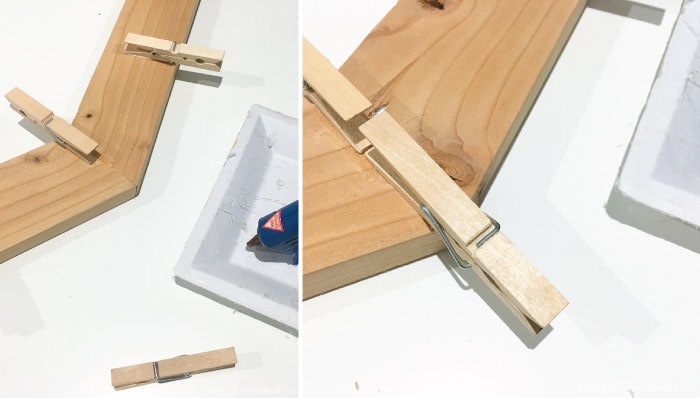 Once the hot glue is dry, it's time to add a Christmas bow to the top. I really suck at tying bows so I made a paper one with a red buffalo check pattern.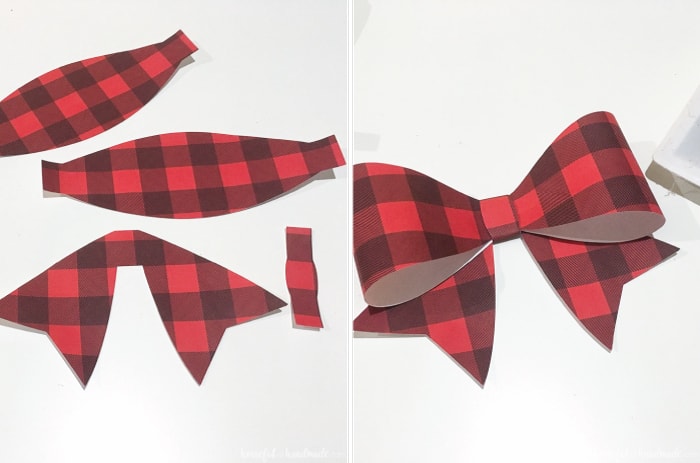 Glue your bow to the top of your DIY wood Christmas card wreath. Add a picture hanger to the back and you are ready to hang it.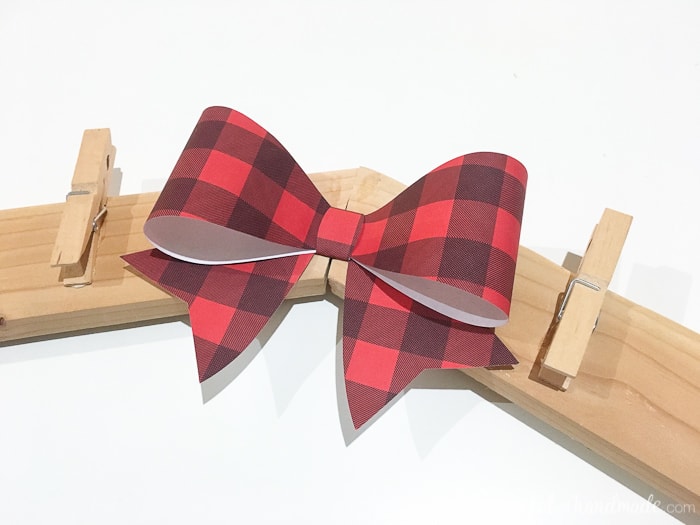 Now you can display all those cards as they start coming in. Since we don't have a bunch of cards yet, I clipped old Christmas cards from our family these past years. I love looking back on these fun cards, it gets me ready to design and order this year's cards! And it was fun to reminisce over all the fun pictures of our family.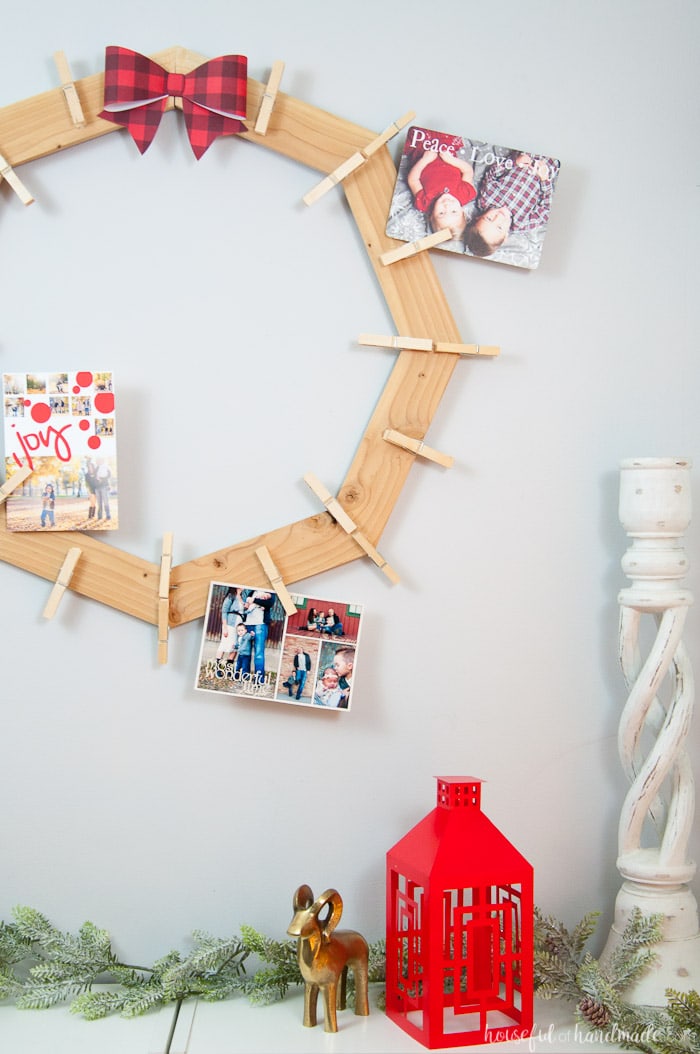 And now all the beautiful Christmas cards can become part of our Christmas decor. What better way to celebrate the holiday than with your family & friends smiling at you!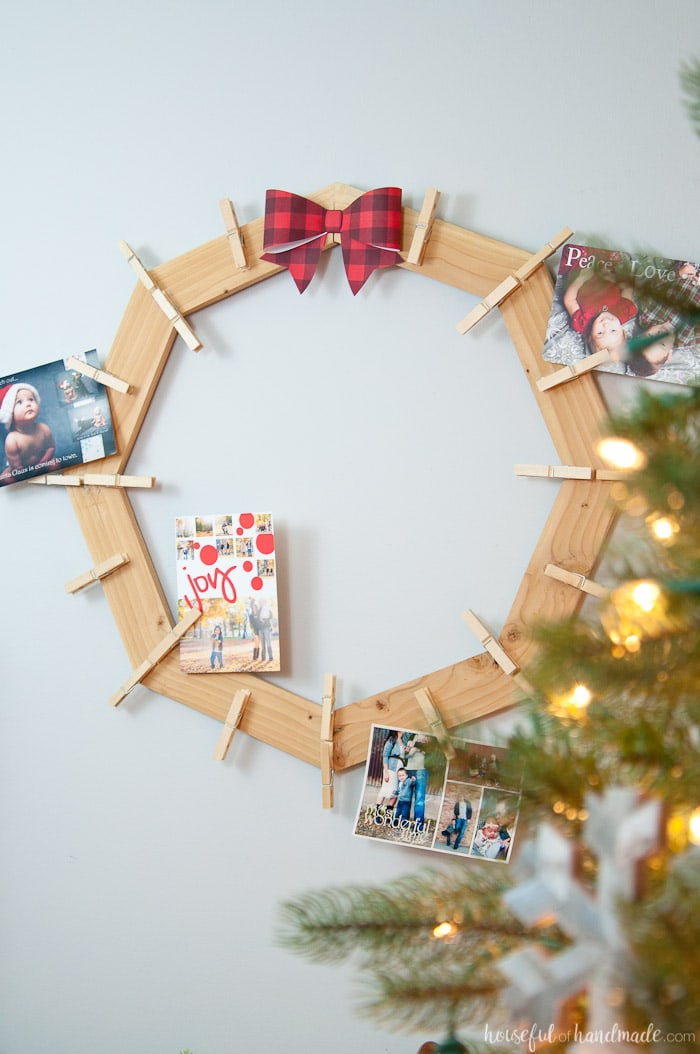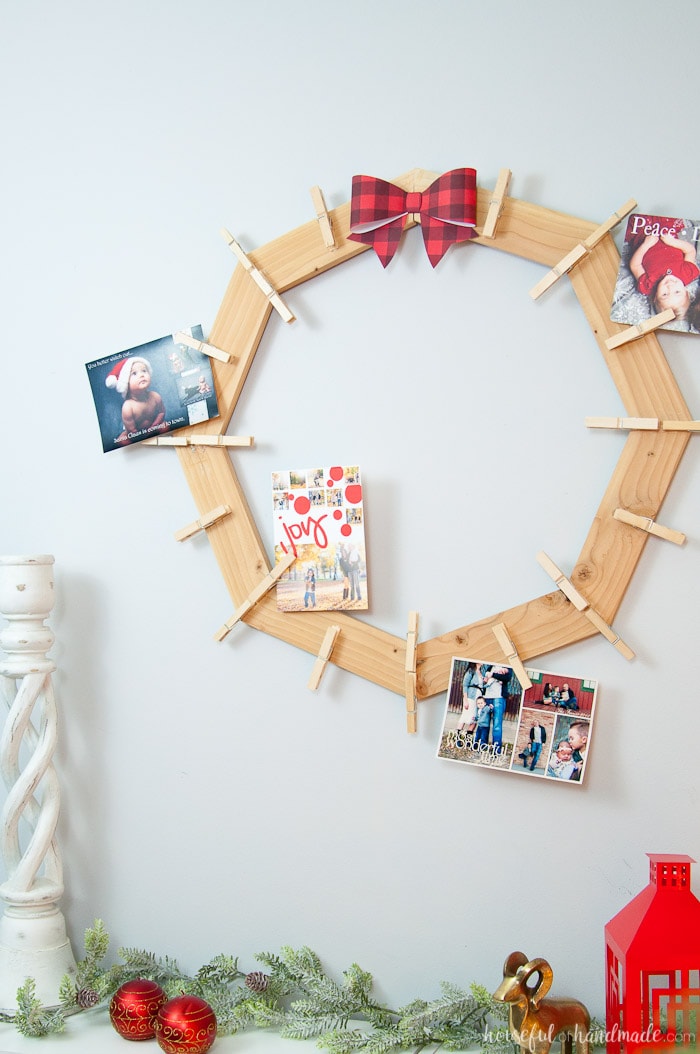 Have a great December!