This post contains some affiliate links for your convenience. Clicking these links will help support this blog so I can keep creating things to share with you, but you will never pay more by using an affiliate link. Click here to read my full disclosure policy.
How to Make Cookie Gift Boxes
Supplies:
Cookie box template

I am sharing the cut files for the cookie gift boxes in my subscriber library. Click here to subscribe to my weekly newsletter and gain access to all the freebies. If you already have your password, click here to download them.

Cardstock
Thin plastic sheets
Hot glue gun and glue sticks
Cookies (or treats) to fill your boxes with!
Cut out all the pieces from the cardstock. Use textured or patterned cardstock for the outer box and plain colored cardstock or even brown wrapping paper for the inside boxes. I love buying the 12″ x 12″ patterned cardstock books when they are on sale. The silver and white papers were a book I bought at Michael's for only $5 and there are 30 paper inside. For the shallower inside boxes, you can cut those out of 8 1/2″ x 11″ paper. All other pieces will need a 12″ x 12″ paper or resize them with these tips.
Fold the outside box together by creasing along all the dotted lines, then glueing the tabs at the sides to create a box.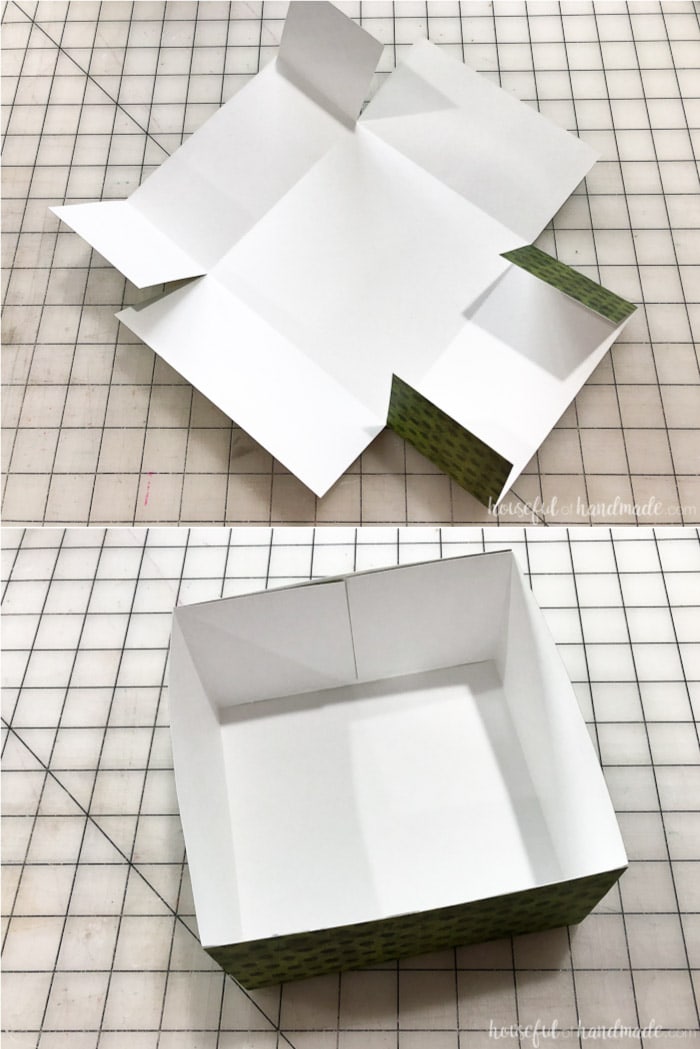 TIP: if your cutting mat is extra sticky, instead of pulling the paper off the mat which will make it curl up. Flip the mat over and pull the mat off the paper.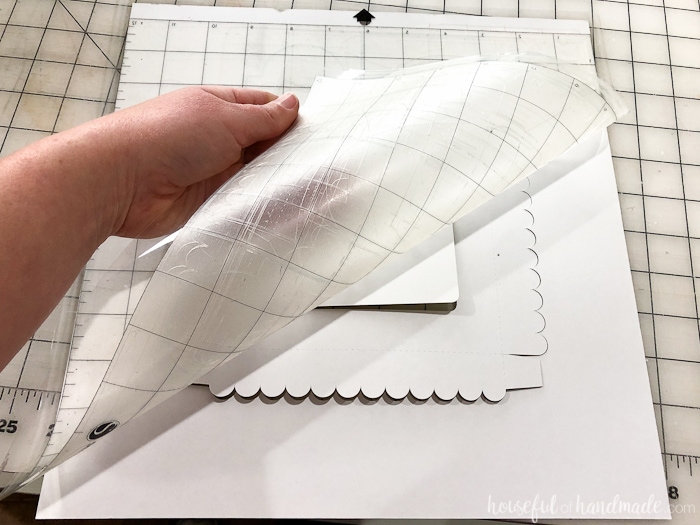 For the lid, crease along all the dotted lines then glue the thin plastic sheet to the back before glueing the tabs. I used leftover thin plastic sheets that I bought to make wall stencils for my home.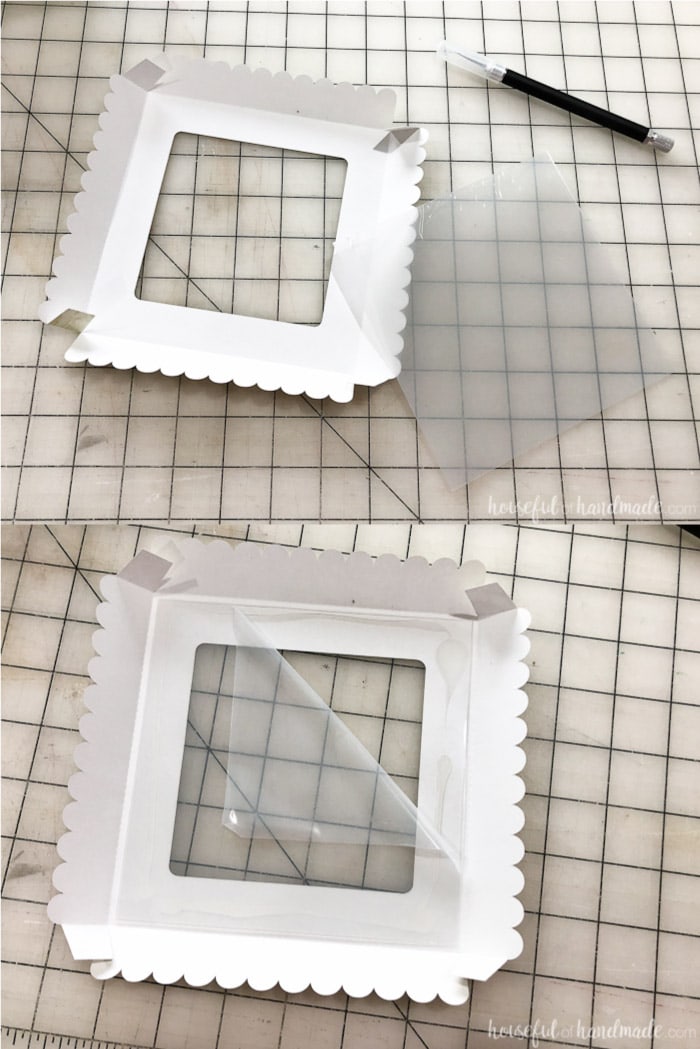 Fold along all the lines of the inner boxes, then slide together the latches on the ends to secure. Place them inside the outer box to create compartments for the cookies.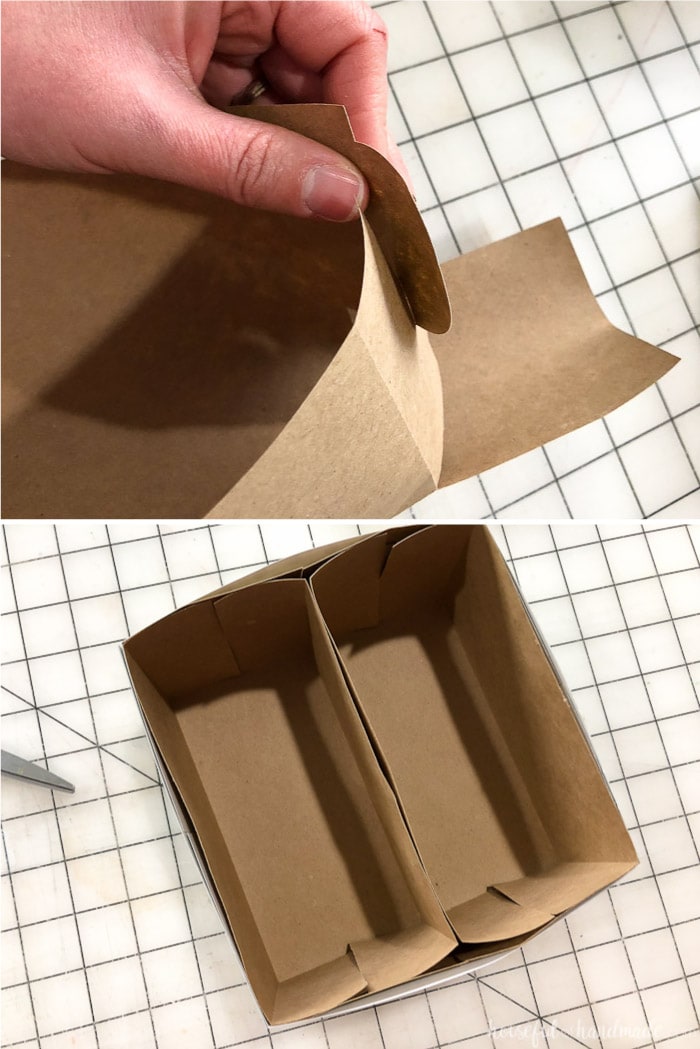 Now all that is left is to load up the cookie gift boxes with all your favorite holiday treats! If you want extra protection from kids carrying the boxes (so the lids don't fall off) you can secure them with a ribbon and bow. Then just watch everyone's face light up when they see all the delicious goodies.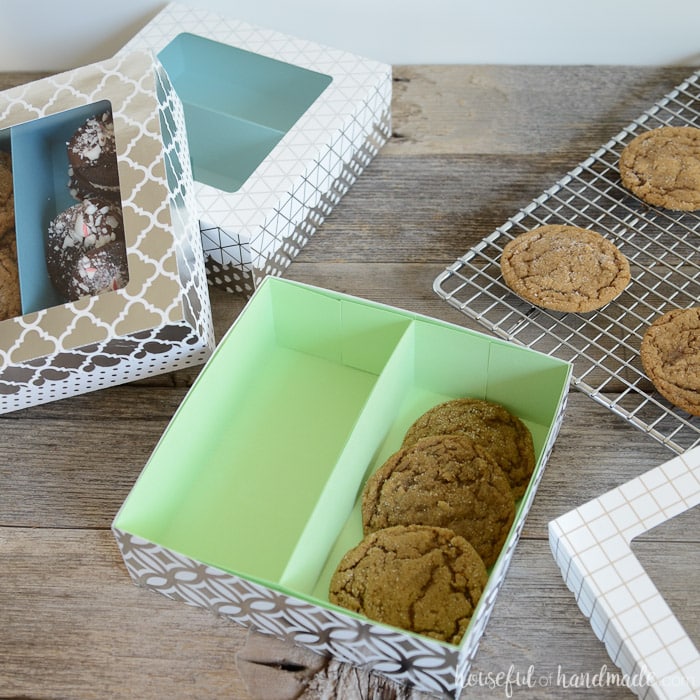 And for more cookie gifting ideas, check out this other fun printable cookie box.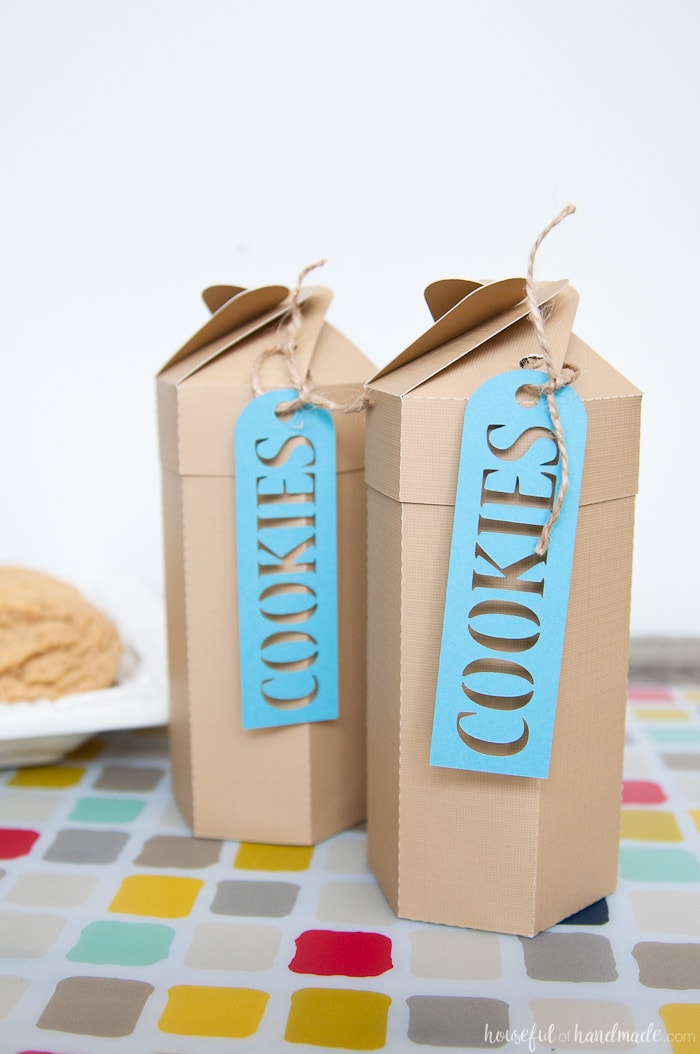 And have a wonderful Christmas!