This post contains some affiliate links for your convenience. Clicking these links will help support this blog so I can keep creating things to share with you, but you will never pay more by using an affiliate link. Click here to read my full disclosure policy.
How to Make a Wood Pumpkin Sign
Supplies:
Scrap of 1/2″ plywood
1×2 reclaimed wood

If you don't have access to reclaimed wood you can use 1×2 boards and paint, stain or even age them yourself with something like this.

White Paint
Pumpkin truck cut file

You can use any design you want, think of making beautiful wood signs for every season!

Vinyl

I love Oracle 651 for everything and this 651 starter pack has great colors for an even better price.

Wood glue
Nail gun and 1 1/4″ finishing nails
Cut your plywood to the desired size. I cut mine to 8 1/2″ x 15″. Sand the front of the plywood.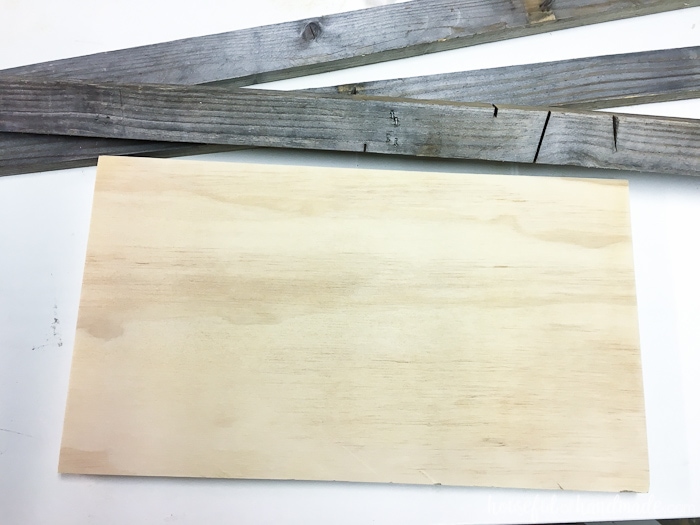 Paint the front of the plywood with a simple white wash. I mixed 50% water and 50% white paint to make a white wash.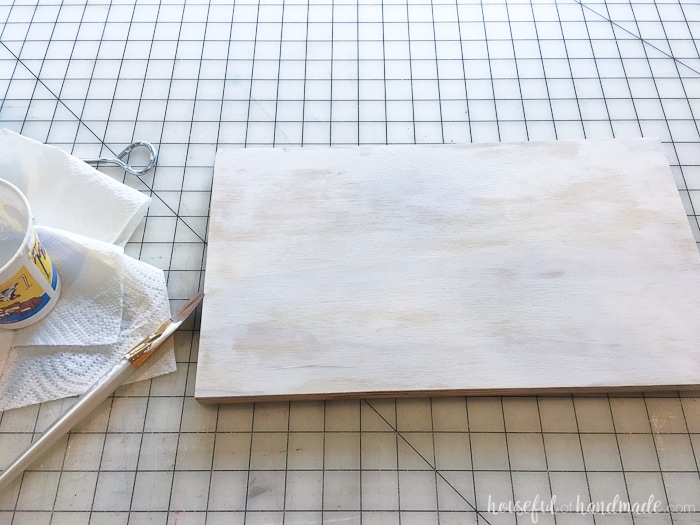 Once the paint is dry, it is time to add the design. Before you cut the design out of vinyl, check out my trick for making designs easier to layer I shared today over at Silhouette School Blog. Then cut out all the pieces in the colors you want.
Starting with the bottom piece, start layering your vinyl onto your sign with the transfer tape. Continue until all pieces are placed. TIP: you can reuse transfer tape. I use each piece 4-5 times until it starts loosing it's sticky from lint and dust.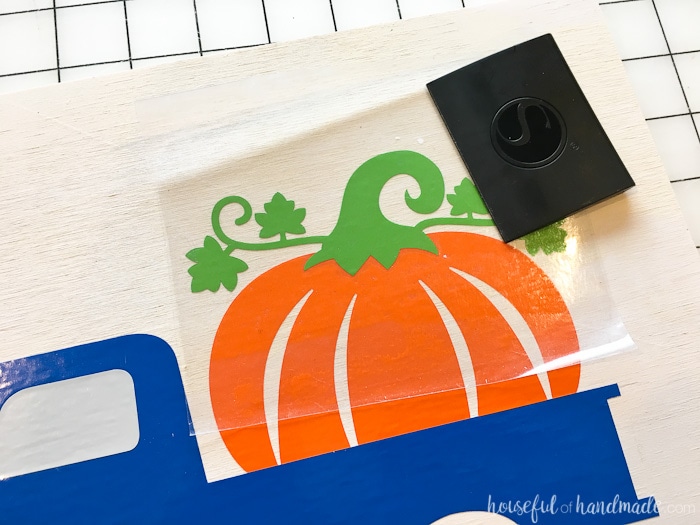 Cut two pieces of reclaimed wood the size of sides of your pumpkin sign.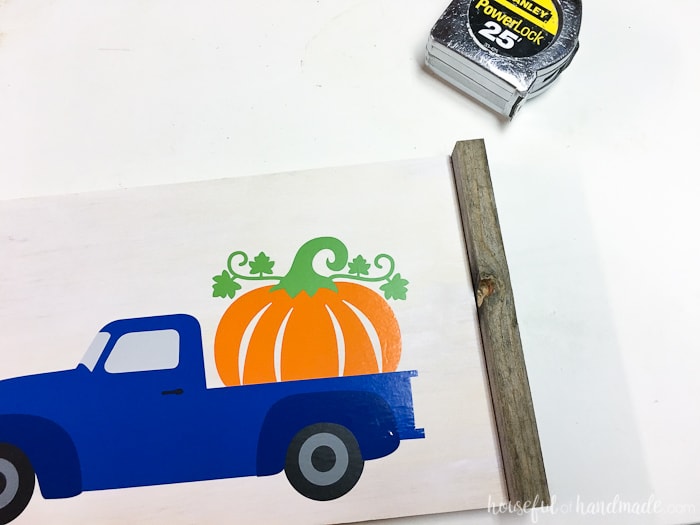 Place your sign onto 1/2″ spacers (aka, 1/2″ pieces of scrap wood). Add wood glue to the edge of the plywood, then line the reclaimed wood up against the sides. Clamp to hold in place while you secure it with 1 1/4″ finishing nails.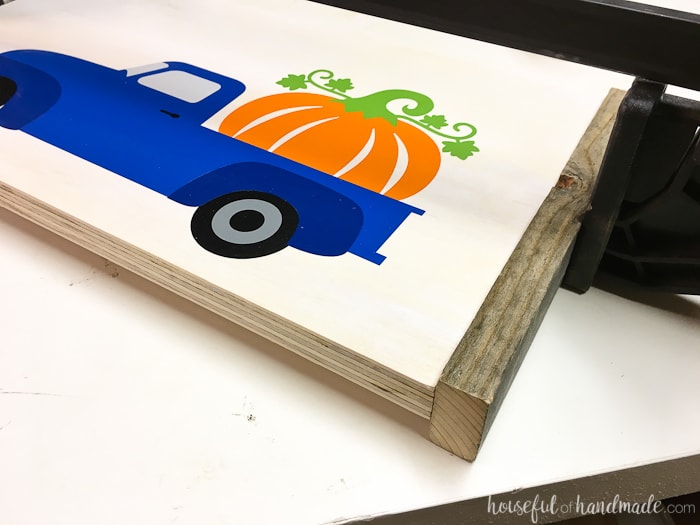 Measure the top and bottom of the sign + the outer wood frame and cut two pieces of wood that dimension. Attach them to the top and bottom of the wood sign with wood glue and finishing nails like you did on the sides.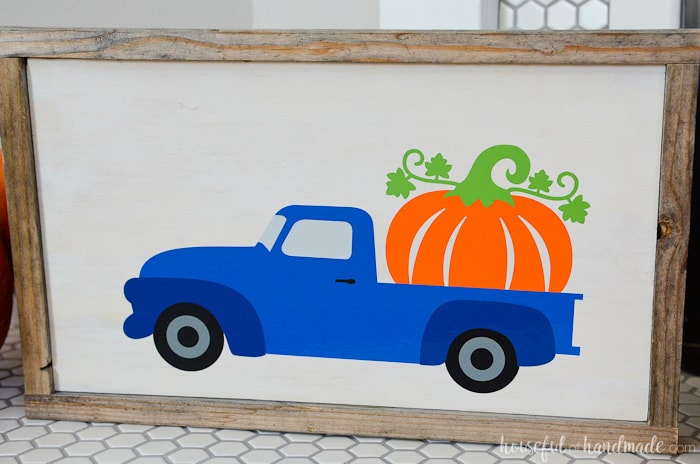 Now your adorable pumpkin sign is all done! I love that it easily stands on it's own. And my kids think it's the best fall sign ever.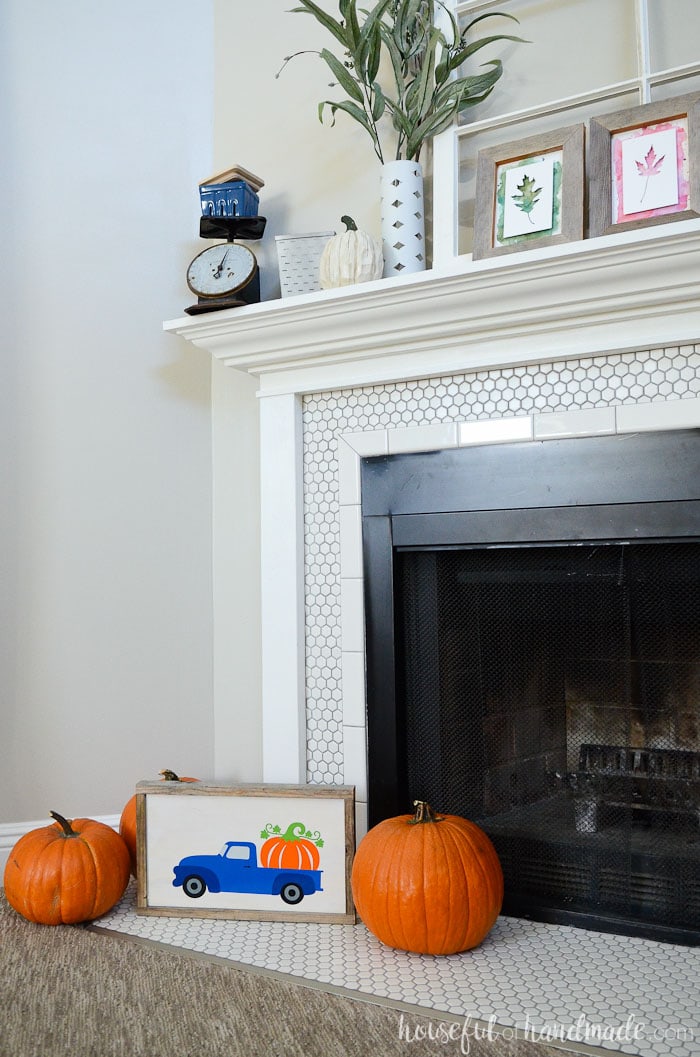 No cut file is safe from being turned into reclaimed wood signs now. I still have 1 1/2 garbage cans full of old raspberry fence to get through.