If you have been following along for a bit, you may have already seen this Faux Wooden Snowflake decor. I used it in my Christmas mantle and love it. But December was just so full, I wasn't able to share it. I figured since it's a snowflake decor it also works for my winter mantle. It's not totally for Christmas right? I plan to use it at the center of my winter mantle. So today I finally get to share this totally awesome faux wooden snowflake decor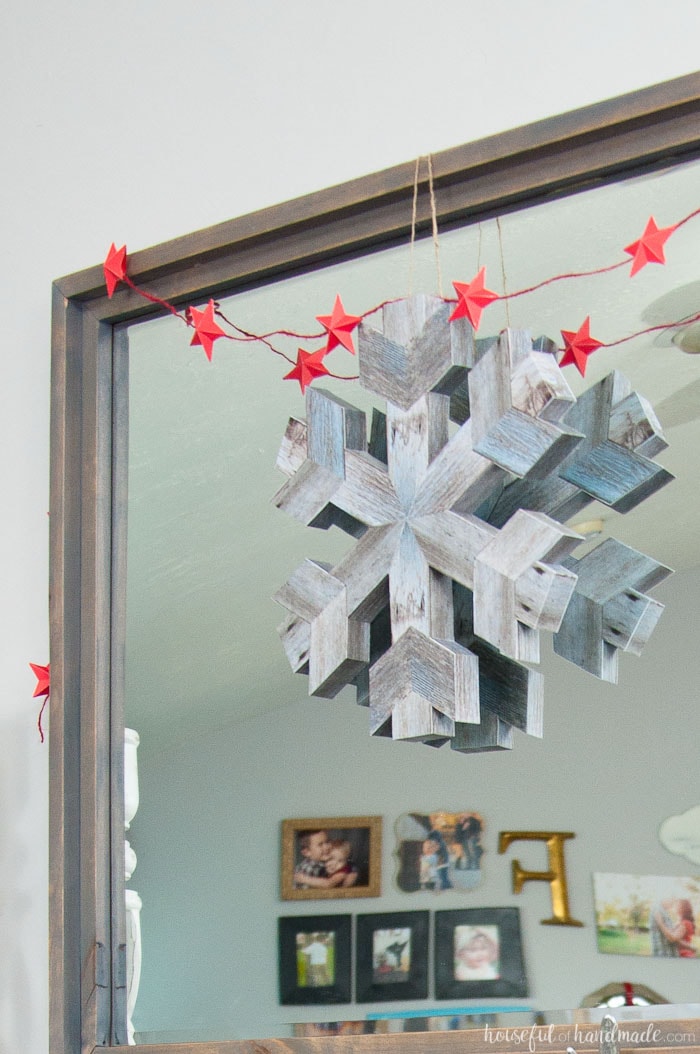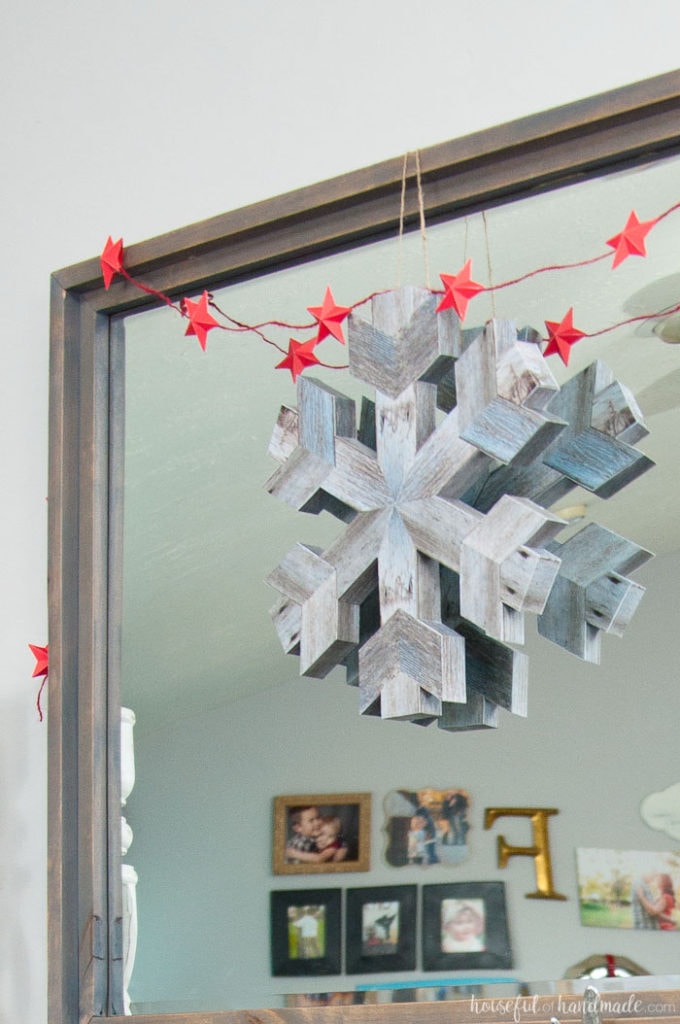 You may be asking "Why is it a faux wooden snowflake?". It looks just like it was made from wood… but it isn't. There were no power tools used in the making of this snowflake because it is made out of paper! I think I might actually be addicted to creating amazing things out of paper that you wouldn't expect. After making this Anthropologie mirror knock-off, I was ready to see what else I could do with paper and this faux wooden snowflake decor was born.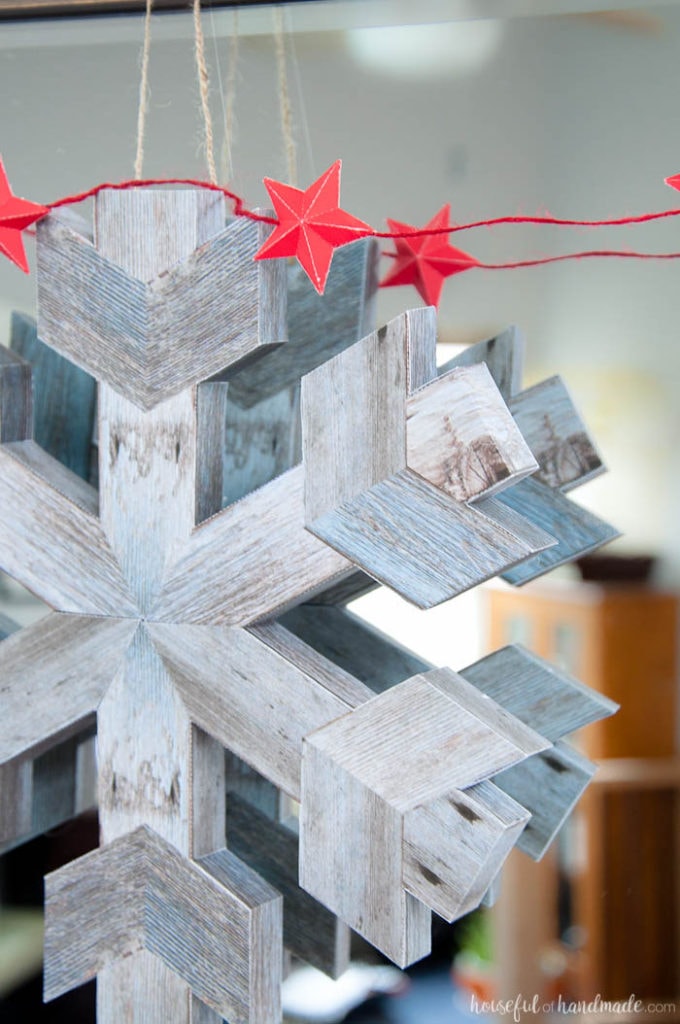 Before you think that this snowflake doesn't look as awesome as it does in the photos, I promise it does. My sister was visiting the other day and we were talking about the different finishes on the projects in my living room. She pointed to the snowflake and asked what I used to finish it. I pulled it off the mantle and threw it at her laughing, "This one is made out of paper" as she frantically tried to catch it before it hit her in the head. Sitting in the room with me she had no clue the snowflake wasn't made out of wood!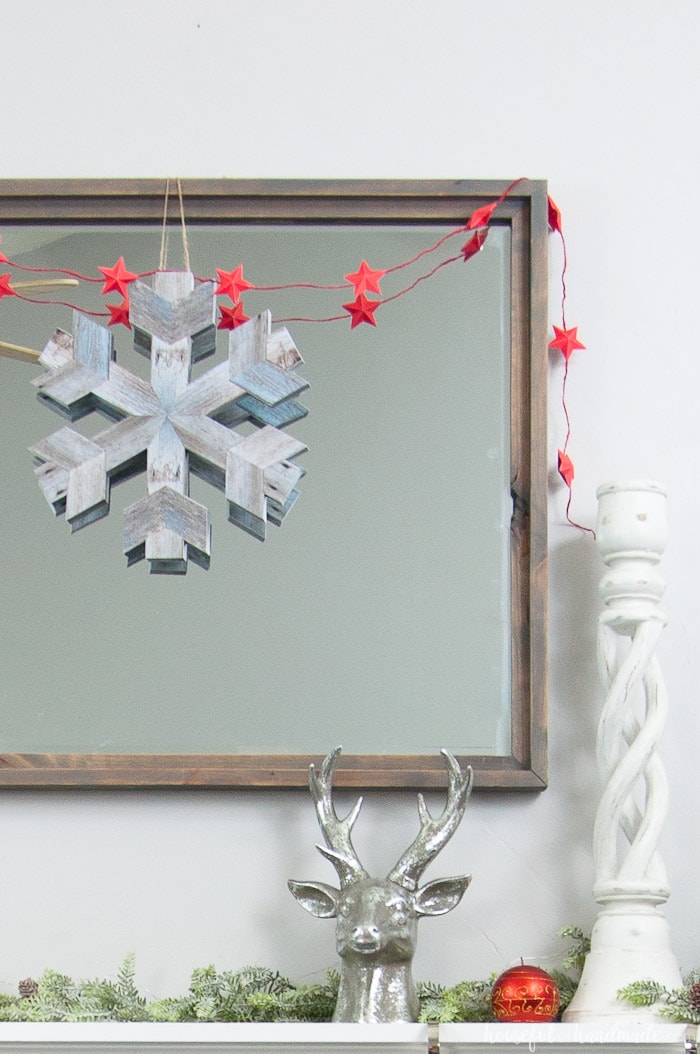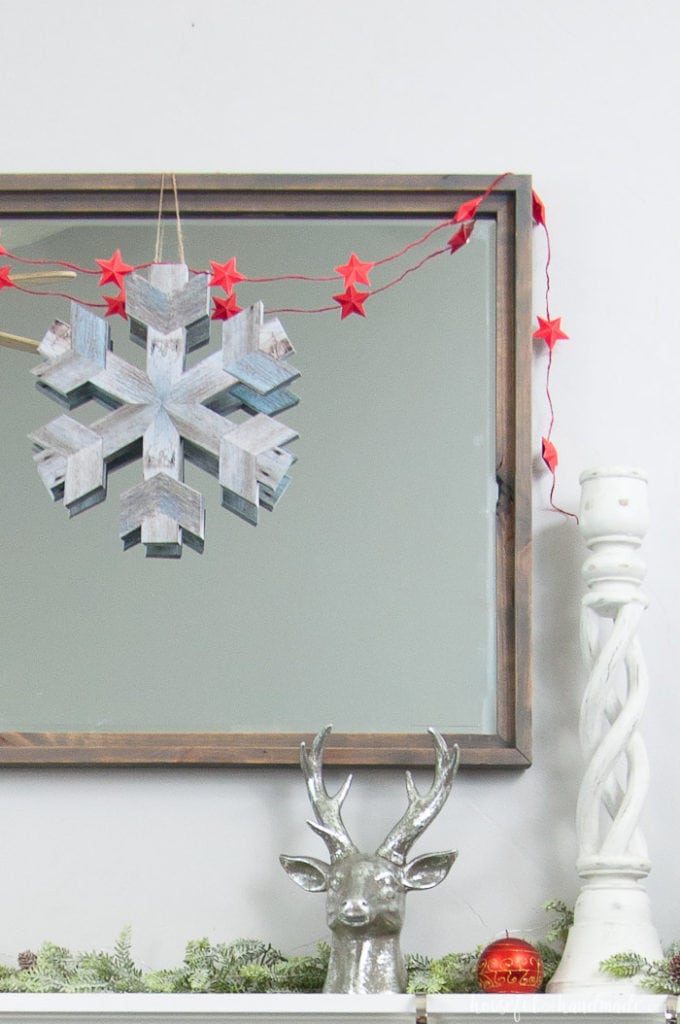 The secret to the rustic wood finish is the design that is printed on the template. So it is even easier to make. You will need to have access to a printer, but then you can make loads and loads of faux wooden snowflakes.
I did use my Silhouette cutting machine to quickly cut out the design, but it isn't necessary. I love my Silhouette for making quick work of cutting out my paper crafts and so much more. If you don't have a cutting machine yet, I also include a PDF of the design so you can print and cut the old-fashion way.