June means a lot of things for me. But the most important thing is SUMMER!!!!! I love summer so much. I love lazy days and swimming pools. I love riding bikes and picnics. June is when the farmers markets start in Utah and the summer crops are ready to harvest. How can you not love everything about June.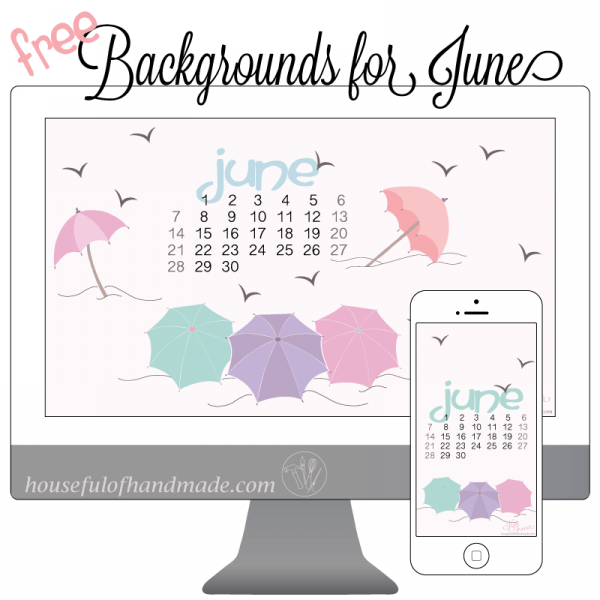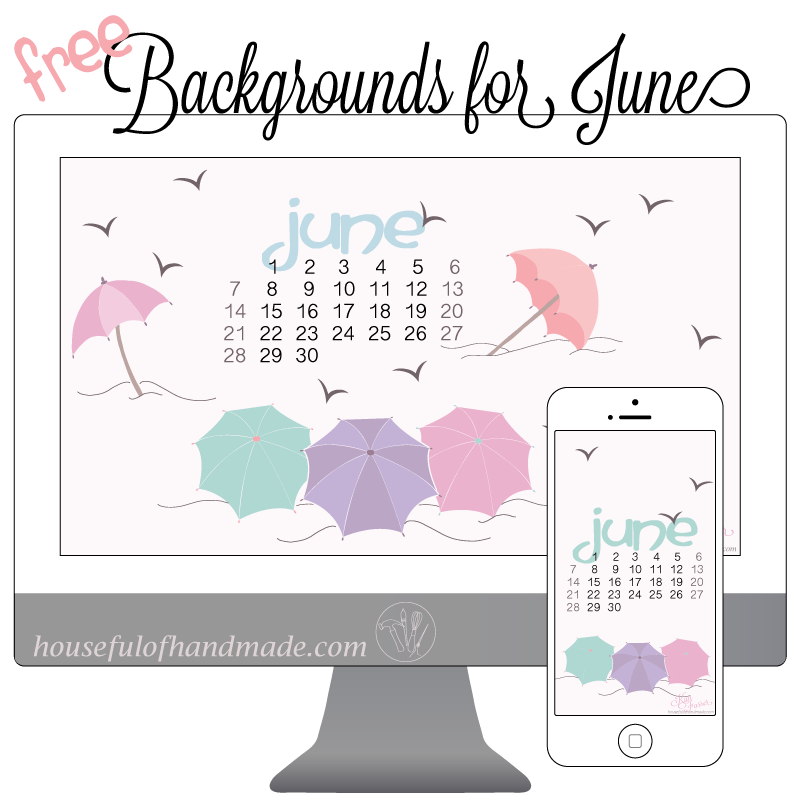 I've been working on a new line of surface patterns inspired by the vintage sea shore. This includes umbrellas, dressing huts, and a boardwalk. I have been waiting for a warm month to use my sea shore patterns for the free backgrounds. So here they are to welcome in summer!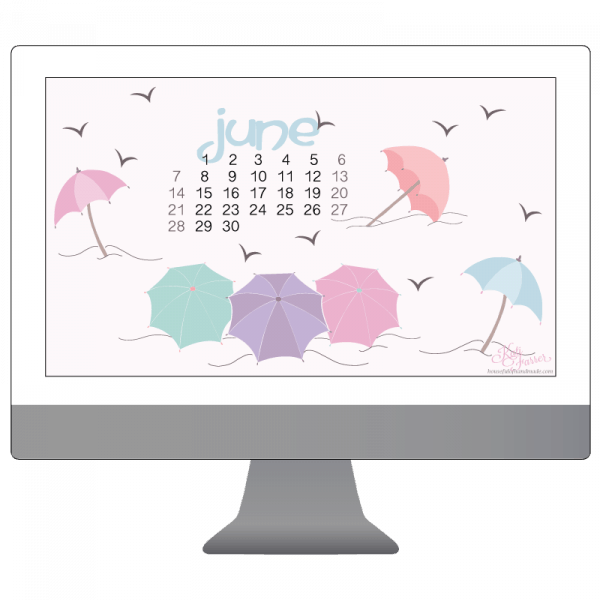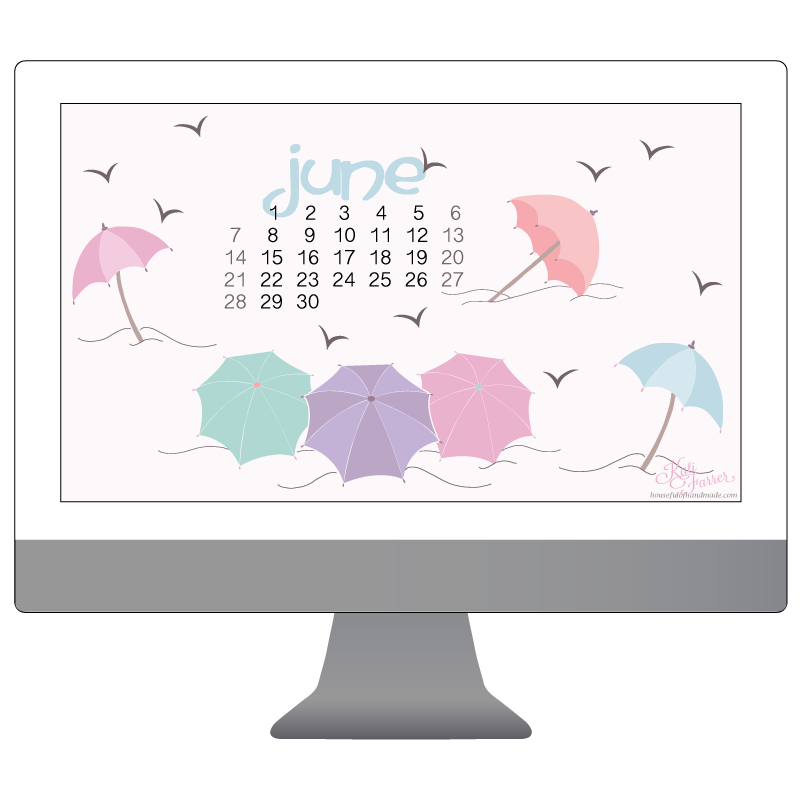 Doesn't it just make you want to put on your suit and head to the beach. Any beach will do, just as long as you have a good book and a friends.
And if you are land-locked like me, at least you can have a little beach on your computer and phone!
I hope you enjoy the free backgrounds and summer!