June is almost over! I cannot believe how fast this summer is flying by. We have been so busy with swim lessons, family reunions, farmer's markets, and all things summer. Busy is good, but I am hot and tired. The crazy June heat is relentless here in Utah and I'm ready for some summer storms!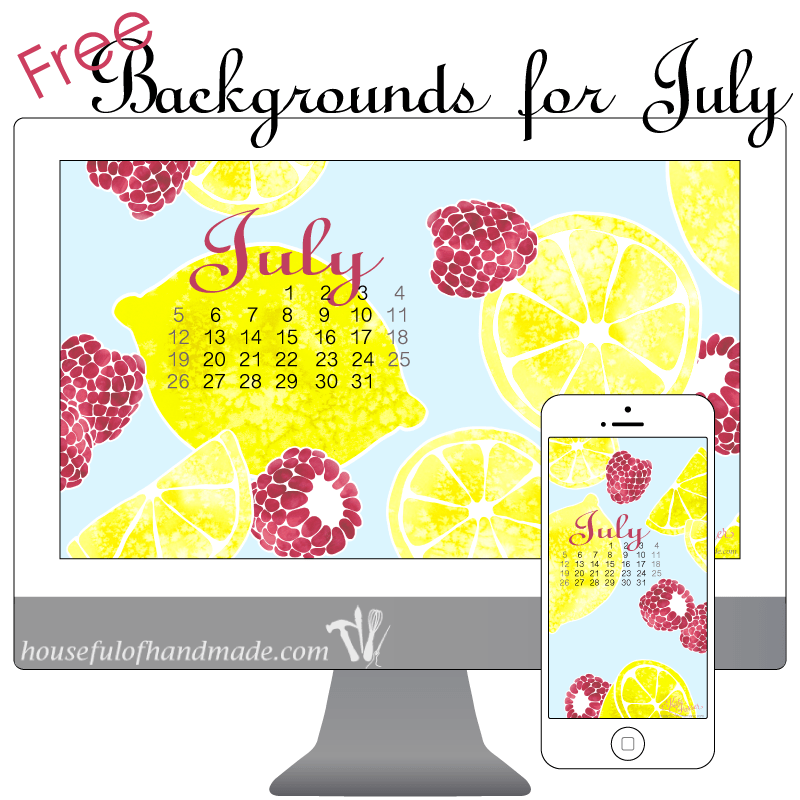 When I was working on digital backgrounds for July, I originally started designing something patriotic, but the classic stars and stripes were not speaking to me. I started working on a digital pattern for a Spoonflower contest themed Lemonade and came up with these watercolored lemons and raspberries.
I fell in love with them and what better way to manage the summer heat then with lemonade, or raspberry lemonade as I titled my pattern. I am dying to order some fabric with my design on it and make a sun dress. What do you think? Lemonade sundress for the dog days of summer!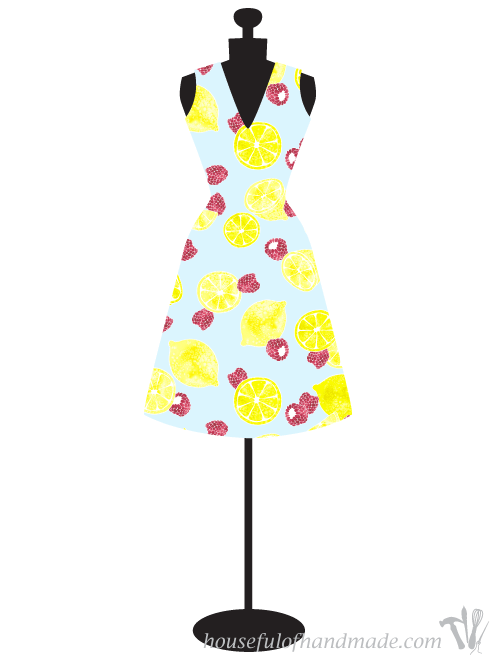 I know when I get excited about a new surface pattern I make, I go a little crazy and want to cover everything I own in my new design. But I'm like a proud momma, I want to show off my little baby 🙂 . What better way to show something off than to have it on my iPhone background? Now I have it in my pocket and can whip it out to show off whenever the mood strikes!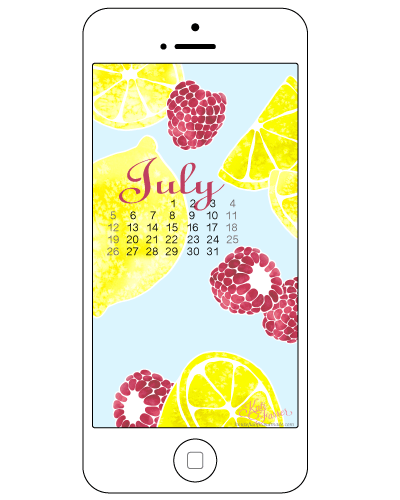 And I love to have a simple calendar on my computer screen for quick referrals. It helps me keep my head straight and I need all the help I can get there!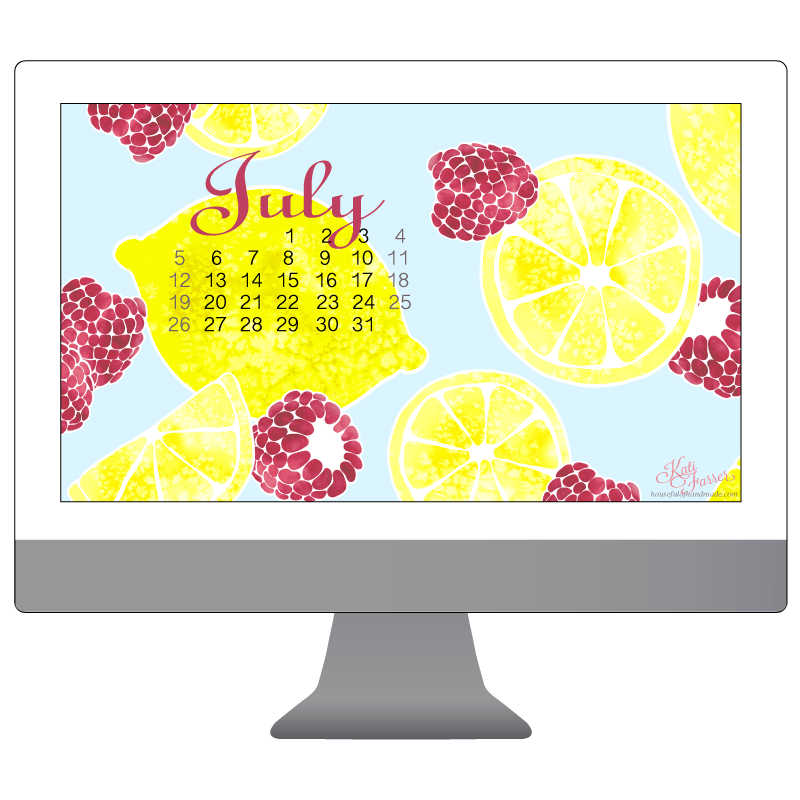 If you want to add a little lemonade to your computer or smartphone, go ahead and click on the links below to download your free backgrounds.