Beautiful Easter egg shaped boxes are the perfect alternative to plastic Easter eggs.
Are you ready to start filling up your easter baskets? It is one of my favorite times of year. The hope of spring right around the corner… and Easter candy is by far the best candy out there!
One of the things I hate though, is those cheap plastic eggs! They never stay closed! And the kids always end up breaking them.
Last year I stepped on a piece of broken plastic egg hiding in the carpet. Ouch! Cut my foot good.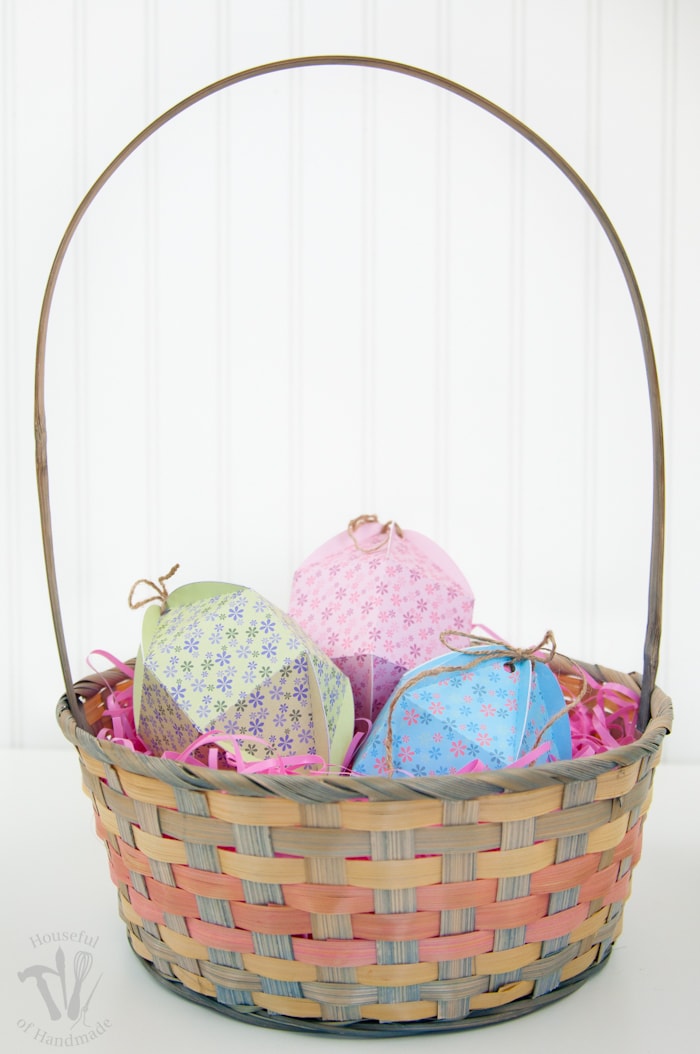 So this year I am not using any plastic eggs. Better for the environment and better for me! I made some jumbo zipper eggs that hold large Easter surprises, but for smaller items we have the perfect solution!
We will be filling our baskets with these pretty egg shaped boxes. Aren't they so much better???
The egg shaped boxes are easy to make out of paper. I used my Silhouette Cameo to make cutting and folding super easy, but you don't have to use one. You can easily cut them out with a simple pair of scissors.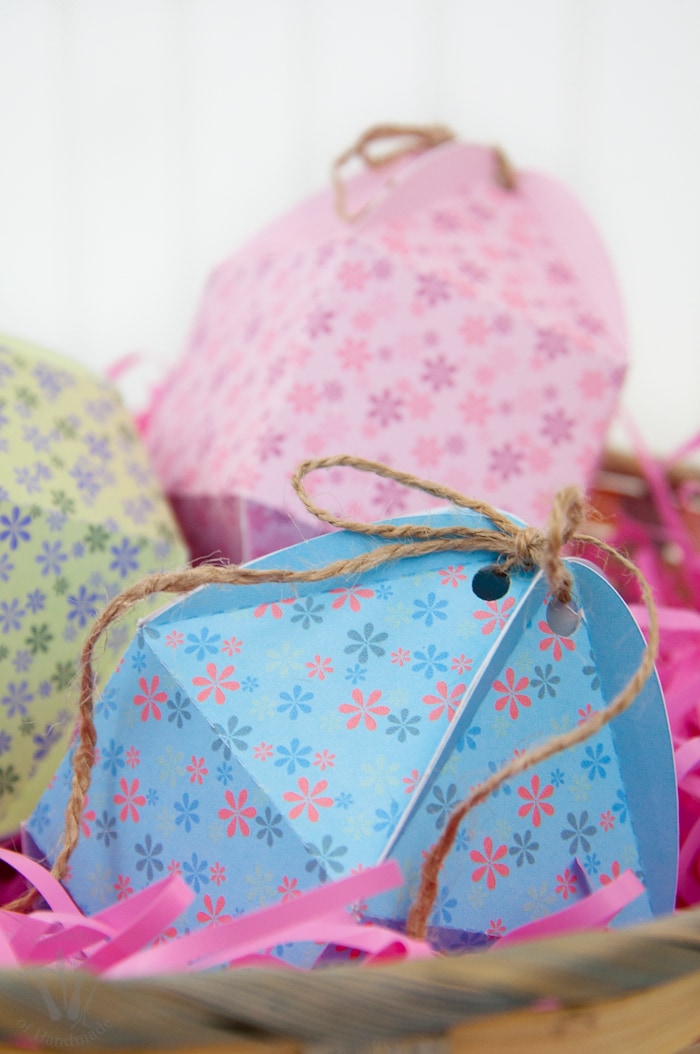 These Easter egg boxes are also a bit bigger than those plastic eggs. Which is great for filling with all your favorite treats. A bigger box of Cadbury Mini Eggs is fine by me!
Or they are perfect for small toys too! But the best part, you can even make them bigger if needed for larger items.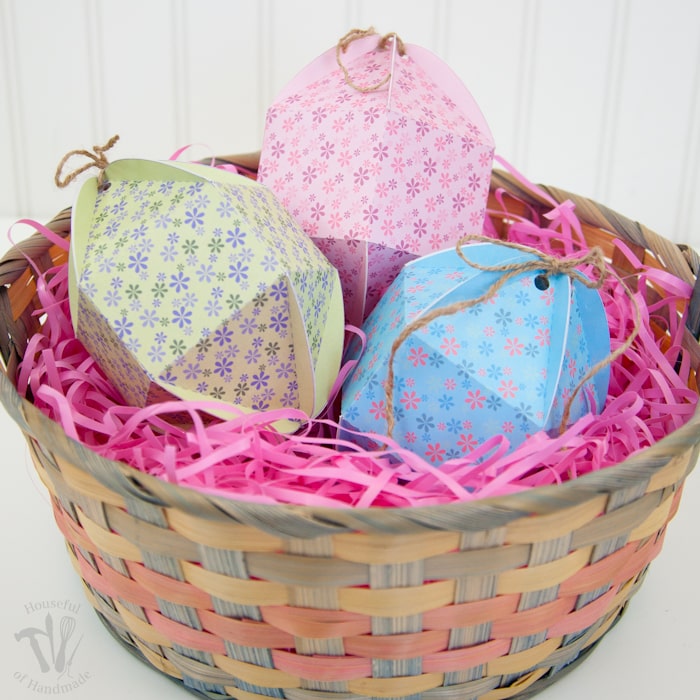 And to finish off your Easter decorations, why not print out the cute Easter bunny art print or check out these flower seed packet art prints.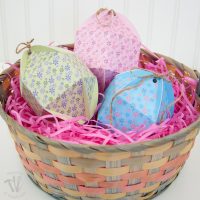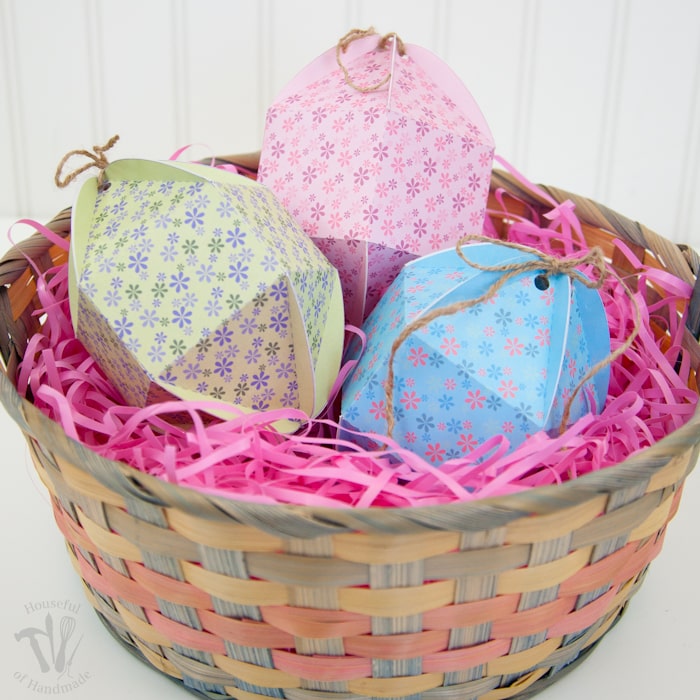 How to Make Egg Shaped Boxes
Prep Time: 5 minutes

Active Time: 5 minutes

Total Time: 10 minutes

What's Easter without candy filled eggs? These colorful printable egg shaped boxes are perfect for filling your Easter basket with the best treats or toys.

Happy Easter!