I have been eager to get my fall decor out and on the mantel. I know it's still 90+ degrees out, but school is starting soon so that means it's almost fall! And my fall decor is not all pumpkins and leaves, that is my Thanksgiving decor. I have some great early fall decor that includes a farmer's market sign, squirrels, acorns and apples.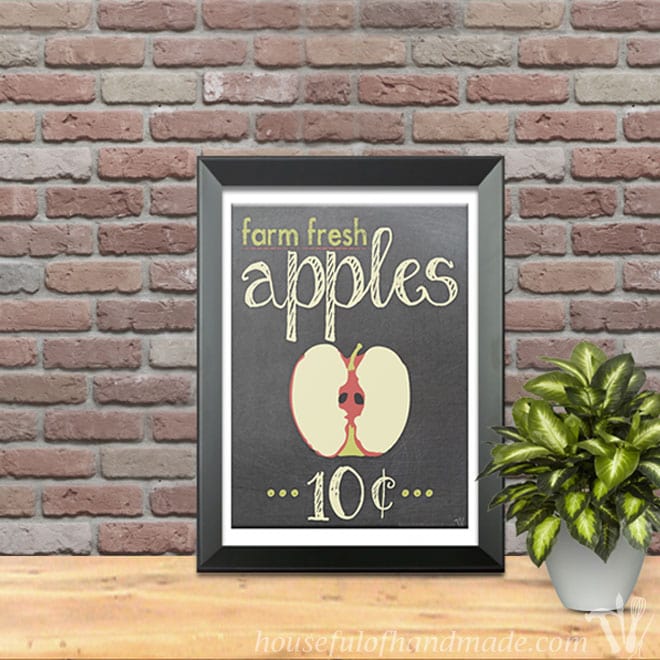 I love my early fall decor, it makes me think happy thoughts of cooler nights and pumpkin lattes :). So when I went to pull out my decor from my storage lofts I built in my garage to hold all my seasonal decor. I stepped up on the ladder to find the box and noticed how delightful it smelled. It smelled of fall, pumpkins and cinnamon. And then I noticed that the entire cardboard box holding my fall decor was covered in wax! YIKES!
Today I learned that my garage storage is not the best place to store my seasonal candles. Yeah, they were completely melted and absorbed into the box. Luckily I didn't have too much in the box that could be ruined (besides the candles). But I did have a sign that I painted last year that is now the perfect fire starter!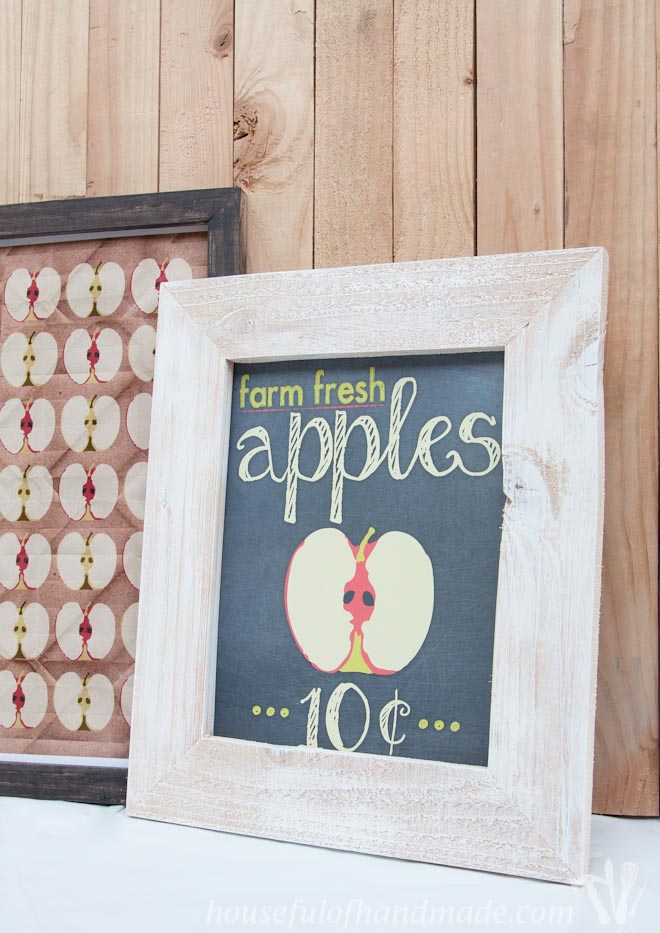 So I made a new fall apple sign for my mantel to match my early fall decor. And of course I am sharing it here for you as a free printable. Now I don't have it printed and all my decor beautifully set up on the mantel for pictures. We are still in the process of healing a little one and I don't have a lot of free time, and unfortunately the free time I do have is being spent showering and cooking! Hopefully next week I can work on my project list. But you can definitely still enjoy a free printable for the beginnings of fall.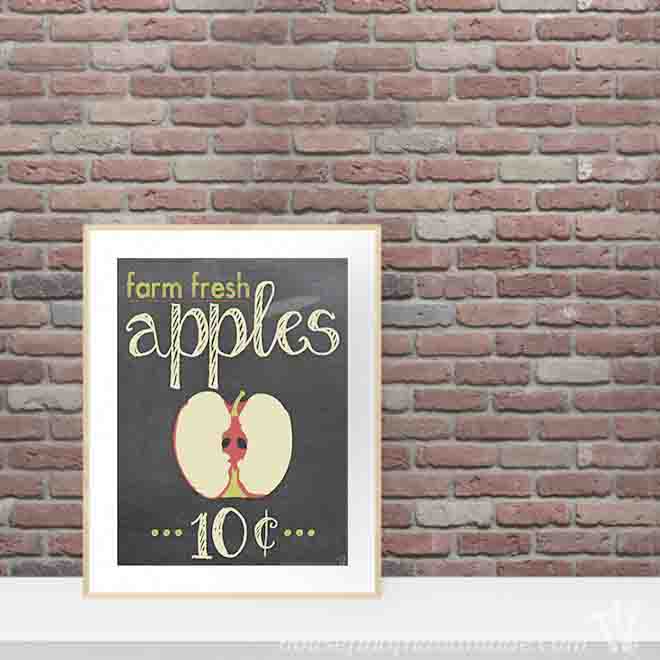 I am sharing the printable fall apple sign in my subscriber library. Click here to subscribe to my newsletter and gain access to all the freebies. If you already have your password, click here to download them.
Are you ready for all things fall too. If so, enjoy 🙂