Happy Monday! I had such a crazy weekend, and it ended with a trip to the store to buy lots of supplies for my daughters upcoming birthday party. The stores are full of Halloween right now, and that includes the Halloween candy. One of the candies that I just can't pass up, is candy corn. I know some of you are saying "YUCK!" but for some reason I just love it. So when the candy corn is front and center at the store, I impulse buy it!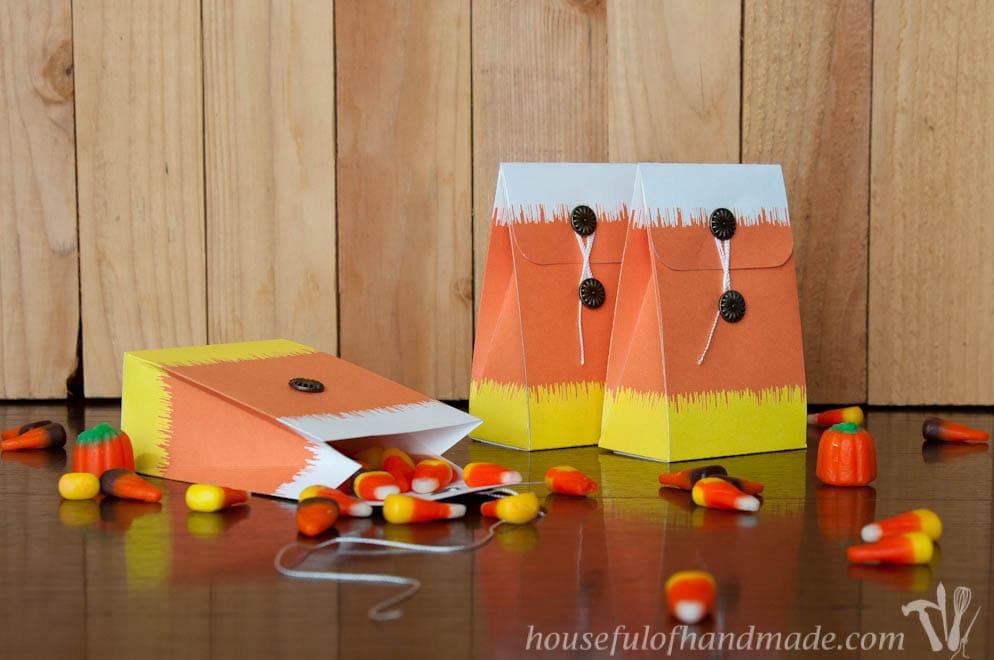 Even if you don't like the taste of candy corn, you cannot deny that it is a icon look for fall and Halloween. So I used the idea of the candy corn, and my favorite textile of the moment, Ikat, and made a fun little candy corn treat bag that you can fill with whatever kind of treat you like (no candy corn necessary). These treat bags are held together with a string wrapped around a couple cute brads for a traditional look mixed with the more trendy Ikat design.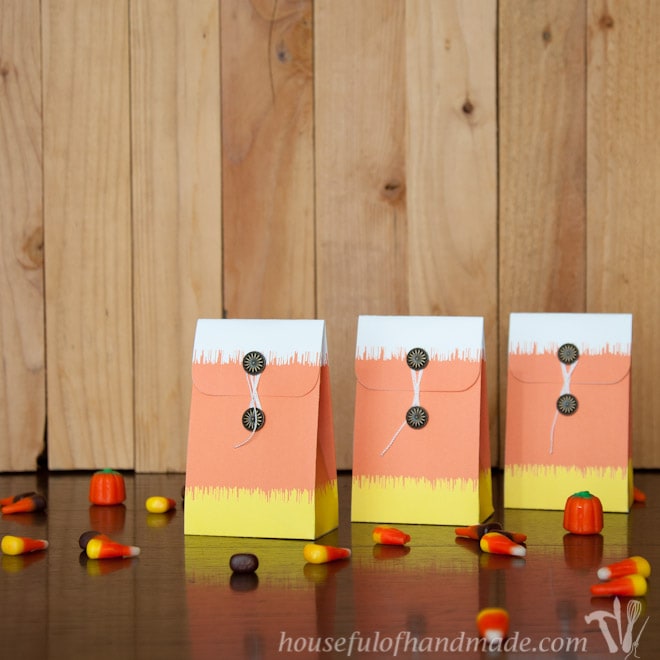 I just love how they look, and they are even more fun filled with lots of candy corn!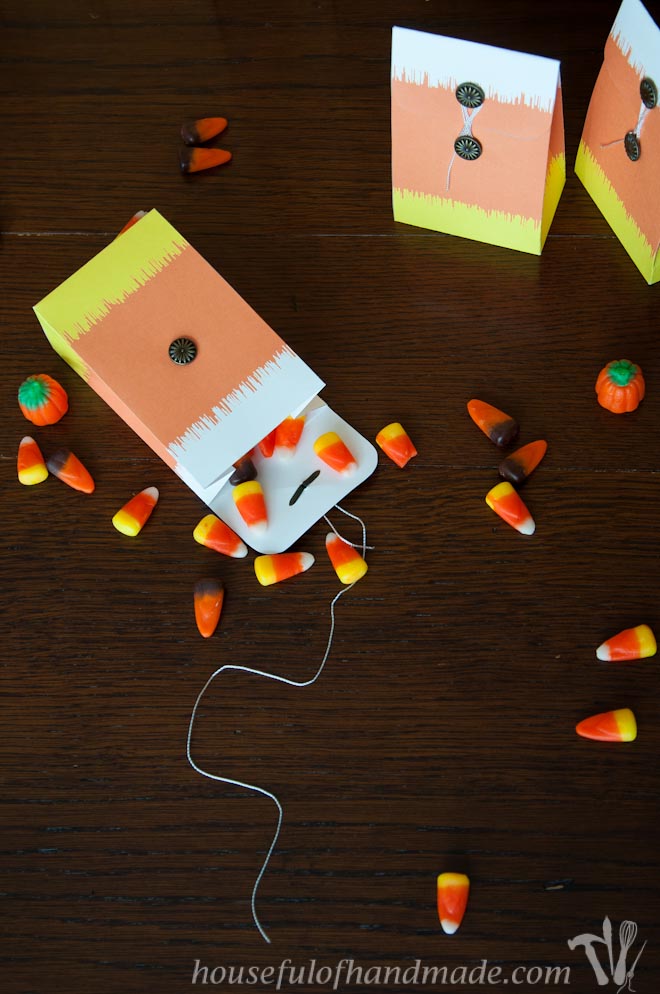 These are super easy to put together. Just print out the file, I used a basic white cardstock. Then cut on the solid gray lines.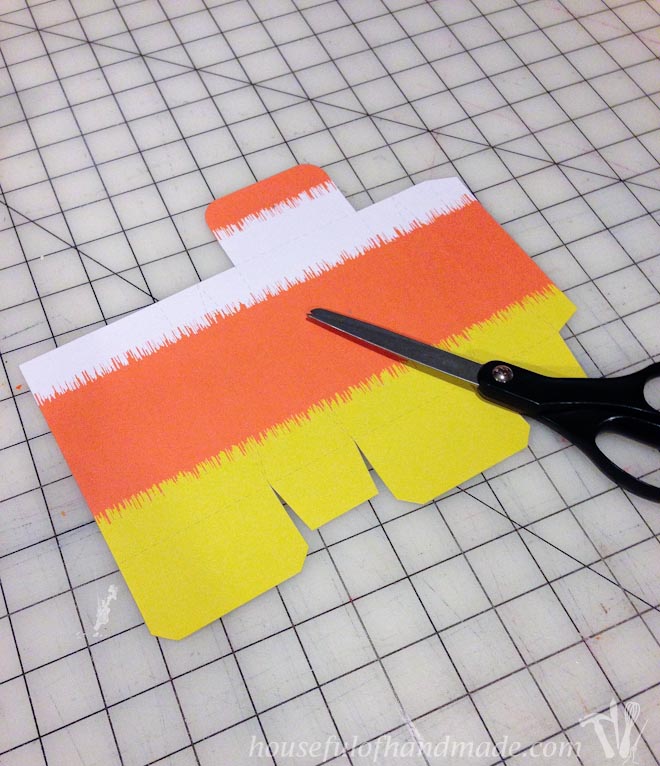 Next fold on the dotted lines. To make my folding easier, I creased them. I don't have a fancy paper cutter with the scoring tool… yet! So I improvised and used the tip of a nail file and a quilting ruler. It worked beautifully and didn't take long at all to score all the lines.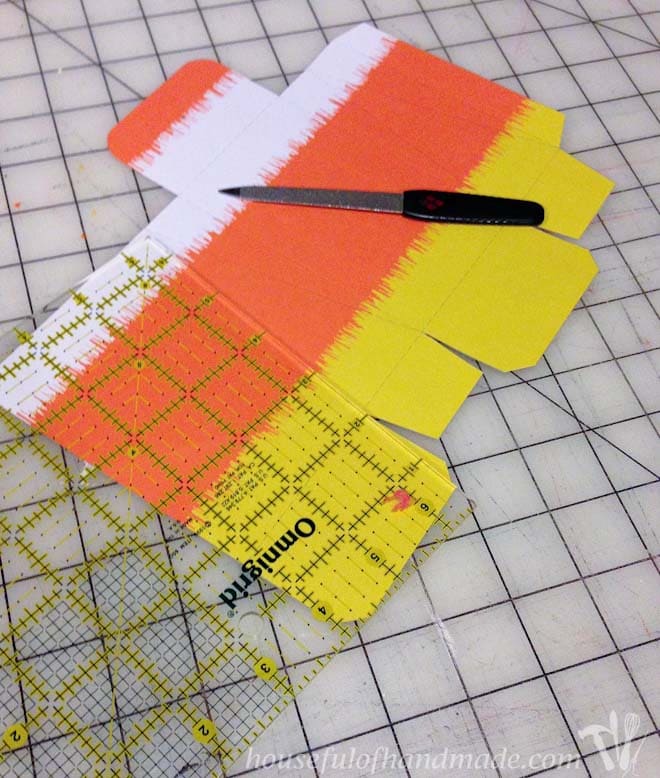 Next fold the lines. Make sure you fold all the fold line completely before assembling so they have a really crisp fold to them. Then you can glue the side tab and bottom tabs closed. I used a basic school glue stick for this and it held up perfectly.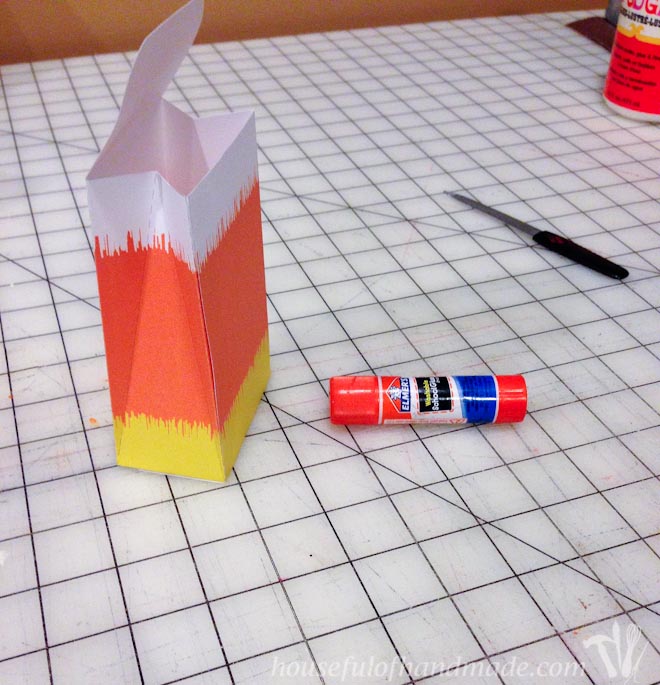 Insert your brads into the gray Xs and fill them up with your favorite treat.
When you are ready to close them up, cut a piece of string about 10-12 inches long and wrap it figure 8 style around the brads.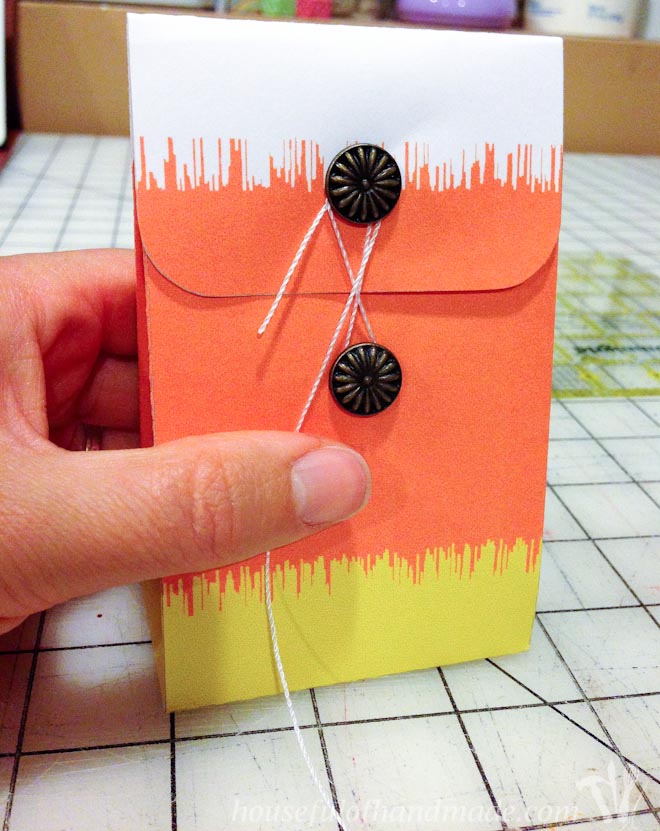 These would be perfect to use for place settings at your fall or Halloween table, you can write the name of the guest on the front of the treat bag and fill it with assorted nuts for an appetizer, or dinner mints for the end of the meal.
The full size boxes are pretty big, they are approximately 3″ x 4 1/2″ x 1 3/4″ deep and can hold about 1/2 cup of treats. So I also made a mini version with 2 to a pages so you can make little treat bags that would be more appropriate for smaller children, Halloween parties, or class treats. And on the mini version, you can secure the bag closed with a strip of Halloween washi tape or a sticker instead of the brads and string.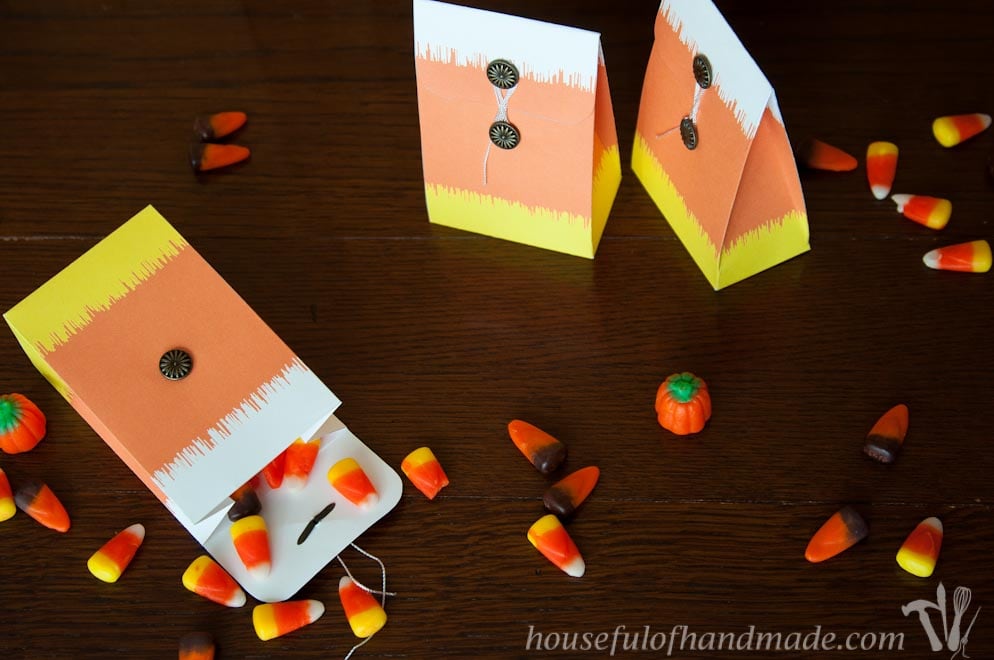 If you want to download the free printable candy corn treat bag, click here for the full size or here for the mini version.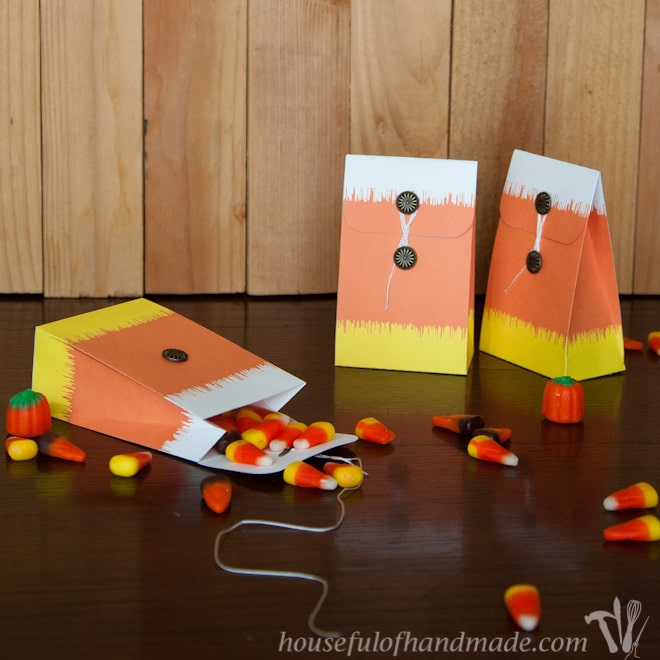 So are you a candy corn lover or hater?