OMG! Mother's Day is this weekend! Are you ready? I've been so busy these last couple weeks with planning Teacher Appreciation Week, a little boy's birthday party, and a camping trip, that I may be less than prepared.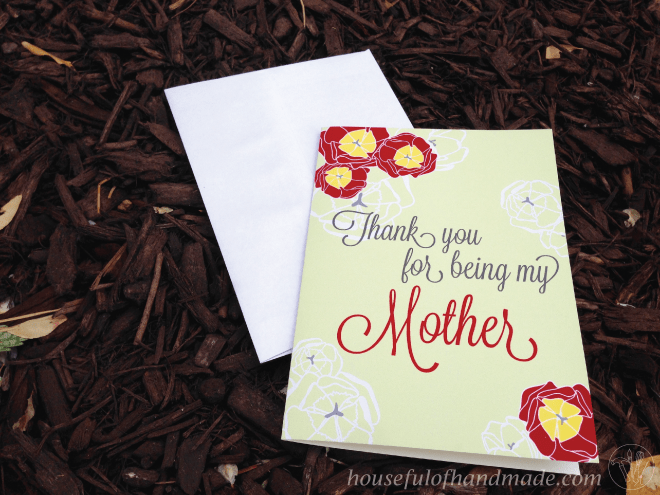 I hate to admit it, but I do seem to work well under pressure. I am a procrastinator, but I am able to accomplish amazing things at the last minute so no one realizes I am so great at putting things off. Okay, now that you know my dirty little secret, I am going to share a little present with you in case you are also a procrastinator.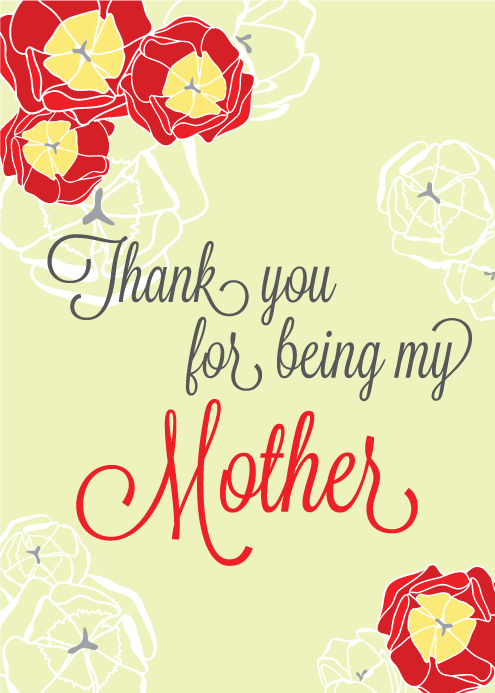 I created this 5×7 folded card so that it fits in an A7 envelope. It's super easy, just print it out on some good quality cardstock, trim the card to size, fold it in half (you can score it first, but I didn't, I just fold and then press the crease with the back of my finger nail), and add your own message inside. You can even do it the night before Mother's Day. No one will ever know!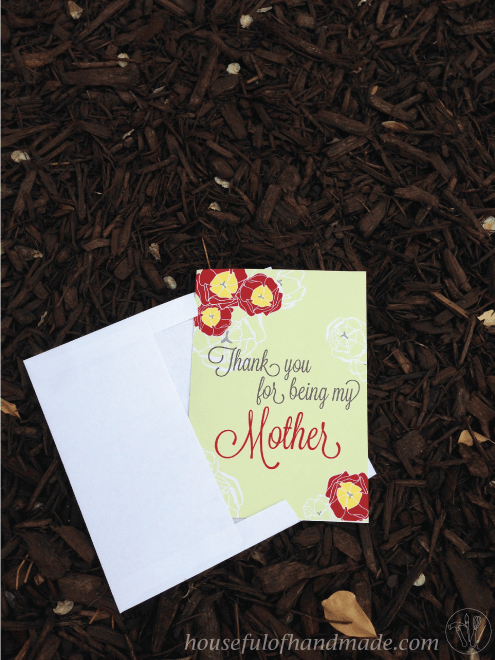 Add a bouquet of beautiful flowers and you might just end up looking like the best child out there! Or if you mother likes to garden, give her the card along side a flower or tomato plant.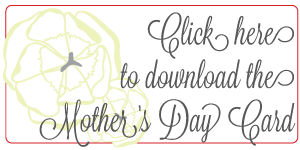 I hope you have a beautiful Mother's Day this year, I know I am looking forward to a quiet day with the family. All the craziness will be over by then! What are your hopes for Mother's Day?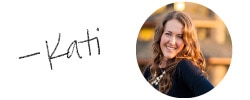 ** All designs, images and tutorials on Houseful of Handmade are protected by copyright. I am sharing them for your personal use, you may not reproduce, distribute or sell them in any way. Please feel free to share them with others, however to do so, direct them to my website to access the files. Thanks! **