This week we are taking it easy and spending the whole week at my parents house in the country! A week of fun and relaxing is always a great way to start the New Year, but it's even better surrounded by family. To prepare for our family friendly New Year Party, I designed these free printable New Year party headbands for the kids to color and make.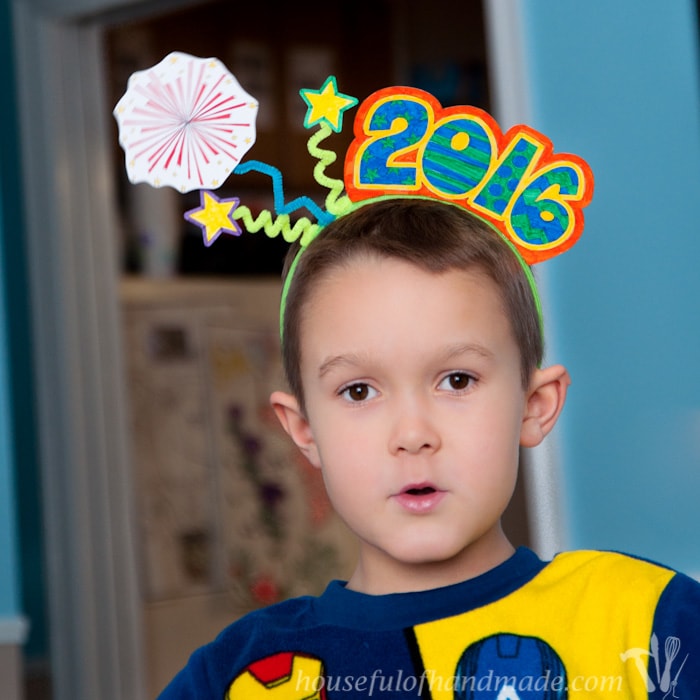 I wasn't planning on making a craft for the New Year. I was planning on taking it easy this week and spending the time with the family. But Sunday afternoon (as I was getting everything ready to come down for a whole week), I got a call from my mom and sister. I am now responsible for an activity for the New Year party to help keep the kids entertained. No big deal, except it is 4PM Sunday afternoon and I am planning on getting on the road first thing Monday morning. Since my parents live in a VERY small town, I needed to rely on the most basic craft supplies out there to create a craft. Luckily there is a small Walmart and Dollar Tree in the town 20 miles away so all is not lost.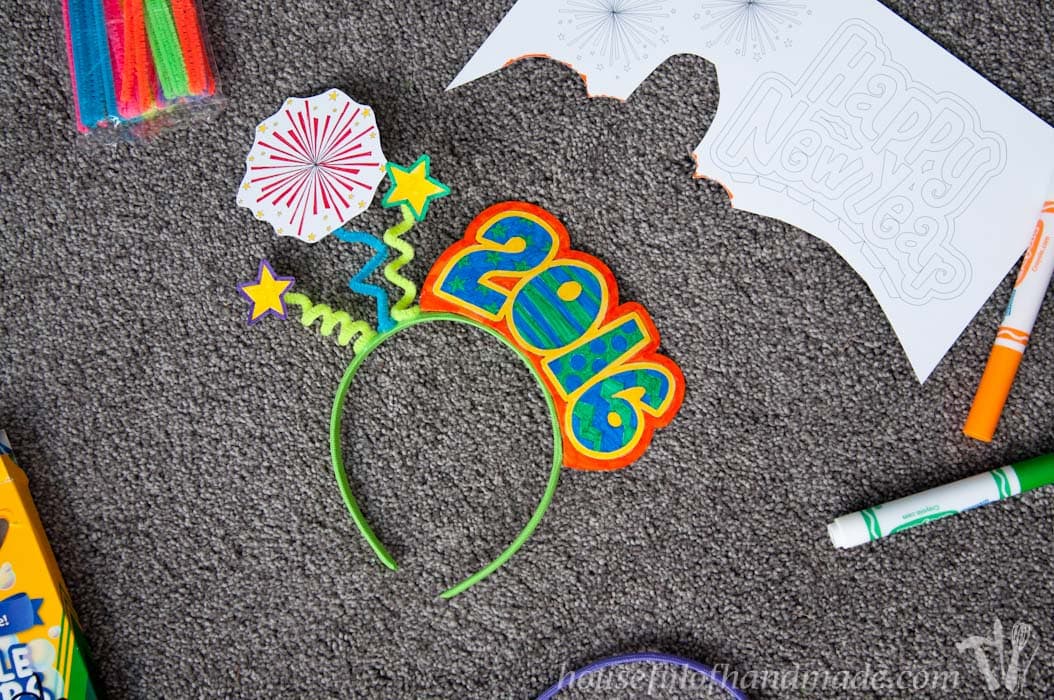 I was also informed that my mom and sister were making noise makers. There goes my first idea! So the next best thing, party headbands. I figured, why not make the headbands something that can be colored and customized by everyone so we can make an activity out of it. So I designed these coloring book inspired free printable New Year party headbands.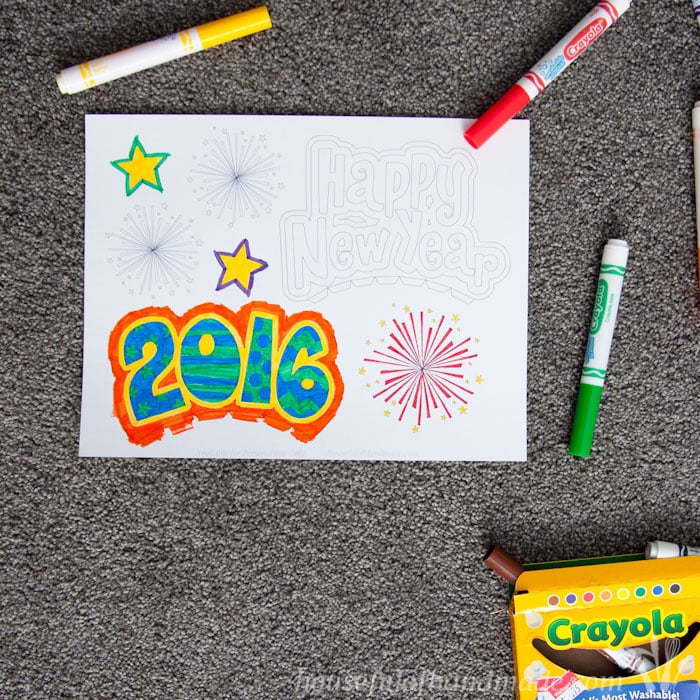 There are two different main headband designs: Happy New Year and 2016. Then you can add more fun by putting fireworks and stars on pipe cleaners. They add a little bounce to the headbands and what's a New Year party without a little fireworks 🙂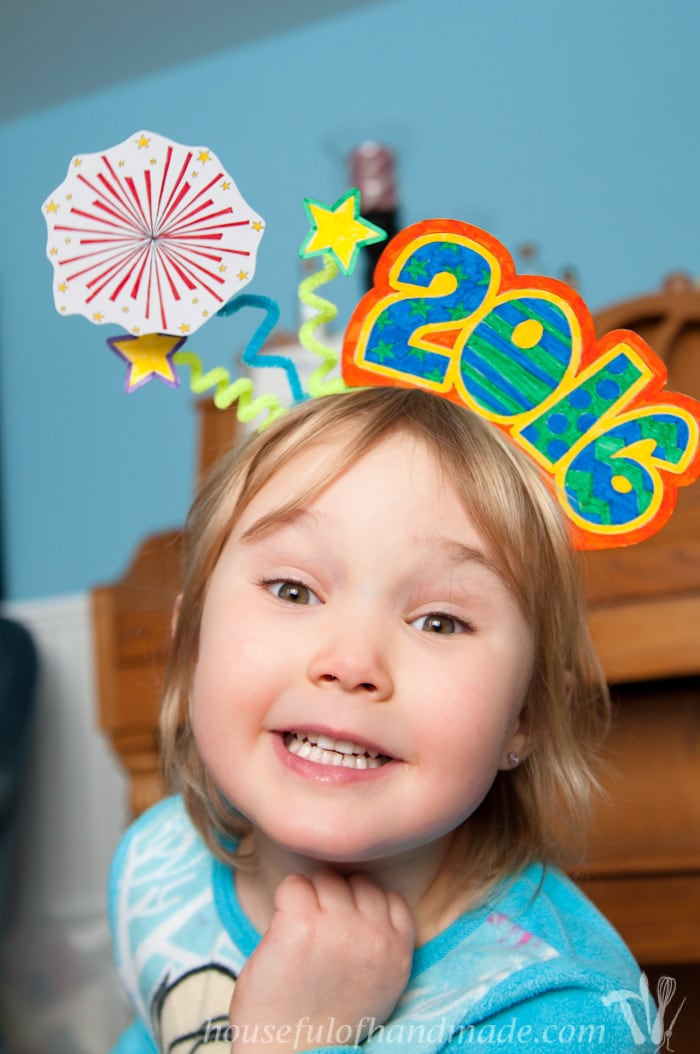 I found the 6 pack of rainbow colored headbands at the Dollar Tree as well as a pack of neon colored pipe cleaners. Print the downloadable file on cardstock, color as desired (I used markers, but you could use crayons or colored pencils), and cut out. For the main headband designs, fold along the bottom tabs and then hot glue the tabs to the top of the headband. I twisted pipe cleaners around a pencil to make curlies, then hot glued the stars to the top and hot glued the bottoms to the headband top. For the firework I just kinked the pipe cleaner into a zig-zag. The zig-zag has way more movement than the curlies.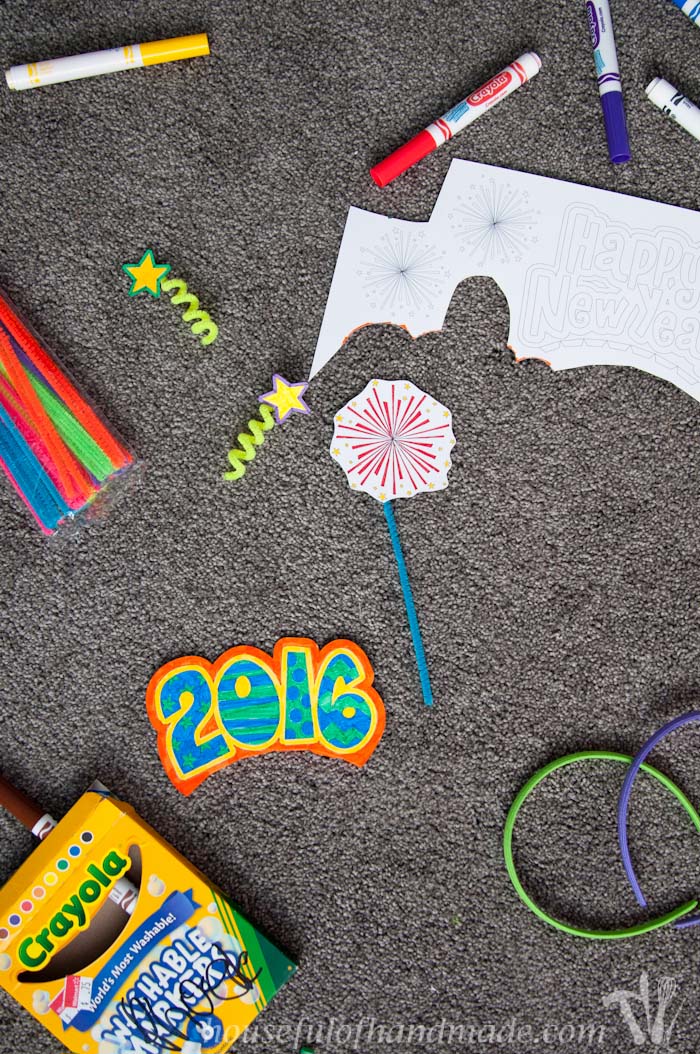 Now we have a fun activity and headbands for our New Year party, and of course I couldn't help but hurry and share it with you in case you need a last minute activity for your New Year party! Even if my kids will not cooperate with me to get a decent picture of the headbands (they are way too excited to be at Grandma's house).
CLICK HERE TO DOWNLOAD THE FREE PRINTABLE NEW YEAR PARTY HEADBANDS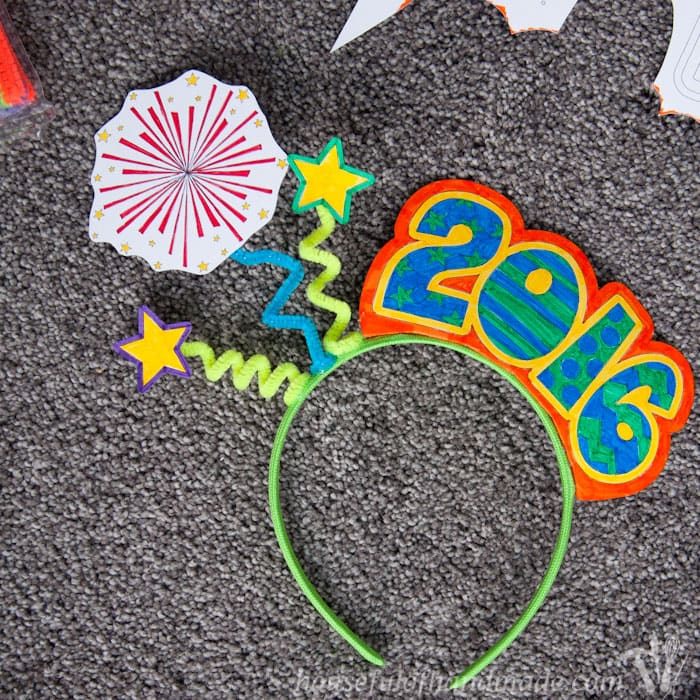 I hope you have a safe and Happy New Year!