This week I have been a little MIA. After the crazy week of Halloween, apparently I needed a break, so I got sick! Sometimes I feel like that is the only time I get to take a real break.
It was awful, not a simple cold, but the worst sore throat I can remember in my adult life. Add in a fever and I have got nothing done this week (but I am caught up on all my TV shows).
I was planning on sharing a gorgeous serving tray for Thanksgiving appetizers, but it's not done. I did manage to get a little computer time to get me out of bed and decided to make some free printable Thanksgiving art to share!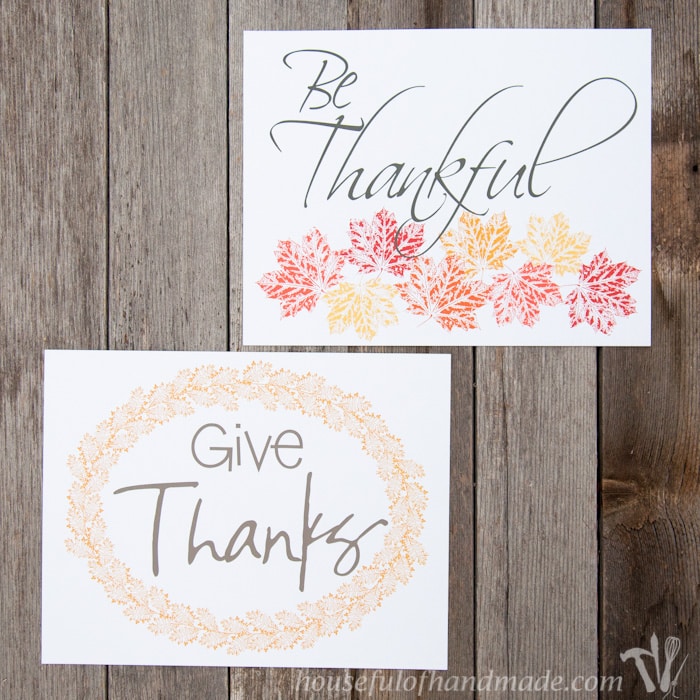 I am really loving the leaves that I created for the November digital backgrounds, so I wanted to find a way to use them again.
And since my Thanksgiving decorations are very bare, I was inspired to create some free printables.
For instant decorations, print out these beautiful Thanksgiving printables, put them in my 20 minute rustic picture frames and it'll make a huge impact for the holiday in just a few minutes. That is good for me since I am running out of time.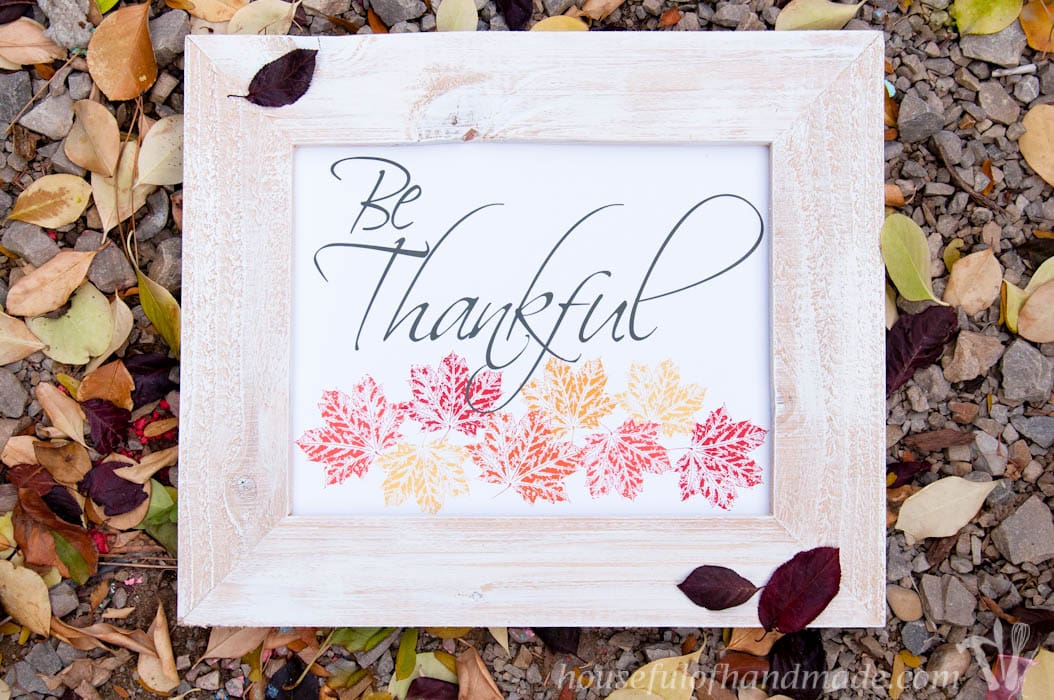 I plan on getting some pictures of the printed artwork all framed and looking pretty, but alas, I was trying not to exhaust myself. I really need to get well.
I usually tend to go 110% as soon as I start feeling better, but then I get worn out too fast and end up needing a break again. It's a vicious cycle.
So maybe tomorrow I'll be able to get some photos. But lucky for you, you don't have to wait to download your own free printable Thanksgiving art.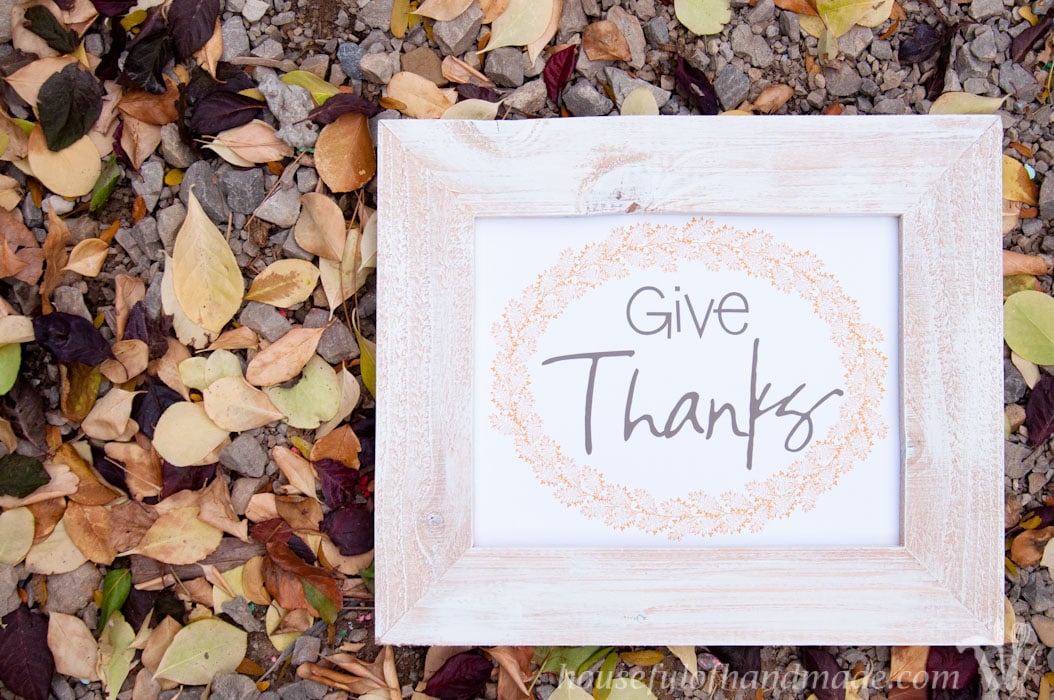 *Updated: I am feeling much better today, my daughter is playing happily and I have crossed 3 things off my checklist so far.
Yeah for feeling better! I have updated this post with the photos of the printed artwork. I hope you enjoy the photos.
I decided to just let the beauty of fall all over my yard be the backdrop and couldn't be happier. Fall is just too pretty not to love 🙂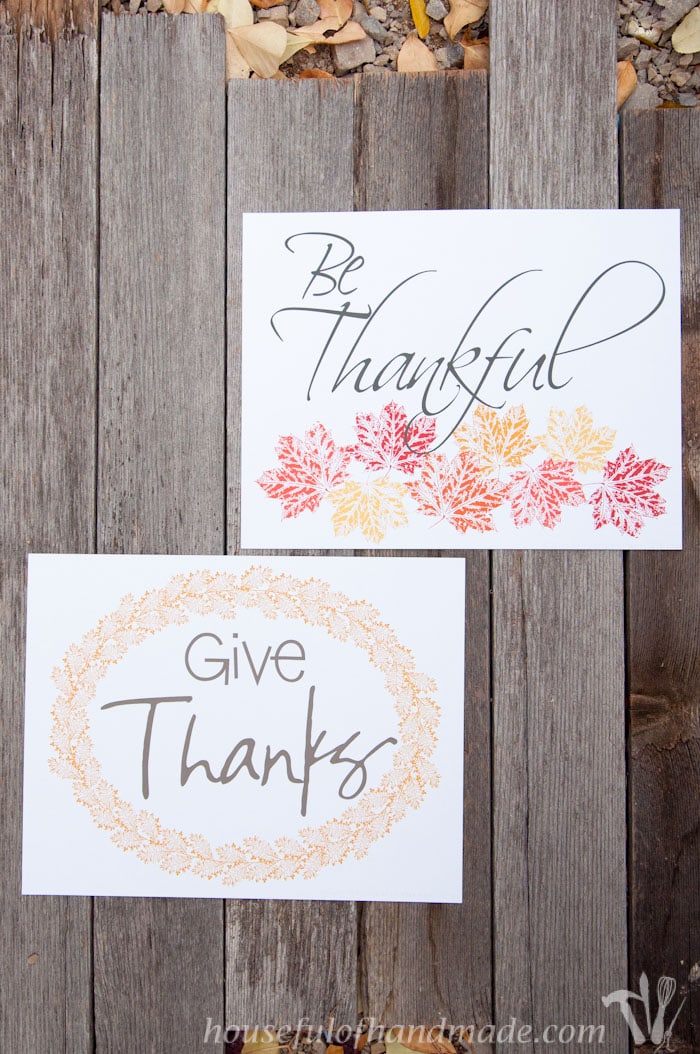 If you are ready to download your own free printable Thanksgiving art, just click the links below the image of the art you want!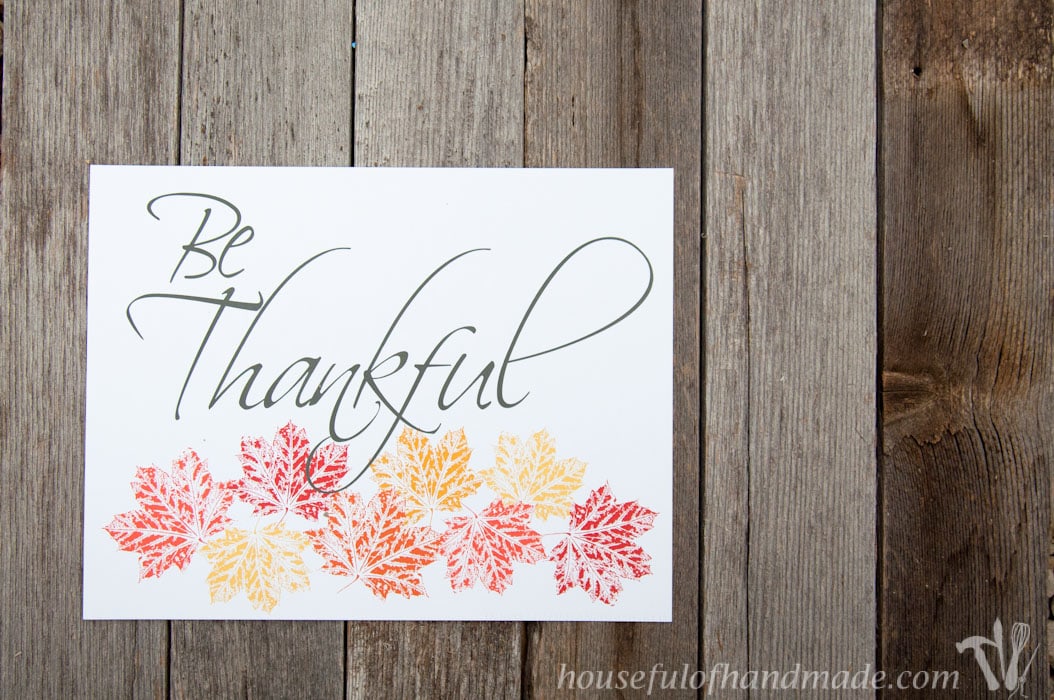 CLICK HERE TO DOWNLOAD THE BE THANKFUL ART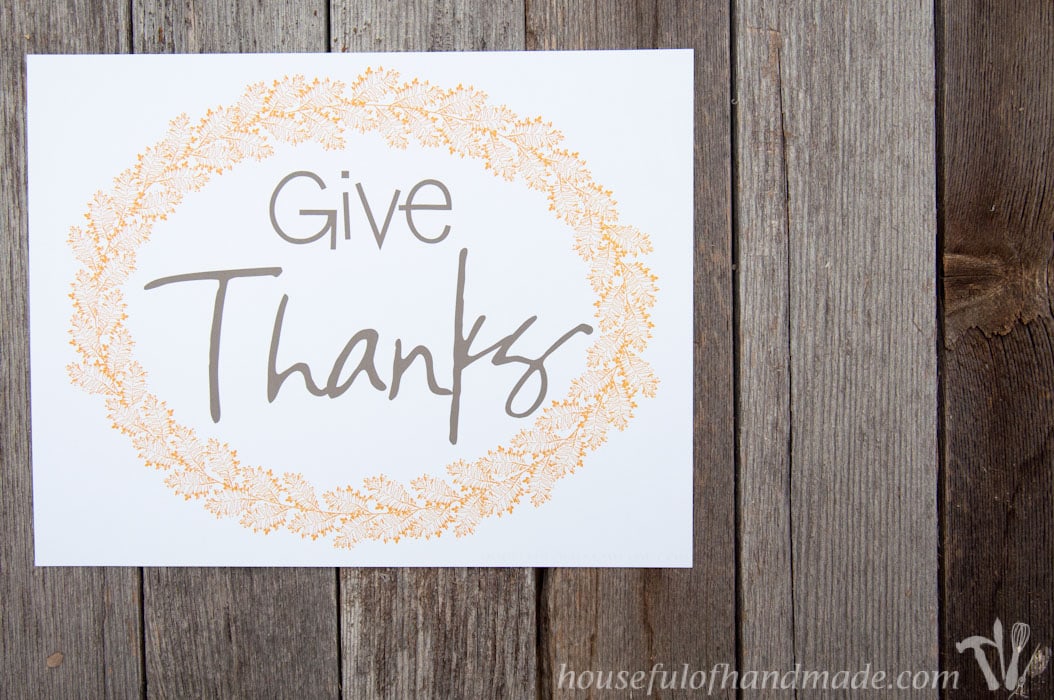 CLICK HERE TO DOWNLOAD THE GIVE THANKS ART
I hope your November is starting off better than ours, but if not, remember to give thanks for what you have.
Today, I am thankful for my sweet husband who stayed home and helped me with the kids so I could rest, and my amazing sister who made sure my family was fed last night while I was sleeping. Isn't family the best?