This week has been a new experience for me. My baby went in for surgery! Yikes! She just needed to have her tonsils and adenoids removed but still, I was anxious.
I made sure to stock up on popsicles, ice cream, applesauce and pudding for her. And I wanted to make her a sweet little stuffed toy to take into the hospital with her for her surgery.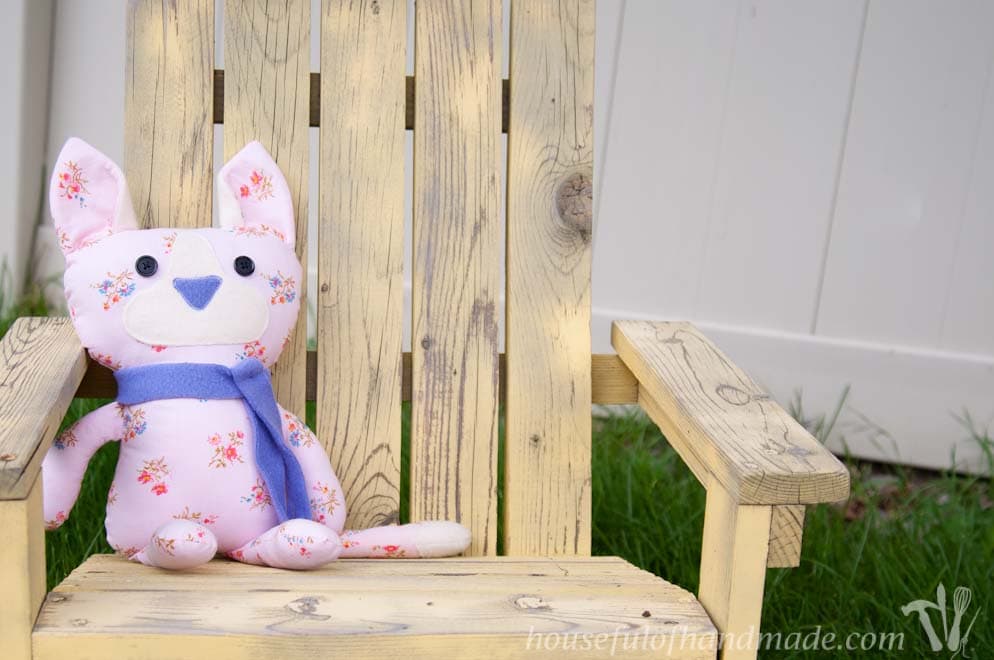 In my true fashion, I waited until the last minute to decide what I was going to sew for her. So I was limited to what I could find online since I couldn't make it to a store to buy a pattern.
Then I had to make sure any PDF pattern I bought would be instantly delivered. And it needed to be a simple to sew pattern so that I could complete it in one day. Not to hard right?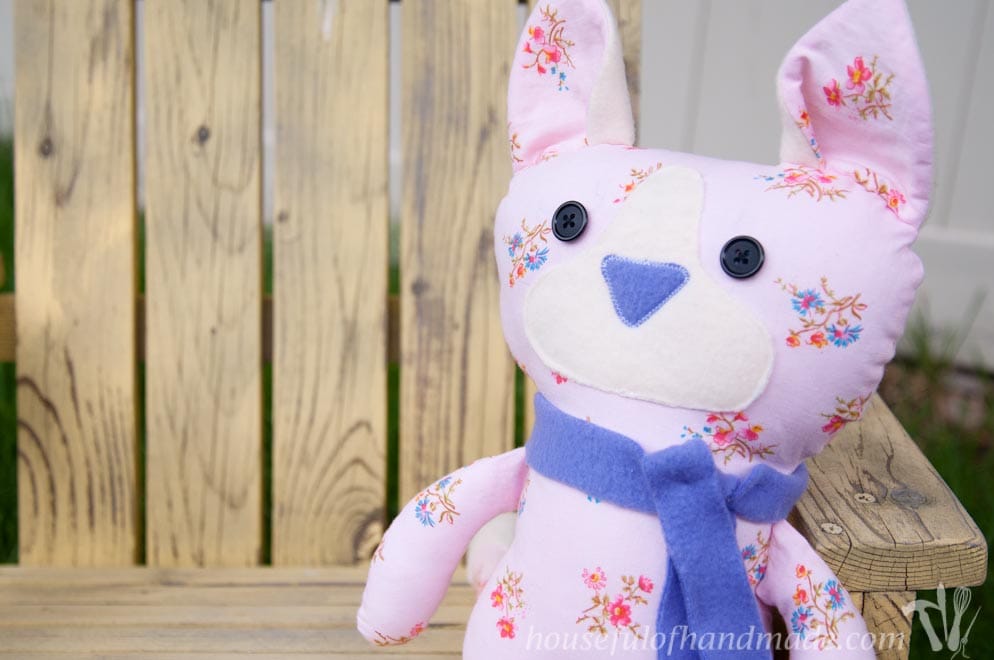 I found a lot of amazing stuffed animal/doll patterns. Some I knew would have me pulling out my hair and others I couldn't find any information on how the PDF pattern would be delivered.
So after about 20 minutes of searching, I found this adorable stuffed fox pattern from Stitched by Crystal that was a free tutorial and super easy to sew up.
The only problem was that my daughter could care less about foxes (she's 3 and doesn't quite understand the forest animal trend).
So I did a little bit of tweaking and turned an adorable fox into and equally adorable kitten.
And she loves it!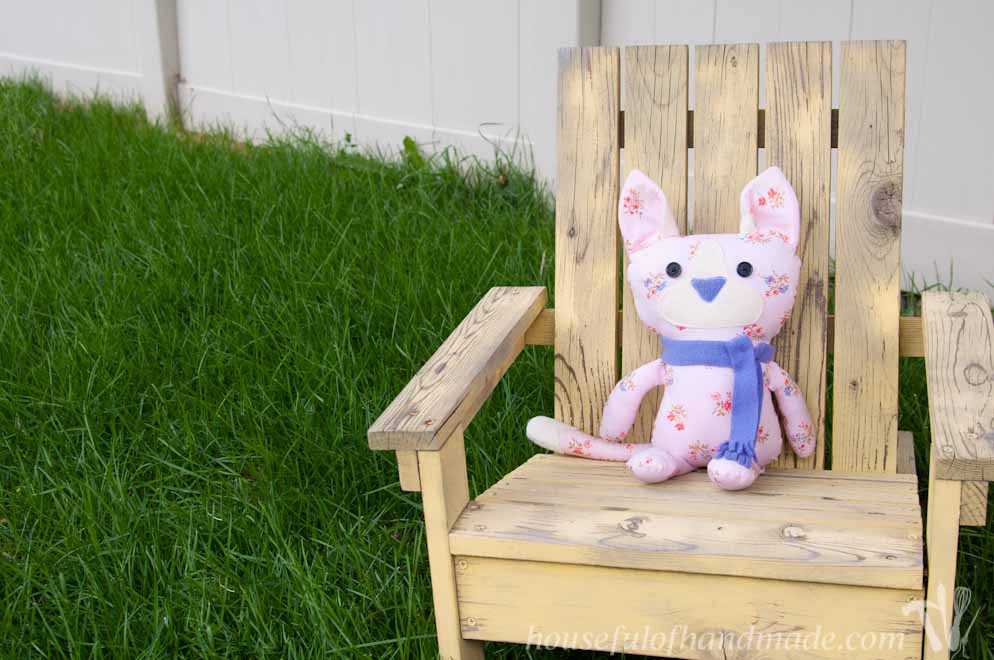 I made sure to let her help me pick out what fabric we would make the kitten out of. I have found the more involved in the creative process my kids are, the more they love the end product.
And I needed something for her that would give her comfort, that was the whole idea behind this project.
So after we looked at all the pink fabric options in my fabric stash, she settled on this simple pink floral cotton. I used cream and purple fleece for the accents so I wouldn't have to hem anythings (saving time and headache for me).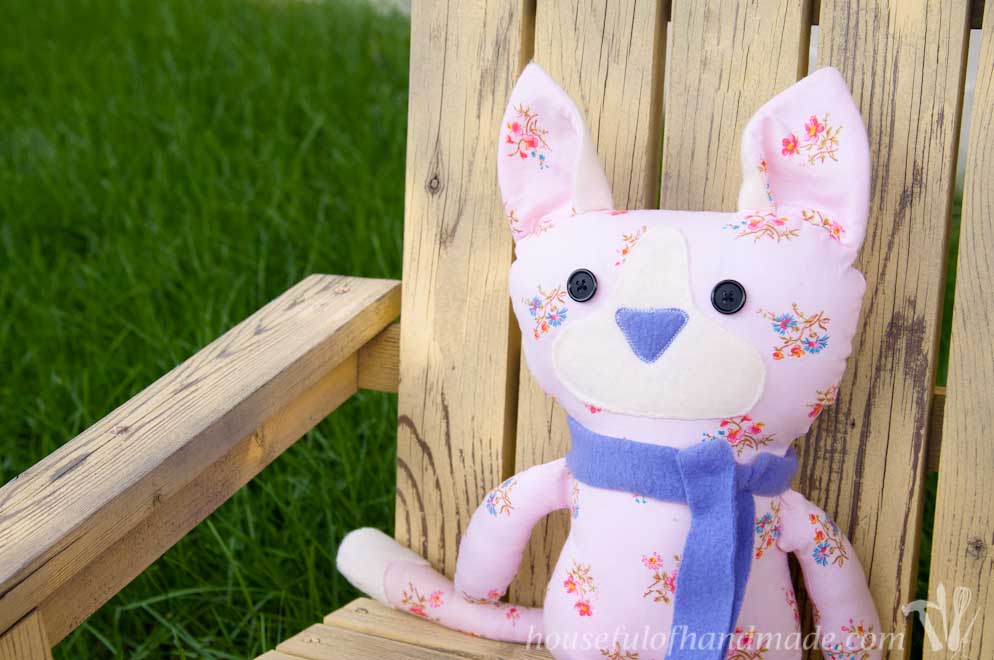 The entire process took me less than two hours to tweak and sew together. The pattern and tutorial by Stitched by Crystal were so easy to follow.
To make it into a cat, all I did was adjust the face and nose to resemble a cat face and then elongate the tail and rounded off the end of it.
Everything else was exactly like Crystal did her's. Okay, maybe not totally because I accidentally sewed the ears on backwards, whoops! But nobody else noticed but me 🙂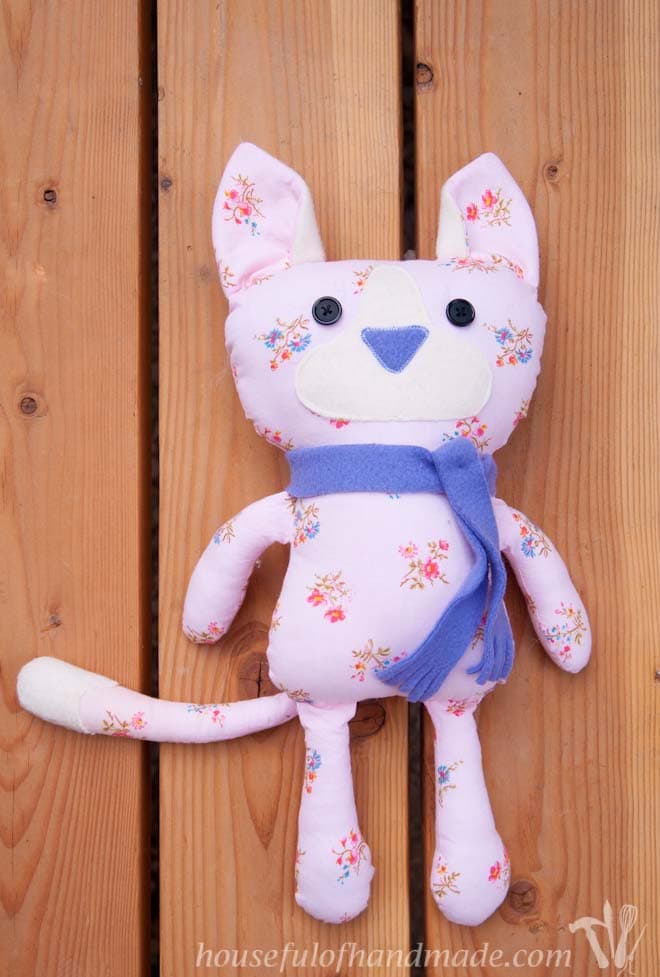 Thank you Crystal for such an adorable little stuffed animal pattern. My daughter was a real trooper through her surgery and loved having her stuffed kitten to keep her calm.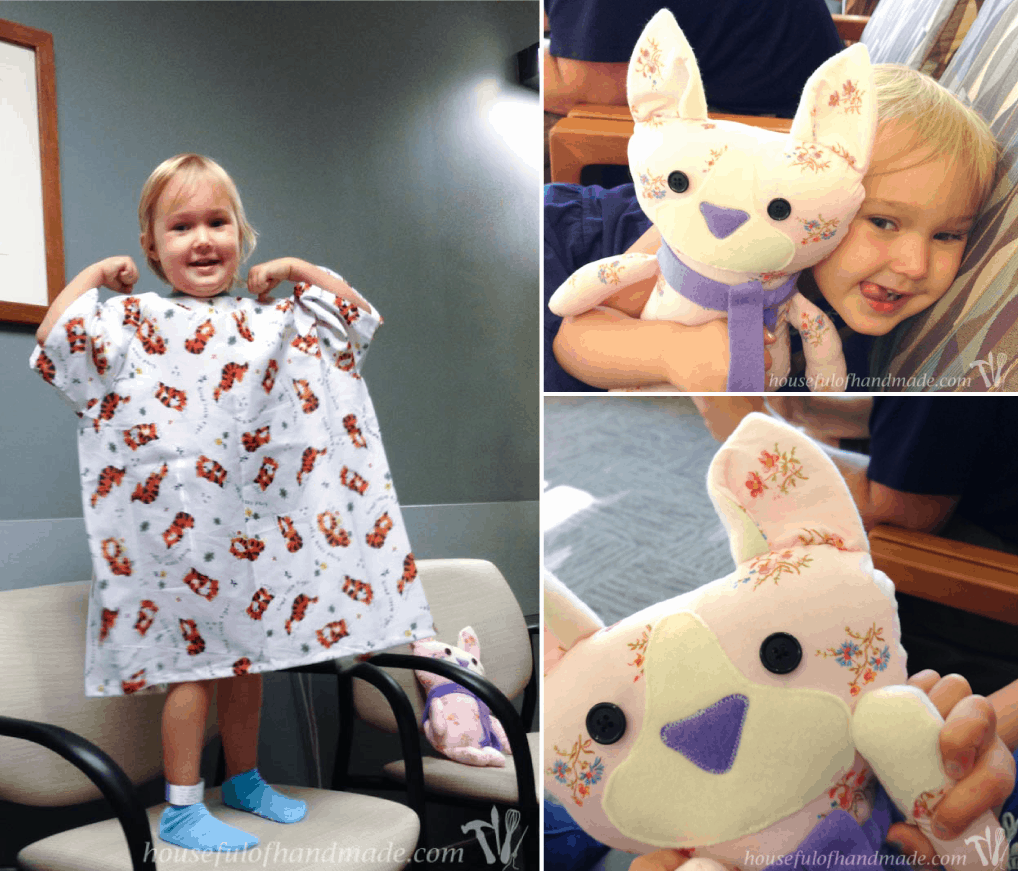 Now we are enjoying some cuddle time and trying to keep her from feeling too much pain as she heals. And she is still carrying around her kitten for comfort 🙂