This simple gingham check bunny banner is perfect for easy spring home decor!
It's the 3rd day of the 7 Days of Paper Spring Decor series and our home is looking so bright and cheery already! I just love colorful spring decor.
Today's simple paper decor project is perfect for adding some spring color to the home. It's a bright gingham check banner, with the cutest cut out bunnies on it.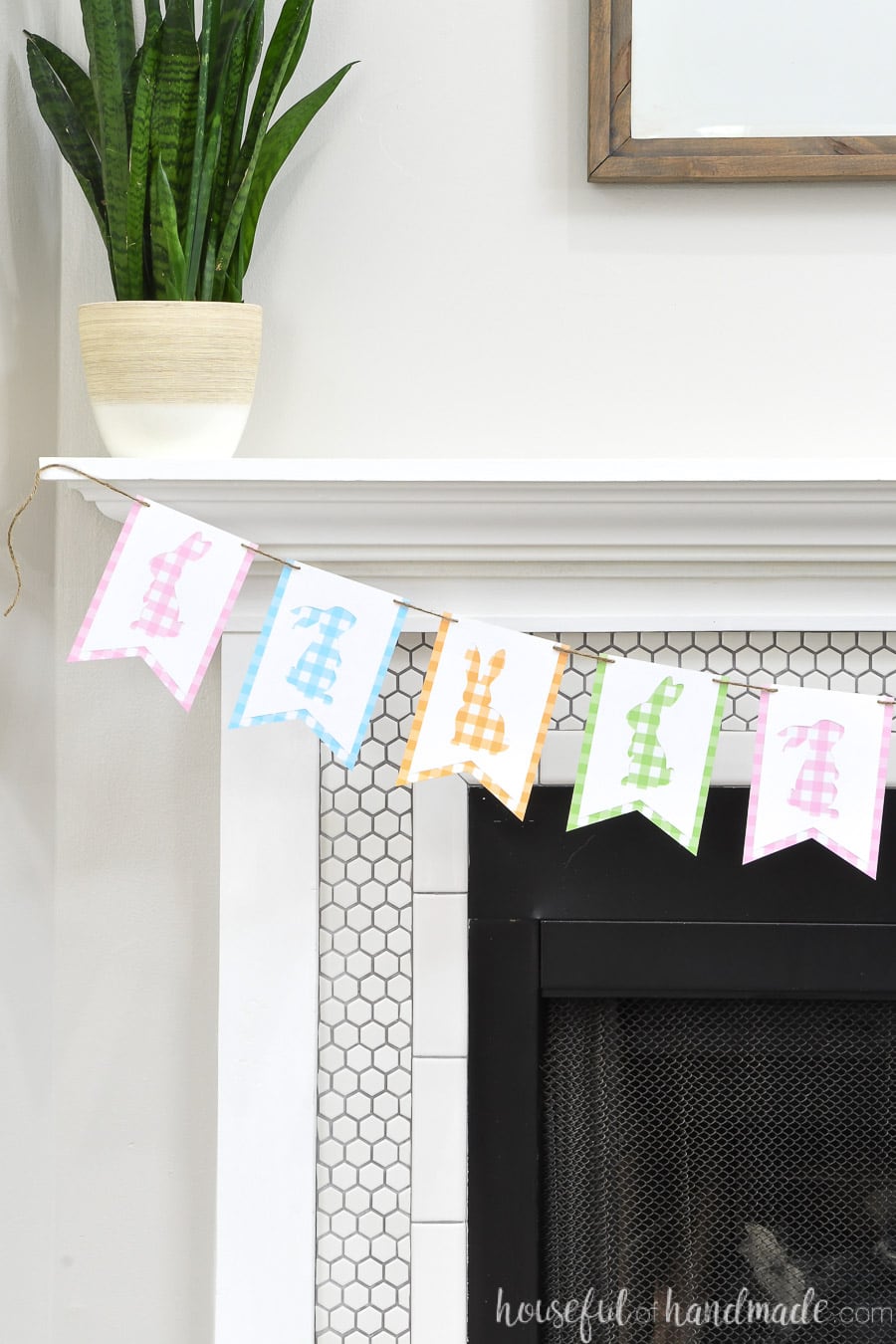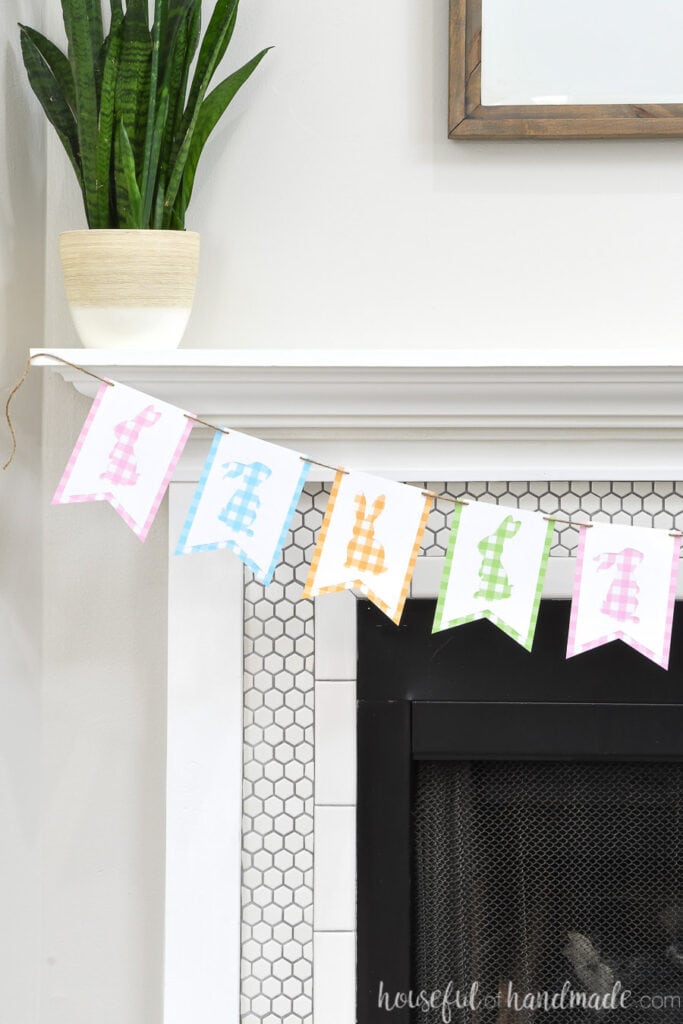 Gingham Check Banner
Gingham check is a wonderful pattern for spring or Easter. It is a simple design that reminds us of simpler times.
Think about the classic 50s homemaker wearing a sweet gingham apron while baking pies. Or taking the Easter ham out of the oven.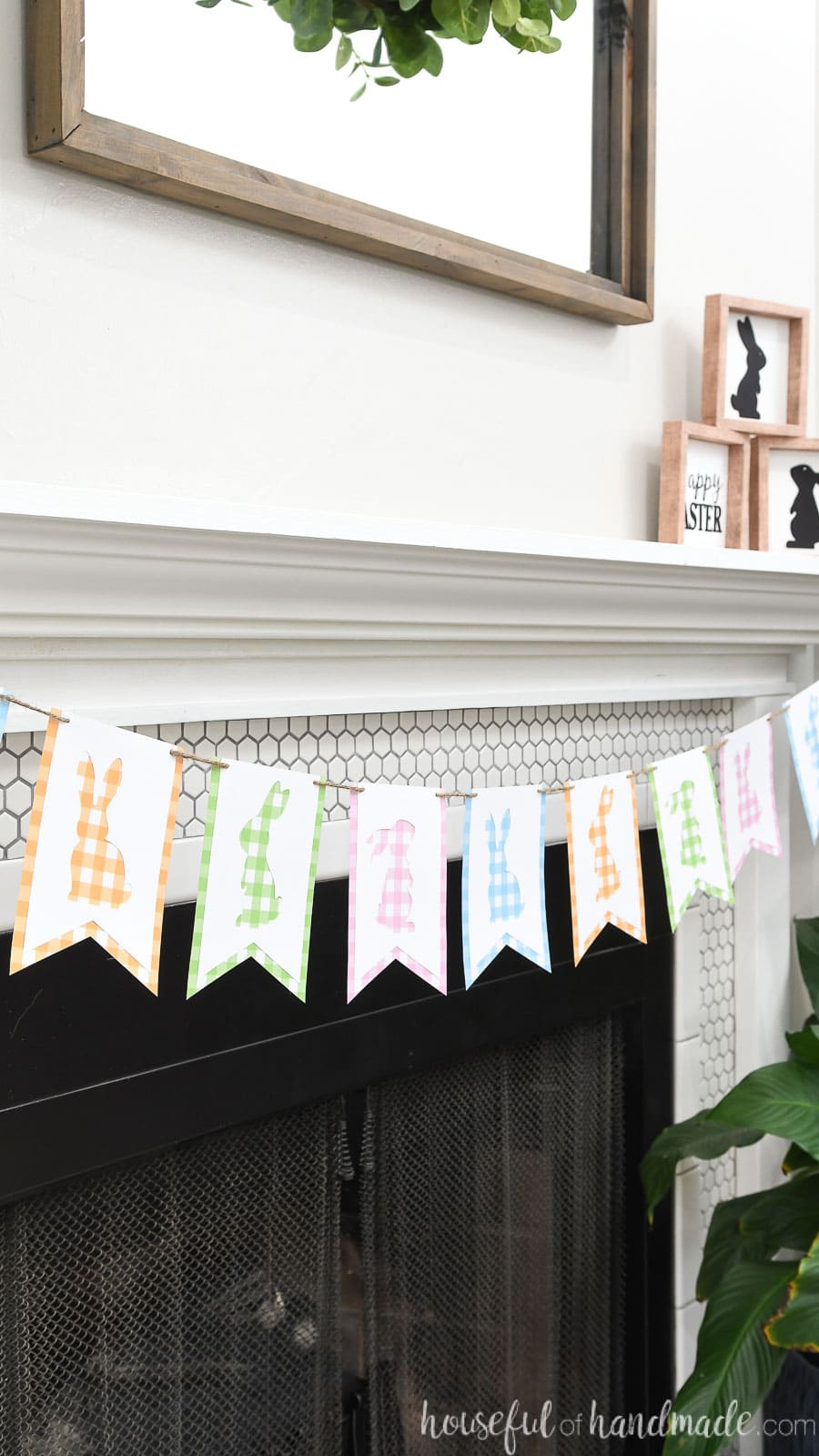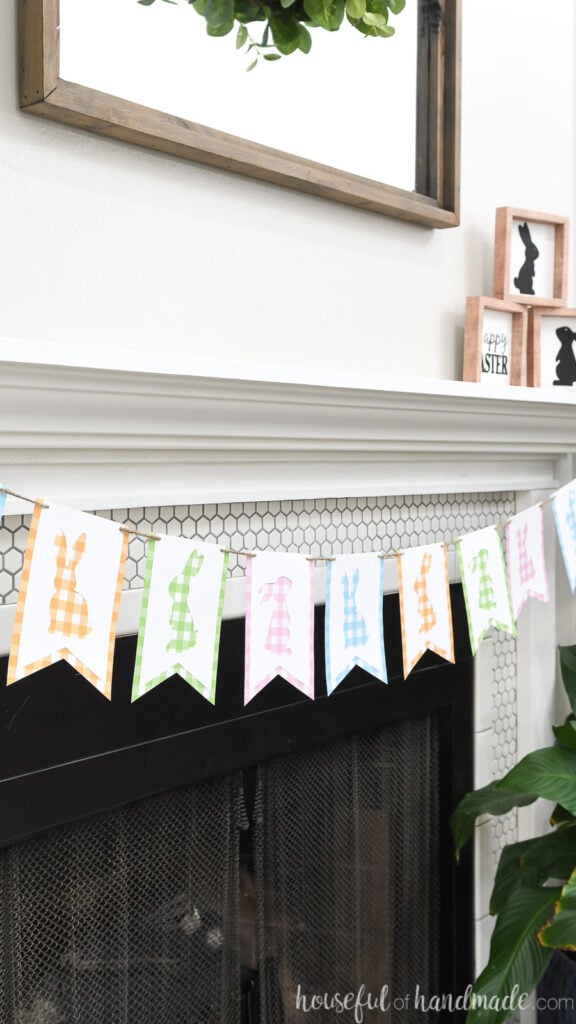 And since gingham can come in so many colors, it's perfect for adding some color to the home for spring.
So once I decided I definitely needed to use gingham as part of the design on one of the paper projects for spring, it just made sense to pair it with… bunnies!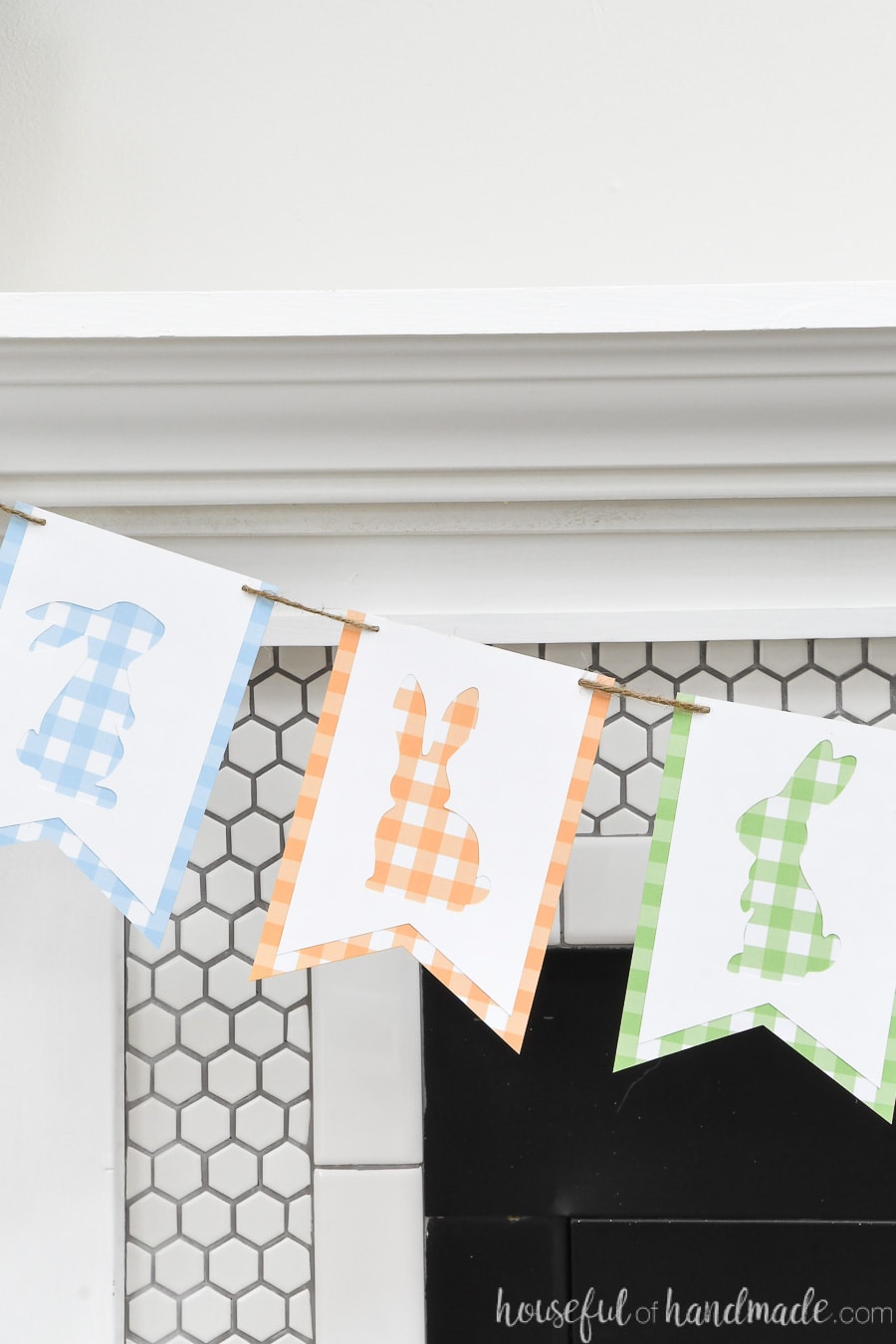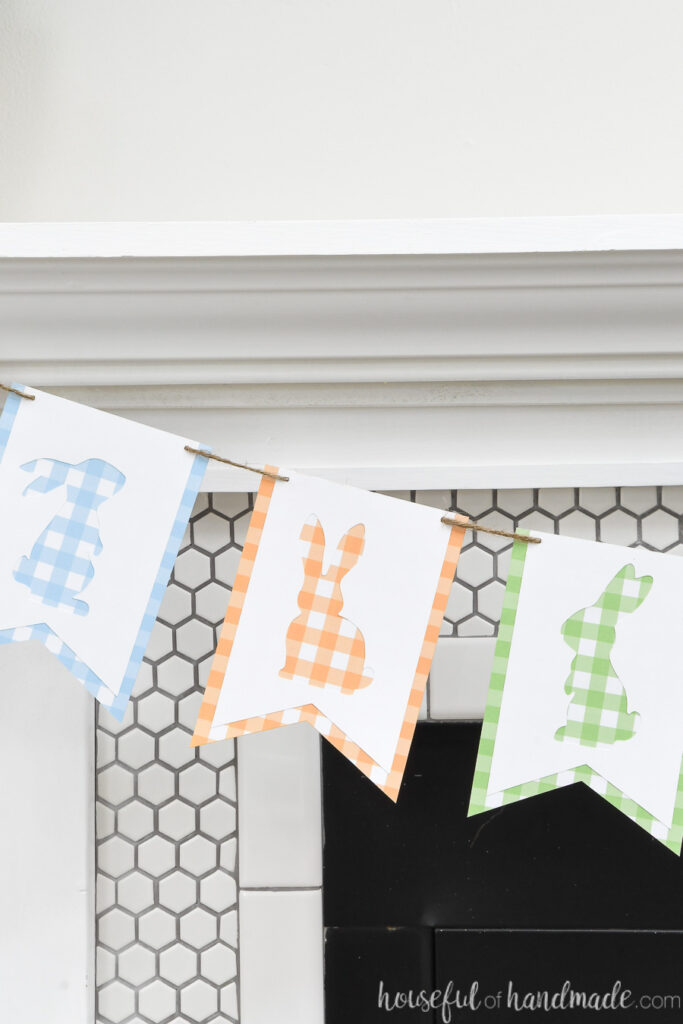 Whether you are using bunnies as a sign of spring or Easter, they are just the cutest. Who doesn't love a bunny?
I say we make bunny yoga into a thing. They would be much softer hopping all over you than goats.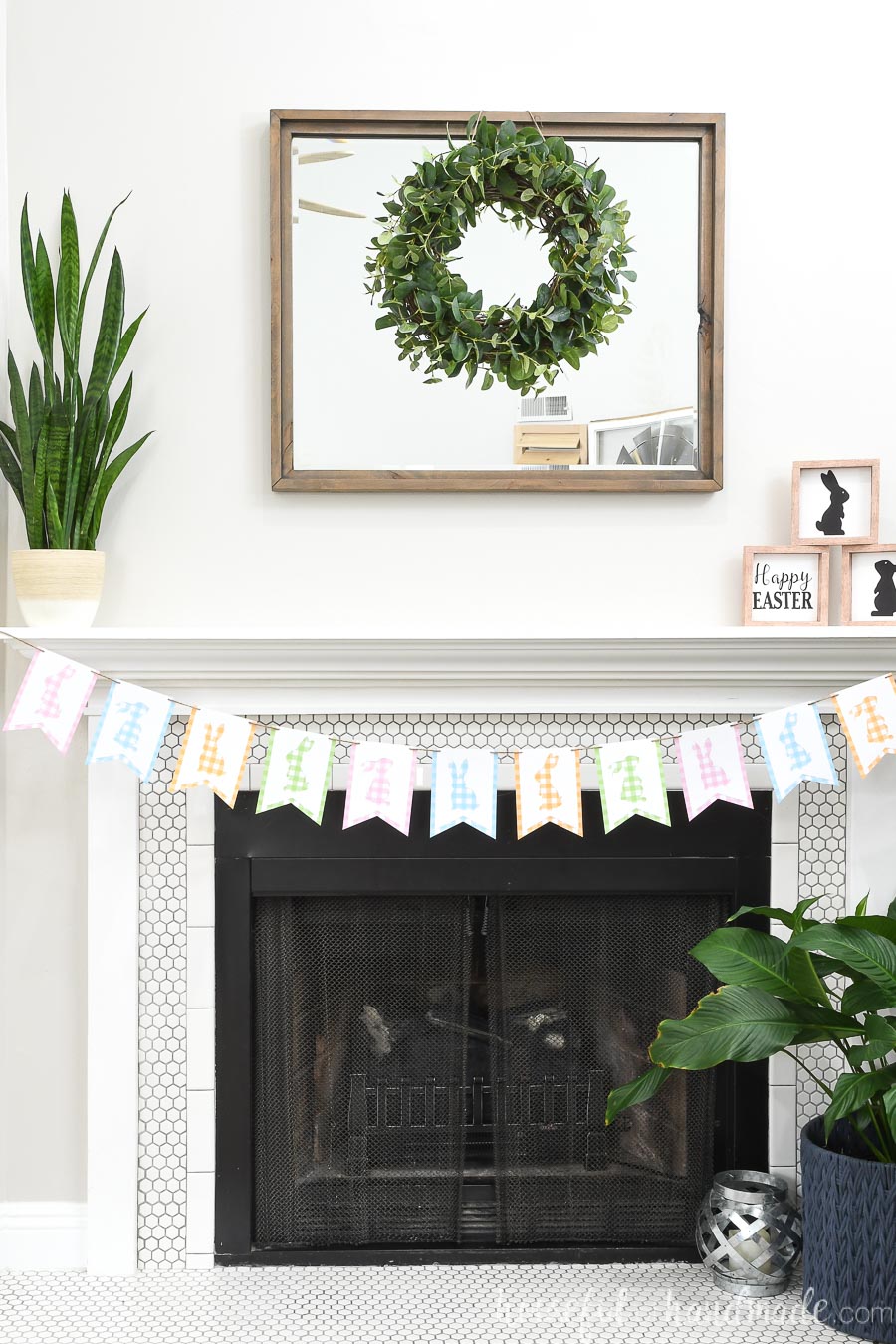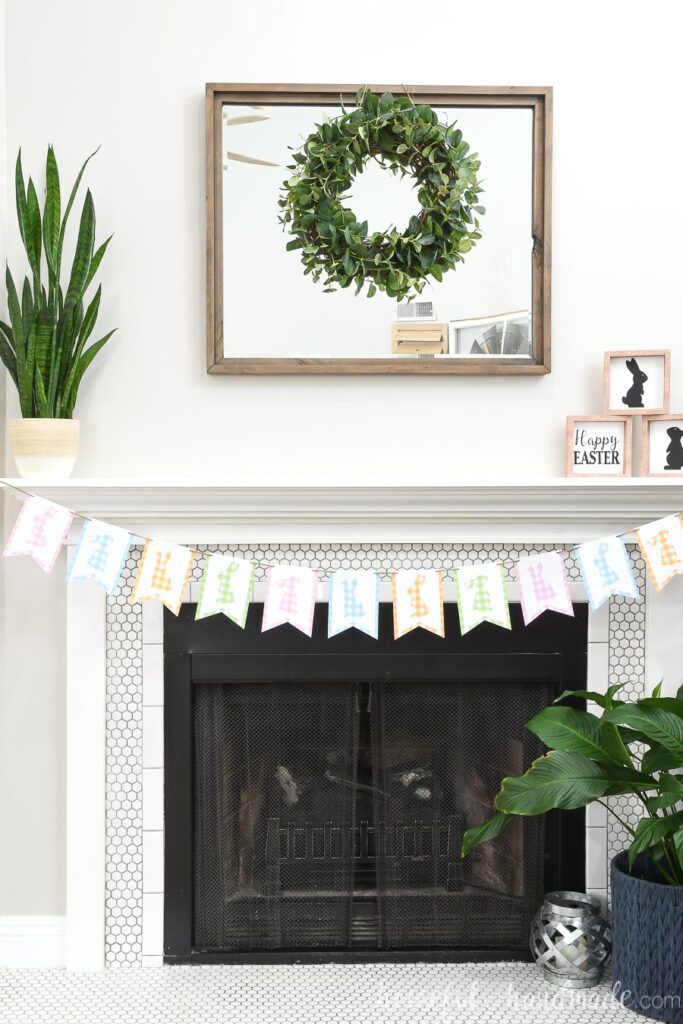 How to Make a Two Layered Spring Banner
Supplies:
Bunny banner template

I am sharing the SVGs & PDFs in my subscriber library until 4/6/2020, then they will move to the shop. Click here to subscribe to my newsletter and gain access to all the freebies. If you already have your password, click here to download them.

Printer

Cardstock

25 lb printer paper

Glue stick
Twine or ribbon
Optional: Electronic cutting machine

I love using my Silhouette Cameo to quickly cut out paper decor projects, but you can also use scissors and an x-acto knife.
For the gingham pieces, you will need to use the Print and Cut feature if using an electronic cutting machine. I used the 25 lb printer paper. I like the slightly thicker printer paper when printing things with lots of ink.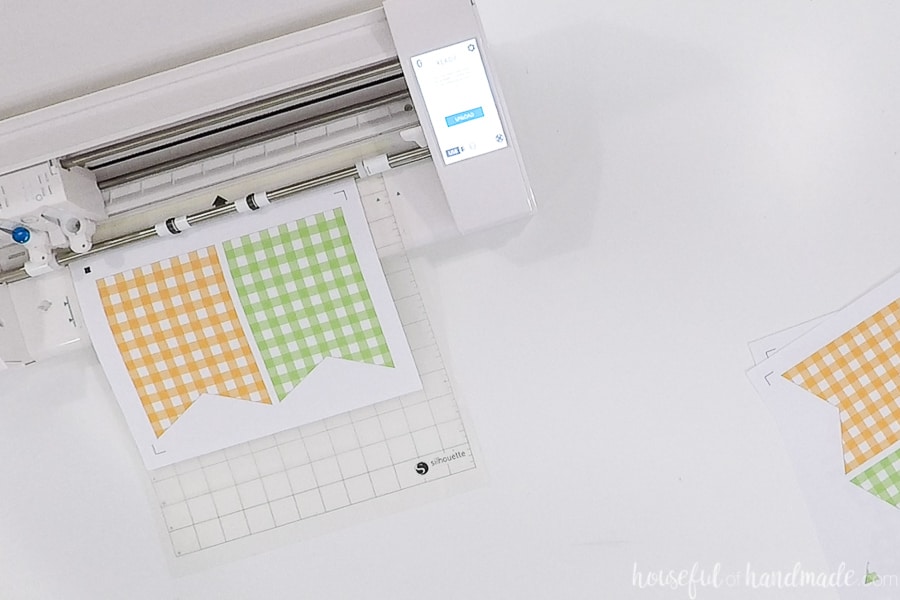 For the bunny silhouette banner pieces cut them out of cardstock.
How many of each piece you need depends on the size of the banner you want. My mantel is 6 ft wide and I used 12 buntings on my banner.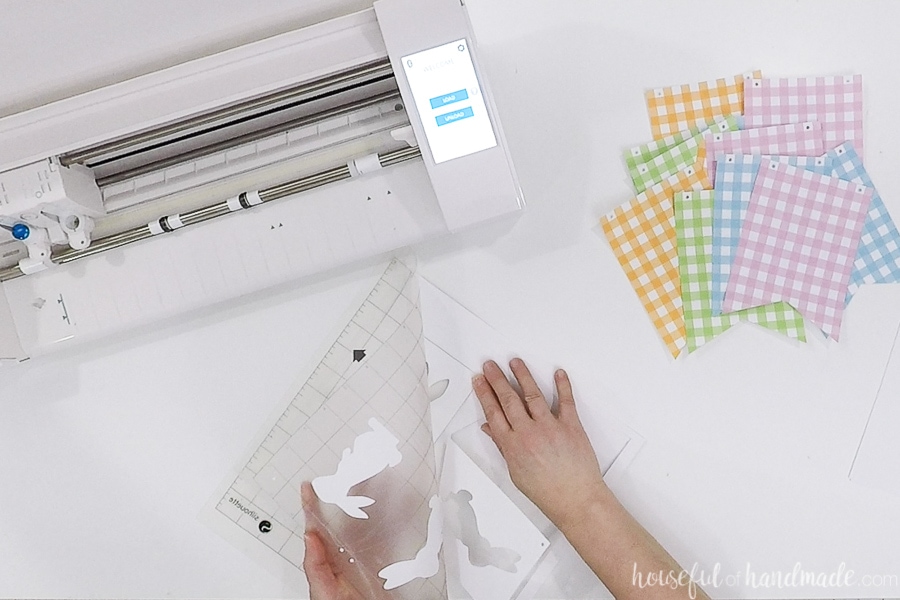 Take a minute to lay out your banner and how you want the designs to line up. Note there are 4 different colored ginghams and only 3 different bunny silhouettes.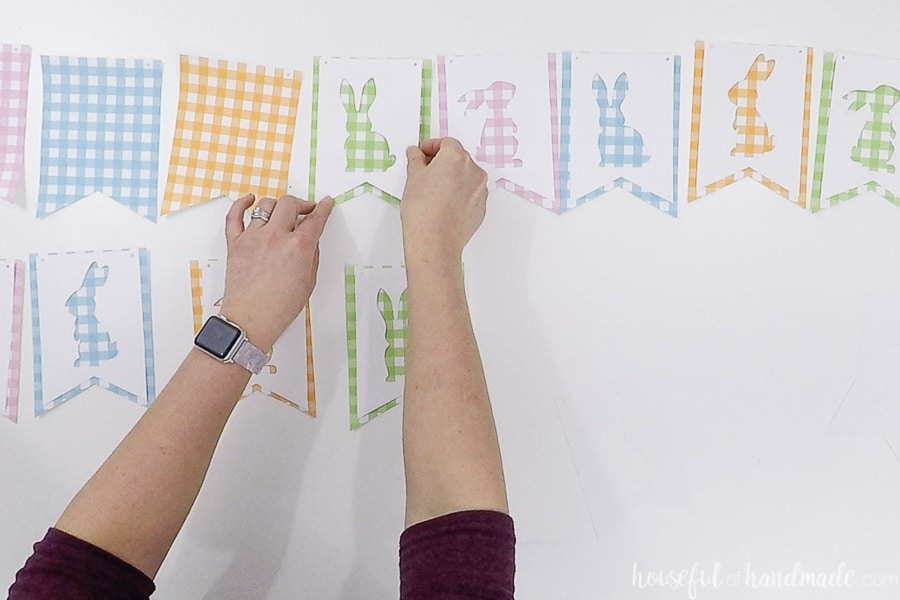 Add glue to the back of the cardstock and center it on the gingham piece. The holes on the top should line up, making it easy to center it.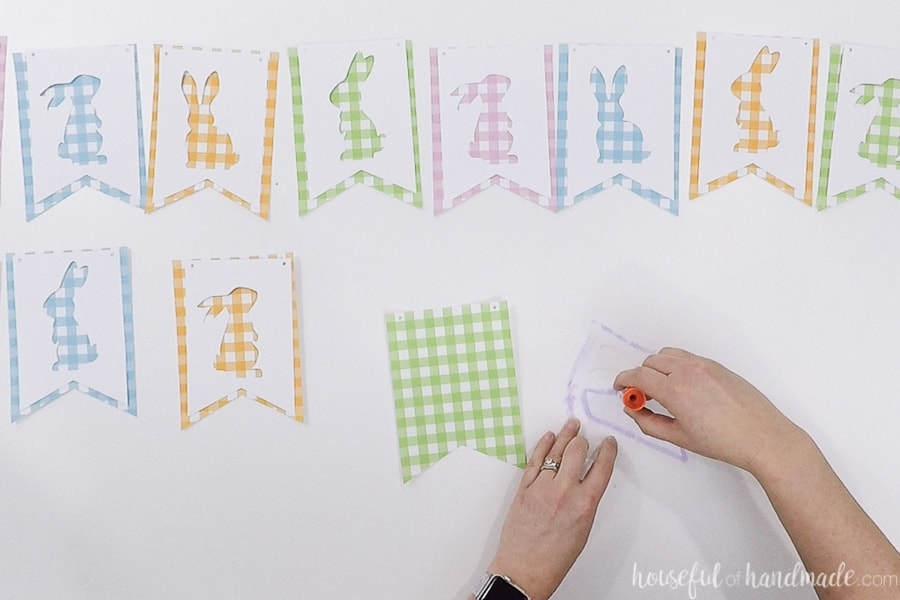 String the banner onto your twine or ribbon. You can wrap a piece of tape around the end to keep it from fraying.
Space the buntings evenly. They should fit snuggly on the twine or ribbon, but if not, secure them with a piece of tape on the back.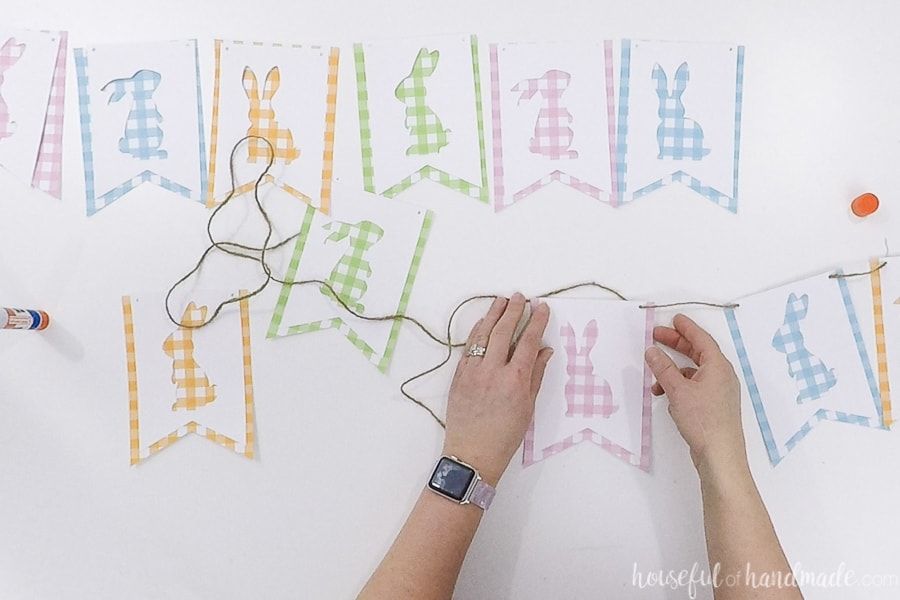 Now it's time to hang up your new colorful spring banner! Enjoy the pretty spring colors and adorable bunnies. I know I am!
And check out this sneak peak at tomorrow's project… yes those cute signs are also made out of PAPER!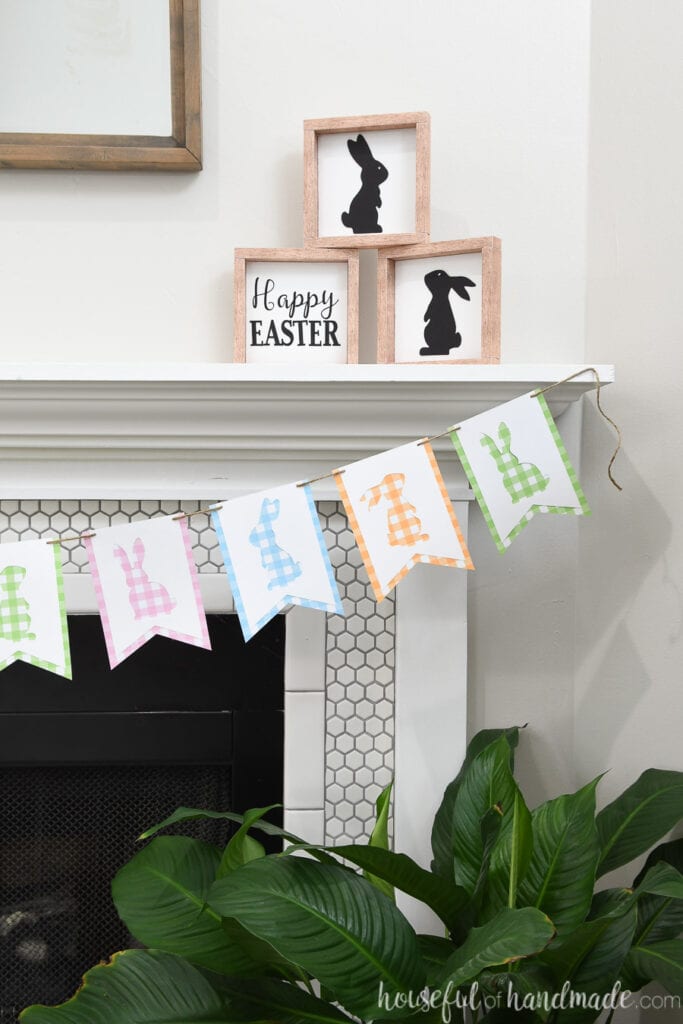 And make sure to check back each day through the end of March to get 6 more paper decor projects to get your home ready for spring!