Do you celebrate Valentine's Day with your sweetheart? I love my husband oh so much, however, he does not believe in celebrating Valentine's Day. I have been slowly chipping away at him over the years (almost 16 years, holy cow that is a lot), and he is starting to come around to the idea of doing something fun.
Maybe by the time we celebrate our 20th wedding anniversary we may even exchange real gifts for Valentine's Day. Until then, I will continue to make small steps, like simple homemade gifts. This year I made this amazing homemade chocolate massage lotion. Yum!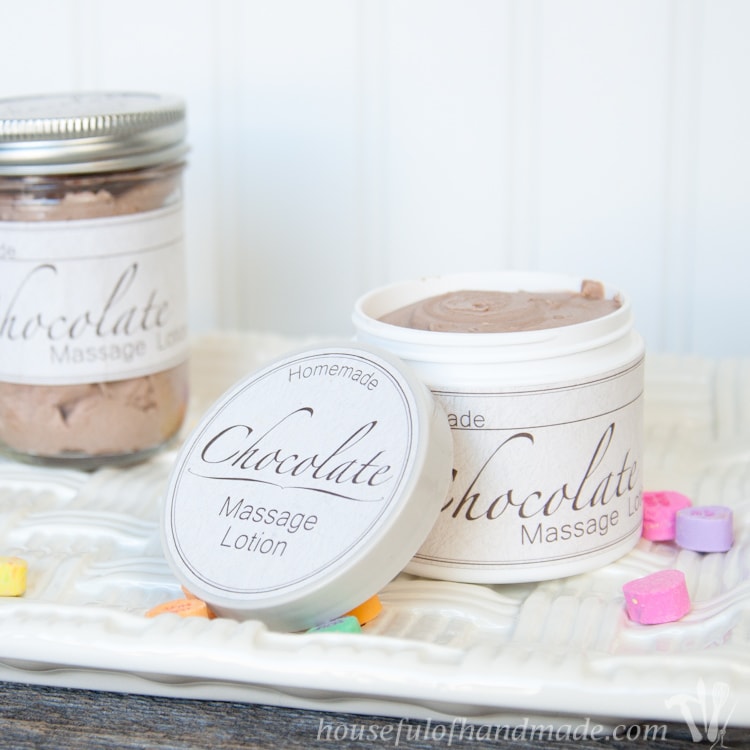 Today I am sharing this "almost good enough to eat" recipe for homemade chocolate massage lotion over at Oh My! Creative. If you haven't tried homemade lotion before, you are in for a treat! Homemade lotion is really fantastic.
It is super smooth, hydrating, and then when you add in the chocolatey goodness, you will want to eat it! Try not to, it probably doesn't taste as good as it smells. But don't be afraid of making this lotion, I am sharing all my tips and tricks with the recipe over at Oh My! Creative to help your first batch of homemade lotion be a huge success.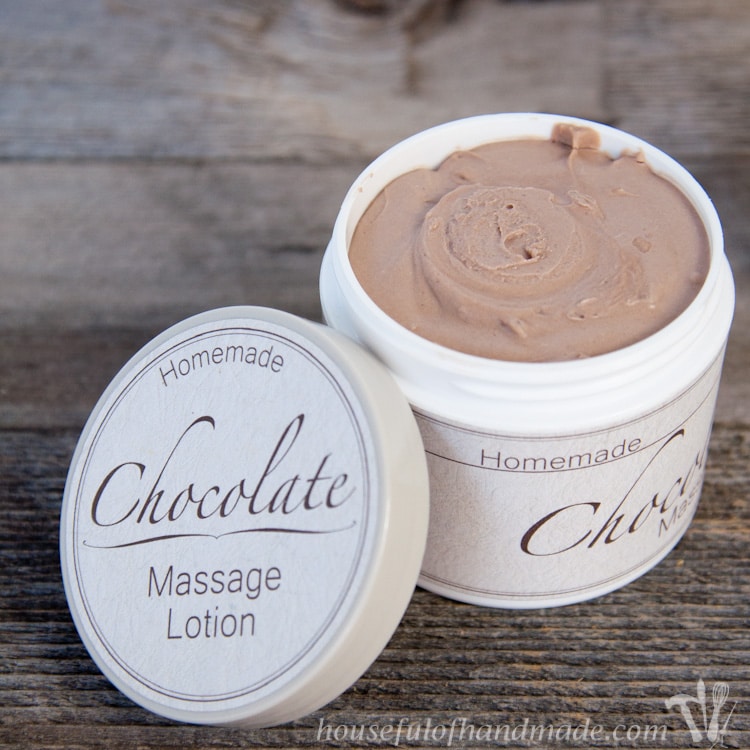 And for the icing on the cake, you can even decorate your lotion with some free printable labels. Now your chocolate lotion will look like you bought it at a fancy salon. The perfect gift for your sweetheart.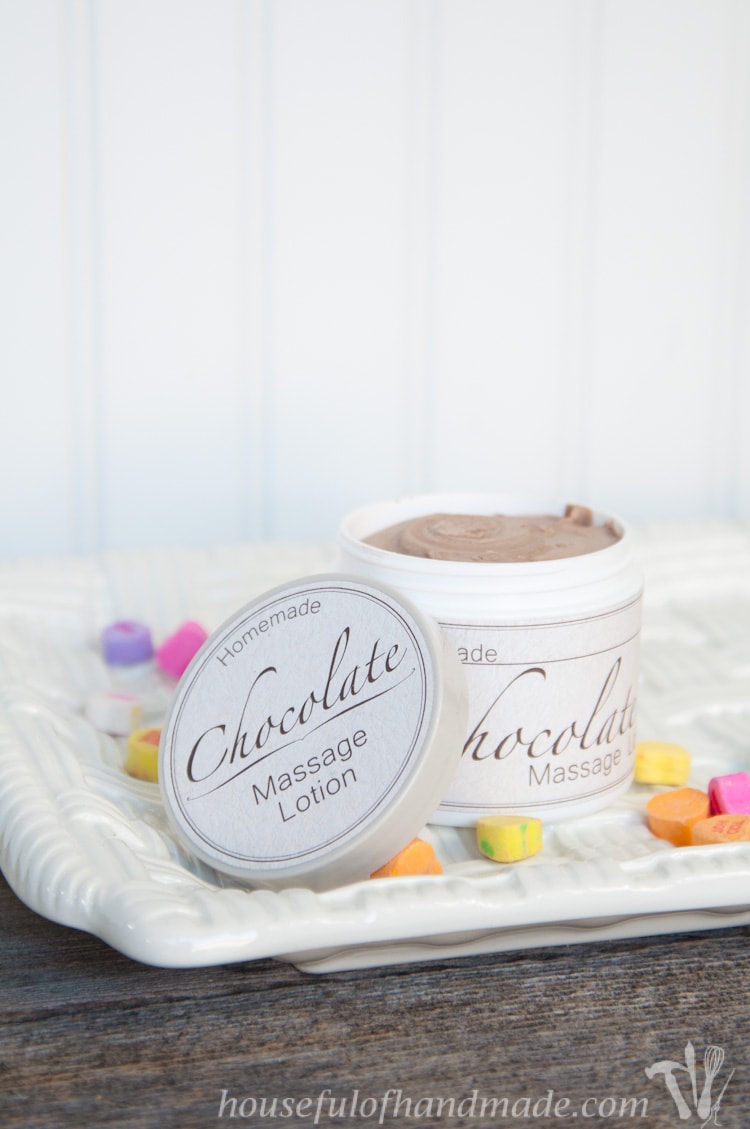 If you need more Valentine's Day ideas, check out these free printables for non-candy class valentines too!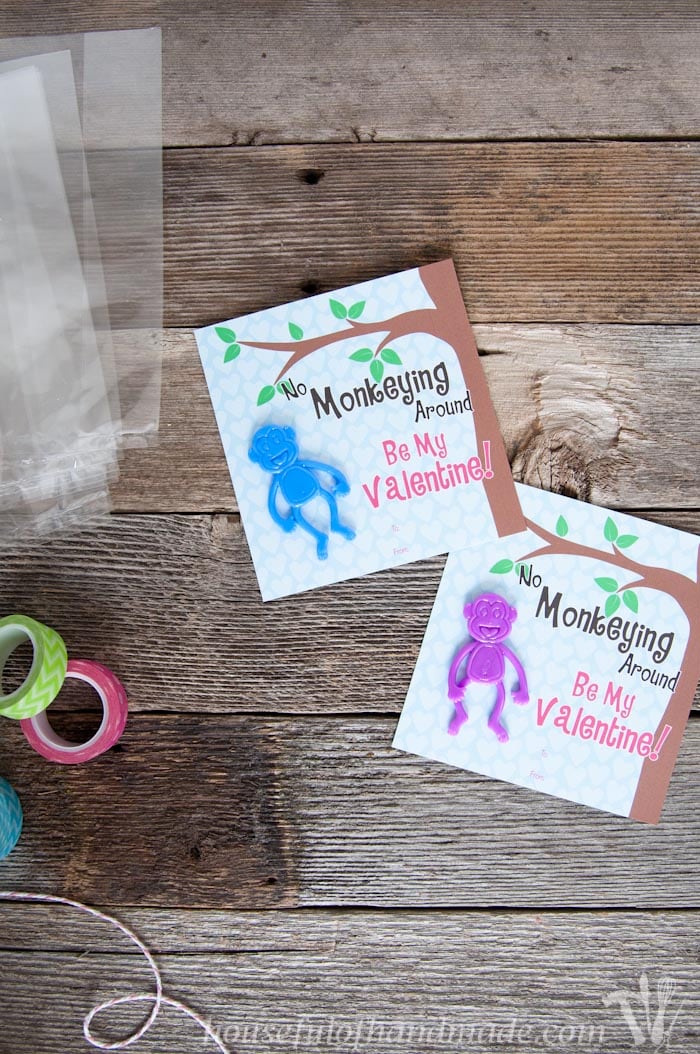 Free Printable Monkey Valentines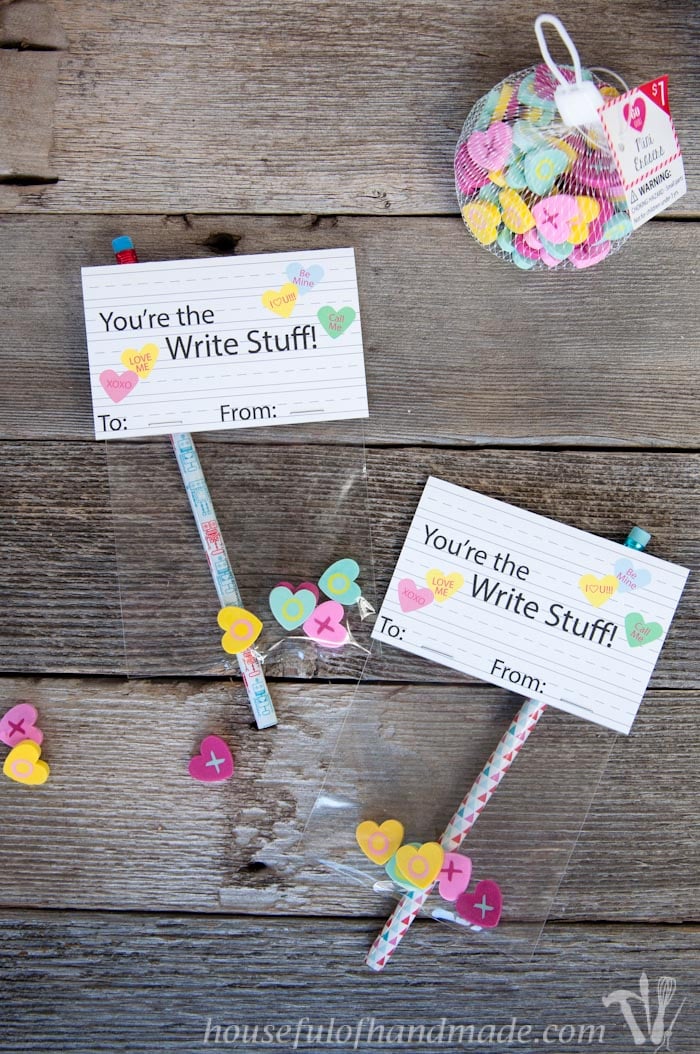 Free Printable Pencil Valentines
And for even more Valentine's Day awesomeness, I am excited to announce that I am joining 13 other bloggers for a blog hop full of Valentine's Day crafts on a budget. Make sure to come back on Jan 27 for all the amazing tutorials.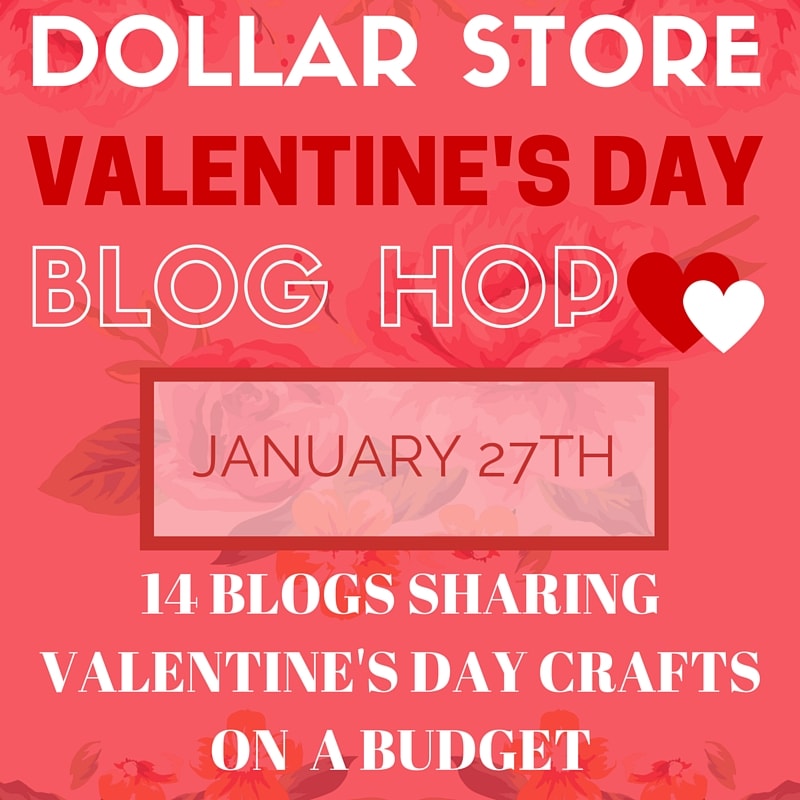 Here's to a day all about love!