Create an adorable paper hot air balloon spring wreath that will look great on your front door!
The sun is shining, the air is warmer (slightly) and I am ready for spring. Yay! I can't wait for the ground to thaw and the flowers to grow. But until then, I will have to settle for just filing my home with bright and cheery spring decor.
And my seasonal decorating always starts at the front door. This time I didn't go for a traditional wreath, instead I made this beautiful Hot Air Balloon Spring Wreath to brighten my door.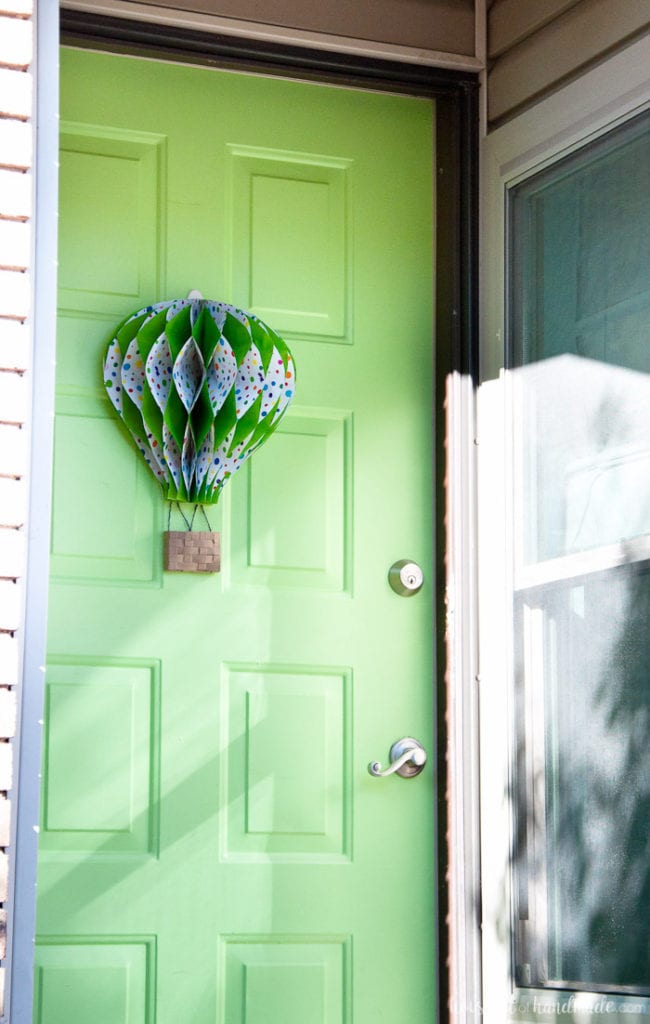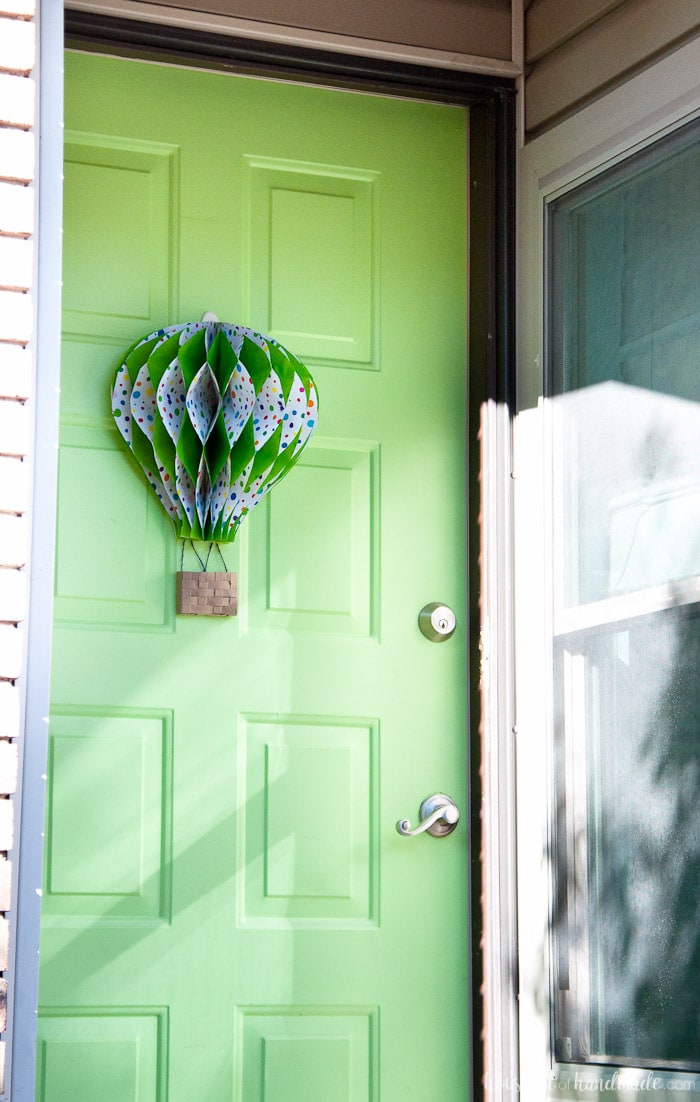 After making the giant paper ornaments for my front door a couple years ago, I have been thinking about doing the same thing with a hot air balloon. After waiting way too long to make it happen, I decided it would be the perfect DIY spring wreath for this year.
Doesn't it just make you think of warm days and having fun on the grass?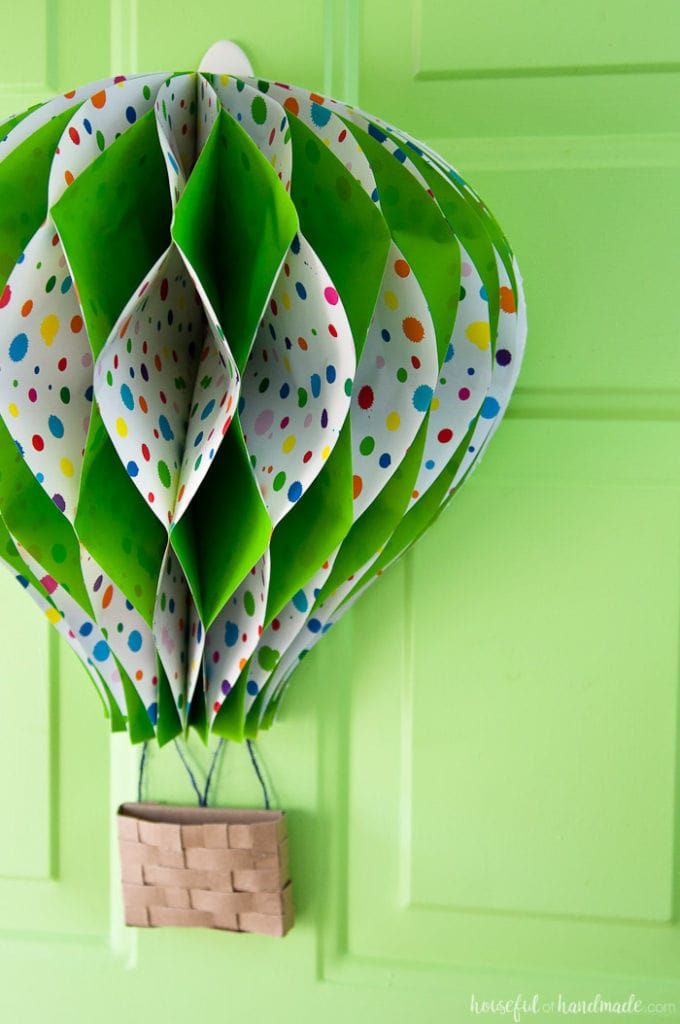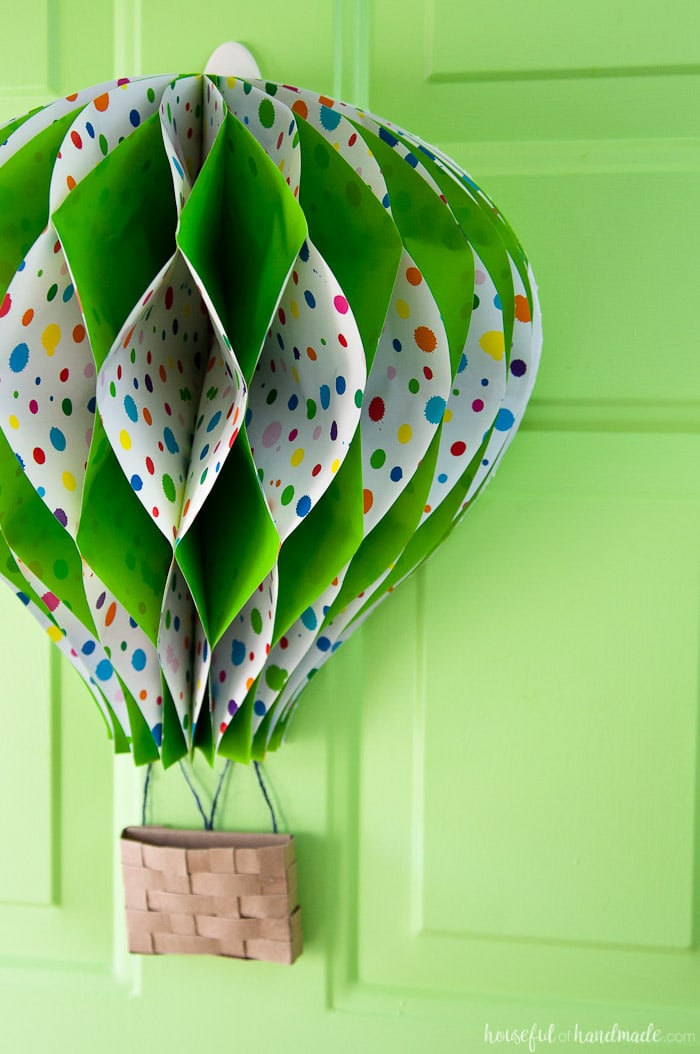 As a kid I always loved seeing hot air balloons in the sky. I remember driving the ever-so-long (but really only 2 hour) drive to visit my grandparents and getting so excited when we say hot air balloons peeking over the mountains.
It just seemed like a fairy tale to me. And what is spring but the same fairy tale of warm after a long winter.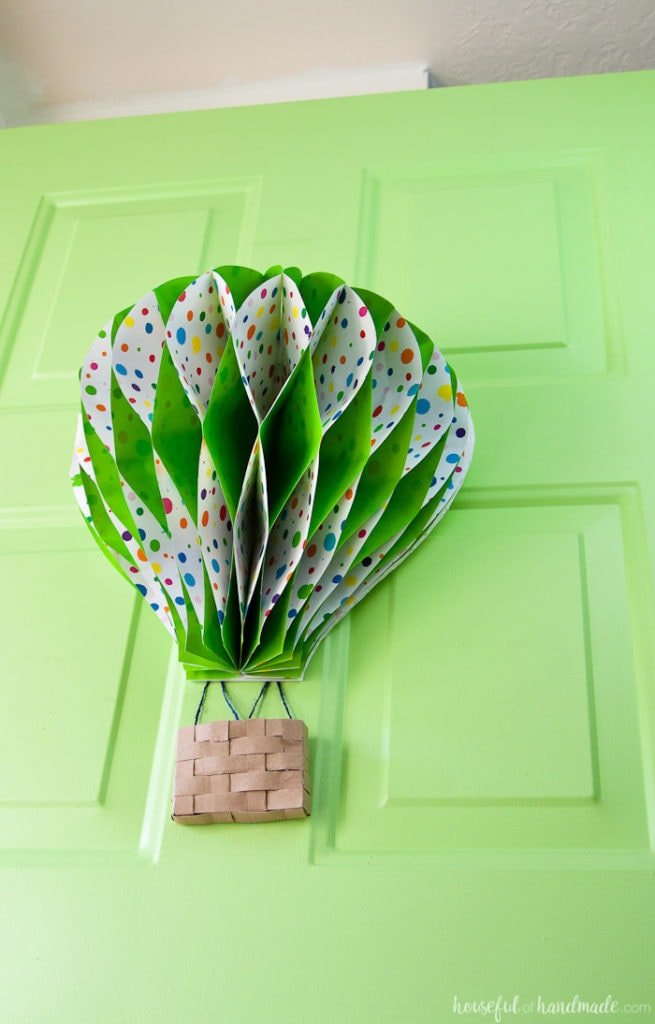 And while this looks like a complicated wreath, it really was so easy to make. It only took me about an hour and then I had a beautiful hot air balloon spring wreath to welcome in the sunshine!
But don't be fooled, it was still cold, but at least the sun was shining. I think that is a good sign that spring is on it's way.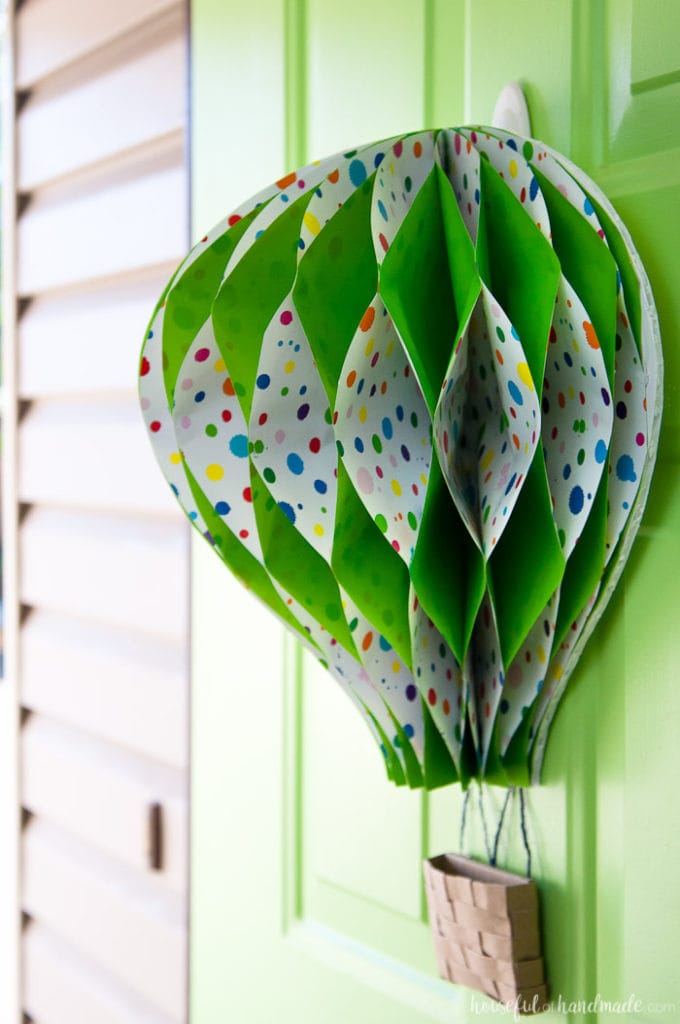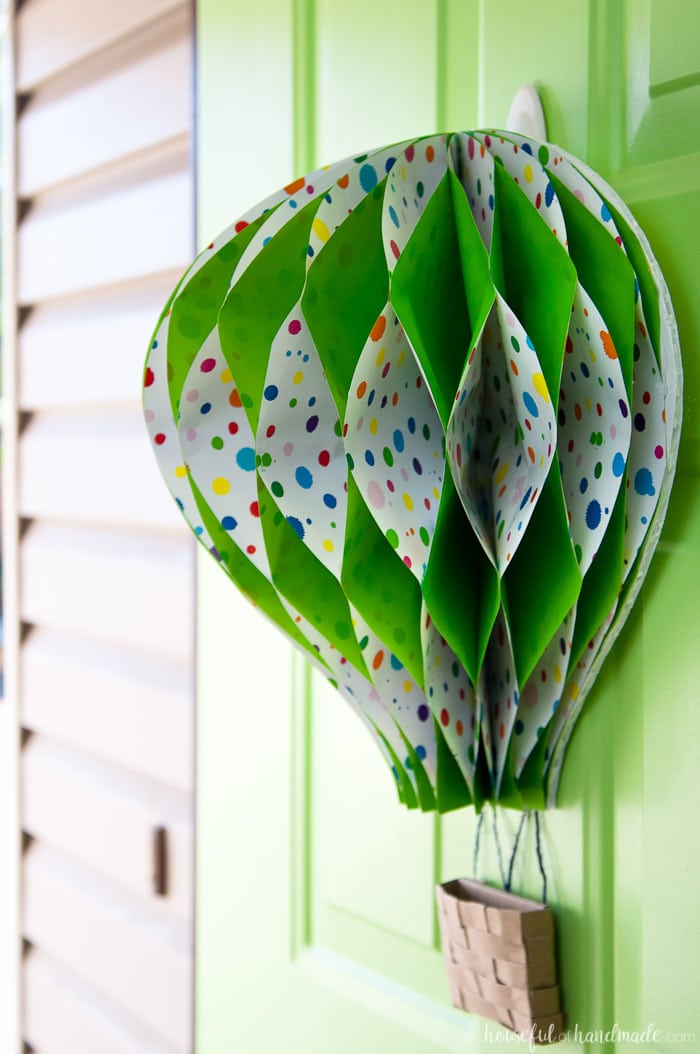 If you want to make your own Hot Air Balloon spring wreath, I am sharing the tutorial over at Oh My! Creative today. Click here for all the details.
And maybe if we all wish together really hard, spring will be here quick this year!