This post contains some affiliate links for your convenience. Clicking these links will help support this blog so I can keep creating things to share with you, but you will never pay more by using an affiliate link. Click here to read my full disclosure policy.
How to Float Mount Art the Easy Way
Supplies:
Art
Ruler
Frame with mat board (or more foam core board)
Optional: spacers
Cut a piece of foam core board so it is 1″ smaller than your art both vertically and horizontally. So if your art is 8×10 your board will be 7×9.
The easiest and cleanest way I have found to cut my foam core board is to use an X-acto knife and a ruler. I love these clear grid rulers that were made for quilters. Do not try to push the knife all the way through the first time. It usually takes about 3 times to cleanly cut through the entire board, but it will give you a nice clean edge.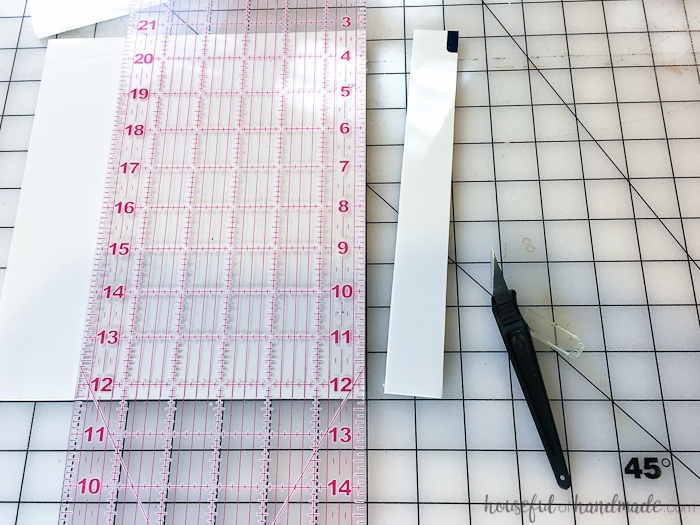 Turn your art over on a clean surface and adhere the foam core board to the back so that there is 1/2″ boarder around the entire board. Use the acid free photo mounting stickers to protect your art. One sticker in each corner should be perfect.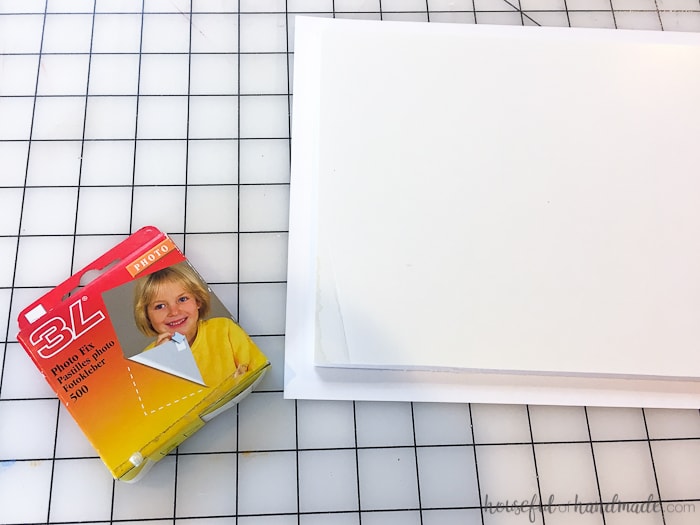 Now grab your mat board from your frame, or cut a second piece of foam core board to fit the opening for the mat. I used a piece of foam board and then painted it so that it was the color I wanted. You can easily paint the foam board with craft paints or even spray paints (gold mat anyone?!).
Using the photo mounting stickers, center your mounted art on the board and secure.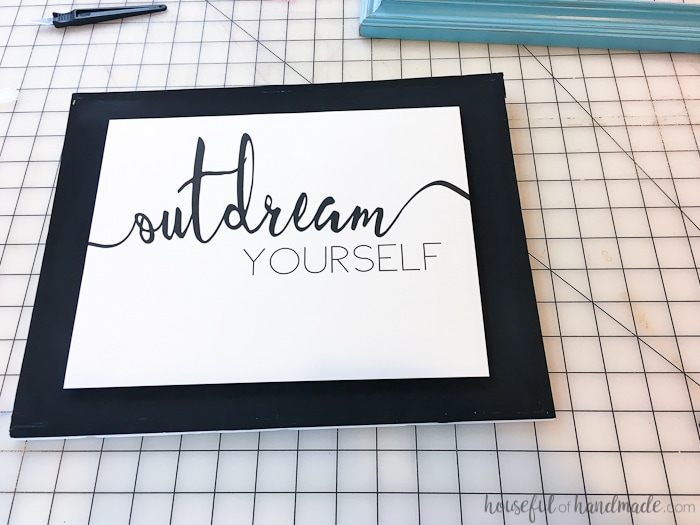 If you are not using glass in your frame, put your art back in your frame and you are ready to hang your new float mounted art. But if you want to have glass you will need to make sure your frame is deep enough for the float mounted art. Then you can either buy spacers to hold the mat board with the mounted art back from the glass, or you can cut scraps of foam board to the depth you need and insert those in the edges of your frame.
You can learn how to float mount art and hang lots of pictures in just a few minutes. It's that easy! Now I really have no more excuses for not finishing the walls in all the rooms of our house (except maybe the I'm too tired one!).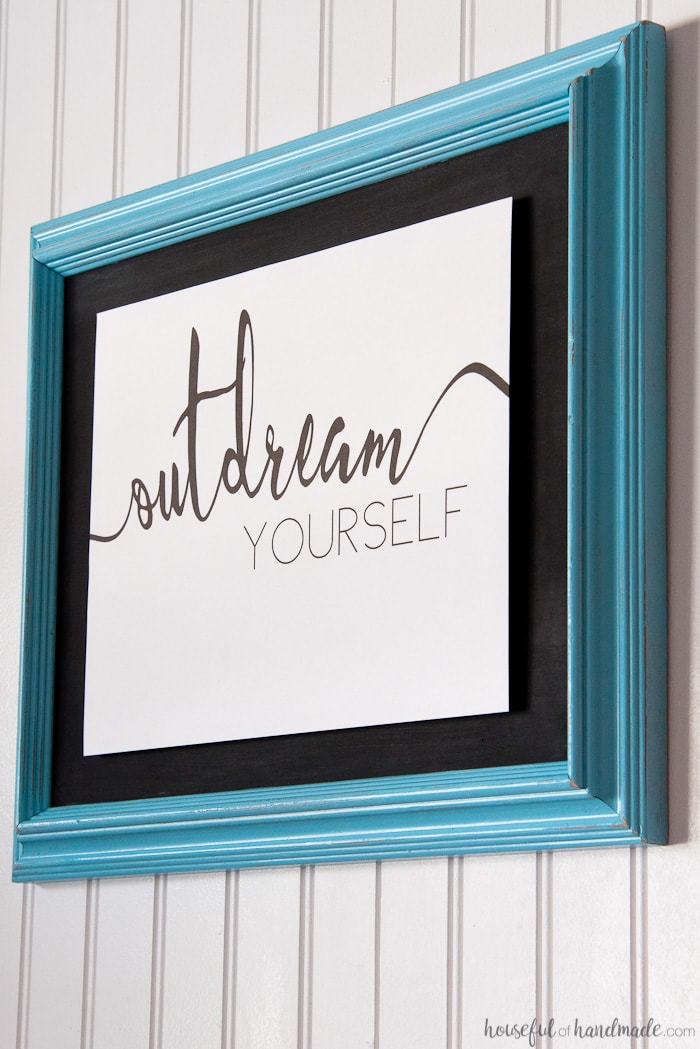 Now on to decorate another wall!