This post contains some affiliate links for your convenience. Clicking these links will help support this blog so I can keep creating things to share with you, but you will never pay more by using an affiliate link. Click here to read my full disclosure policy.
How to Make A Santa Mailbox
Supplies:
Cereal box
Coverstock
Hot glue gun and glue sticks
Hammered spray paint

Pick any color you want, I used Rustoleum Hammered in Silver.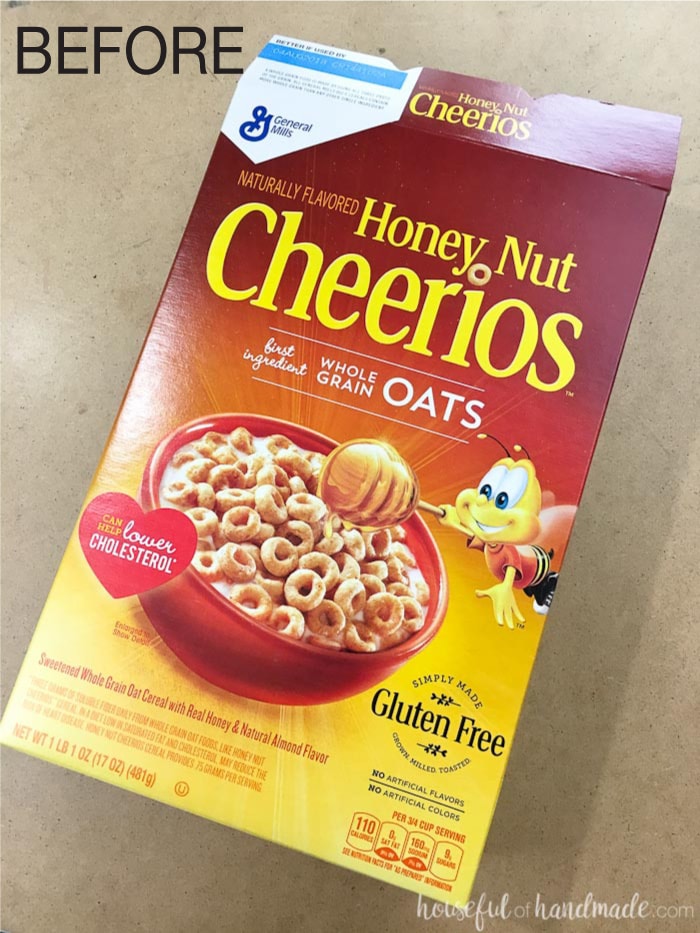 Cut the top flap of the back of the box off. Then cut the sides of the box at an angle by measuring down 1″ at the back of the box and 2 1/2″ at the front of the box. Cut along this line with the X-acto knife. Now cut the front of the box off between the 2 1/2″  marks.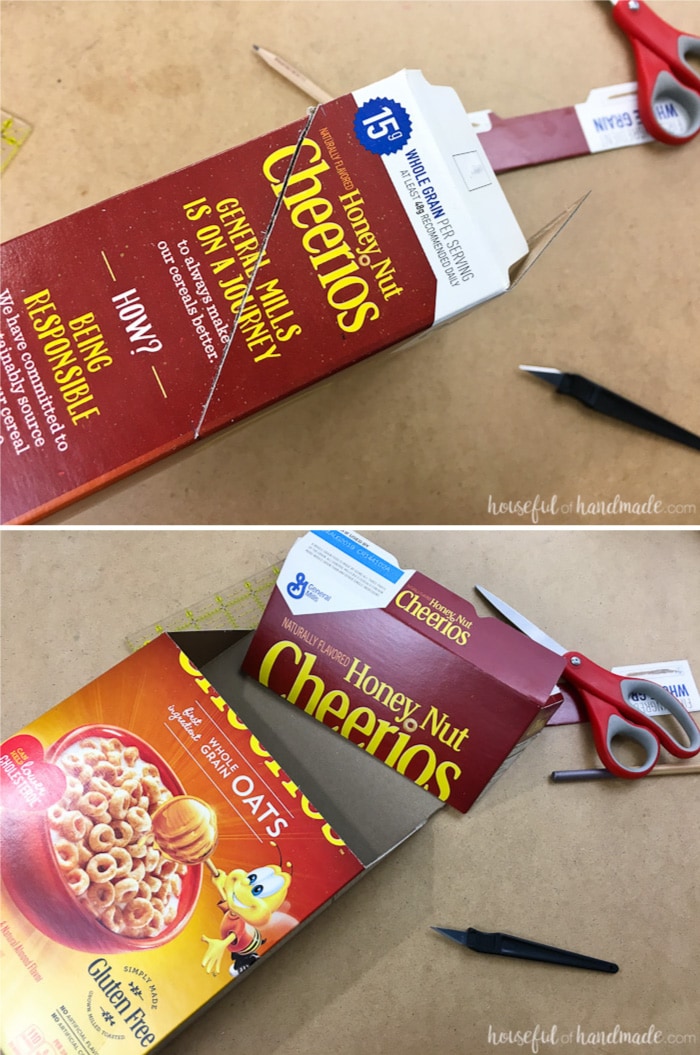 Cut the sides off the top piece of the box you just cut off. Then draw a decorative edge on the top flap and cut it out.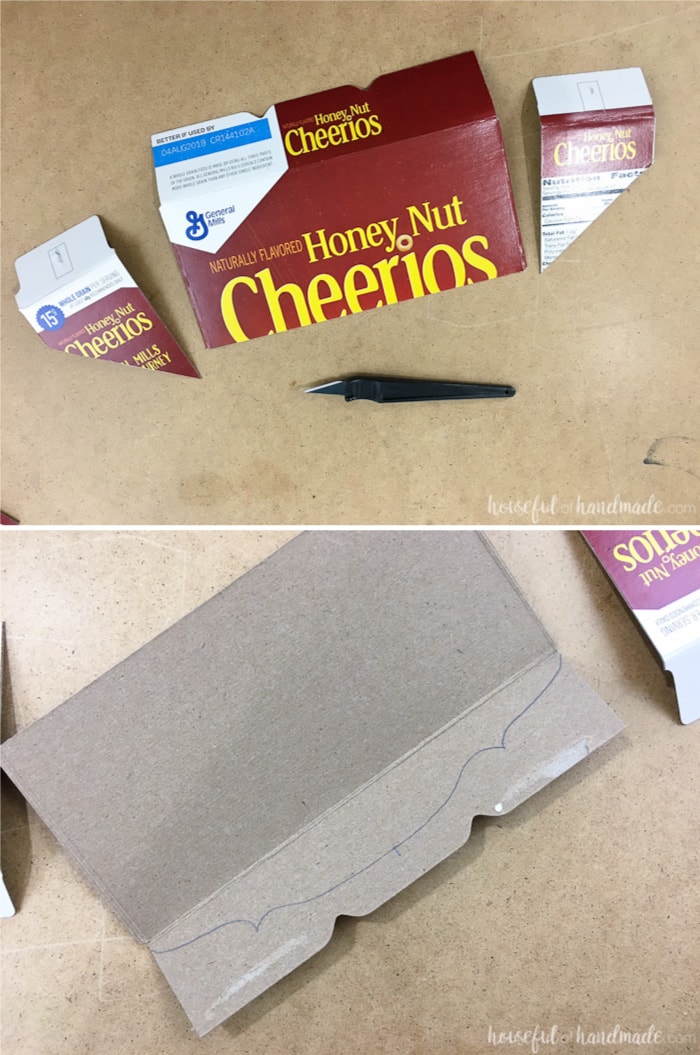 Cut a slit in the top of the box with the X-acto knife.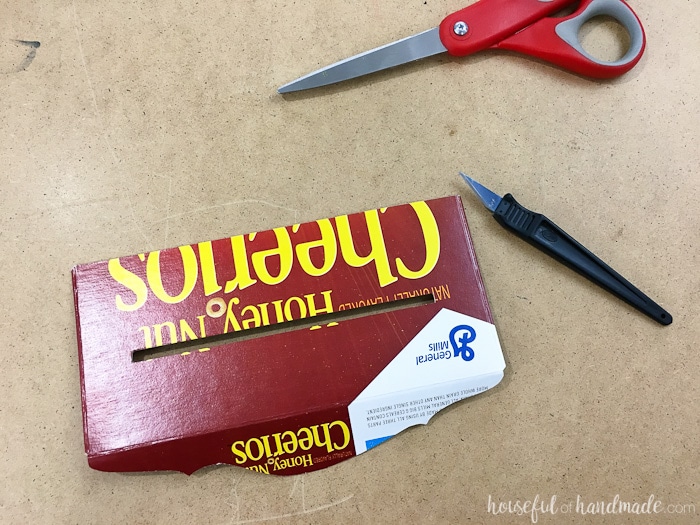 Cut the letters you want out of the coverstock. I used my Silhouette electronic cutting machine to do it, but you can cut it out with scissors or the X-acto knife too. I kept the paper I cut the letters out of to use as a template to help me glue the letters on straight. Just tape it to the center of the cereal box. Add hot glue to the back of the letters and then place them back in their spot on the template.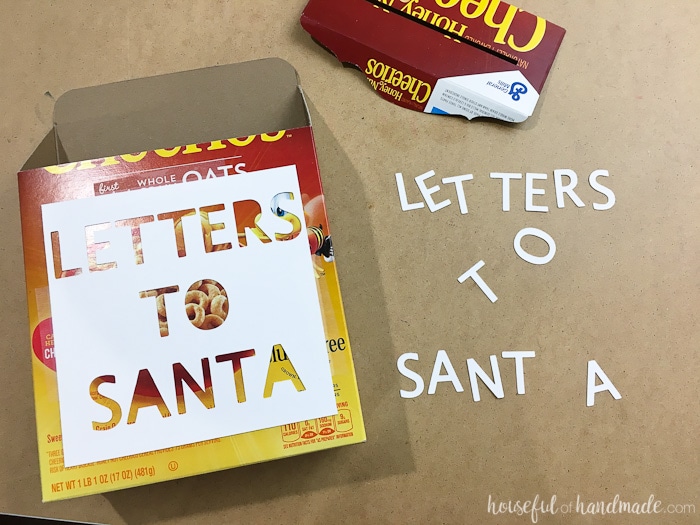 To make the letters look like they were punched out of the box, caulk around all the letters to give them a curved appearance. The easiest way I found to do this was to use my finger to press the caulk around the edges of the letters.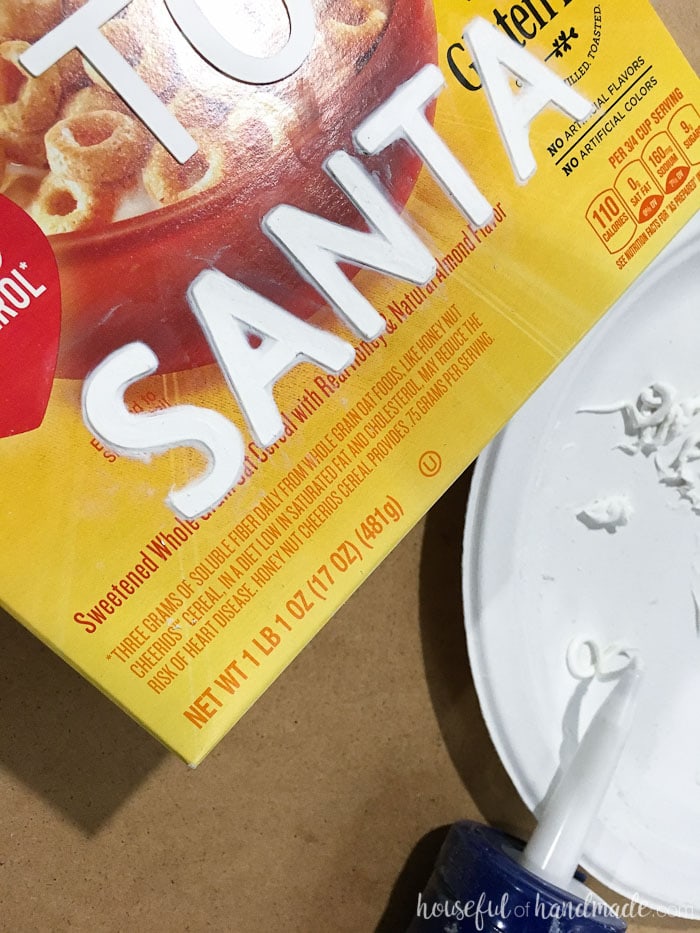 After the caulk is dry, spray paint the entire Santa mailbox with the hammered metal spray paint. The hammered metal requires a thick coat to create it's texture. Let the paint dry completely (the thick coat of paint takes longer than normal).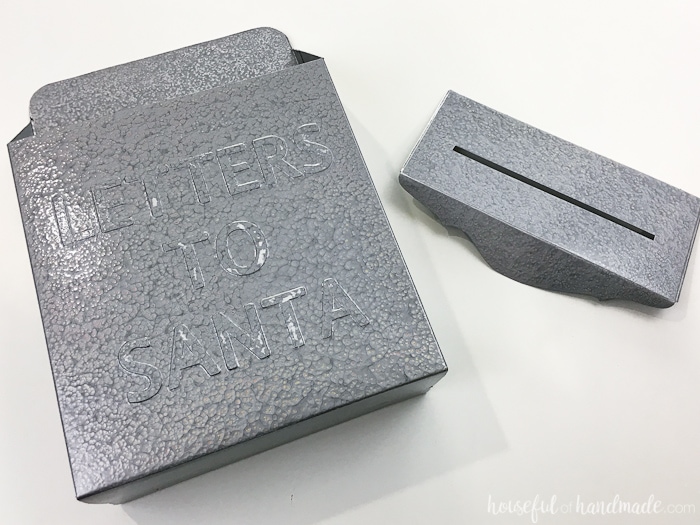 Glue the hinges to the top of the box and flap with the hot glue. I also dry brushed a tiny bit of black craft paint round the letters to help them really pop.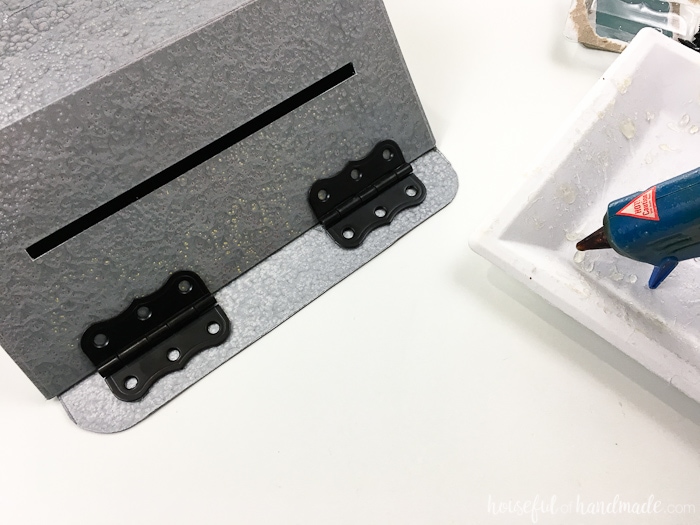 And now it is ready for all those letters to the North Pole! I am hoping the kids have fun filling it with all kinds of Christmas wishes.
Here's to a wonderful Christmas season!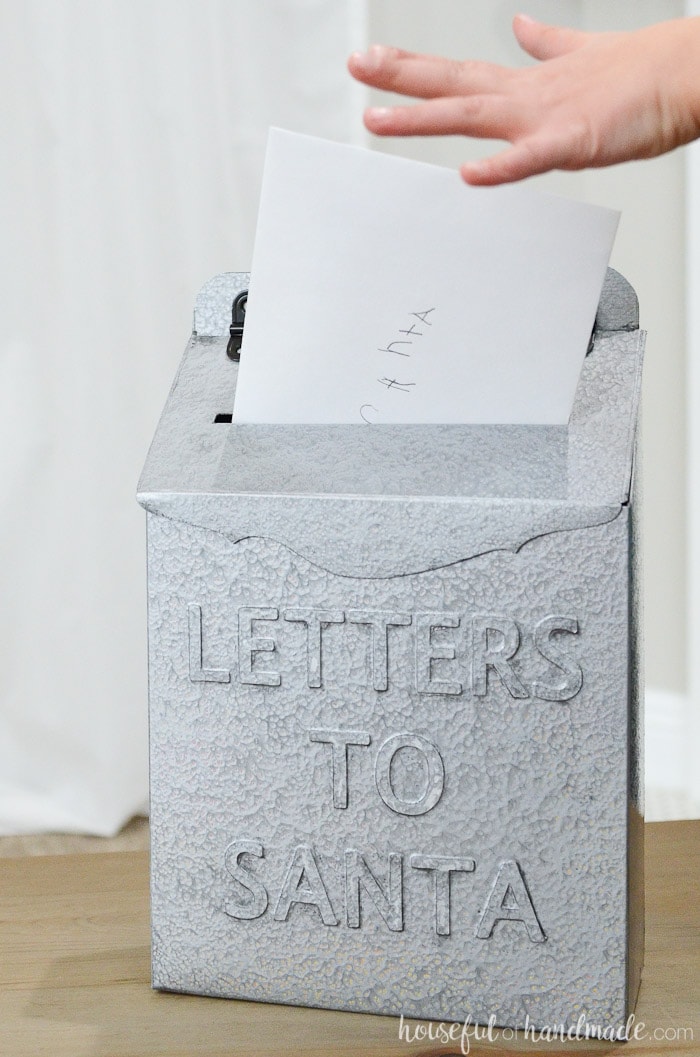 And don't forget to check out the rest of my Christmas Decor tutorials.