I have been learning all about Adobe Illustrator and how to design surface patterns thanks to a great Creative Live Class by Bonnie Christine. She gave me the motivation to start this blog! I have been using my designs to create a background for my computer desktop and my iPhone. So I am going to be sharing a background with you each month that you can use if you would like.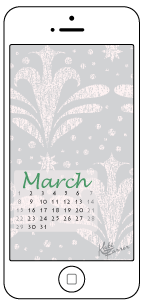 I have decided I love to have a calendar on my iPhone lock screen background because I can quickly tap my home button and see the month at an overview. It has been very helpful (especially when I can't remember what day it is!). So I am including a calendar on the phone background as well.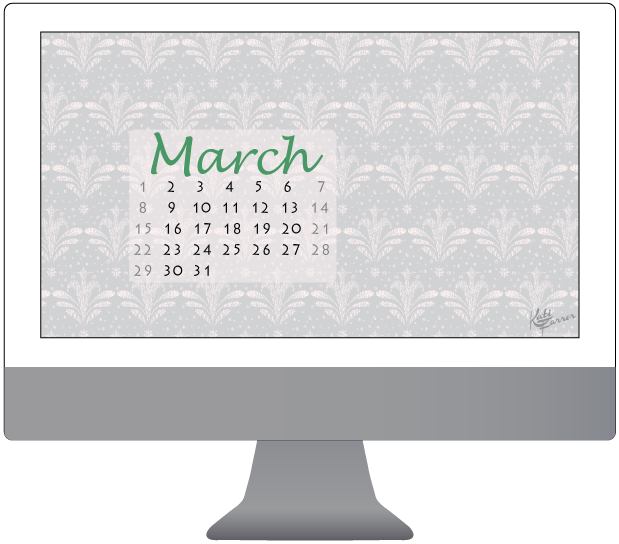 I have been working on putting together my very first pattern collection. My inspiration was from our not so recent trip to Hawaii. Even though the trip was a long time ago, I still remember it like it was yesterday and I have tons of photos to inspire me. This particular pattern was my artistic interpretation of the waves. I actually makes me think of the famous scene from The Little Mermaid where Ariel pops out of the water on the rock, and since that is my ALL TIME FAVORITE movie, and I may have recreated that scene over and over in the bath as a kid, this pattern really speaks to me. I hope you like it too.
To download the backgrounds, click on the image above and the full size image will open in a new window. Right click and select 'Save As'. Save your file where you want and you are ready to use it as your background.
I would love your feedback on any of my digital files or designs!
** All designs, images and tutorials on Houseful of Handmade are protected by copyright. I am sharing them for your personal use, you may not reproduce, distribute or sell them in any way. Please feel free to share them with others, however to do so, direct them to my website to access the files. Thanks! **