Need ideas for Christmas gifts? Check out these great gift ideas for the creative women in your life.
With Christmas just around the corner, I know I always have a hard time thinking of what to put on my Christmas list. So I decided to join in with some friends to share some of our favorite things. It's a fun new take on a gift guide.
Plus I included my Christmas list at the bottom. Maybe I am hoping Santa is reading… or maybe it will just give you some gift ideas!
For more gift ideas, check out my favorite things gift guide from 2019 or 2020 favorite things gift guide.
This little tool gave me the confidence to start my building and woodworking journey. If I had to learn dovetails, mortise and tenon, or dowel joints, I might never have taken on that first project. But the Kreg Jig made it easy for me to learn to build strong furniture!
If you want to start learning woodworking, I couldn't recommend the Kreg Jig more. They have this basic pocket hole systems that is under $50. Or my favorite (and the one I have been using for years) is the K4 system for $100.
And for anyone who just wants to start with creating some of the Amazon free plans online, I would recommend the Kreg Jig with a miter saw. This is the miter saw I still use and it only costs around $100. So for $200 you can learn a new skill in the new year!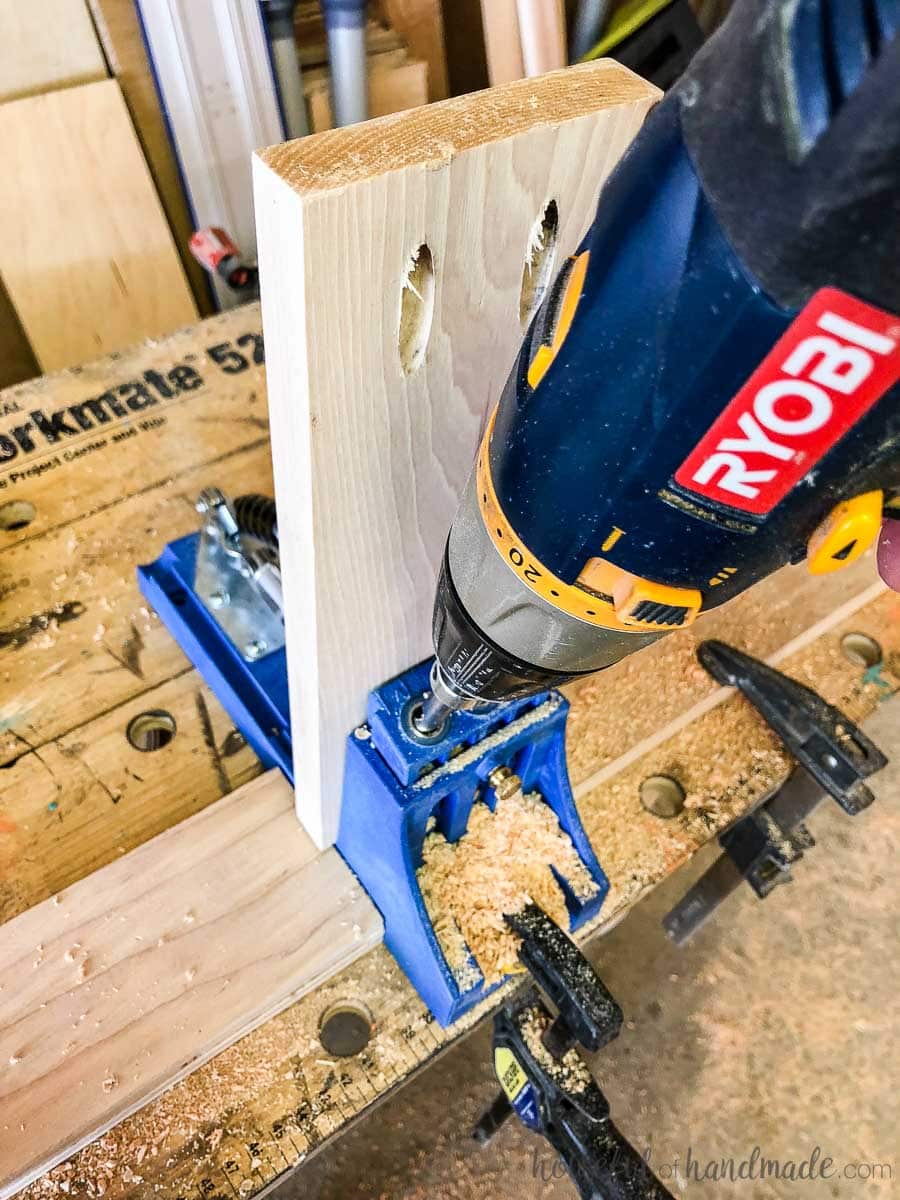 One of my favorite way to create fun home decor is with paper! Seriously, you can't even tell they were made from paper. How cool is that? And it was all done with the help of my Silhouette Cameo.
But the Silhouette can cut way more than just paper! You can creat fun vinyl projects, wall stencils, and more. And this time of year is such a great one to give the gift of creativity. Here is a sneak peak of the amazing things you could make with it.
We have these glass pendant lights hanging over our kitchen island and they look amazing! They are so sleek and simple and do not get in the way of the view of the new kitchen.
I used these Edison style LED daylight bulbs inside our pendants and they give off so much light to help when I'm in the kitchen (PS I like things really brights). It makes me so happy that they finally made LED bulbs in the vintage style. And daylight temperature bulbs are my favorite for making the home feel like it is full of natural light (even when it isn't).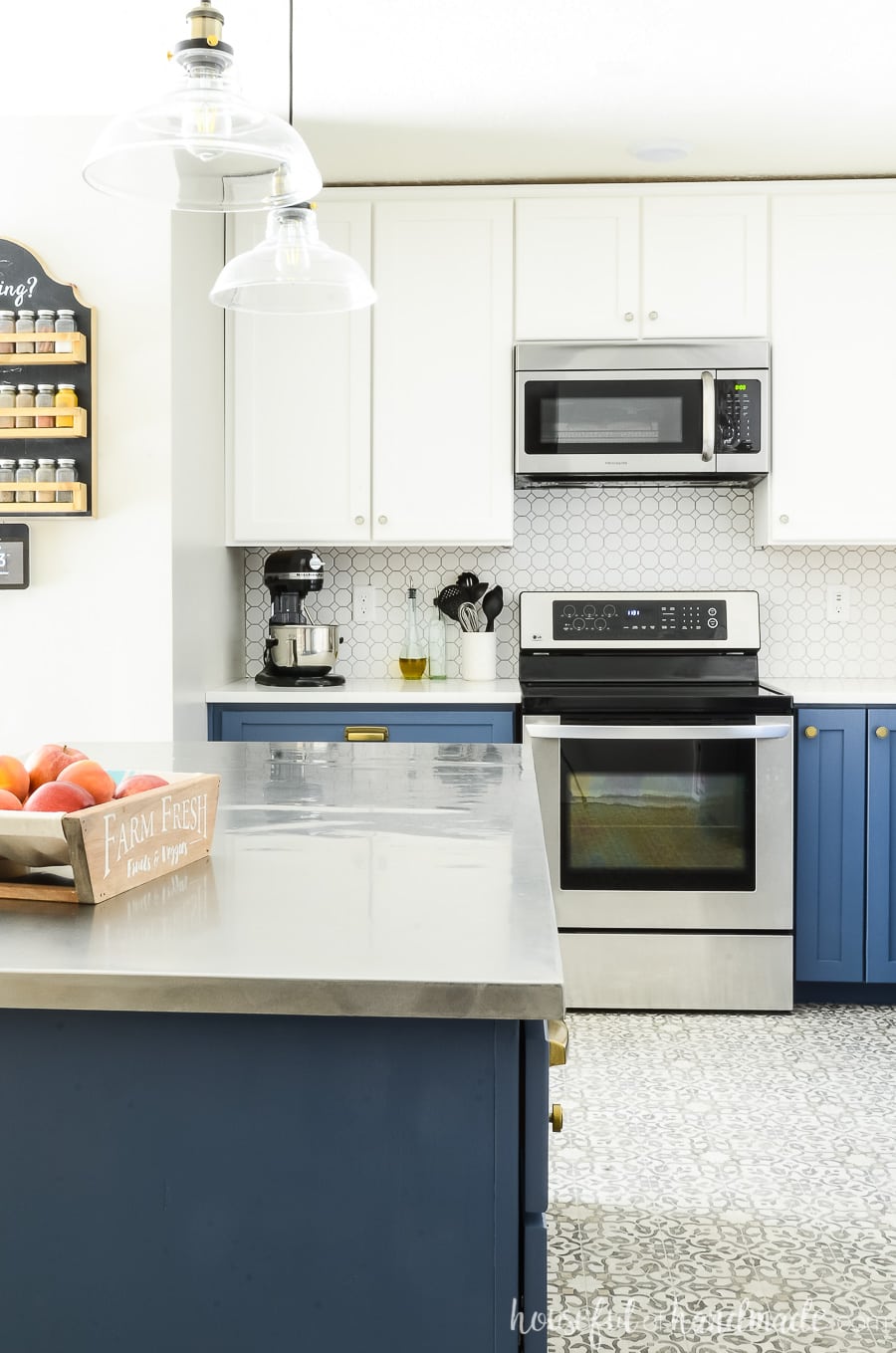 To say I love my Roomba would be an understatement. This thing makes me so happy! Hearing it hum around cleaning the floors while I am in the office working (aka, crafting) is the best sound in the world.
And I get it, robot vacuums can be expensive. But I am cheap so I went for the most basic model. Still totally worth it! They say money can't buy happiness, but a cleaner house can be bought with a Roomba, and that makes me happy!
Do you need an inexpensive stocking stuffer for your favorite woodworker? You need the Glu-Bot! This simple little gadget makes applying wood glue to your projects so much easier.
The glue comes from the bottom with just a squeeze. So even when your glue is low, you don't have to wait forever for it get to the spout. I use this little thing daily, and to make sure I never run out of glue, I have a gallon of wood glue in the shop and just keep refiling my Glu-Bot. So easy!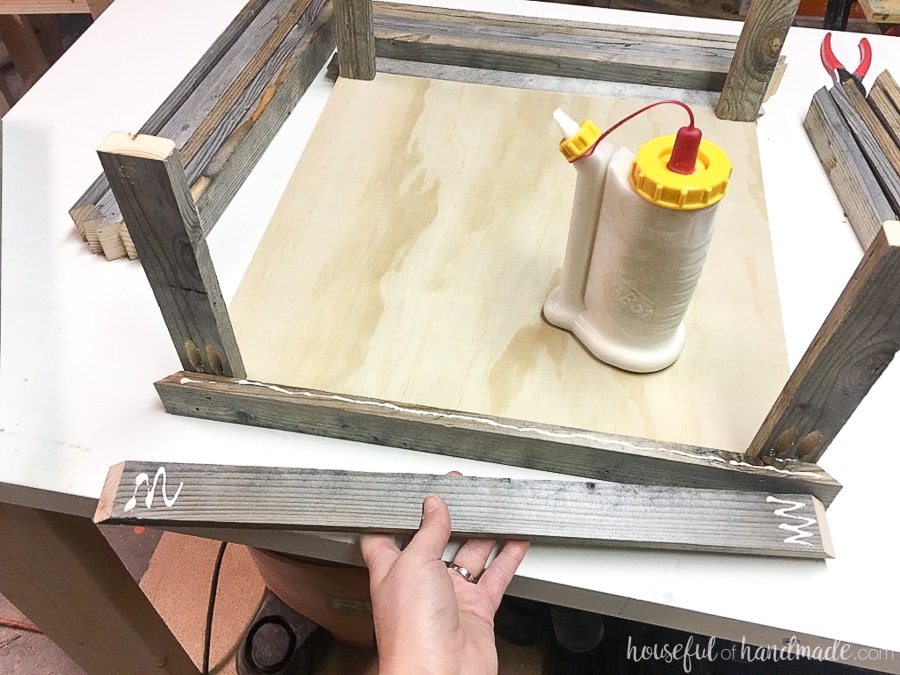 I like to serve dinners family style! A big bowl of pasta or a large dinner salad. Whatever I make, I love serving it in this 13″ serving bowl. It makes me feel like my easy weeknight meal is just a little fancier.
I also love using my giant serving bowl when we are entertaining. This thing can hold enough food for a crowd. But even better, it is dishwasher safe so I just toss it in there with the rest of the dinner dishes and enjoy the remainder of my night!
Sometimes you make a project that just turns out better than you hoped. And then if it is super helpful and can be used on a daily basis it is even better. That is my Farm Fresh Produce basket.
This little basket was so easy to build but looks like amazing on our kitchen counter. The kids are able to grab fresh fruits and vegetables whenever they want. And it's very helpful to have the basket in my eyesight so we never run out of apples!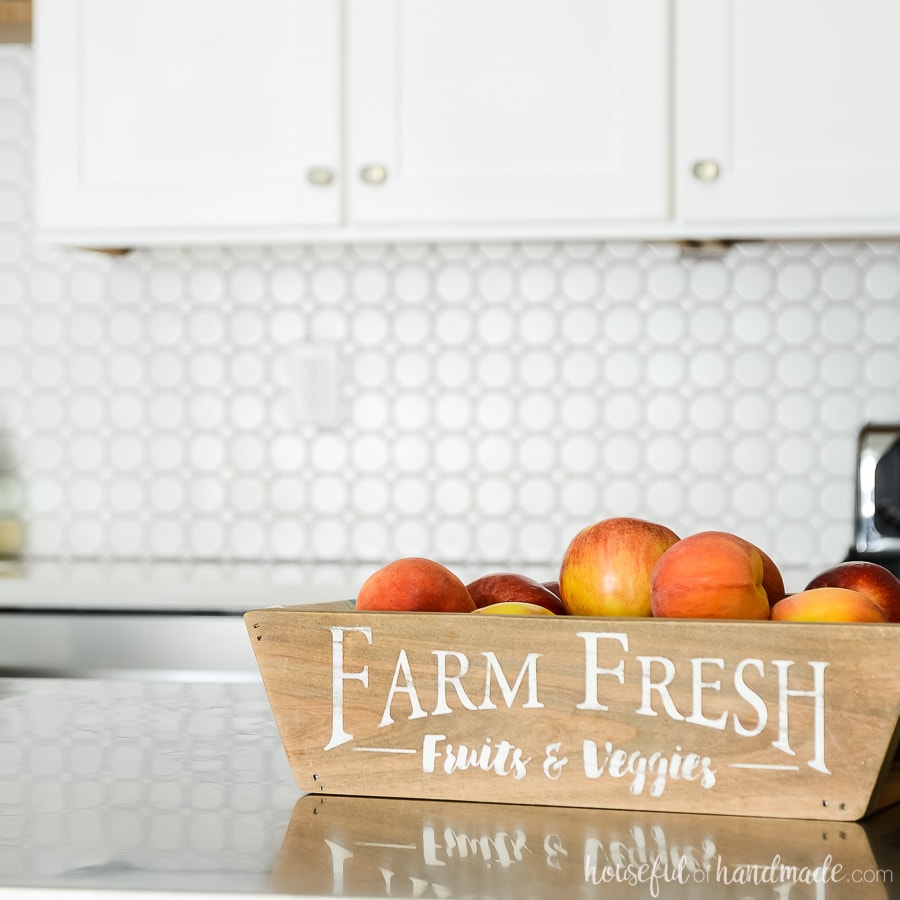 Have you ever watched Good Eats? It's one of my favorite shows! And good news, it's back. Happy dance!!!!
One of the things Alton Brown was famous for was his salt cellar full of kosher salt. Just a pinch her and a pinch there. Or use a measuring spoon to scoop larger amounts. It looked so easy. So I bought one… and I love it!
I have been using a salt cellar for salt in the kitchen for years now. It looks so pretty on the counter and makes me feel like I am on a cooking show when I make dinner.
Whether I am paper crafting or sewing or even doing small woodworking projects, my rolling craft table gets a lot of use. And it can take it thanks to the giant cutting mat that I have on top.
This thing allows me to cut things right on my table top anytime. But even better, the grid and ruler make measuring and cutting so quick. And if you add in this 24″ quilter's ruler with a rotary cutter, you will have the ultimate craft space. I promise!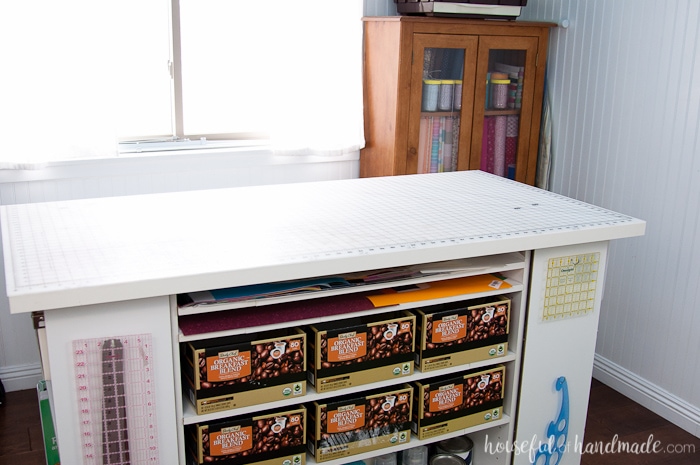 I know it seems really odd that a shower cap is one of my favorite things, but listen up. Since I have long hair, I do not wash it daily. or even every other day. Especially here in Utah with the dry weather. My hair would not survive that!
Tying it up in a bun does not protect my hair from getting wet and going crazy, so I use shower caps. For years I have been buying inexpensive shower caps that helped. But they stretch out quickly so I replaced them often.
When I first heard about the SHHHowercap I was excited. But the cheapskate in me scoffed at the $43 price tag. I don't even spend that on a shirt that I wear out of the house.
But I kept thinking about it and in a moment of weakness pulled the trigger. I couldn't be happier that I did! This is the best shower cap ever. It doesn't make your head sweat in the shower keeping your do fresh. It does not stretch out. And it stays super put without creasing your hair!
My Christmas List
I don't know if these will be my favorite things in the coming year, but these are the things I am hoping Santa puts under the tree for me this year. (Hint hint hubby!)
I loathe doing floors! Vacuuming and mopping are my least favorite tasks. Last year I took care of the vacuum problem with our Roomba. She has changed my life! So this year I am hoping to cross mopping off my to-do list too
My current workshop has lots of fun tools (I could do a post all about the things I love in there), but I still do not have a scroll saw. I have been drooling over the cute intricate wood decor for too long. It's time this DIYer got her hands on one!
You guys, I know it sounds cliche but I seriously love my Instant Pot! We use it for almost every meal. Whether it is making a complete meal in the pot or just making the perfect side of brown rice.
But when I want to make 2 things at the same time I am stuck (and it has happened more than once recently).
I bought my Instant Pot last year on Black Friday and because I didn't know how much I would love it, I bought the most basic model. Now I want a 2nd one with more bells and whistles. Especially the yogurt function (oh man, homemade Greek yogurt is the best).
4. Jewlery
I know, not creative at all. But a couple years ago my amazing husband bought me the best necklace ever! I fell in love instantly and whenever I wear it I get loads of compliments.
However, it is probably the only necklace I wear these days so I need a couple more big hits in my jewelry cabinet. To make sure I get exactly what I want, I found this one and this one that make me smile.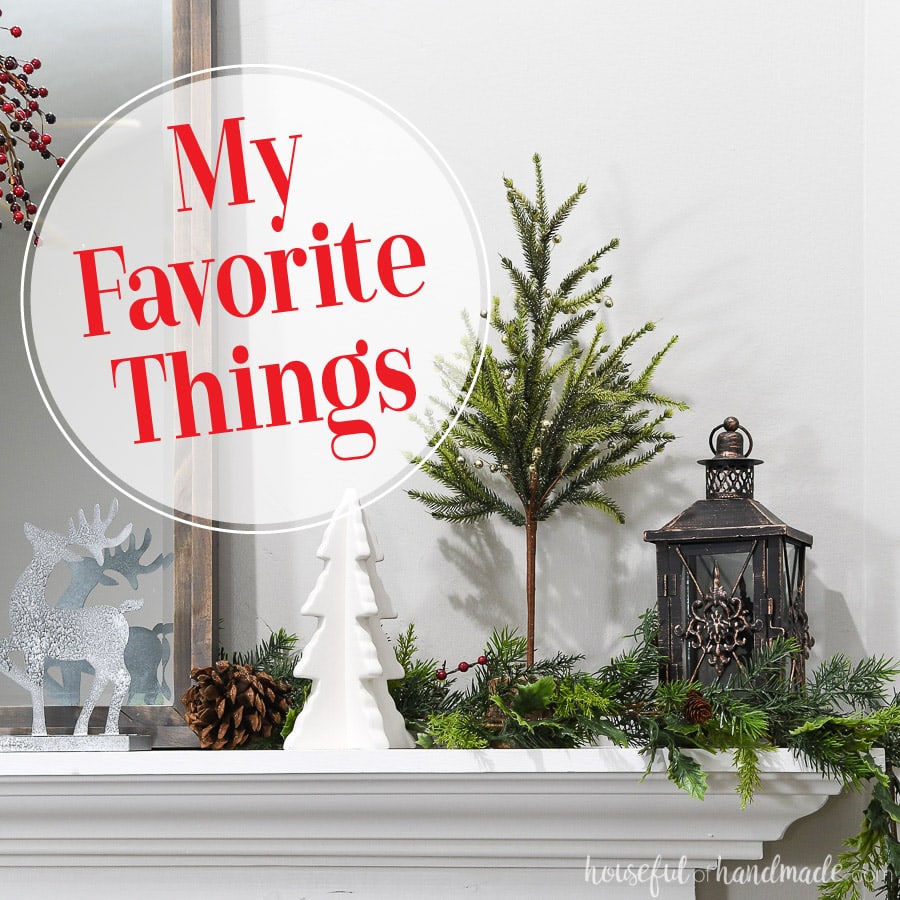 What is on your Christmas list? Leave me a comment and let me know what some of your favorite things are.
And now don't forget to check out the other Favorite Things posts. There are some amazing ideas! I can't wait for Christmas.