Our home remodel is still coming along. I am moving a bit slower now that it is summer. I was planning on being super productive on Thursday, but then my my friend texted with an invitation to go play up the mountains and well, that sounded way better than being productive.
So instead of working on the new railings, we spent the majority of the day splashing in a mountain stream getting devoured by mosquitos. It was a blast! But since I didn't get as much productivity on the railing as I had planned, I thought I would share some thoughts on renting tools versus buying tools.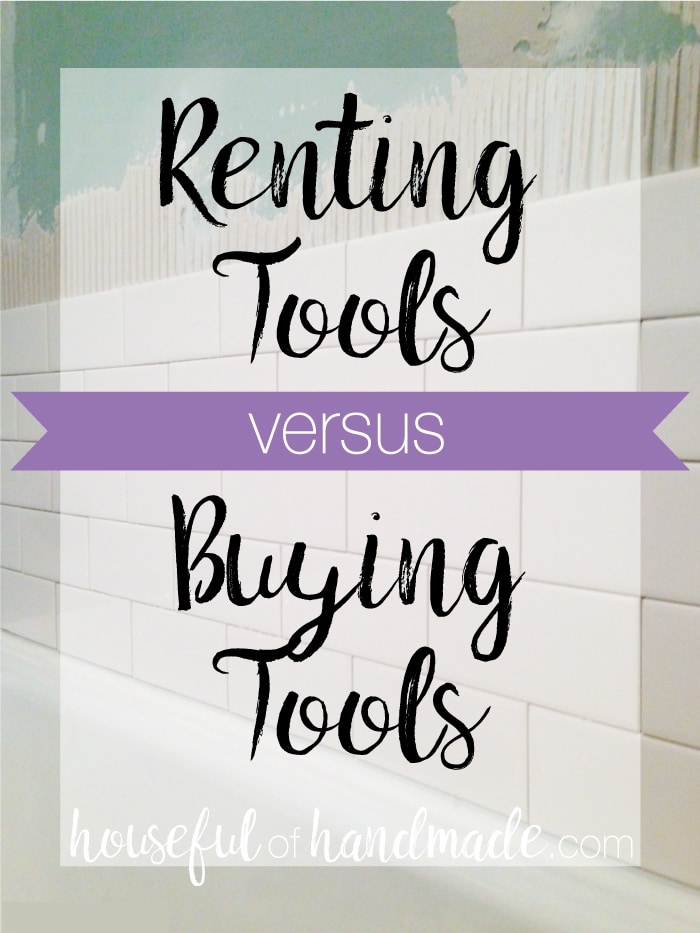 If you are DIYing a remodel, you will quickly learn that buying the tools you need to complete your projects can quickly break the budget. When we started building up our tool selection we started with the absolute basics, then as we needed a new tool, we looked at whether it was better for us to rent or buy it. Renting tools can be a huge budget saver when doing any specialty work.
When we were getting ready to tile the floor in the master bathroom, we knew we would need a tile saw. My first instinct was to rent it for the project. I assumed tile saws were more expensive (over $200) and would quickly make our $150 bathroom floor twice as expensive. But knowing I would be needing a tile saw again for the bathroom shower, I thought it would be worth a couple hours of research.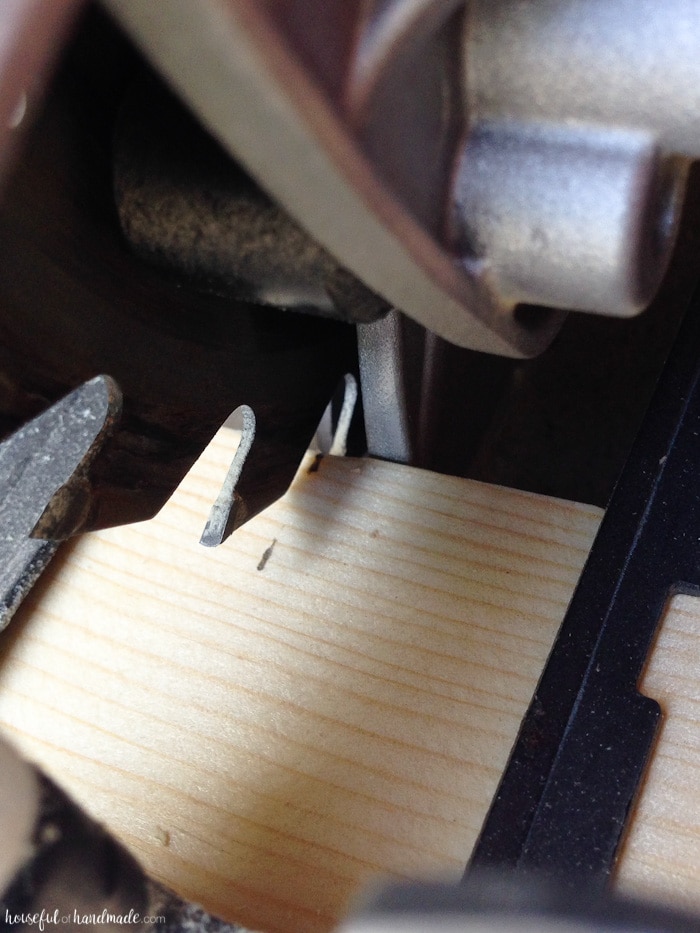 I am very glad I did my research! Renting a small tile saw runs around $30 for 4 hours or $50 for a whole day. It seemed reasonable to me. However, I knew I would be using the saw a second time in the very near future for the shower, and a third time rather quickly for the fireplace.
Then in a few months we will have to redo the kids bathroom because it is looking really bad (we just have to get the master done first), and eventually I will be tiling a backsplash on the new kitchen I dream about daily.
So if I added up $30 for each time I rented (which I now know wouldn't have been enough time) I would be spending $180 on the low end to rent the tile saw over the next couple years.
I did some research and found this SKIL brand small tile saw that had great reviews for only $85. Now I know this tile saw is not a professional tile saw, but I am not a professional. I will be using my tile saw occasionally (about 6 times in the upcoming year to year and a half) and even if I have to replace a blade for each project, I would still be saving a good deal of money over renting a tile saw.
And after using the tile saw for the first project, I am so happy we chose to buy it. It was super easy to use. For the master bathroom floor we cut 12″x24″ tiles on our small saw with no problems. And when completing your very first tile project, stressing about getting your tile saw returned on time would have been an added stress that I am so glad we didn't have because it took quite a bit longer than we originally thought it would.
Tiling the shower actually took me two days instead of one because the subway tiles just required a bit more time to ensure they were spaced right. Then the fireplace ended up taking two days too, and I originally thought I could do the hearth and surround in one. So I would have already added 2 more rental days on just the projects I've already completed, I am sure the rest of the projects I have planned will probably have some surprises for me too!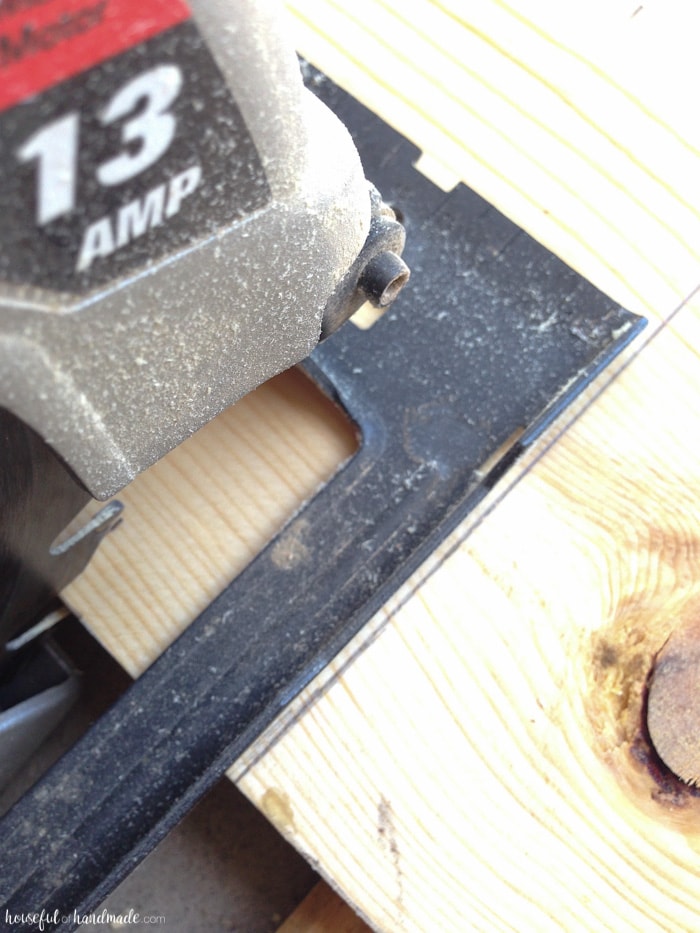 Now I am not saying that it is always a good idea to buy a tool instead of renting, but look at how many times you are going to be needing that particular tool. If you plan on using it over and over, it may be worth an initial investment to save money over time. If it is a one time need, renting a tool for a fraction of the cost of buying it will help save the budget.
One other thing I have learned, if you are a DIYer, you don't necessarily need the high end professional tools. They are made to withstand endless hours of use because professionals use the same tools over-and-over, day-after-day. DIYers use their tools more occasionally. I have been very happy with almost all of my inexpensive beginner tools and they have saved me a lot of money.
Do you have any tips for keeping a renovation on budget? I am always looking for new ideas 🙂