This weekend we dusted off the old tent and went camping!!!  We love camping, the good, old-fashioned tent in the woods camping.  Open fires, s'mores, hiking, and lots of dirt.  The kids have a blast and we get to unplug and just enjoy being a family.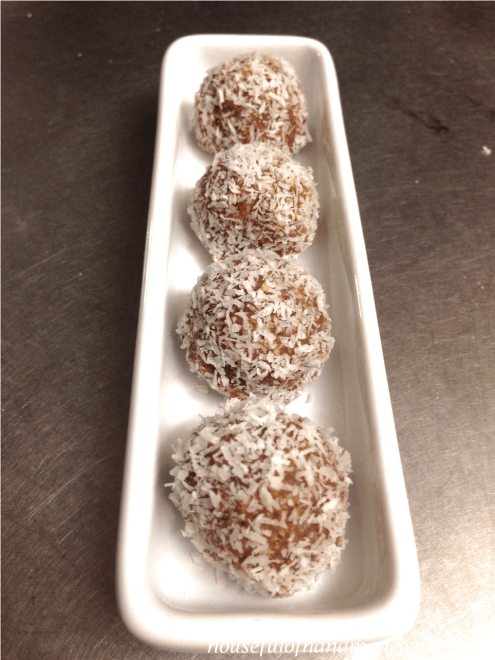 Getting ready for camping, especially the very first camping trip of the season, can be a big deal.  Having to plan out and pack all the food and drink you will need for a long weekend on ice isn't easy.  I have lists all over the house of food, supplies, utensils, etc. that we needed.  One thing that we always want to pack lots of are the nutrition dense, delicious, and easy to pack around foods.  Enter these simple Peanut Energy Bites.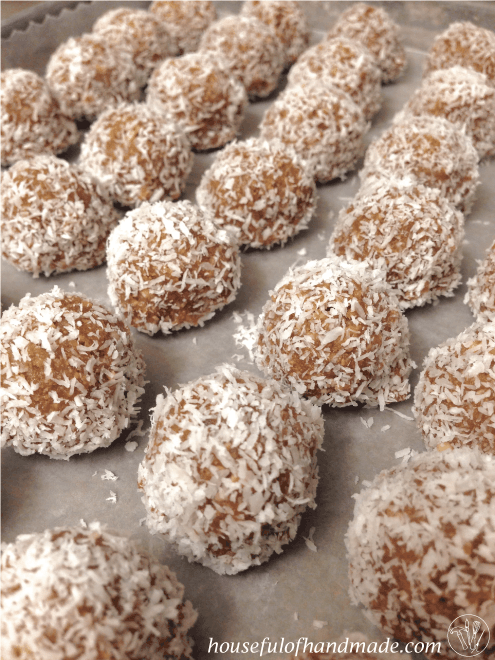 A couple years back I discovered a recipe for homemade Larabars and my family was hooked.  They are super easy to make and the varieties are endless.  But they can be very sticky and hard to pack for hiking and camping.  So I changed things up a bit and the results were perfect.
The best thing is they are super quick to make, use only 5 wholesome ingredients, and the family loved them.  A great source of energy for a long hike.
So if you are ready to make some Peanut Energy Bites, all you need to do is put the Medjool dates, peanut butter, and peanuts in your food processor.  Process until things are all crumbly, then drizzle in up to 1 Tbsp of water until it comes together.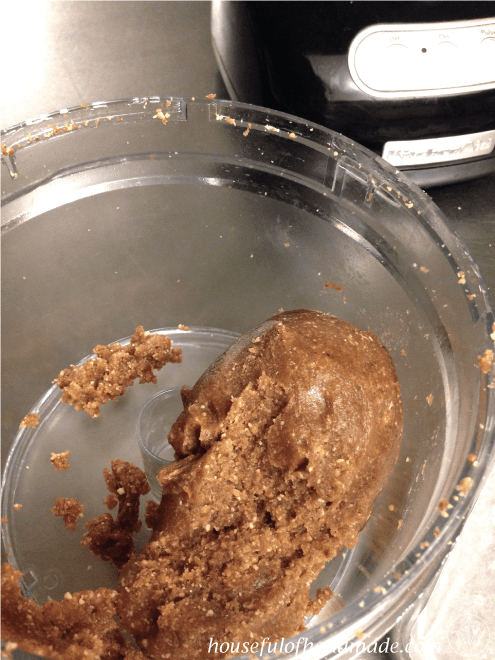 Then using a small cookie scoop, scoop out balls of the mixture.
Roll the balls in the finely shredded coconut.
Place the balls on a wax paper lined baking sheet.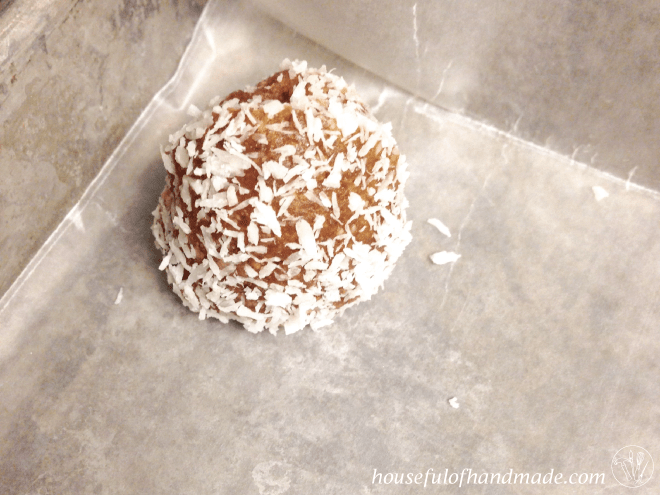 And your done!
See, I told you they were super simple.  You can eat immediately, or store in an airtight container in the the refrigerator.  They'll store for a few days, I think.  They don't last that long at our house.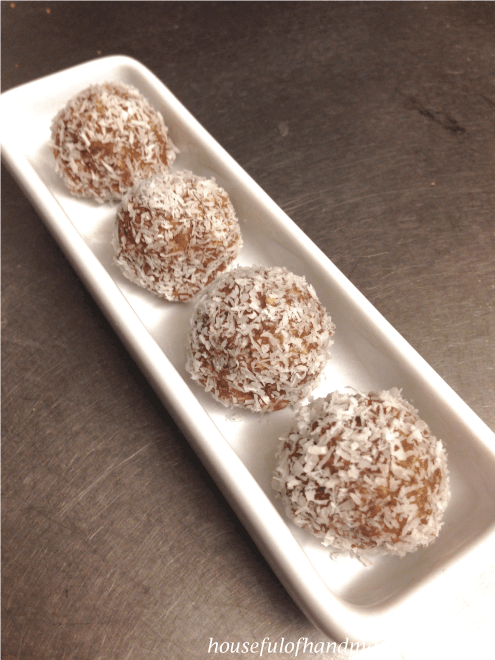 For our camping trip we kept these in the cooler, and then put a few in a ziplock bag to take hiking with us.  Perfect little bites for the extra energy needed to explore.
Simple Peanut Energy Bites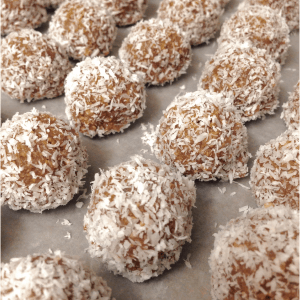 Ingredients
18 Medjool dates, pitted
1 cup roasted, unsalted peanuts
2 Tbsp natural peanut butter
up to 1 Tbsp water
1/2 cup unsweetened, finely shredded coconut
Instructions
Place dates, peanuts, and peanut butter in a food processor. Process until crumbly.
Drizzle water over mixture while food processor is running, up to 1 Tbsp, until it comes together.
Scoop out 1 Tbsp sized balls and roll in shredded coconut.
Store in an airtight container in the refrigerator.
Enjoy!
https://housefulofhandmade.com/simple-peanut-energy-bites/
What are your favorite camping treats?
I'm linking up to some of my favorite Link Parties.