Learn how to make these simple tropical fish wood art that the kids will love.
This week was Spring Break for my little kindergartner so we took a few days and went to visit my parents. I love to visit them, they live in a beautiful rural area that forces you to just chill out a little.
I must admit, we don't actual chill as much as we should, there's always a project or two or more we are working on during a visit, and we never have enough time to do it all, but it's so great to be with my family and have fun! Also, the creativity is just oozing out of my parents house.
My mom has always been super crafty, she taught me to love power tools, art, sewing, and all things DIY. So when I walked into her newly remodeled bathroom and say these beautiful fish, I knew I had to share (with her permission of course!).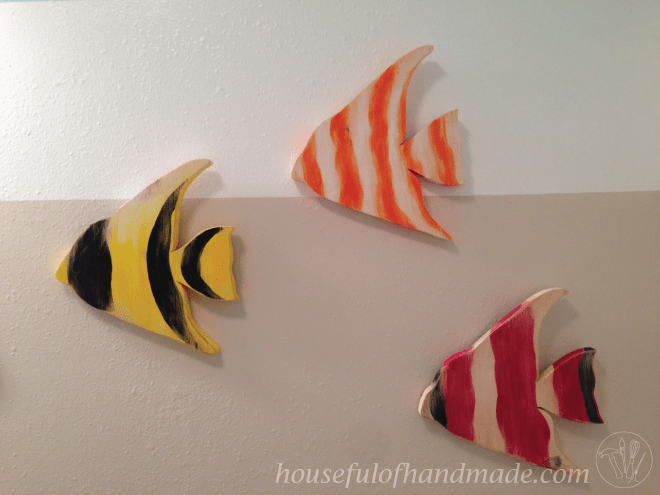 Because this was a craft that my mother had already finished, I don't have a full tutorial for you. But this craft is simple enough that I think you can figure it out without too many pictures from me.
To start, you will need to download the PDF of the template. The template is scaled down to fit on a single sheet of paper, you can scale it up to any size you want. To get it to the same size as my mother's, increase it by 135%.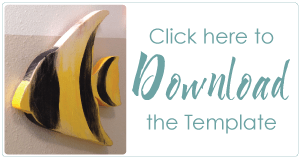 After your template is to the size you want, cut it out and then trace it onto a piece of wood. I would recommend a 1×10 pine or whitewood board, nothing too fancy since you are going to paint it. For each fish at the size my mom did, you need 11 inches. So for a set of 3, only 33 inches are needed!
Then you grab your jig saw and carefully cut out the fish. Go slow and don't worry too much about following the lines too perfectly, that is the beauty of the fish shape. Give everything a good sanding and you are ready to paint.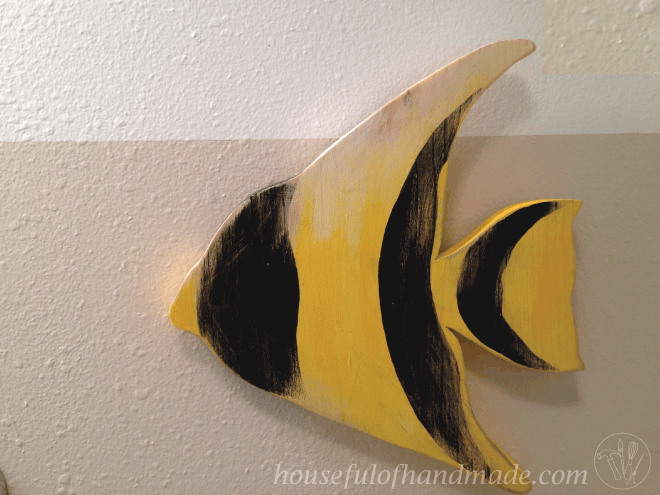 Use a basic craft paint and start by painting the whole fish with the base color.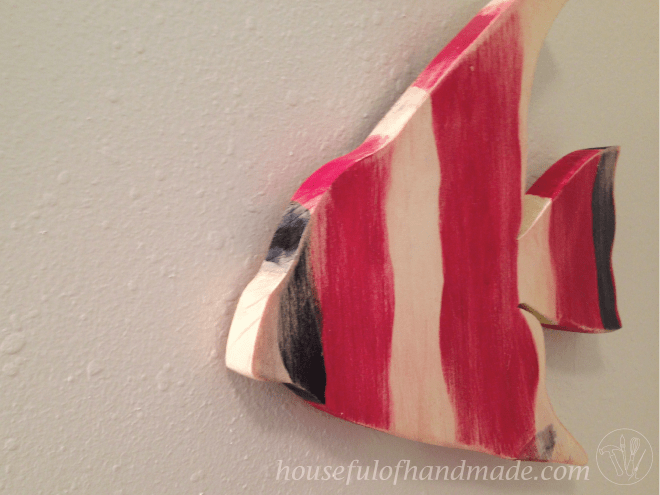 Then add on your stripes.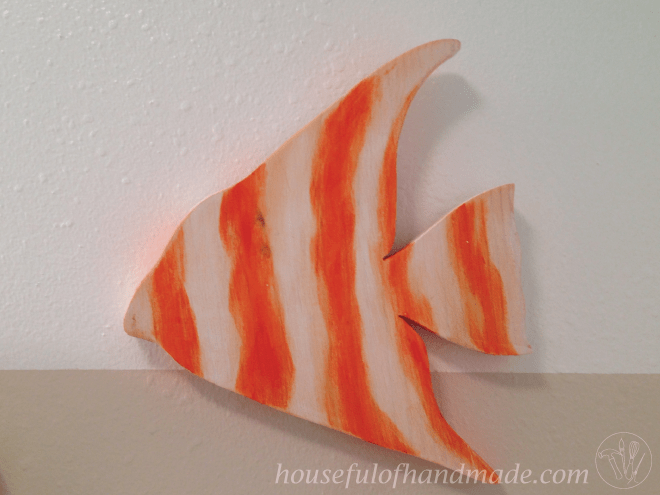 Include any details you like. Let it dry, then you are ready to antique the wood. I found this tutorial on dry brushing that you can use to antique the paint or you can just sand it off a bit to allow the base color and the natural wood to show through. I would recommend sanding by hand to have better control over what you are taking off.
To finish everything, I would spray it with a coat of clear spray (matte or gloss is up to you). Then attach a little picture hanging D-ring or sawtooth on the back and you are ready to display your cute new fish 🙂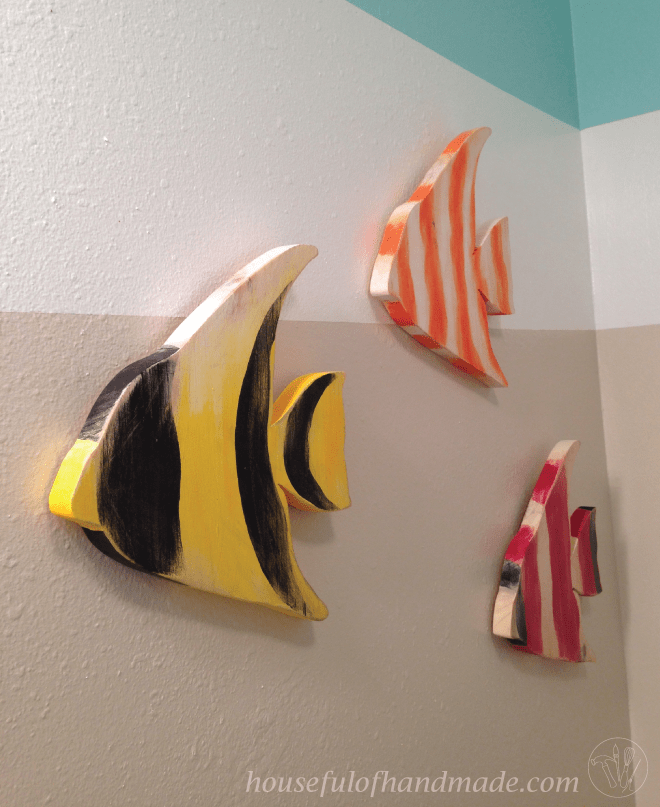 I love these cute tropical fish, a little reminder of the ocean in my house is always welcome.