So I just discovered something totally embarrassing… I have been spelling mantel wrong MY ENTIRE LIFE! Yep, if you look back through all my mantel decor posts, you will discover that I have been spelling it mantle. What is a mantle you ask (cause you know I had to google it)? It's a sleeveless shawl worn by women or the center of the earth. Not the shelf above your fireplace that is so fun to decorate. I guess I need to go update about 50 posts about my mantel now. But you can enjoy my new Spring Mantel decor instead.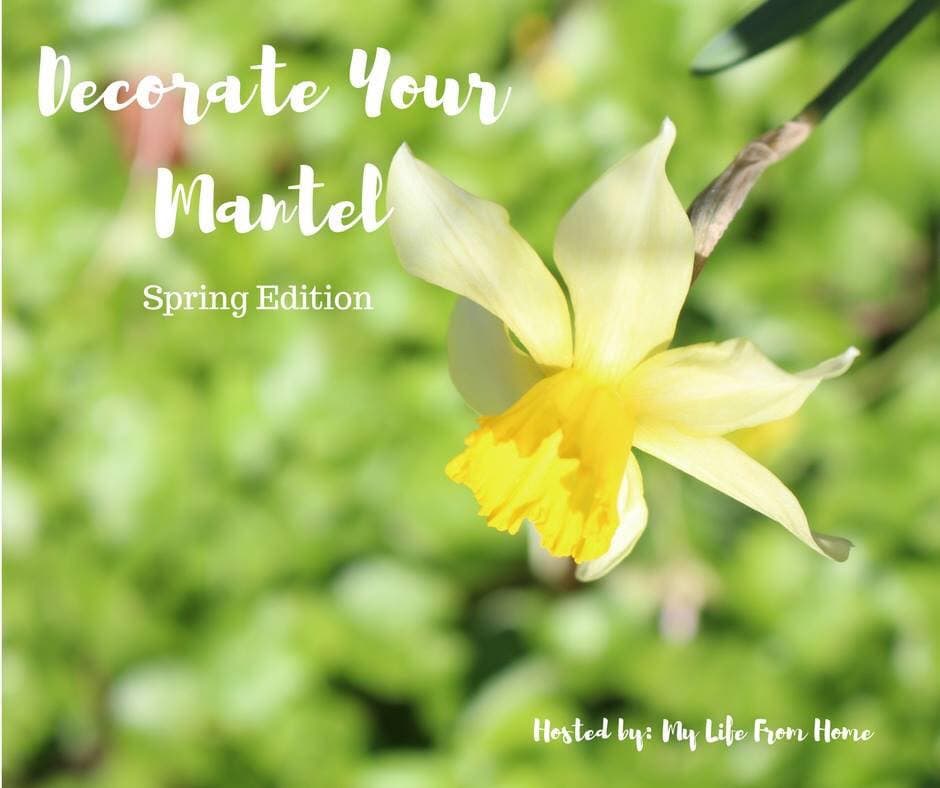 I have teamed up with Amy from My Life from Home and lots of other bloggers to bring you loads of fun Spring Mantel ideas. Every season we will be sharing our mantel decor with you so make sure to follow along with the hashtag #decorateyourmantel on Instagram.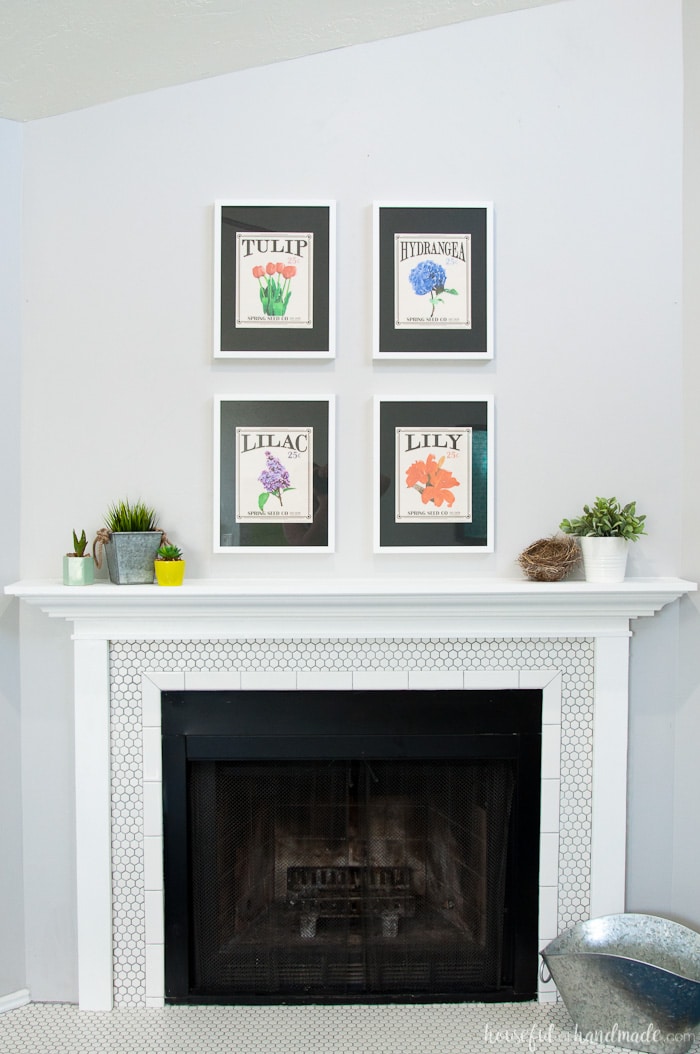 The first place I add new decor every season is my mantel. It is so easy to change things up a little bit, but gives such a big impact to the space. And it is the focal point of our living room so it just makes sense to decorate it. This year I really wanted to make some more flowers into vintage flower prints like the lilac one I did last year. It was the jumping off point for my spring mantel this year.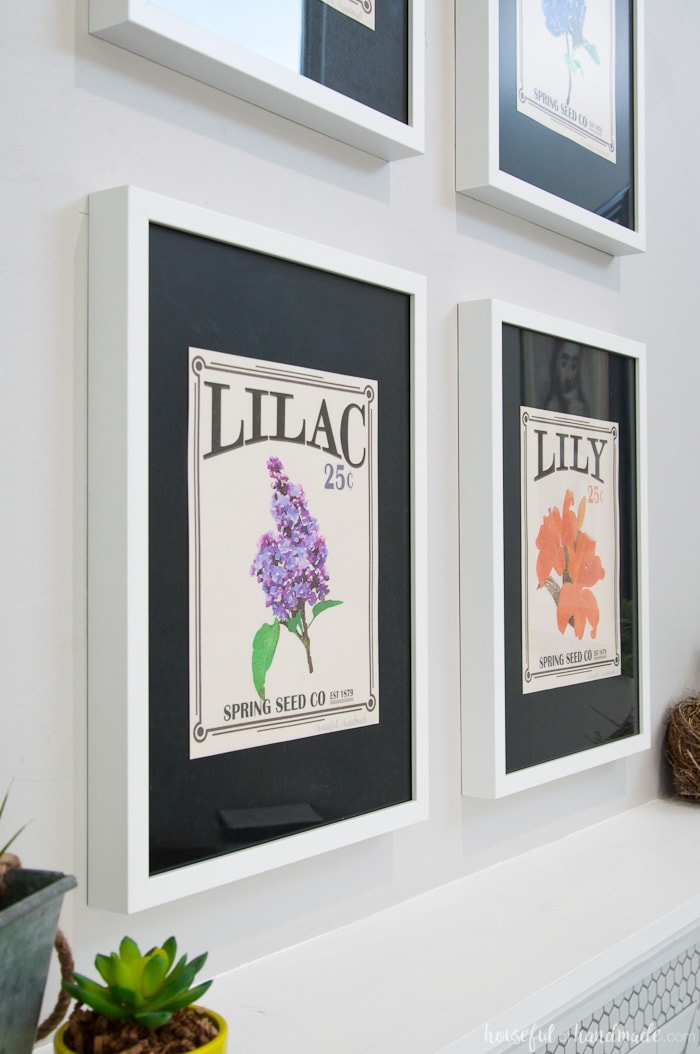 After creating 4 beautiful vintage inspired flower printables, I needed frames! Whenever I need basic frames on a budget I take a trip to Ikea. For my white fireplace and light gray walls, I wanted white frames. I was able to grab these 4 at only $6 each. But when I got them home, I hated the white mat against the vintaged paper. It just seemed off. I was determined not to spend more money, so I took a risk and decided to see what would happen if I spray painted the mats black.
It was a risk that totally paid off! I love the black mat against the vintage printable. It really brings out the design. It also makes this simple mantel have real big impact. After painting the 4 mats black, I loaded up my seed packet art and hung them in the center of our mantel.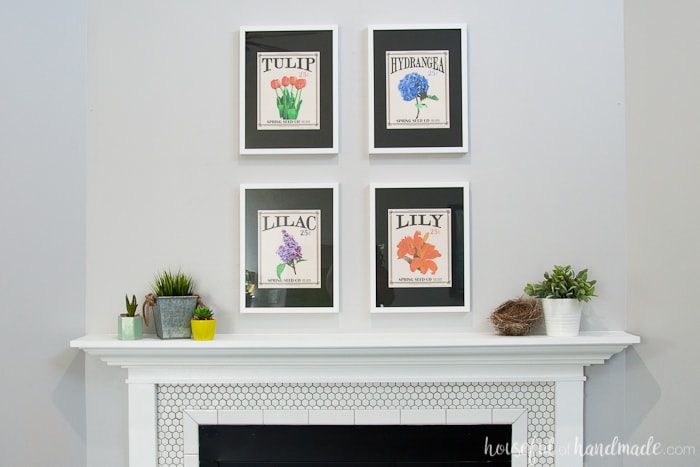 But it needed something more…
I didn't want the rest of the mantel to feel too cluttered and take away from the vintage seed packet printables, but I needed another layer on my mantel. Luckily on my trip to Ikea I also grabbed some of their small faux plants. I really, really suck at keeping house plants alive. I am pretty sure the only reason my garden does well is because it is on a drip system on our automated sprinklers (too bad they don't make those for indoors). So having a few fake greens to sprinkle around the house seemed like a good idea.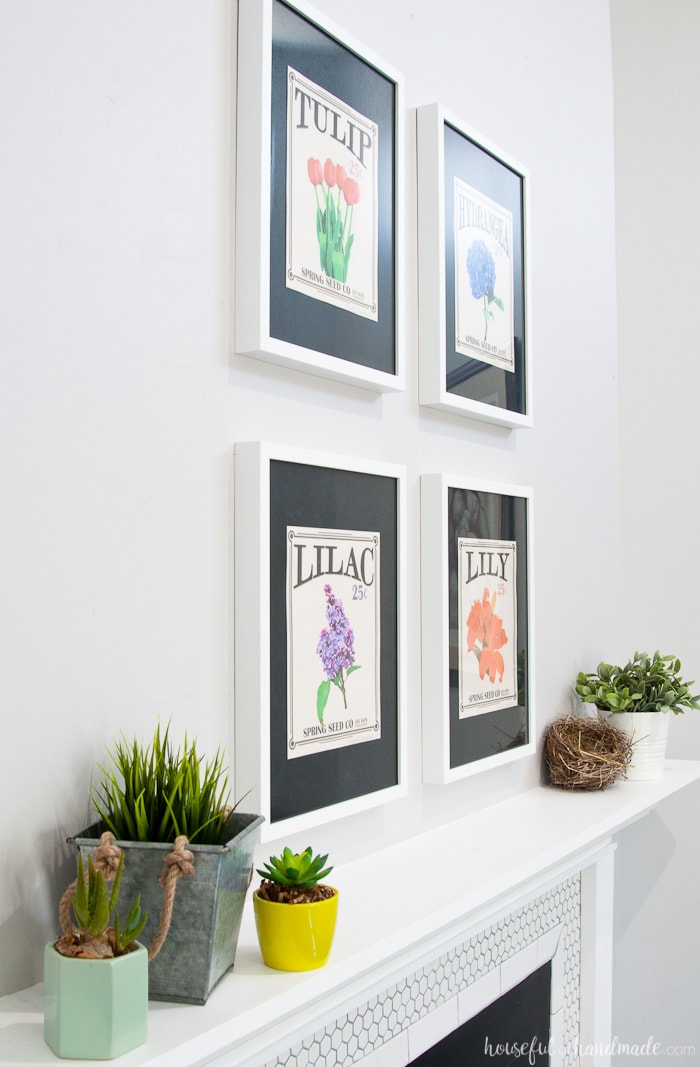 And it was. I used a white planter and galvanized tin to hold them on the mantel. Then I added a couple small succulents (one of which is real and has been alive for over a year now, shocking!). But I wanted even more texture…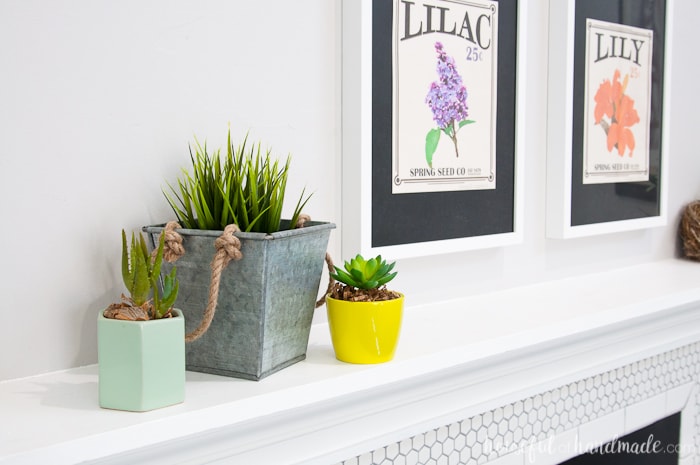 Last year my mom called me asking if I wanted some old birds nests they were cleaning out of their trees. Of course I did! That seemed like the perfect thing to add to some decor. I would love to create a terrarium or cute birdcage vignette out of it, but for now it adds a little more texture to my spring mantel. I just need to keep all the little fingers away from it.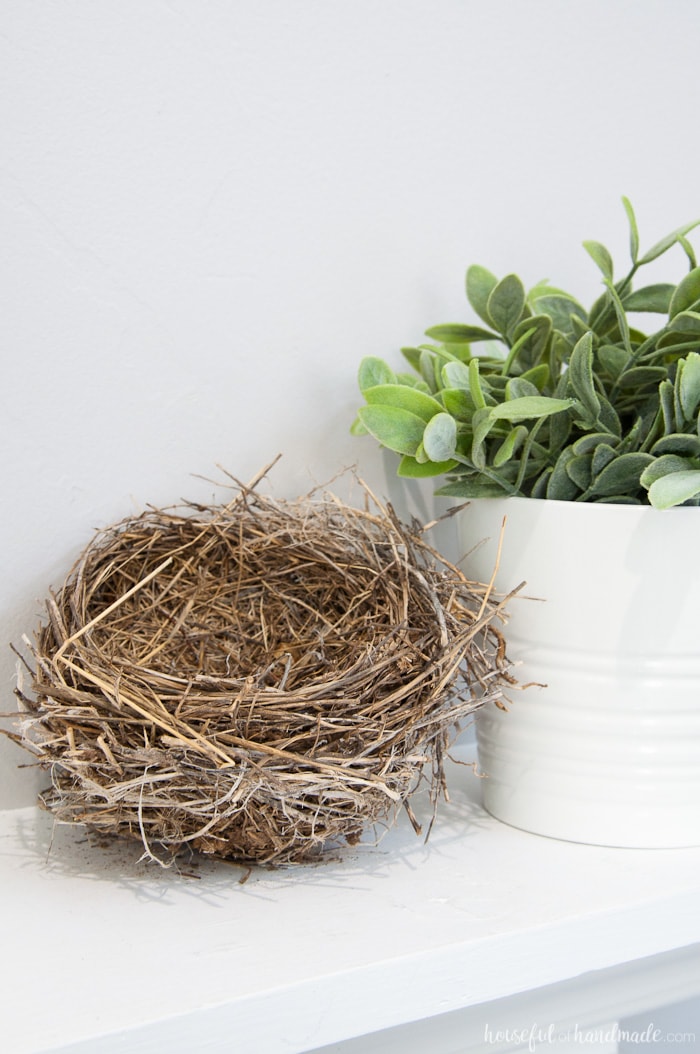 I decided to keep it simple his year. A couple layers, a bit of texture, and presto! The perfect spring mantel. Full of everything that means spring to me.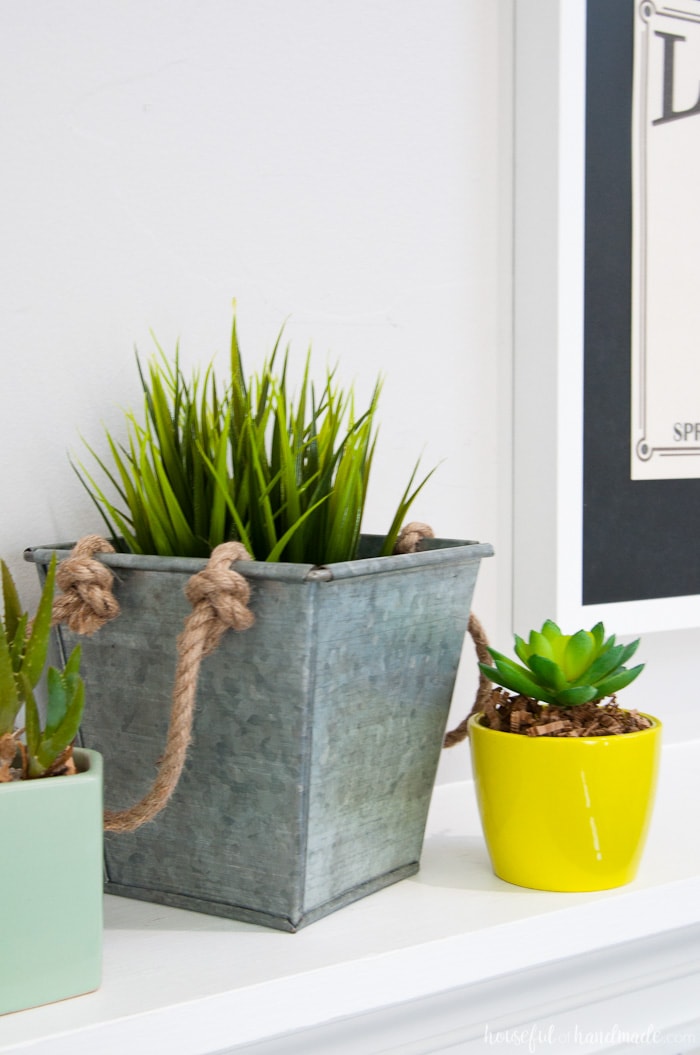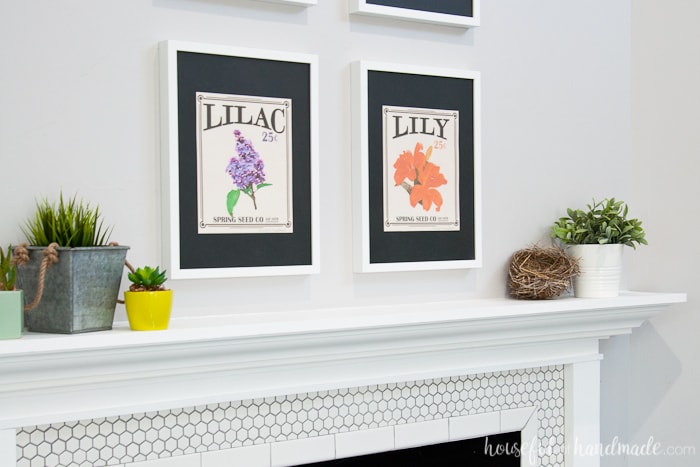 And now for even more beautiful spring mantel inspiration! Check out these other bloggers who are sharing their mantels with us this spring.