I am trying really hard to improve my photos. My husband was always the photographer in our family. He has a Nikon D90, light stands, back drops, etc. and is great at taking pictures. He really loves taking pictures of our kids and capturing the candid moments of them making silly faces. But I have only ever used his camera on auto, and only because he made me do it.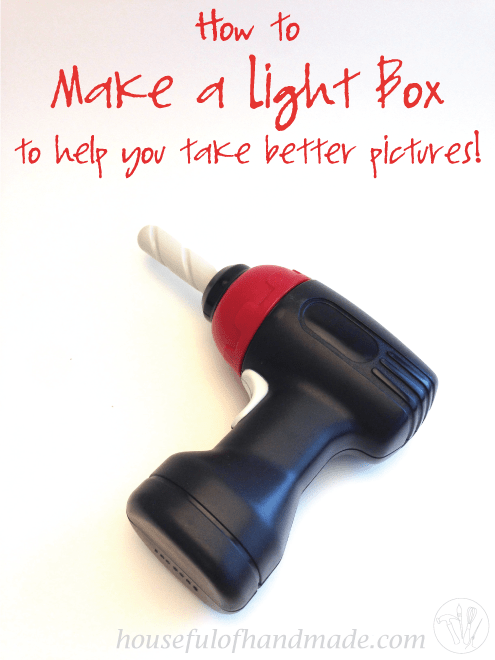 I confess that all my photos on the blog so far (except my profile pic that was from a family photo shoot a good friend & amazing photographer did) are taken with my iPhone. It's just so handy to have a decent camera in your back pocket when you are building, crafting, cooking or remodeling! But I know I need to improve my photos, I have lots of room to grow there. And so my first step in better pictures is to get better lighting. I will take it one step at a time, maybe next month I will have the hubby teach me about aperture and f-stop (at least I know the lingo?).
My homemade light box was made under my hubby's direction. He has been bugging me to make one since I started blogging. So the other morning I emptied out a box that was storing clothing my little girl had grown out of (now they just get to be unceremoniously dumbed into a garbage bag) and got to work. The process is simple and it really is awesome to see how much better the pictures look already!
Materials needed:
Cardboard box
Parchment paper
Packing tape
Knife or scissors
Large sheet of white poster board
Light sources (lamps, window, overhead lights)
The box I had was 16x14x12 inches and I wanted as much space to take photos as I could get, you never know what you will need to take pictures of. So I started by taping the top flaps straight out so the box was extended. Now I have a box with no top.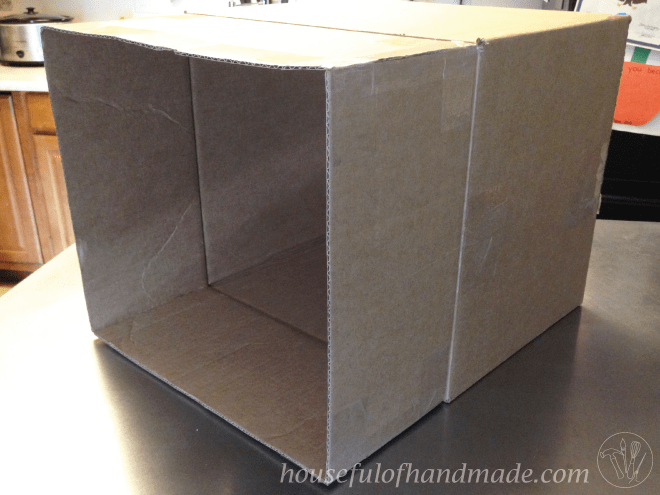 Then I cut out a large square out of 3 of the sides. I left a 2 inch border on each of the 3 sides and cut out the inside of it.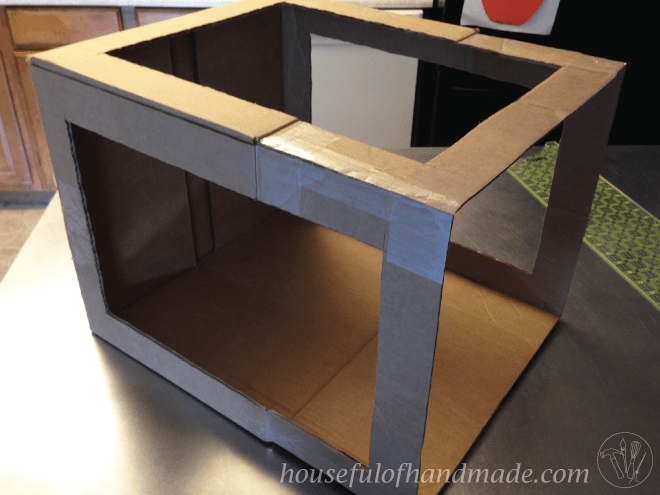 Then I used sheets of parchment paper and taped them to the inside of the side openings. Any white, transparent material will work, and I had parchment paper and it worked perfectly.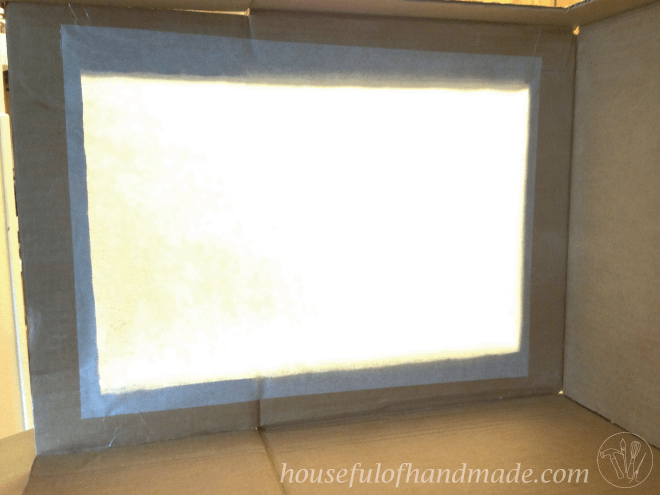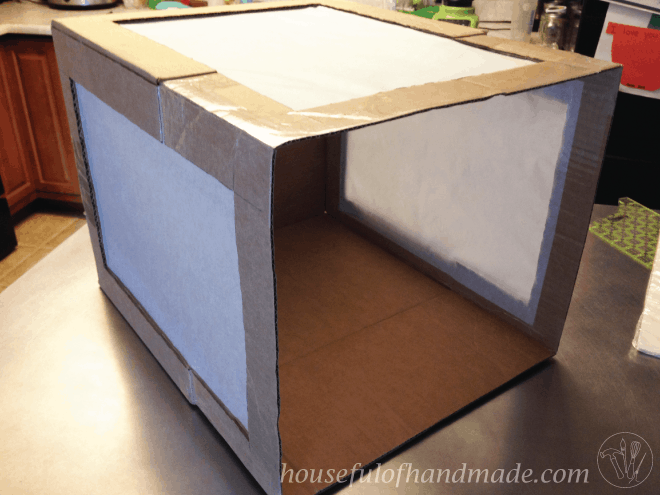 The last step is to put a white piece of poster board into the box. It will cover the back and the 4th side that isn't cut out. Don't crease the poster board, you want the seamless background with no horizon line.
Now add some light! You can light whichever side(s) you want, or for less shadowing, light all three. And you can light it with whatever you have on hand. You can put any light source around the box and the parchment paper will diffuse it so you have beautiful white light on your subject. I am using the chandelier centered over my dining room table for the top light, and lamps on the sides. So easy, and the dining room table is already a perfect place to take photos!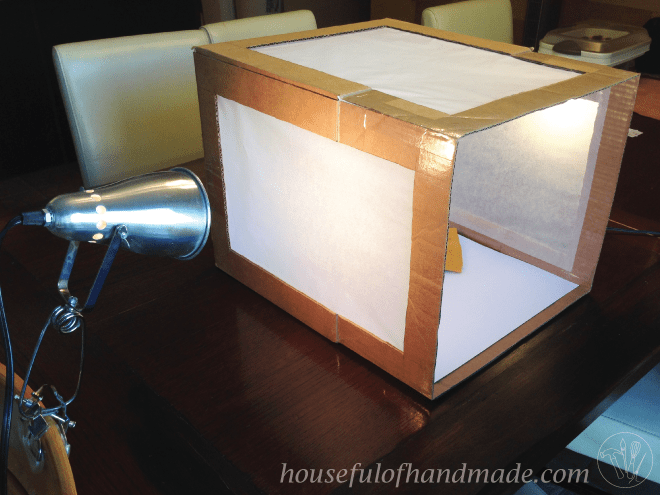 When using the homemade light box, I can still use fun backgrounds (I have a few placemats I bought from Target that have been working well for me) or keep the background white for simple photos. I grabbed a couple things I had lying in arms reach to test it out (like the kids drill toy in the first photo) and this yellow rose that was left over from a wedding we went to earlier in the day. These photos are still taken with my iPhone, but I have great light and soft shadows.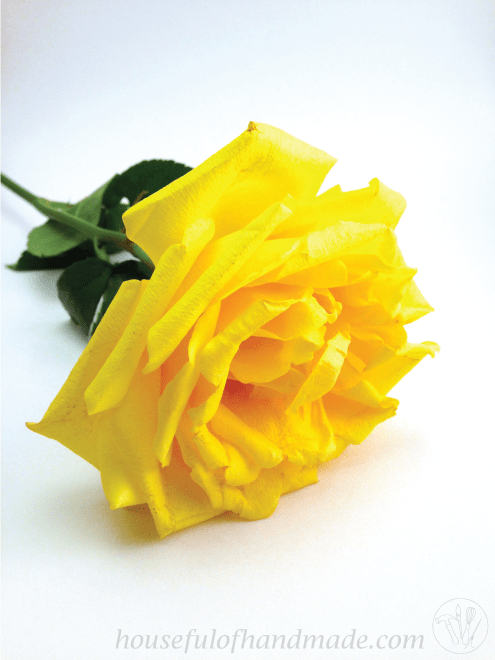 And can you believe I am super eager to take photos of all the upcoming projects and recipes now that I have in the works to share! Yeah for awesome photos 🙂