About 2 weeks ago, I realized I was totally addicted to sugar! I was having cravings for sweet, sugary treats after breakfast. I was usually able to withstand the cravings until after lunch, but then I had opened up the flood gates and couldn't stop. I was still eating my healthy foods, lots of vegetables, whole grains, but I was eating a lot of sugar. So two weeks ago I pledged to my husband that I was going to do a sugar cleanse. I whole week without any refined sugar (except the stuff in bread cause you gotta get the yeast to do its thing).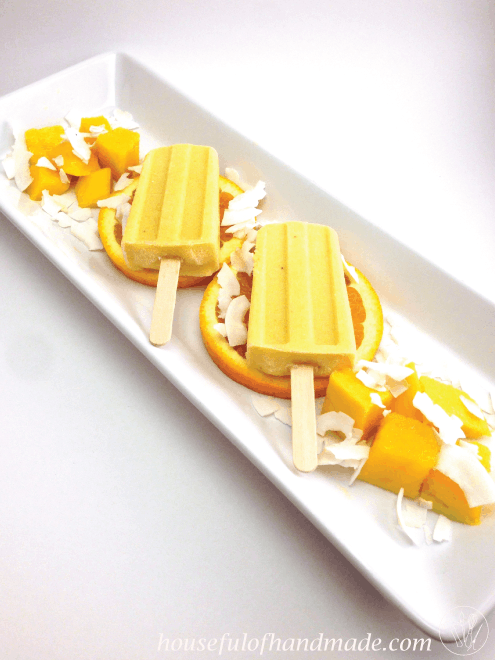 After my 1 week sugar free, I am noticing a huge decrease in sugar cravings. Yeah, it worked! Now, I am limiting my sugar to twice a week. I need to let myself indulge a little, but I just need to use it as a "treat" again. So I have been creative in getting myself a little sugar snack substitute. Green smoothies have been my go-to for an afternoon sweet treat, but it's getting hot outside and I really want ice cream and popsicles.
I have always LOVED ice cream and popsicles! I will eat them year round, even when it's snowing outside. But in the summer, it becomes a necessity. So I pulled out my popsicle mold and got to work creating a creamy, sweet, and sugarless treat for the hot afternoons ahead.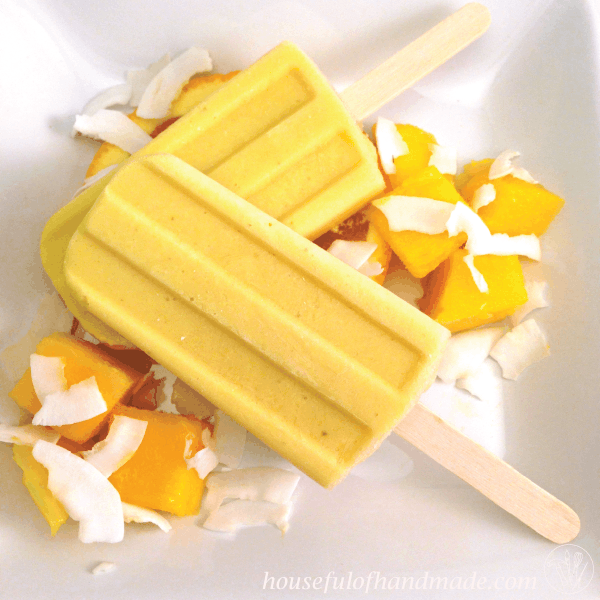 To start, you will need to prep your fruits. I use a mango corer to slice the mango from the center pit. Then peel your banana.
The easiest, and quickest, way I have found to add a whole orange to a smoothie is to section it out. If you've never done it, you will realize how easy it is and how awesome it is to not have the stringy membrane or pith in your smoothie. To do it, start by cutting the top and bottom off the orange. Then using your knife, cut off the peel in small strips going around the whole orange (like you would a pineapple).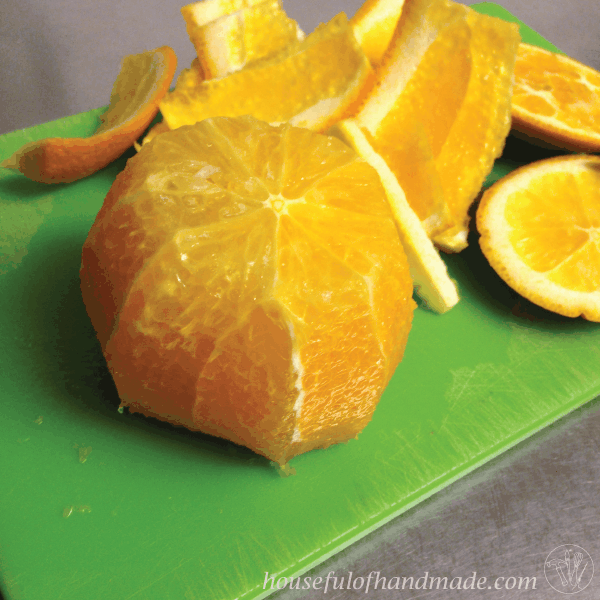 Then cut each section out of the orange by sliding your knife along the membrane toward the center on either side of the section and it will fall right out. These beautiful sections also work perfectly for a salad. So pretty, and no yucky membrane or peel.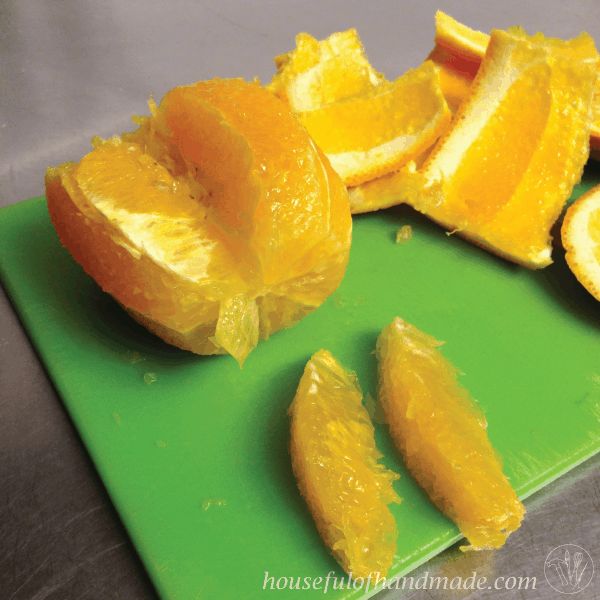 Put all the ingredients in a blender.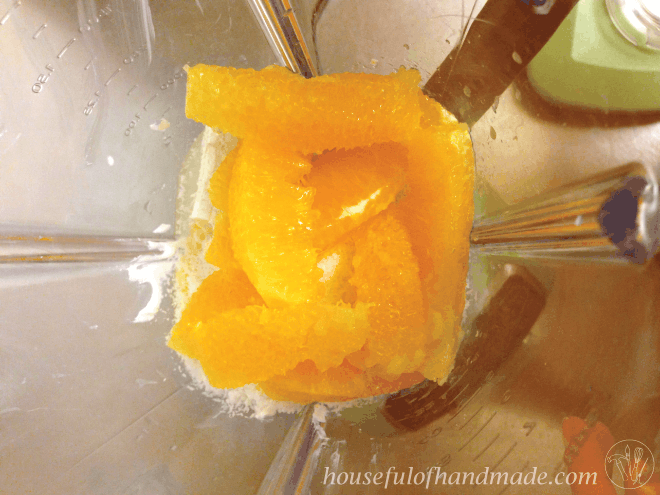 Then blend until smooth and creamy. I like to always start my blender on low, then when everything is chopped up, turn up the speed until you are blending on high. Let it blend for a full minute on high to get it super smooth.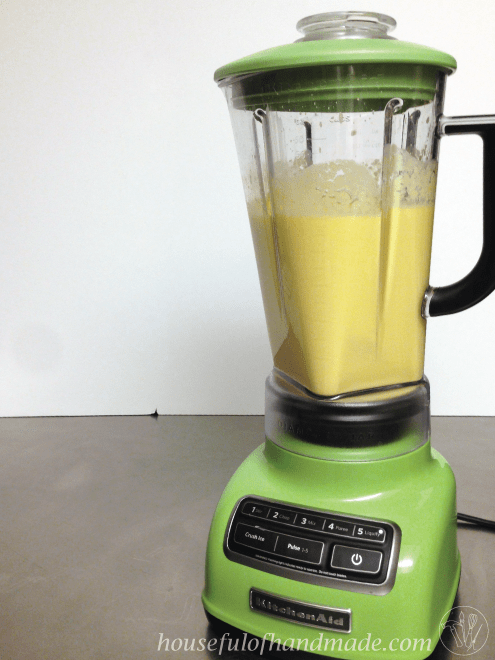 Pour the mixture into your popsicle mold, put on the lid and insert the sticks. The mixture is thick enough that the sticks can be inserted right away and they will stay put while it freezes. No worries about forgetting to add the sticks in a couple hours!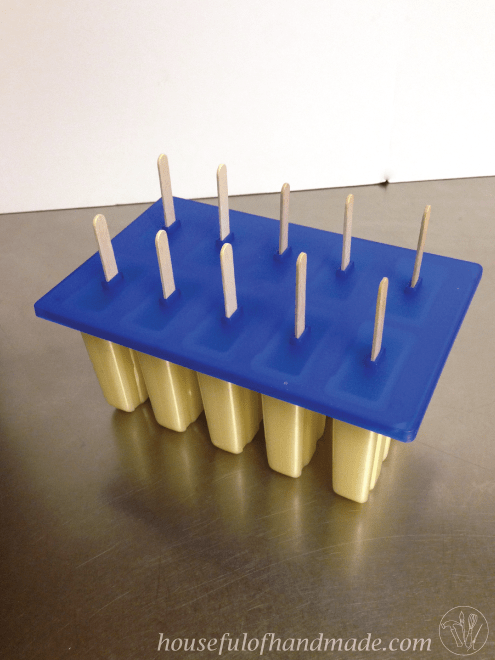 Then after your Tropical Smoothie Yogurt Popsicles are completely frozen (about 6 hours or overnight) pop them out and enjoy!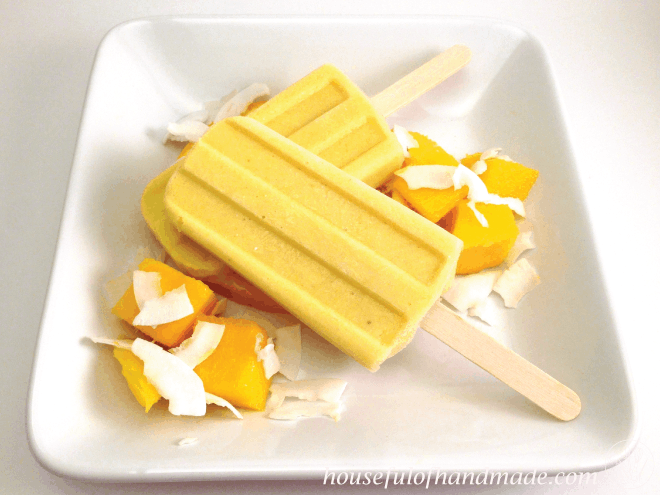 I'm going to be using my popsicle mold and ice cream maker so much this summer so I don't have to give up on my favorites treats just because I gave up on sugar!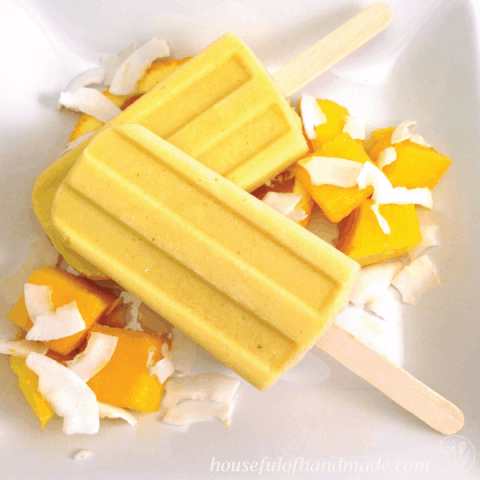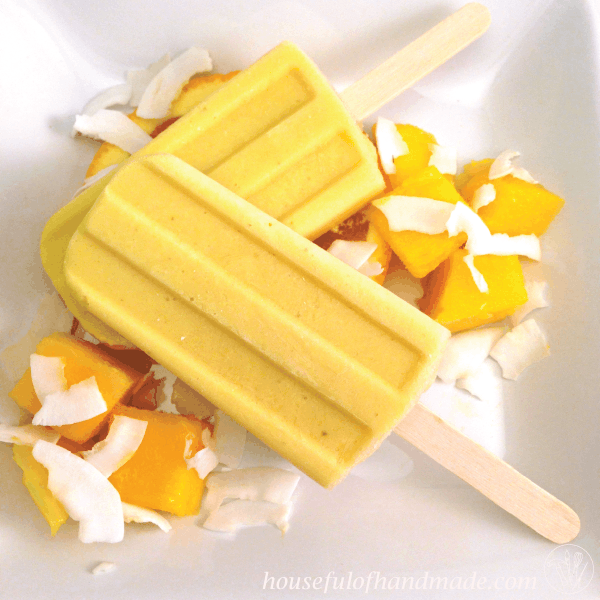 Tropical Smoothie Yogurt Popsicles
Yield: 10 popsicles

Prep Time: 5 minutes

Additional Time: 5 hours 55 minutes

Total Time: 6 hours

A healthy way to enjoy summer. These sweet Tropical Smoothie Yogurt Popsicles are made of real food with no added sugar.
Ingredients
1 cup coconut water
1/2 cup non-fat plain Greek yogurt
1 banana, peeled
1 mango, cored and peeled
1 orange, peeled and sectioned
3 Tbsp unsweetened coconut, finely shredded
2 tsp vanilla extract
Instructions
Place all your ingredients in a blender and blend until very smooth.
Pour mixture into popsicle molds and add sticks.
Freezer about 6 hours, or until completely frozen.
Enjoy!