I cook a lot!  I actually spend most of my time in the kitchen, behind my island, looking out over my family.  And I enjoy it!  I really enjoy cooking and trying new recipes.  We do have a few recipes that make regular appearances on our dinner table, but I cook a lot of new recipes each week.  How could I not, there is so much beautiful and delicious inspiration on the web.   My Pinterest feed is full of beautiful pictures of food!  And that's okay with me since we have to eat 3 times a day (much to my mother's dismay).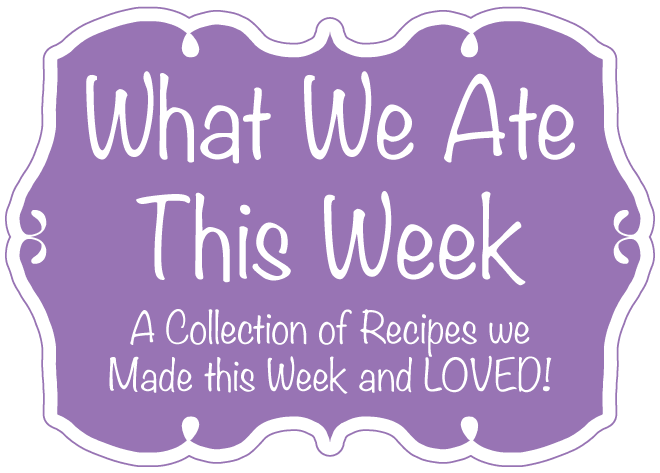 If you were to come to dinner at my house, we would probably be trying a new recipe.  I know, you are not suppose to serve guest something that you've never tried, but so far, we've been lucky!  And then everyone asks for the recipe, so I thought I would save them the trouble and highlight the recipes we have tried each week here!  All the recipes I will include in my weekly recipe roundup will be recipes that I made and the family liked.  Also, I usually make a few small changes to recipes (change the herbs, less sugar, add vegetables, etc.) depending on what I have in my kitchen when I go to cook so I will make sure to include what I did differently here.
This morning I tried out Closet Cooking's Cottage Cheese and Egg Muffins with Ham and Cheddar Cheese.  They were amazing.  Of course, I did things a little differently.  We used bacon instead of ham and added in red pepper and mushrooms.  And they were perfect.  They tasted like a popover stuffed with scrambled eggs.  I have half a dozen in the fridge and I am looking forward to a grab-and-go breakfast option for those busy mornings.  I may even try making a double batch next time and freezing them.
For dinner the other night, I was feeling unmotivated.  But the last thing I wanted to do was order in dinner because we hadn't eaten very heathy at my parents house.  So I pulled my fancy hot dogs out of the freezer to grill up and made this beautiful Cold Tortellini Salad from the Idea Room and a veggie tray to go with it.  It was super easy to put together and delicious.  And it was just as delicious the next day for lunch.  I do love leftovers!
For the tortellini salad it uses a creamy Italian dressing.  I am a huge believer that salad dressings are something that must be homemade.  They don't take very long to throw together and homemade versions are so much more delicious and free of processed stuff.  But I didn't have a recipe for a creamy Italian dressing that I have used so I ran over to Pinterest and found this recipe from the Two Bite Club.  I used plain non-fat greek yogurt in place of the mayo and sour cream.  The result was super delicious!  I am adding this to my regular salad dressing recipes for sure.
Another thing my kids LOVE to have is Brinner (you know, breakfast for dinner).  My little boy would eat Brinner every night if he was in charge of the meal planning.  So when I came across this recipe for 4 Ingredient Dutch Waffles from Creme De La Crumb, I knew we had to try it.  We topped our waffles with whipped cream and fresh berries for a most delicious Spring Brinner!  I did have to make one change to this recipe, I did not have any whipping cream so I melted 1/4 cup butter into 3/4 cup milk to give me the fat to milk ratio for the recipe.  This does not work for making whipped cream, but it does work beautifully in baking and making chocolate ganache (I use it a lot for that).
And lastly, for East brunch my husband wanted to have Eggs Benedict.  I love Eggs Benedict and order them almost every time we go out for brunch, but I've never poached an egg or made Hollandaise sauce.  Challenge accepted!  I found this recipe for easy Blender Hollandaise Sauce from Add a Pinch and figured I couldn't mess it up.  I was right.  It was super easy to make and delicious.
And to accompany our Eggs Benedict, I had to make something sweet and I was really in the mood for cinnamon rolls.  I found this recipe for Orange Sweet Rolls from Sally's Baking Addiction that uses orange and cinnamon that I thought would add a nice Spring touch to the brunch and I was right.  These were so light and fluffy, with the perfect mix of cinnamon and orange and they were gobbled right up.  I only ended-up being able to eat 1/2 of one so I am going to make these again this upcoming week while my sister is visiting so I can get my share 🙂
Looks like I need to use more vegetables in my cooking this week.  Ha ha, that is always what I aim to do.  What recipes did you try last week?