It's been another crazy week.  I have been running around and that usually means less cooking.  I really need to be better at crock pot meals so that I can get dinner going in the morning, then run around all day, and come home to dinner ready (or mostly ready) to go.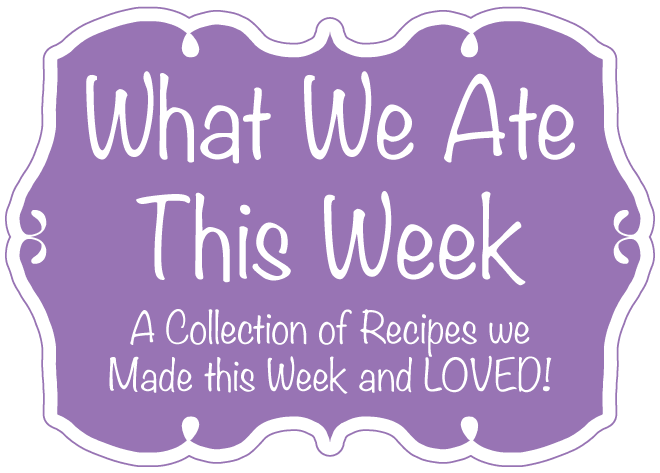 I did utilize one crock pot meal this week.  On Monday my little man was performing in his very first ballet.  He decided he wanted to take ballet lessons last November after he went to the Halloween party for his little sisters ballet class and they showed them some choreography to Monster Mash.  He performed that bit of choreography for weeks and asked to sign up for dance himself!  The ballet theater we go to does a big performance of an actual ballet, not just a little recital, at the end of the year and he had to be at the theatre an hour before everyone else.  I threw some Apricot Pork Sandwich filling in the crockpot first thing in the morning so that we could feed him before he had to go, then feed everyone else a little later before we went to the theater.  It worked out beautifully to just have the food warm and ready so people could eat when they needed to.
The Apricot Pork Sandwiches is a recipe that we have been using in my family for a while now, and I have no clue where it came from (I have it in a homemade cookbook that my mom put together with all the recipes she made us).  So I thought I would share it here with you.  Everyone loves a simple, and delicious, crock pot recipe!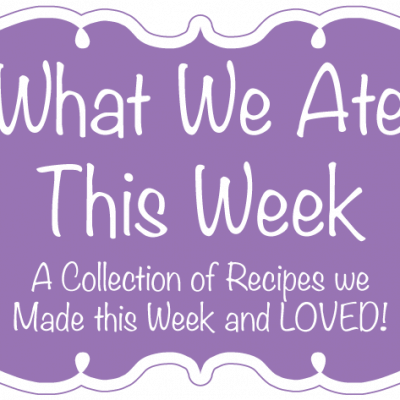 Apricot Pork Sandwiches
Cook Time:
8 hours
30 minutes
Total Time:
8 hours
45 minutes
Ingredients
2 pound pork roast
1 medium onion, thinly sliced
1/2 cup apricot preserves
1/4 cup brown sugar
1/4 cup barbecue sauce
1/4 cup apple cider vinegar
1 Tbsp Worcestershire sauce
1/4 tsp red pepper flakes
2 Tbsp cold water
1 Tbsp cornstarch
1/2 Tbsp fresh ginger, grated
1/2 tsp salt
1/2 tsp ground pepper
6 sesame rolls
Instructions
Place pork roast in your crock pot. Top with sliced onions.
In a small bowl, combine jam, brown sugar, barbecue sauce, vinegar, Worcestershire sauce and red pepper flakes. Pour over pork roast and onions.
Cook in the crock pot on low for 8-9 hours.
Transfer pork to a medium bowl (it will be tender and fall apart easily, I like to use a slotted spoon). Shred pork with 2 forks or use a hand mixer for easier shredding.
Let cooking juices stand for 5 minutes, then skim the fat off the top.
Mix cold water with cornstarch, ginger, salt and pepper until smooth. Add to cooking juices.
Return pork to crock pot and cook on high 15-30 minutes until sauce is thickened.
Serve warm on rolls.
After a couple days of less than perfect dinners (pizza and Sam's Club hot dogs, not my finest moments but you gotta do what you gotta do), I was ready for something light and healthy.  I marinated some maui maui fish fillets in a delicious new marinade from a local UT company Slide Ridge.  And I paired it with Cilantro Lime Rice from Skinnytaste.  I have found that I can always count on a great and healthy recipe from Skinnytaste!
Then I topped it all off with a simple 5 Ingredient Mango Salsa from Gimmie Some Oven and it was the perfect light and summery dinner.
More running around the next day meant I needed to get dinner on the table FAST (and I really wanted a good homemade meal)!  I love this Thai Red Chicken Curry with fresh green beans from House & Garden.  I start a pot of quinoa and mix up the curry and dinner is on the table in 30 minutes.  Yeah!!!  I always add twice the amount of green beans to really up the veggie content in this dinner and the kids love green beans so it's a win-win.
I almost always have a veggie tray or green salad on the table to accompany dinner.  It's the best way for us to ensure we are getting lots of fresh veggies in the kids diets.  One night this week I decided to switch it up a bit and made a fruit platter.  I cut up some apples, pears, oranges and added a pile of red grapes.  Then I tried this delicious Greek Yogurt Peanut Butter dip from Family Fresh Meals and it was a huge success.  This is going to be a regular addition to our fridge for the kids afternoon snacks.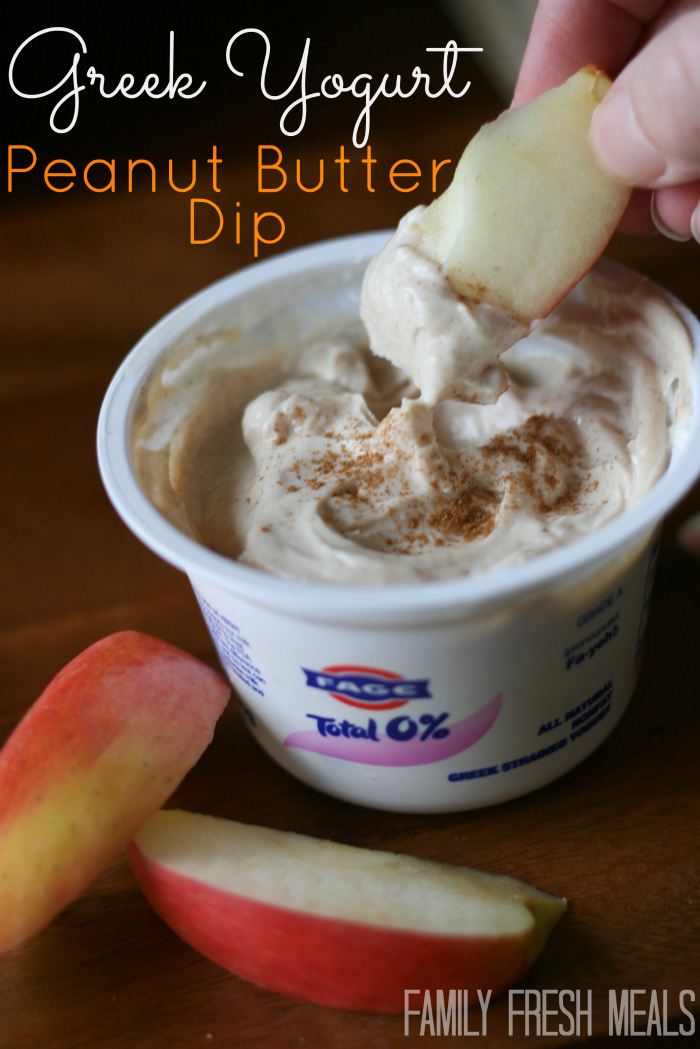 Another week is over, it's flying by so fast.  The older the kids get, the more crazy life gets, and the faster each day and each week disappears!  At least we can count on a dinner where we can sit down and have a silly conversation with our kids.
What did you eat this week?