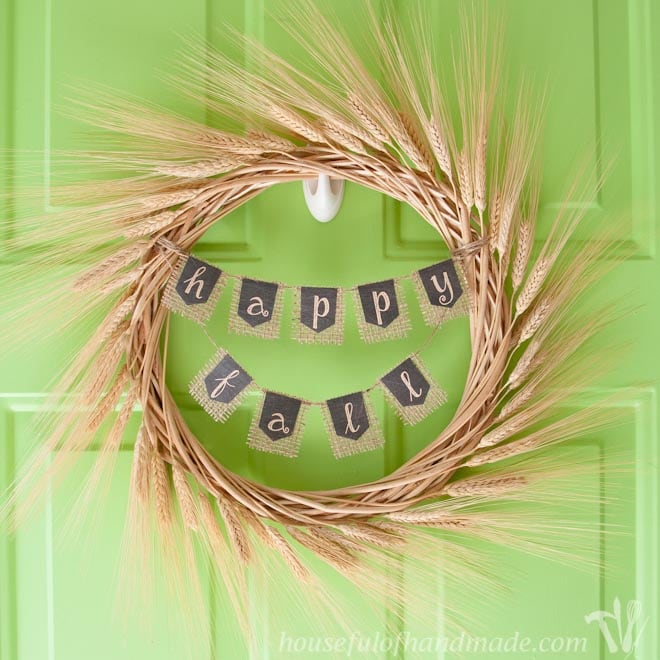 Easy Fall Wheat Wreath
Are you sick of all my fall decorations yet?  If so, lucky you since this is my last fall decor before I start working on Halloween!  I know, it's barely September.  But if I want to get them all up for you to see before Halloween is here, I gotta get started 🙂  So before I swallow up the blog with spiders and spooky and all things black, I need to finish up my harvest decor for fall.  And my door was the last thing to get some fall with this beautiful wheat wreath.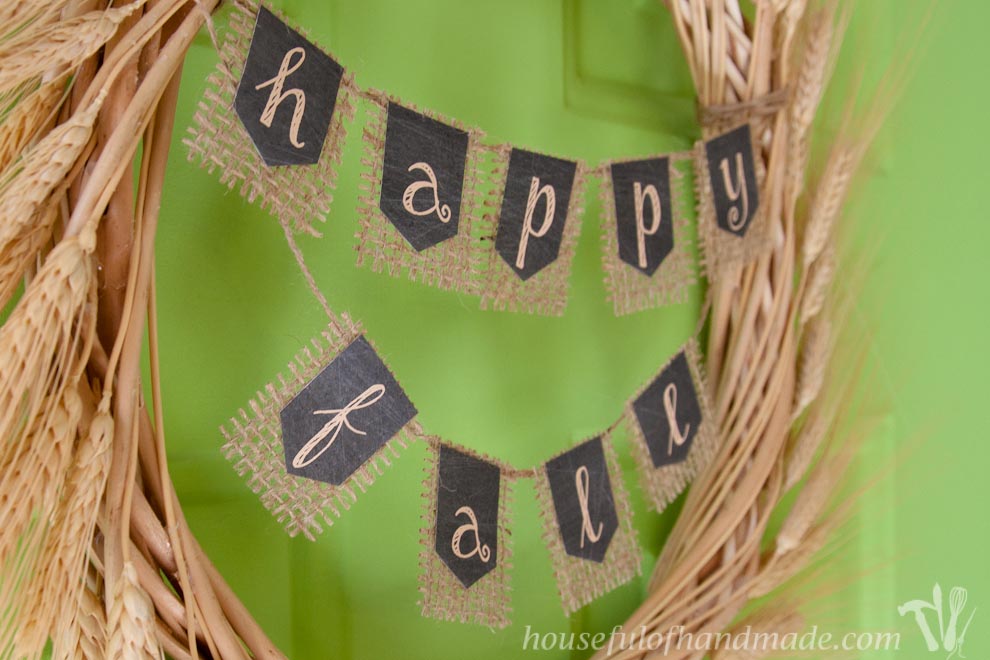 I loved the idea of continuing the theme of the harvest and farmer's market when it was time to make a wreath for my front door.  I was thrifting last week with my sweet little helper and lucked into an unused, natural-colored, twisted wreath form.  It is a 13″ form, which I know cause it still had the tag on it from the store it was originally bought from.  I usually never buy wreath forms and try using creative solutions for the base of my wreaths because I hate spending money (and some can be so expensive) on something that will be mostly covered up, but at the thrift store, it was $0.75.  Perfect!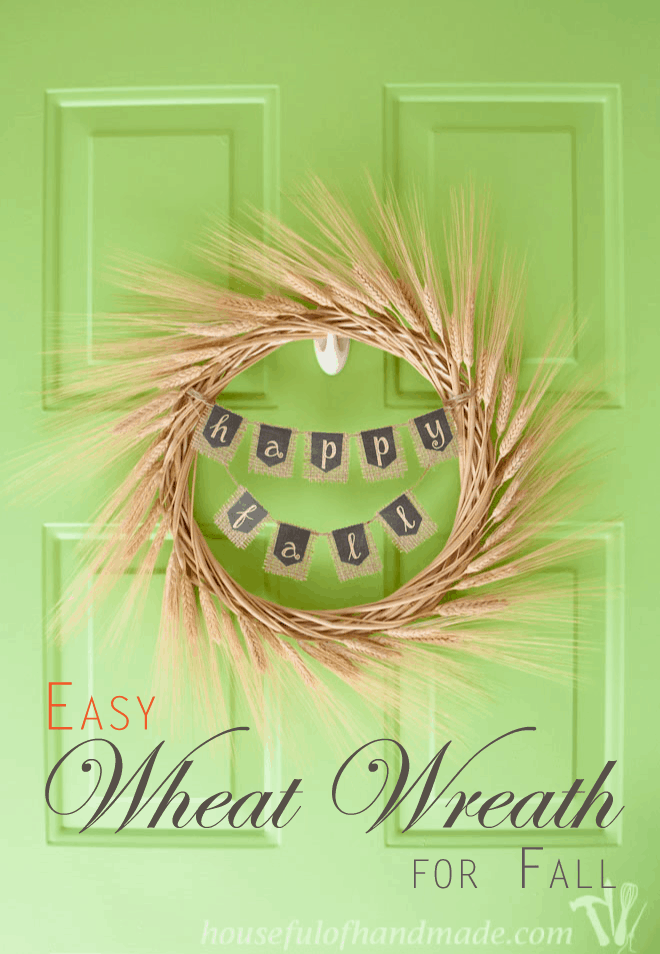 As soon as I found the form, I knew exactly what I wanted to do with it.  The colors of the wreath were perfect for pairing with wheat and the wheat fit the theme of my fall decor.  So I grabbed one package of wheat at Hobby Lobby ($3.60 with a coupon) and headed home to create!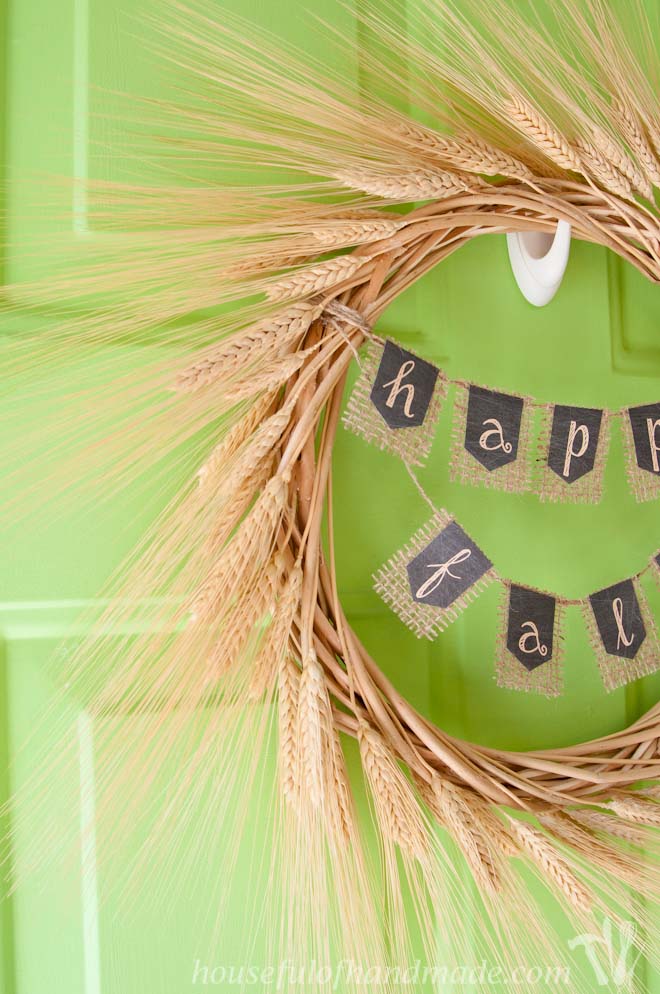 I love how easy this wreath was to complete.  It wasn't super fast because I really took my time to carefully place each stalk of wheat, but I watched a show on Netflix and just enjoyed the process.  I started by wrapping the stems of the wheat in with the direction of the wreath twists.  Then I secured it with some carefully placed hot glue.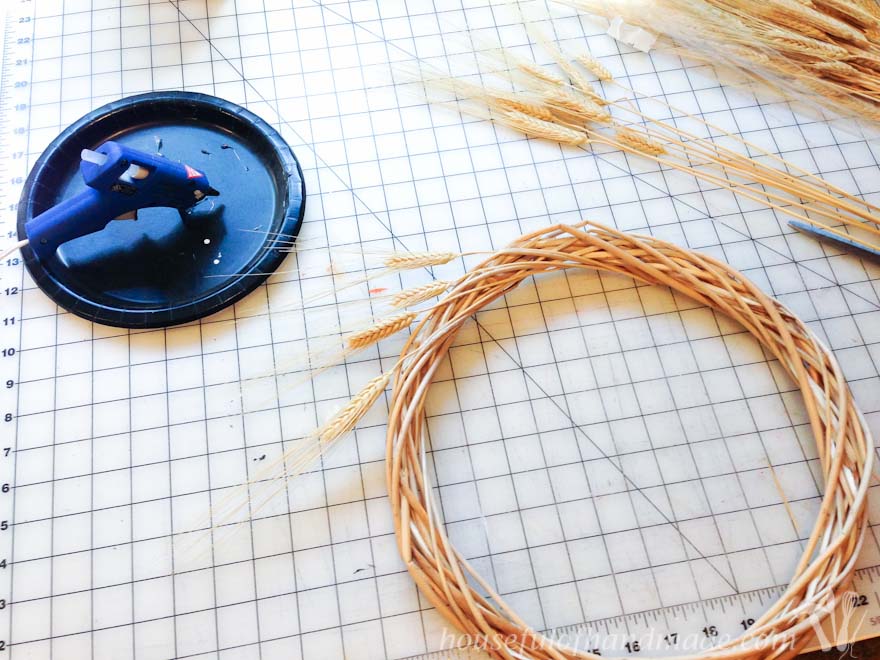 I made sure to wrap the stems of the wheat around to the back and secured it very well on the back with glue.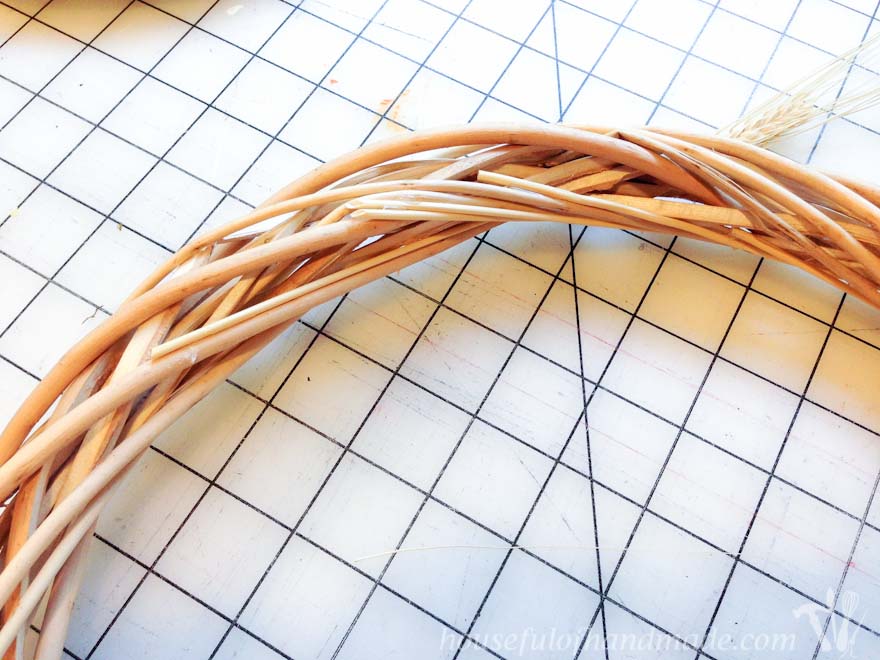 After I got a single row of wheat stalks twisted into the wreath, evenly spaced around the whole wreath, it was time to fill in.  I cut the stems of the wheat much shorted and stuck them behind the row that I twisted into the wreath form.  Again, I secured with lots of hot glue.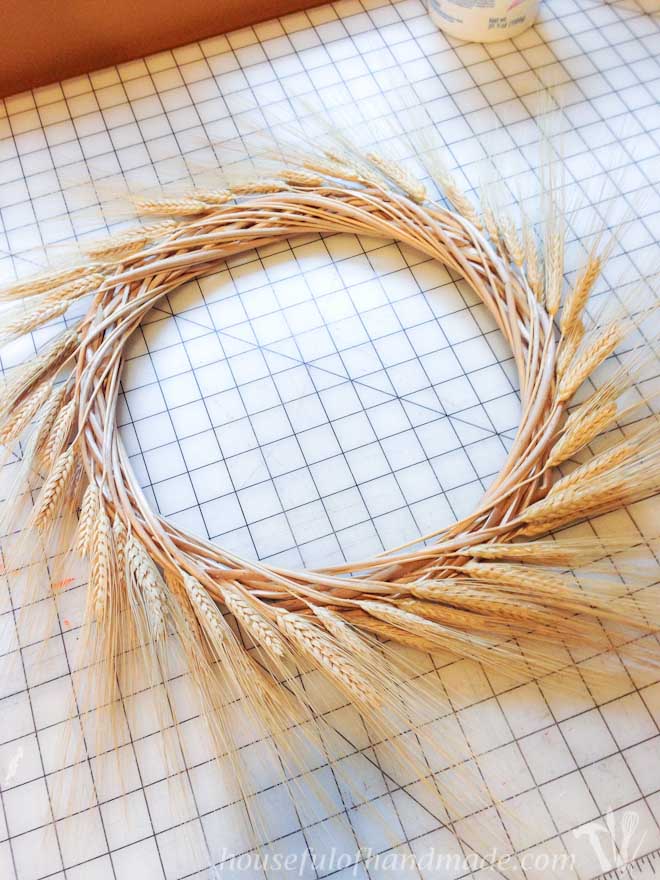 At this point, you can hang it on your door and be done.  Which I did for a few days, but I just felt like it needed something more.  So I decided to add a simple, rustic bunting.  Everything is better with a bunting, right?
So to make the simple bunting, I made a basic chalkboard pennant in Illustrator and added my letters.  Then I printed it on some nice, thicker (but not quite cardstock) paper.  I cut it out, along with some little squares of burlap.  I made my pennants 1 1/4 inches wide by 1 1/2 inches tall and I cut the burlap squares 1 3/4 inches wide by 2 inches tall.  And I pulled the outer string of each side of the burlap square out so that it gave a little fraying to the edges.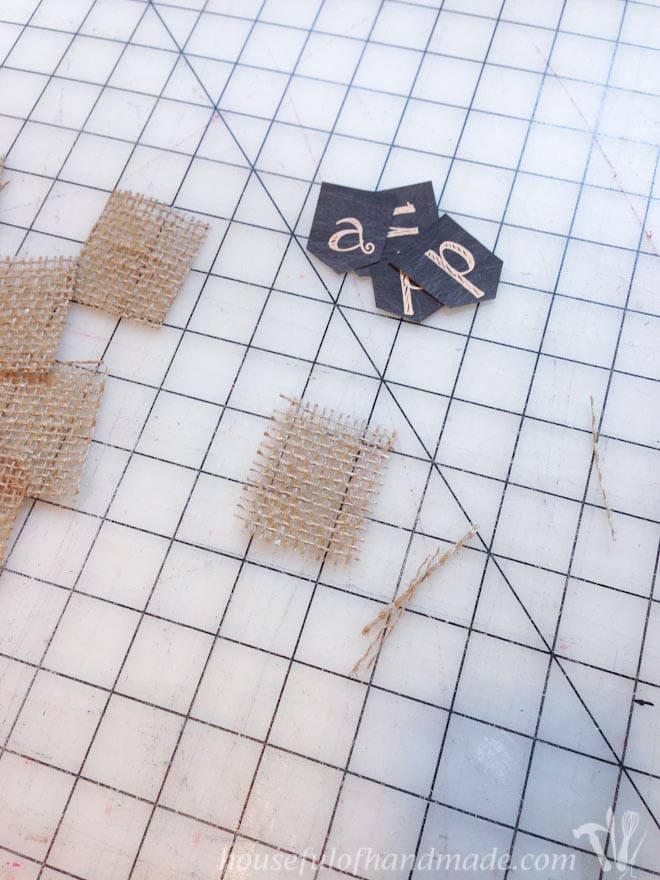 Then I turned back to the trusty hot glue gun and glued the paper pennant to the top of the burlap square.  I didn't center it completely, I put it close to the top of the burlap.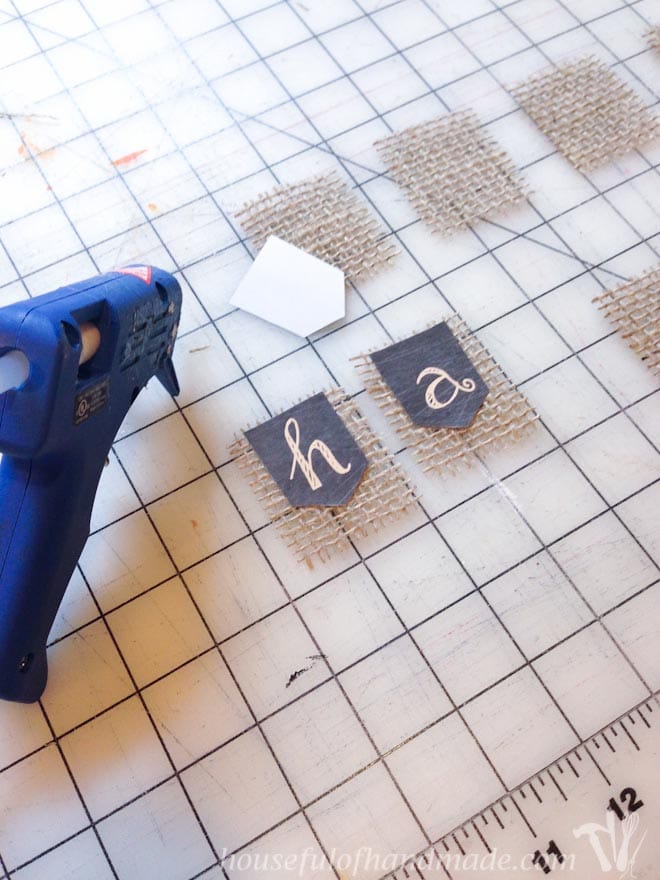 Then after they were all glued down, I needed to glue them to my burlap string.  I found it was easiest to glue it upside down, and I used some pattern weights to hold the string out tight.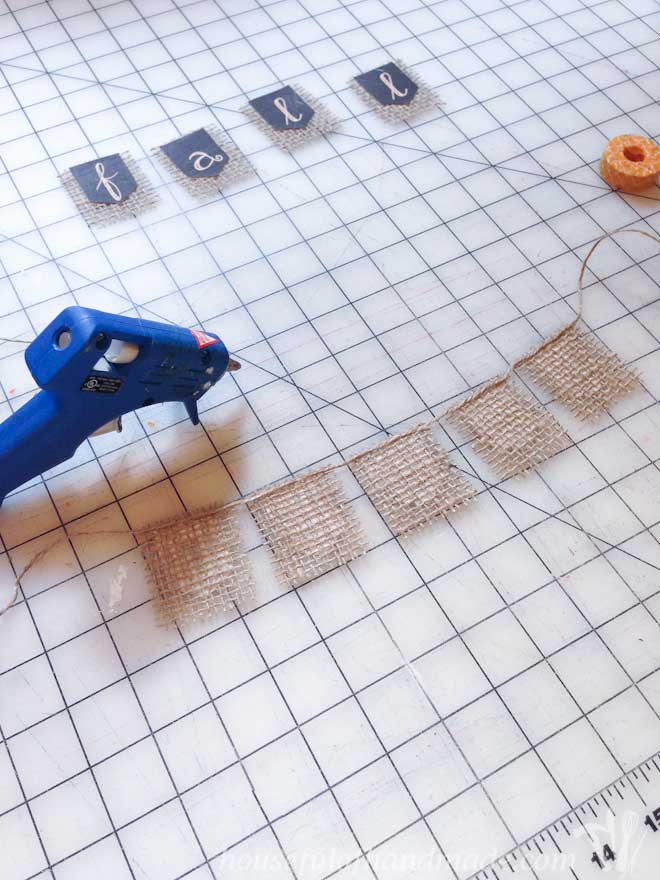 But then I learned that you need to glue the pieces down backwards since they are upside down.  Whoops!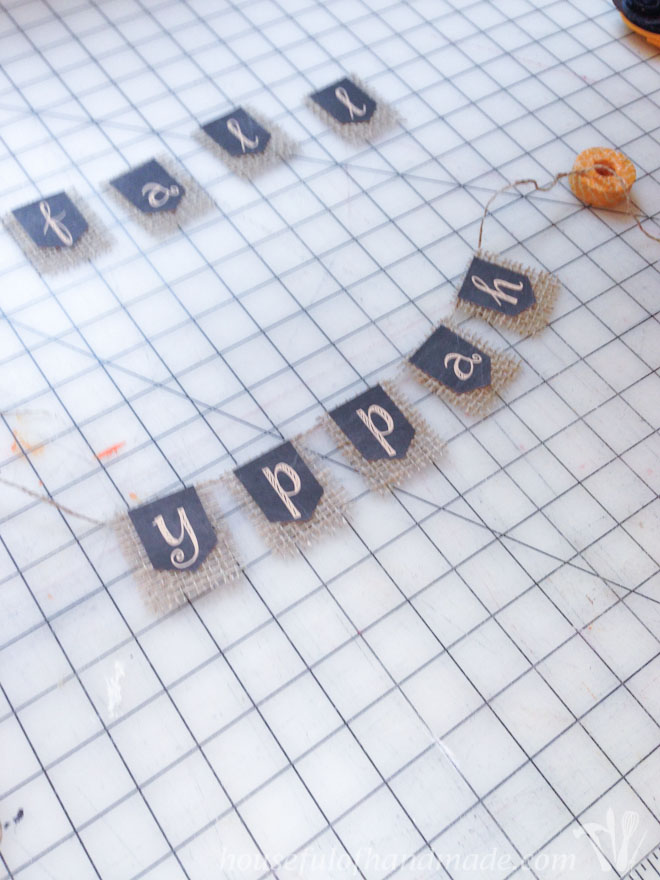 Luckily they were easy to pull off with the freshly set hot glue.  And I quickly fixed them 🙂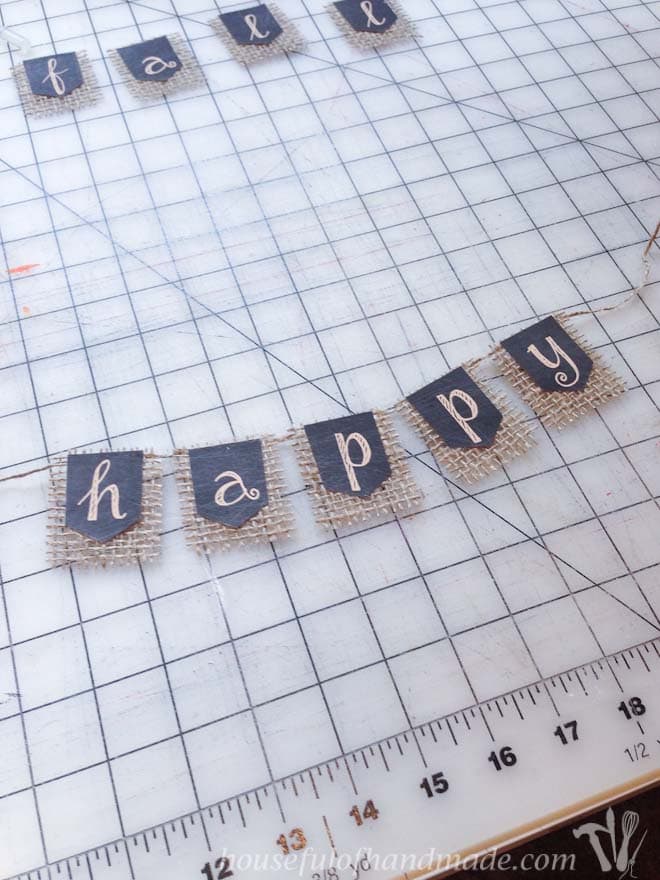 To attach the my bunting to the wreath, I threaded the string through the twisted wreath form at the spot I wanted it and secured it with… you guessed it… hot glue!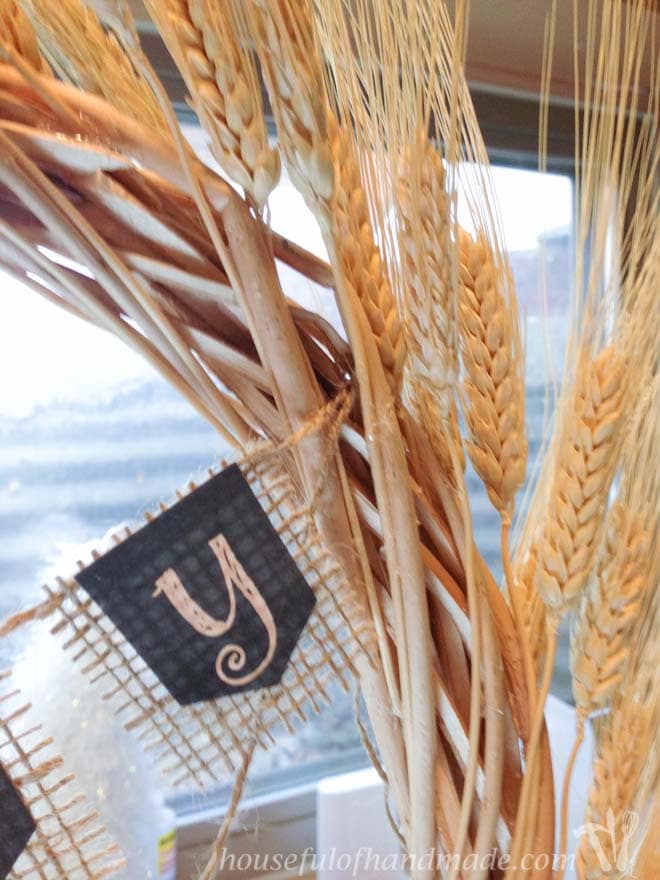 Then when I had both buntings secured how I liked them, I wrapped the ends of the strings around the wreath form and them glued it to the back and trimmed the excess strings.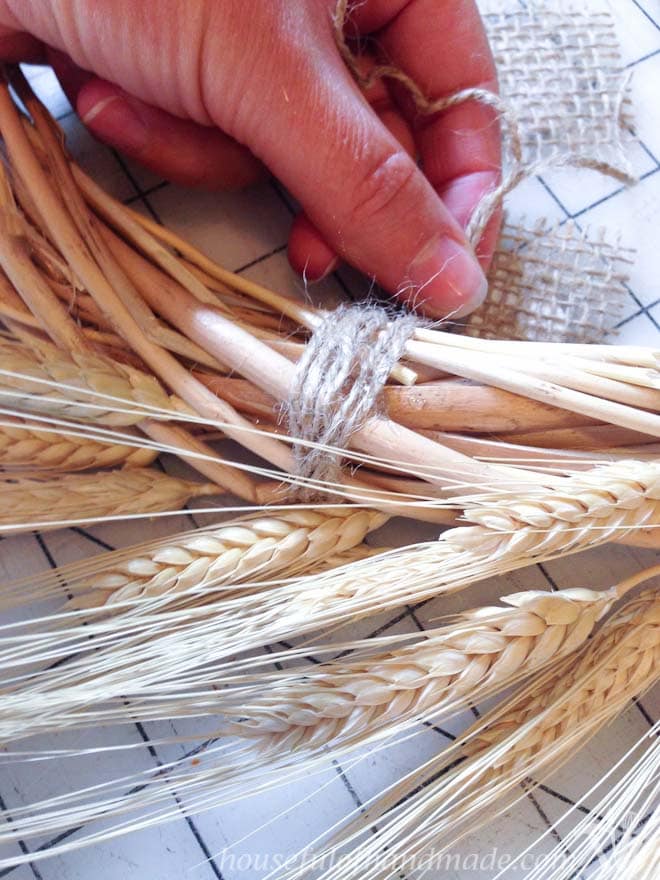 Now it was all done, and I am so glad I added the bunting for a little extra oomph.  But it is still a simple and elegant wheat wreath for fall.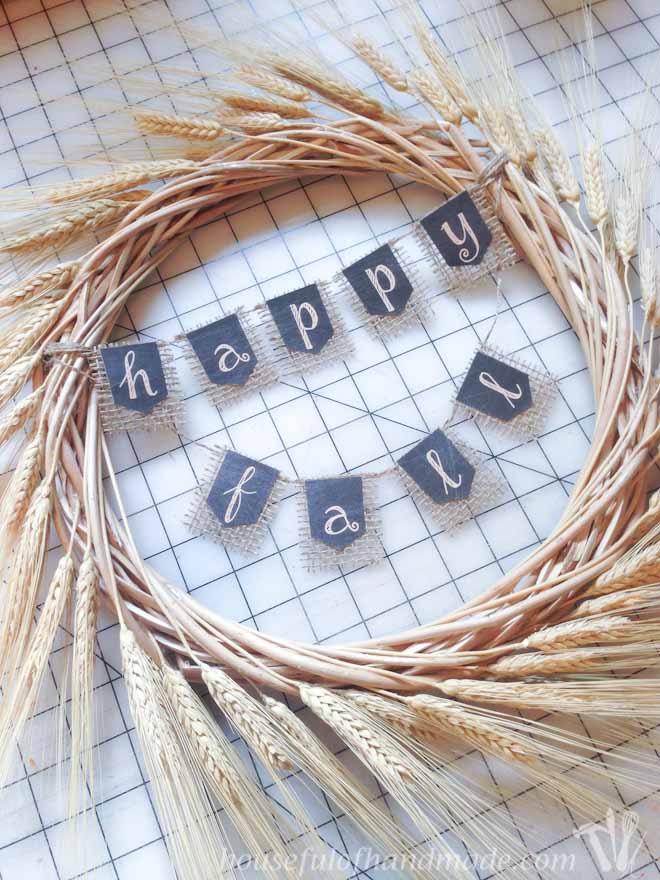 I got it up on the door and I love it!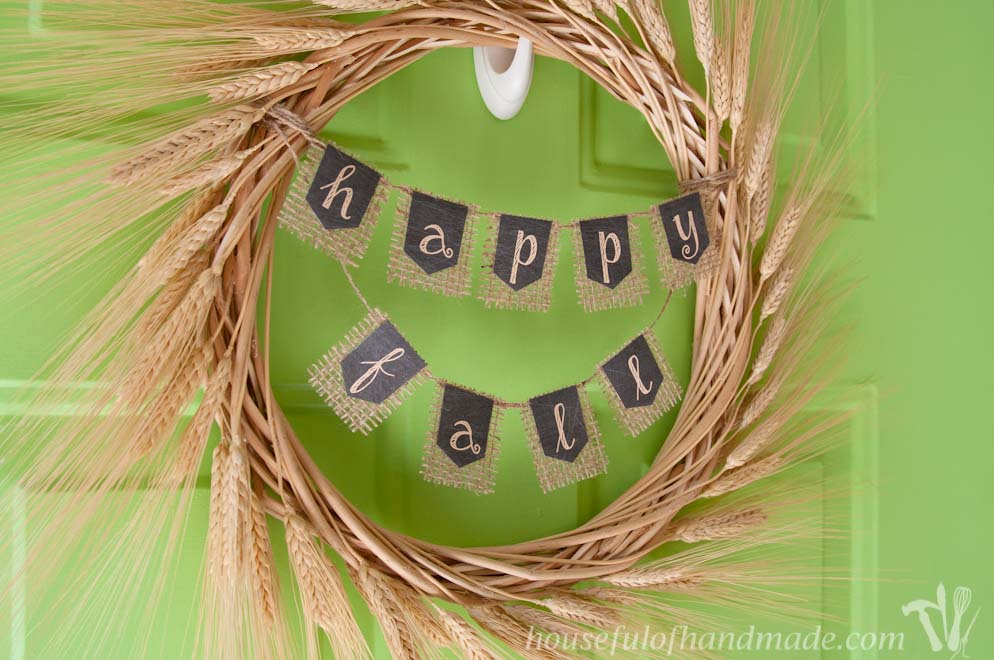 As I was taking pictures, my adorable little helper says, "Look mom, I'm by the wreath.  Take a picture of me!"  How could I not?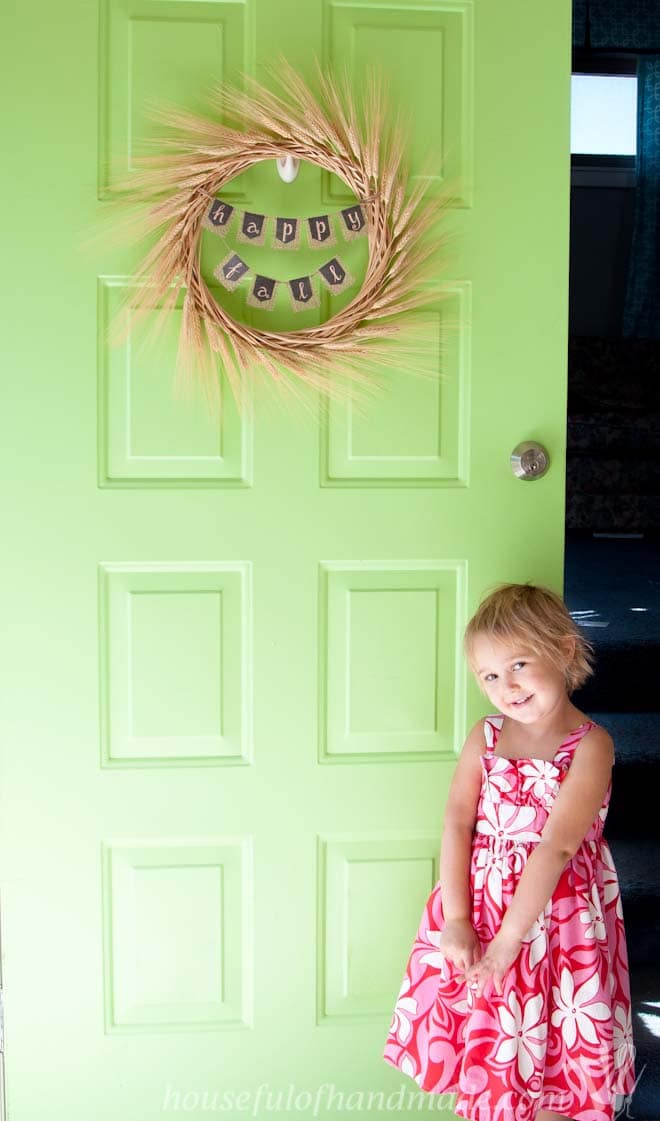 I may have to add a little paint to my Command hook so it blends in better with my new green door.  Do you have any brilliant ideas for hanging a wreath without it being so obvious?  I still haven't figured that one out!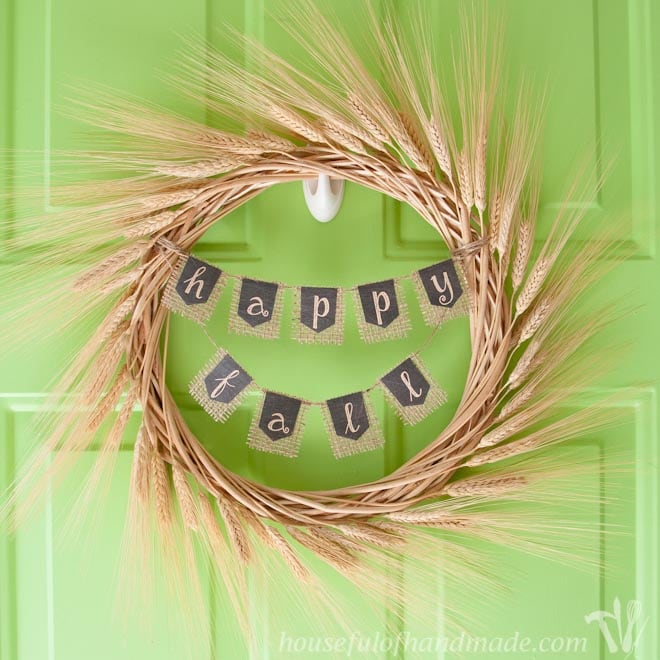 So I am officially ready… bring on fall!

I'm linking up to some of my favorite Link Parties.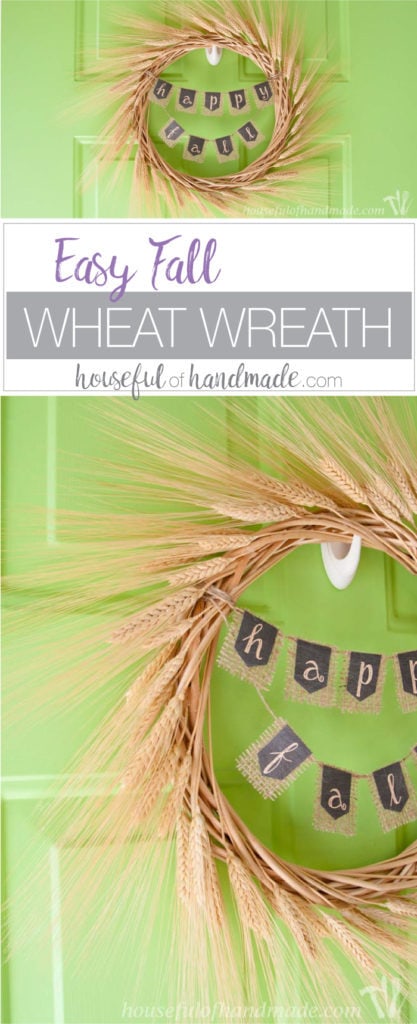 Other projects you might like: