This Farmhouse Plaid Christmas advent calendar is the perfect way to countdown to Christmas in style. Free printable  buffalo check plaid and Christmas tartan plaid create a beautiful advent calendar.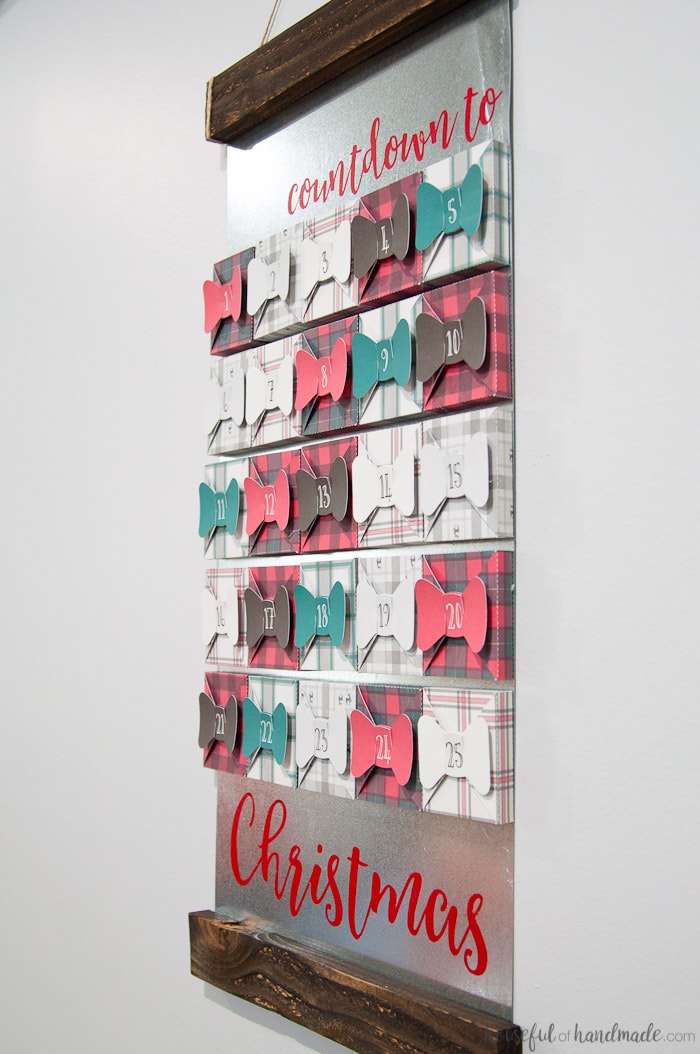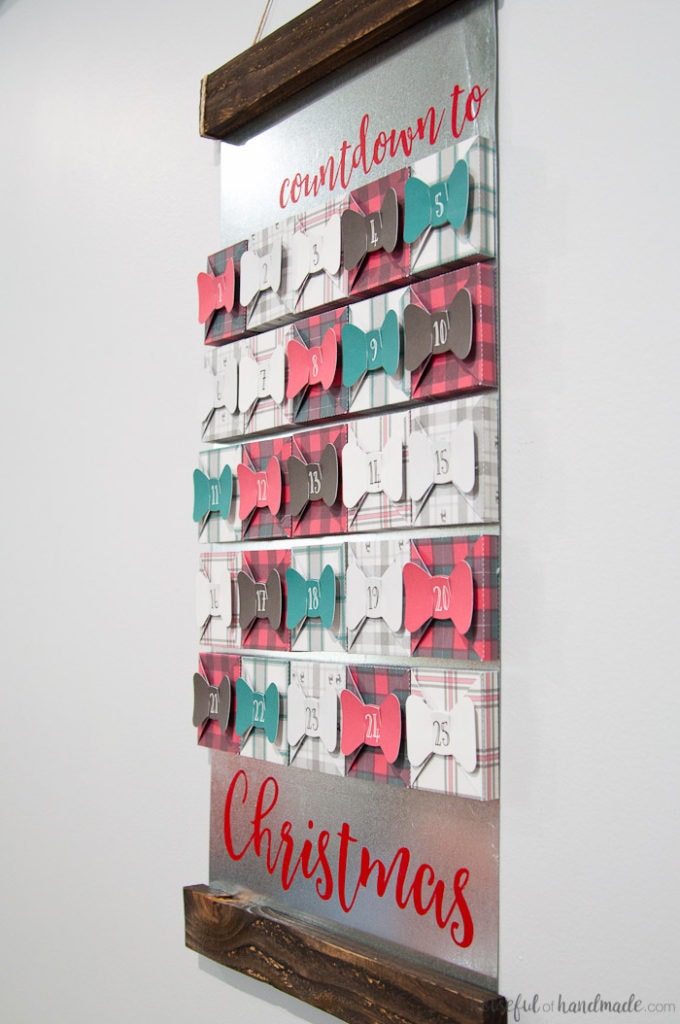 December is quickly approaching and that means the countdown to Christmas! Our family loves having an activity advent calendar to countdown the days until Christmas and help us enjoy all our favorite Christmas traditions. Each year I get to have fun creating a beautiful Christmas advent calendar for our family and fill it activities and an occasional treat. This year I went with a rustic Farmhouse Plaid Christmas Advent Calendar and I love how it turned out!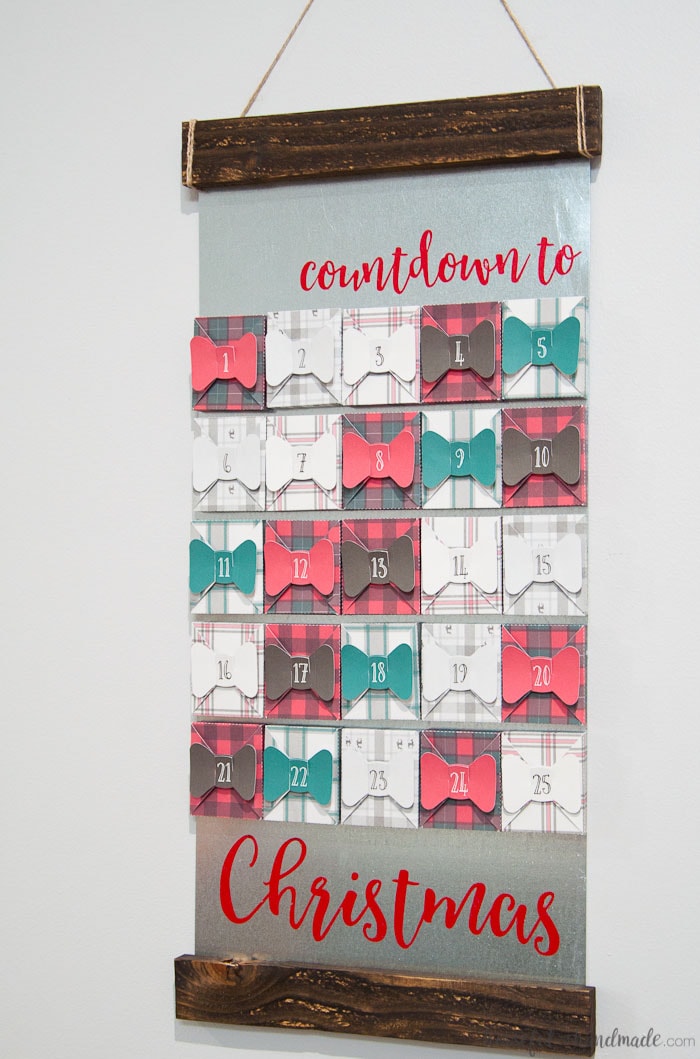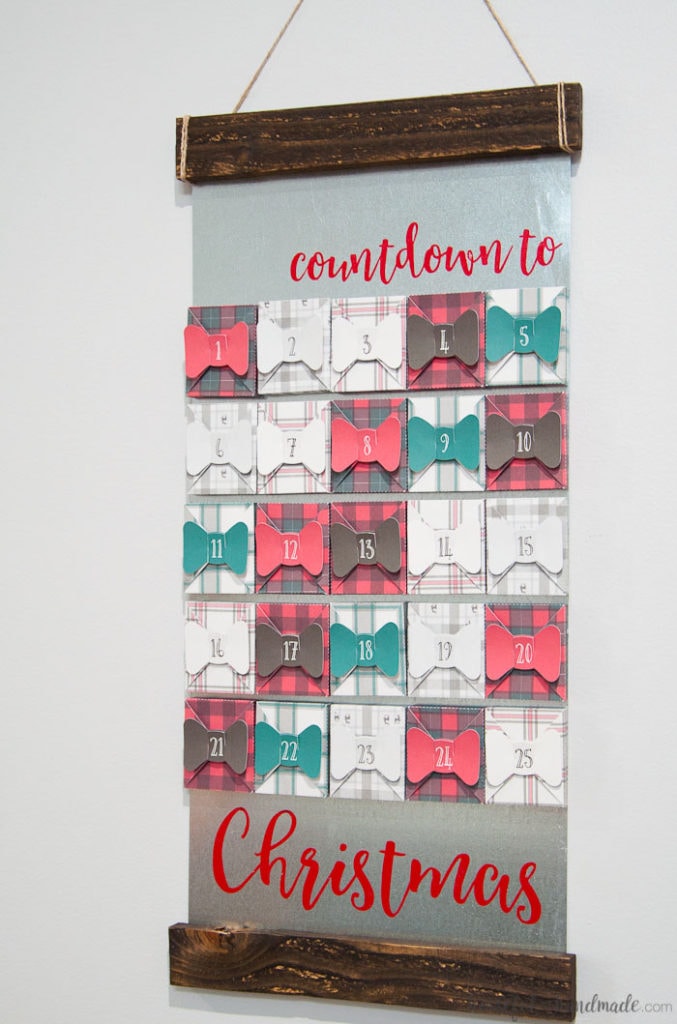 Have you been loving all the buffalo check and tartan plaid used in today's decor? I am obsessed with the warm texture and color it adds. And I especially love the bold reds and blacks for Christmas. I was so excited to add some of these amazing plaids to our decor this year and I started with a little (or a lot) of it in our advent calendar.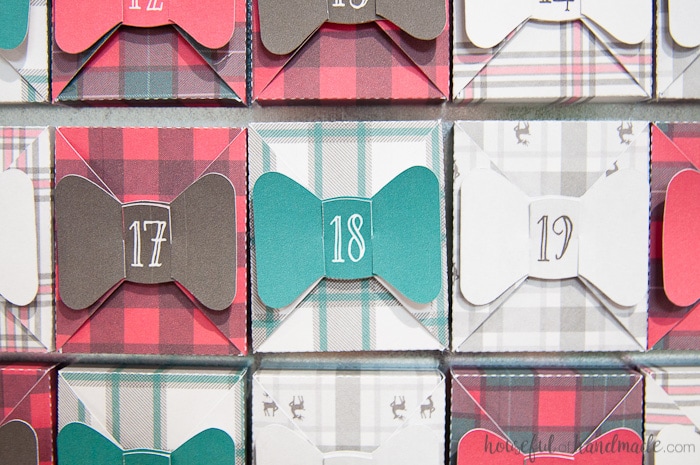 To really make the most of the plaid theme, I created 25 little boxes out of 5 bold Christmas plaids. Of course I included the classic black and red buffalo check. But then I had some fun with the other plaids including a bit of green with some creams and grays. Then just because I could, I threw in some reindeer! Everything is better with a reindeer or two.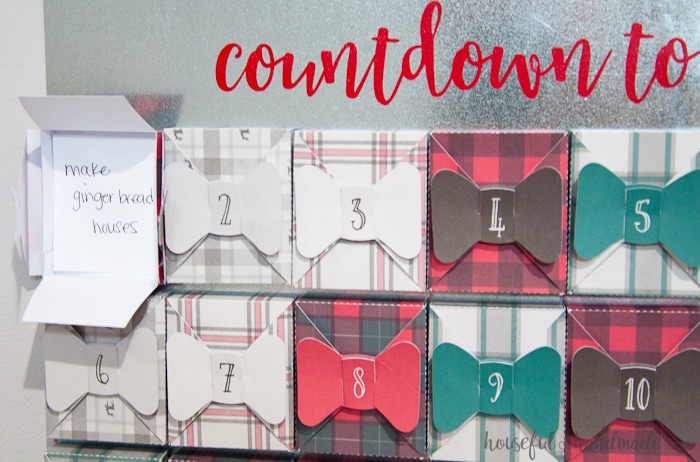 Each of the little boxes unwraps at the front. Just like a little present to open each day in December. Each box is about 2×3 inches and 1/2 inch deep. Just big enough to include a small treat (candy canes anyone) and the day's activity. If you get stressed out just thinking about planning an activity advent calendar, check out my tips for a stress free advent calendar here. I promise, you can have loads of fun with your family this Christmas without making you crazy!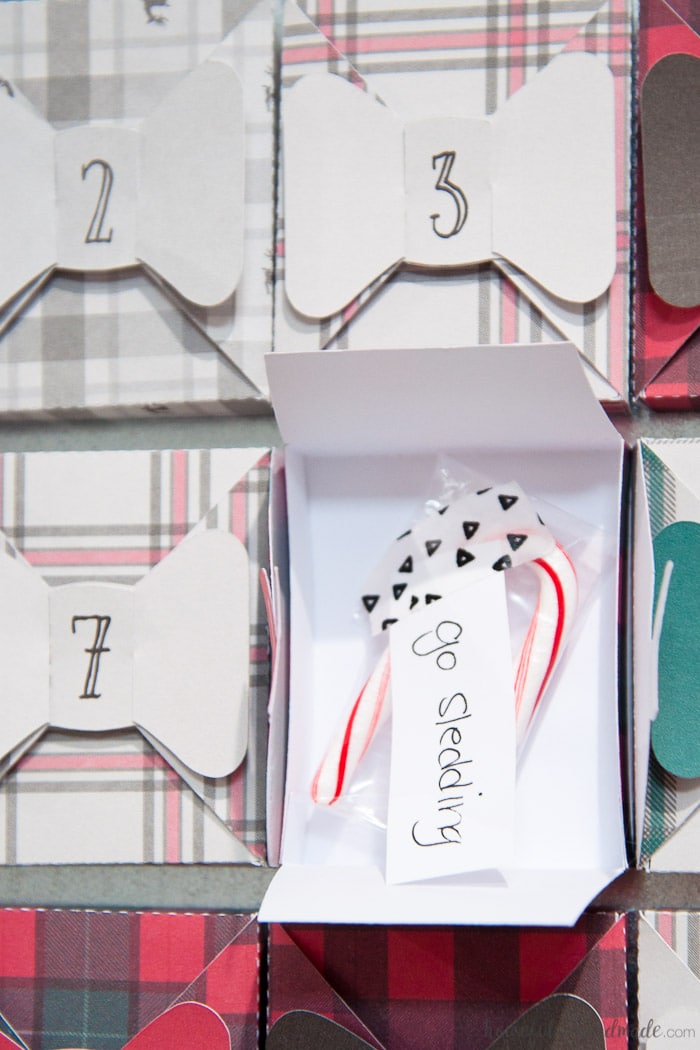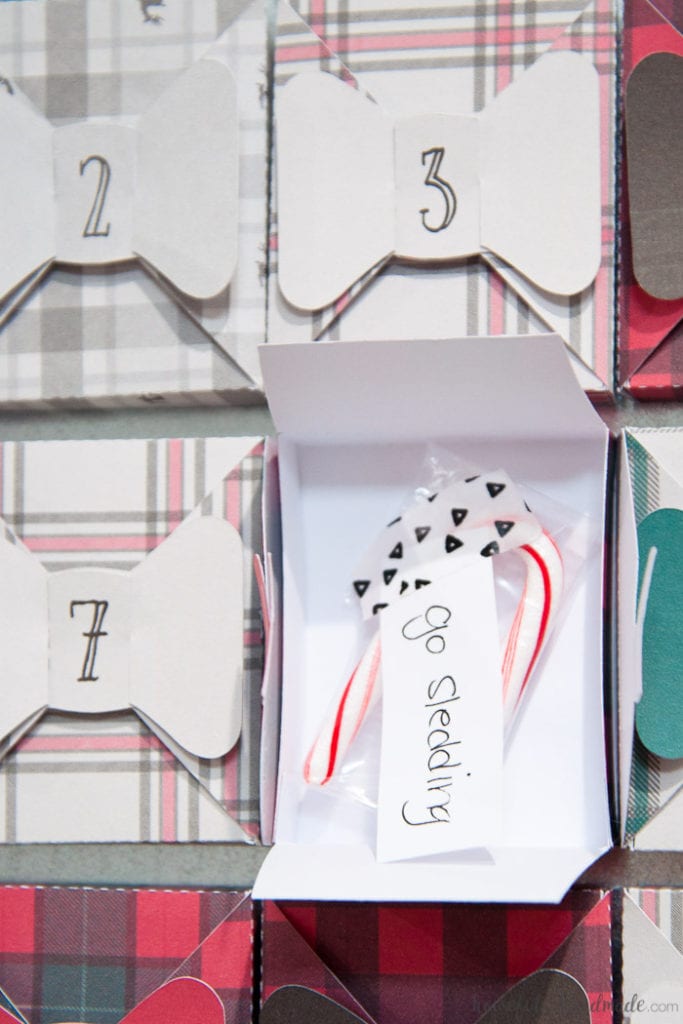 The advent calendar also has some of my other favorite decor textures in it: wood & metal. Wood and metal combined are perfect for a rustic farmhouse. They have a lived in and loved quality to them. The galvanized metal even has a bit of texture on it that really makes me smile. I knew immediately that I wanted to pair the wood and metal with these bold plaids for the perfect farmhouse style.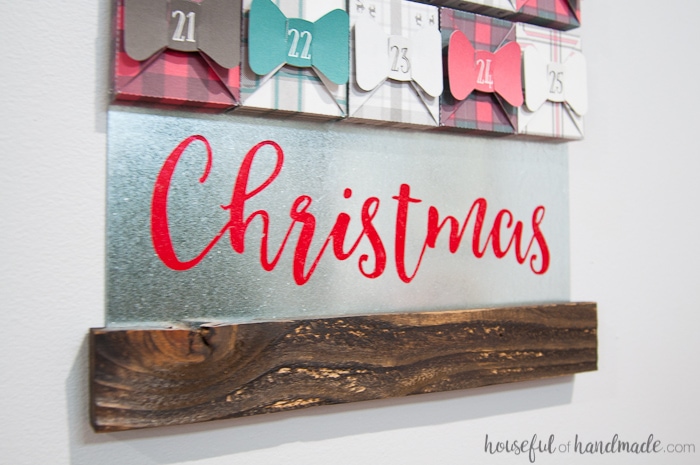 So are you ready to make your own farmhouse plaid Christmas advent calendar? I am making it really easy on you this year. I have created these 25 boxes for you to be able to download, print and cut to quickly assemble a beautiful advent calendar. Then you will be ready to countdown to Christmas!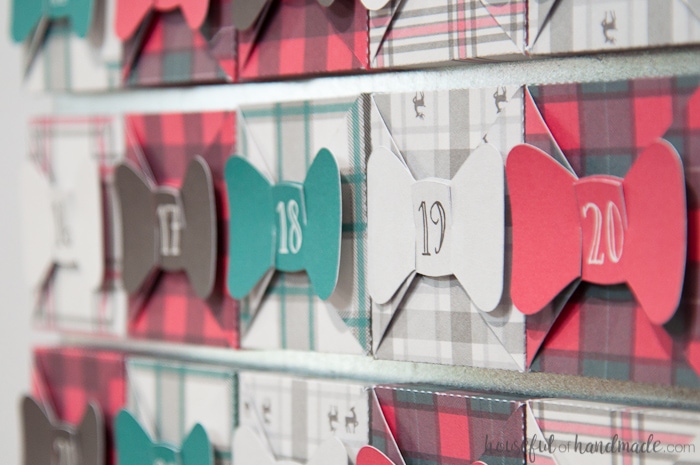 Once you have your files downloaded, turn on your favorite Christmas movie and let's get ready to assemble our farmhouse plaid Christmas advent calendar!

And then don't forget to check out the rest of my DIY Crafts Tutorials.