Decorate your home on a budget with these faux metal wall vases made from paper!
I'm reaching for my favorite easy craft medium for home decor again… paper!
Using paper crafts for home decoration is the perfect way to decorate on a budget. And with these beautiful "faux" metal wall vases, you don't even have to sacrifice style for budget!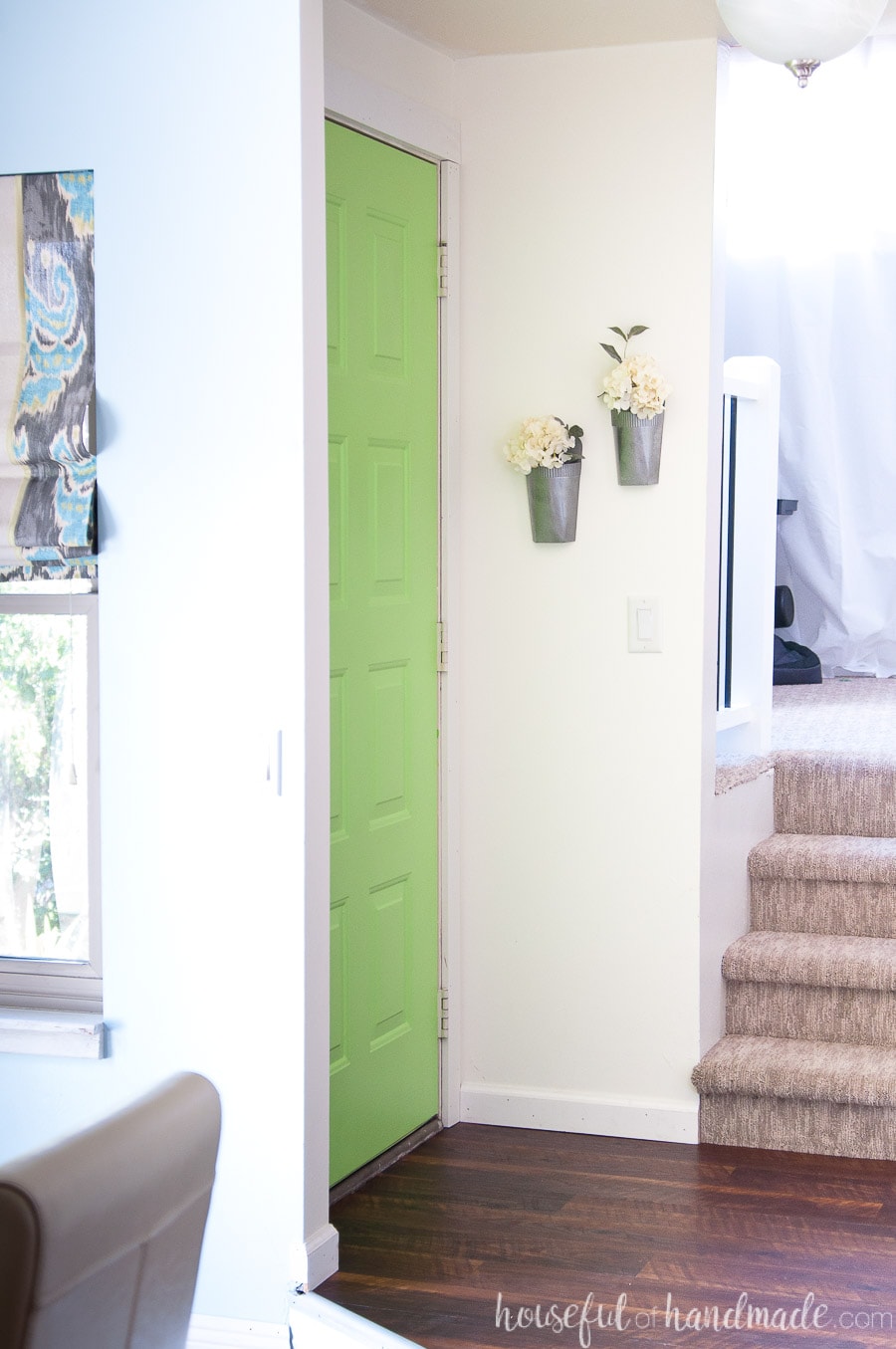 I love seeing all the beautiful wall vases, or wall pockets, or wall planters. Whatever you call them, they are a great way to add some style in those nooks and dead spaces in your home.
Wall vases hang on the wall and can be filled with plants (faux plants for me). They add a little farmhouse charm without taking up too much space.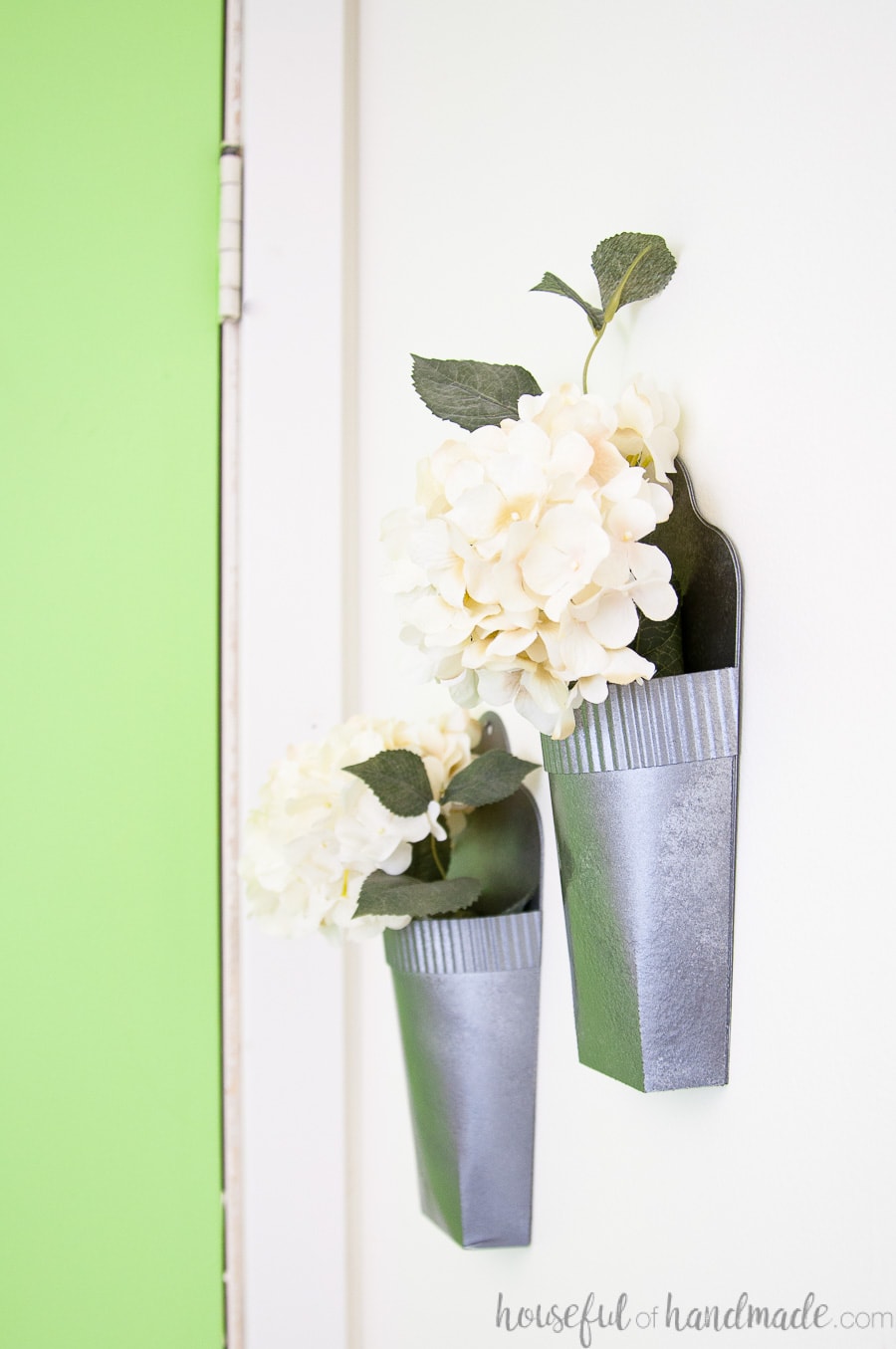 Cheap Wall Decor Idea!
But instead of spending lots of my hard earned $$ for some fancy metal wall vases, I decided to make my own for just pennies!
Yep, this faux metal wall planters are made out of a couple pieces of cardstock. How's that for a cheap wall decor idea?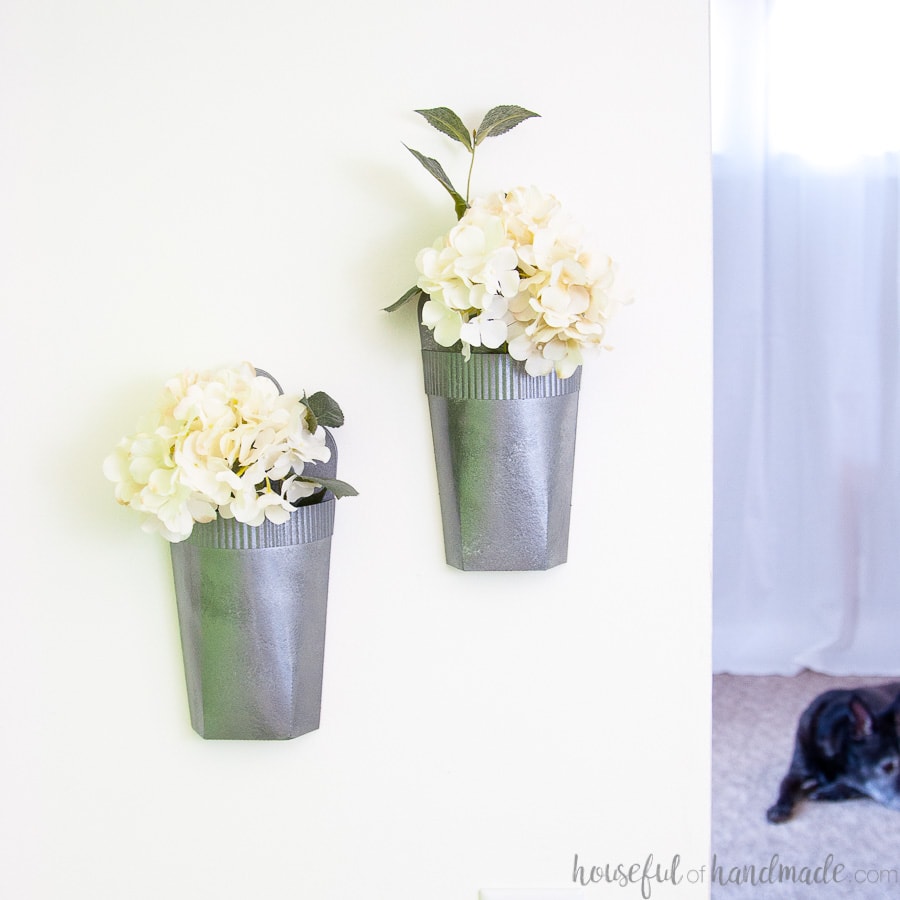 Obviously these paper wall vases cannot hold a real plant, but since I am still working hard to keep real plants alive, the faux ones work way better anyway.
But you can place a watertight plastic container inside your wall pocket and use it for real flowers from you garden this spring. Or plant some of your favorite succulents. Or even use them with some large air plants.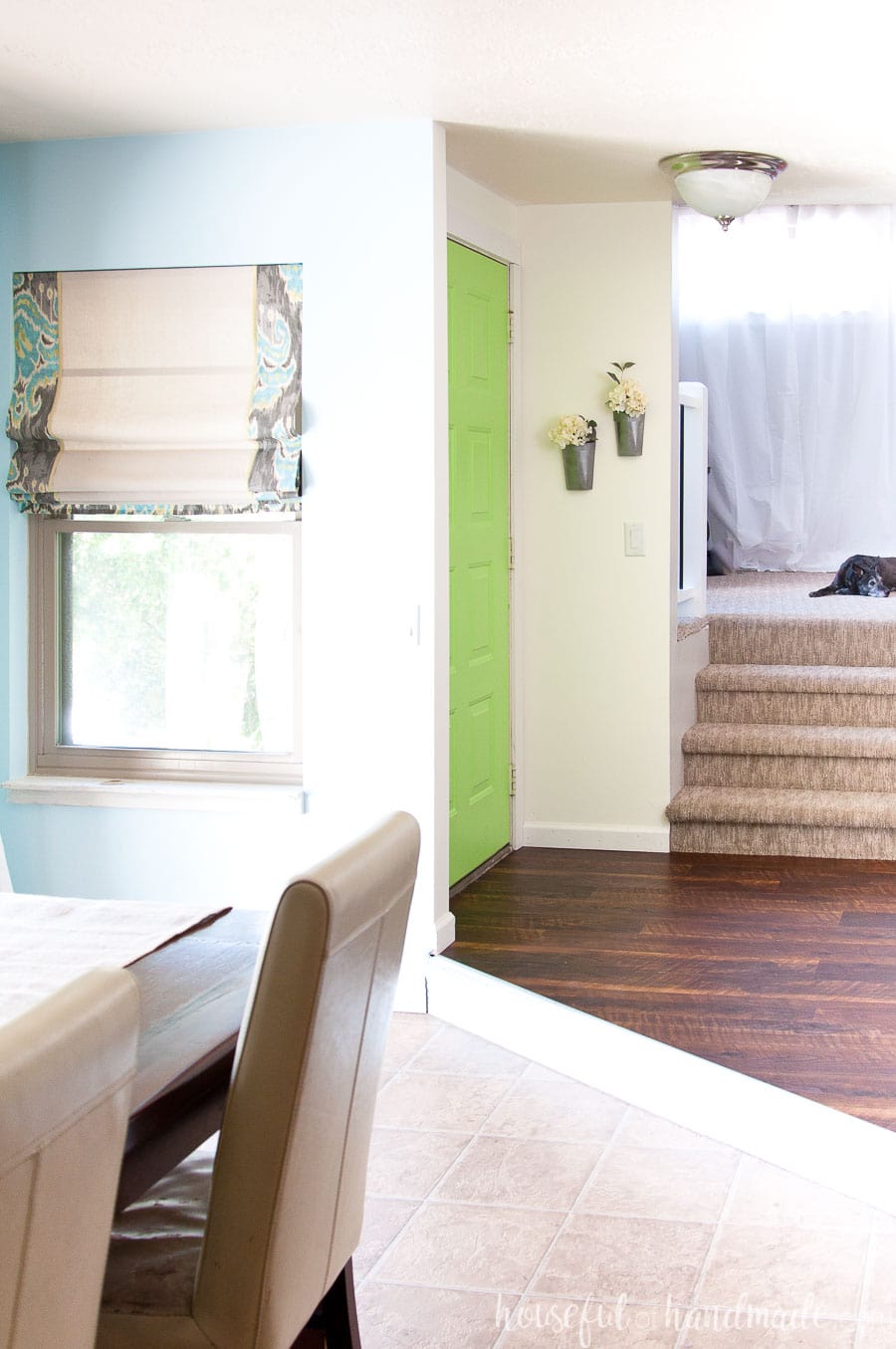 Anyway you fill them, no one will ever guess that these beautiful galvanized wall vases are not actually metal. Paper decor to the rescue for decorating our home on a budget again!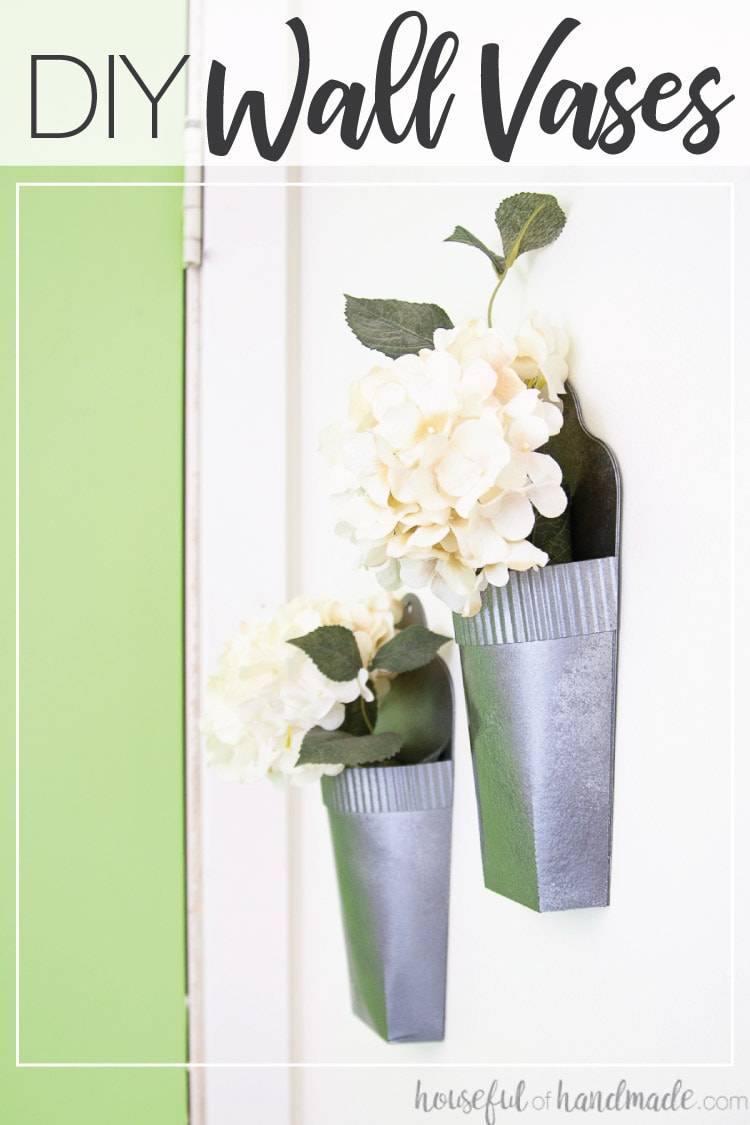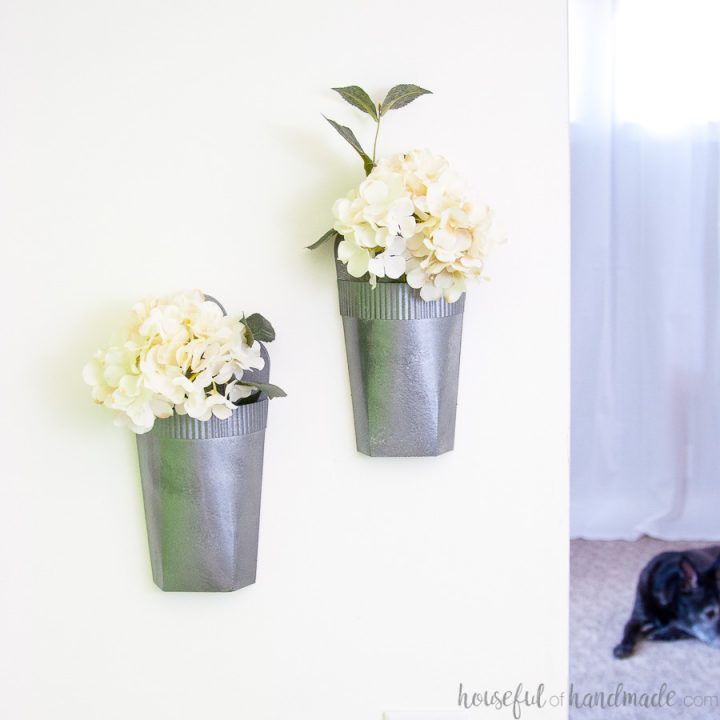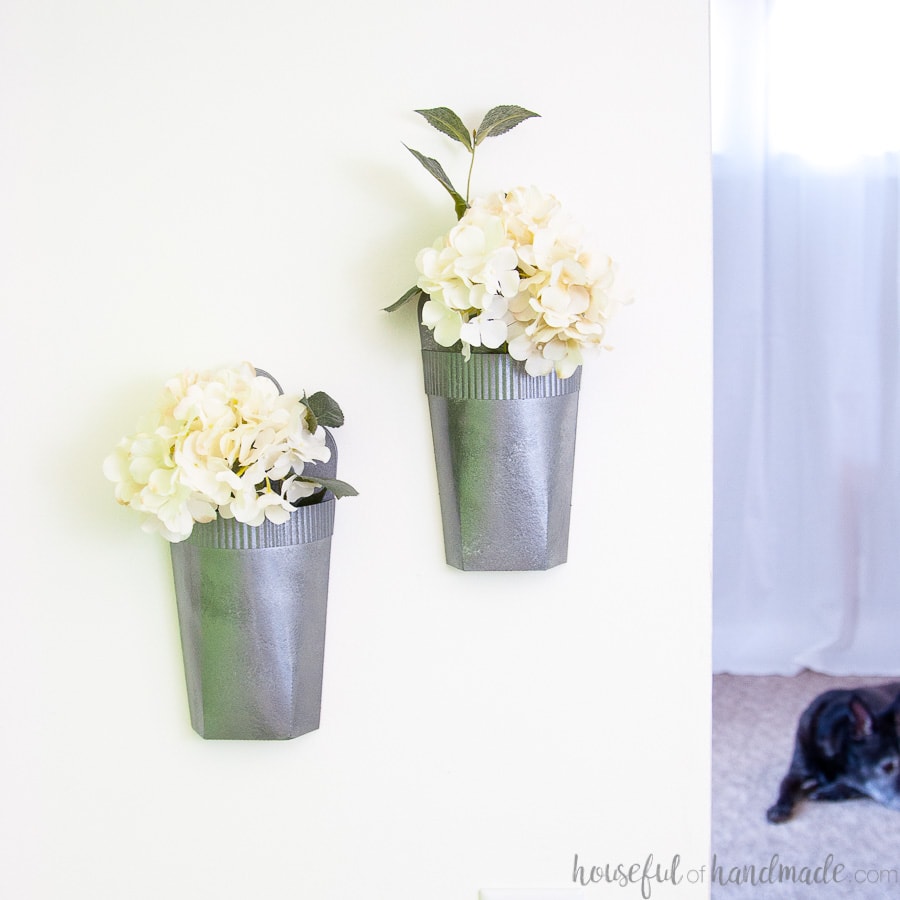 How to Make DIY Wall Vases
Decorate your home on a budget with this amazing paper home decor! These DIY wall vases look just like expesive metal ones, but are made from cardstock. Cna be cut by hand or with an elecronic cutting machine.