This refillable rustic advent calendar is the perfect farmhouse Christmas decor.
Make a beautiful rustic advent calendar that you can refill and use again every year. Advent calendar boxes are the perfect way to create a customized Christmas countdown.
This chalkboard advent calendar is made with 25 little paper mailboxes for you to fill up for each day in December.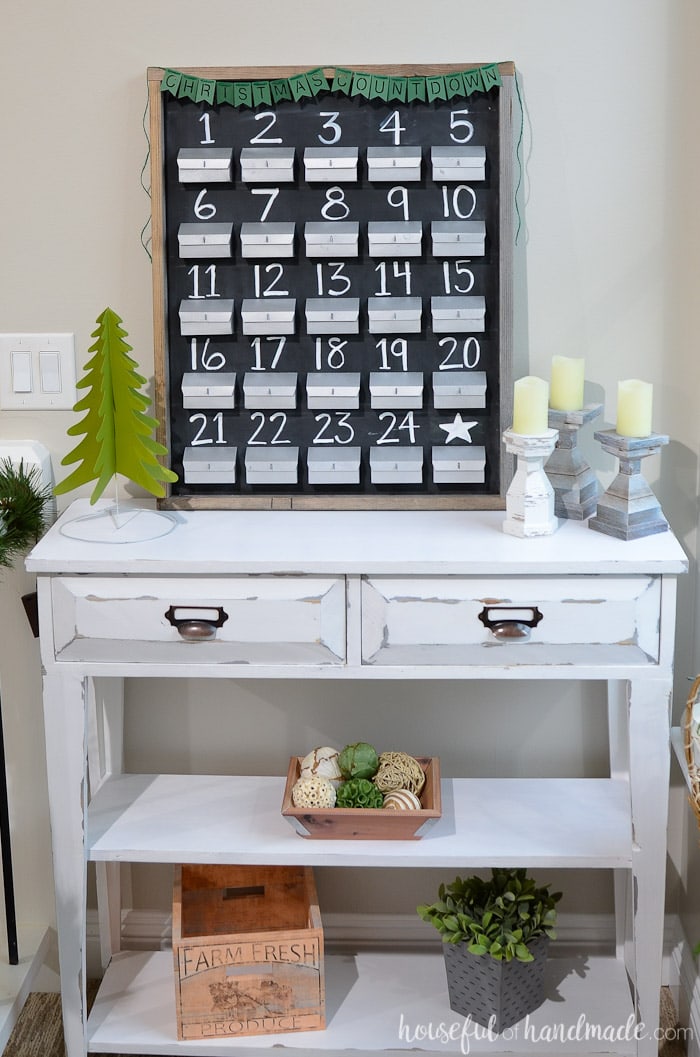 Do you do an advent calendar for Christmas?
My kids get so excited for it. As soon as the turkey leftovers are in the fridge, they want to know when we get to start our advent calendar.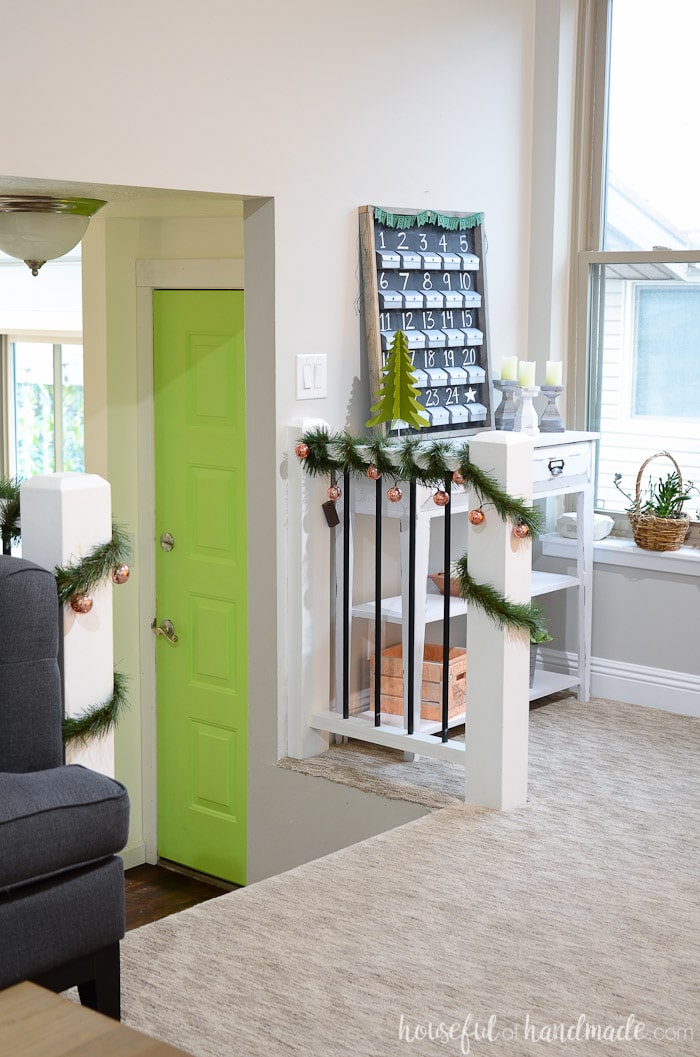 We have used many different advent calendars, I loved the farmhouse plaid advent calendar I made last year. But I had the idea to make this new refillable rustic advent calendar this year, so I just went for it.
And I am so glad I did because this one is gorgeous!
There are so many different ways you can do an advent calendar. We prefer the activity advent calendar.
Sometimes it can get a little crazy to do a Christmas themed activity every day, so we came up with the perfect solution. I've shared all our tips and tricks for how to plan a stress free activity advent calendar.
Now all we needed was the perfect calendar to store those little strips letting the kids know what fun to expect that day.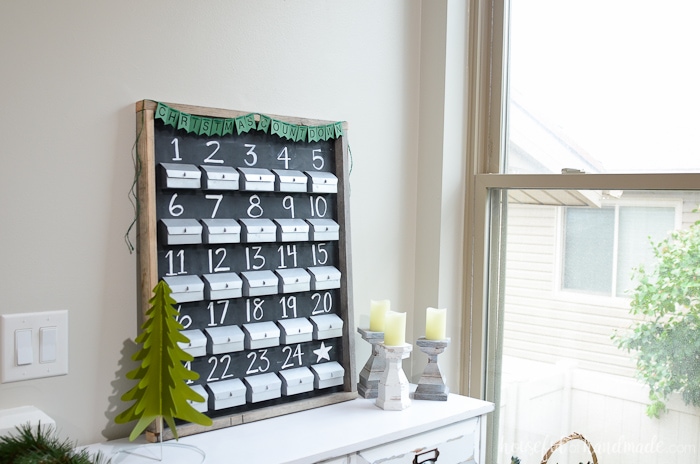 I love all things rustic. Nothing makes me happier than reclaimed wood, chippy paint, and a cozy house. All the things I wanted to have in our rustic advent calendar this year.
And since I love how our Letters to Santa mailbox turned out, I decided to stick with the mailbox theme and make these refillable paper mailboxes for our advent calendar. Don't they look so cute?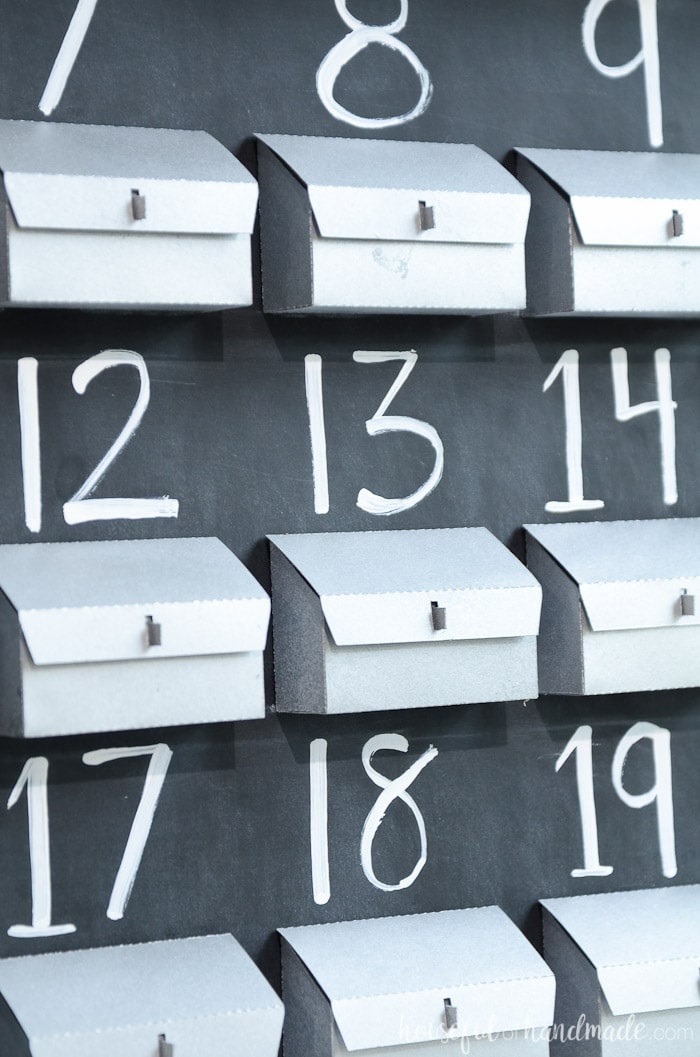 Then I used a piece of foam board to put the cute paper advent calendar boxes on. So easy, all you need is hot glue.
And the foam board can be purchased at the dollar store, bonus!
I even used hot glue to attach the super easy (no mitering required) reclaimed wood frame around the chalkboard advent calendar.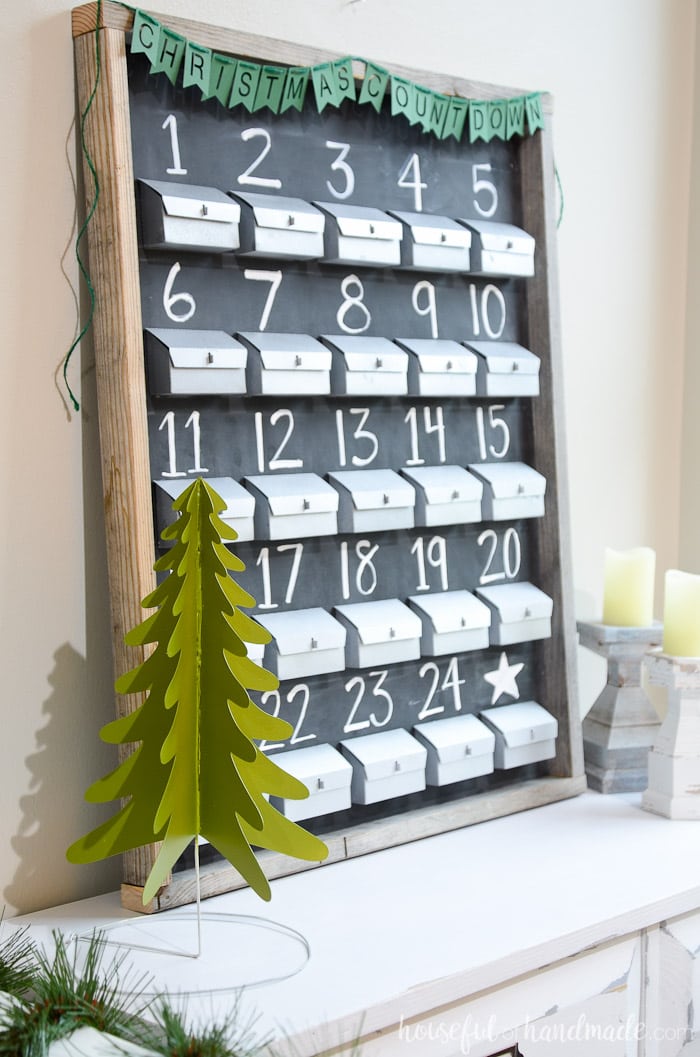 Because I felt like I needed a little something else, I also added this Christmas Countdown banner to the top. It's the perfect rustic farmhouse advent calendar now.
And those little boxes are perfect to fill your own advent calendar.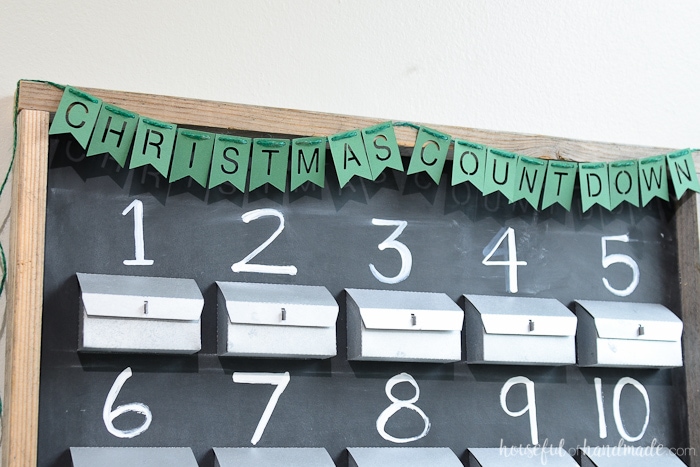 If you want to make your own refillable advent calendar, check out the tutorial below. Then don't forget to check out the rest of my Christmas Decor tutorials.
How to Make a Refillable Advent Calendar
Supplies
Mailbox template
Hot glue gun and glue sticks
Foam board (20″ x 25″)
Hammered spray paint
Chalkboard paint

I used chalkboard spray paint, but you can use any chalkboard paint you might have on hand.

1×2 boards

I used up some of the reclaimed wood that is filling up my garage, If you do not have reclaimed wood to use, you can always use new 1×2 boards and a wood aging stain like this.

Twine
Chalk and chalk marker
Optional: Silhouette Cameo

If you do not have an electronic cutting machine, that is okay! I included a PDF of the mailbox template so you can cut it out with good ol' fashioned scissors. Just watch your favorite Christmas movie while cutting and enjoy.
Assemble the Advent Mailboxes
Start by cutting out 25 of the mailbox templates out of cardstock. If cutting by hand, score along all the dotted fold lines.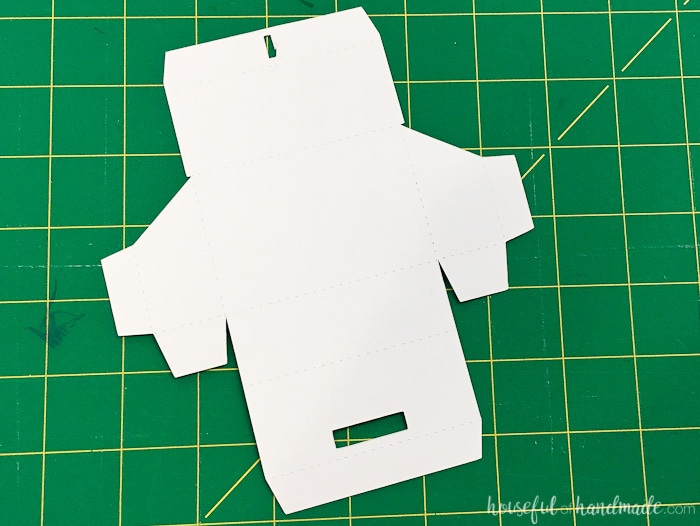 Assemble the boxes.
Fold along all the fold lines.
Start at the bottom and glue the tabs to the inside of the mailbox bottom.
Secure the tabs on the the side of the mailbox.
Fold the flap behind the mailbox front and trace around the opening so you know where not to put glue. Then add glue to the flap and secure.
Fold the mailbox cover down and trace the latch hole.
Glue the latch together and then attach it to the latch hole.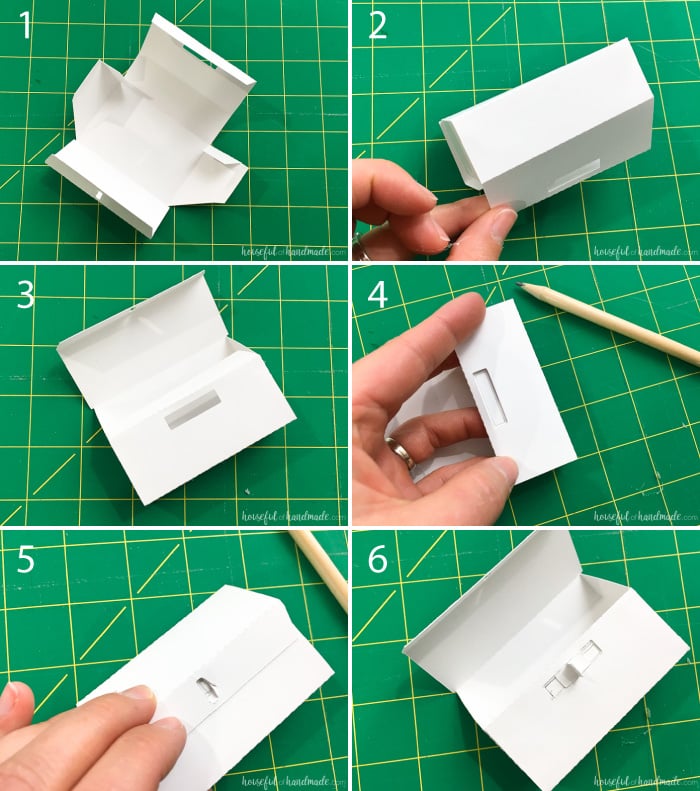 Repeat for all 25 boxes. If you are not in the mood, you could always do a 12 days of Christmas advent calendar. But once cut, the assemble only took me a couple episodes of my current Netflix bing series 😉
After all your boxes are assembled, give them all a coat of hammered metal spray paint to look like galvanized metal. Also, paint the front of your foam board with 2 coats of chalkboard paint.
Attach the Refillable Boxes
Prime the chalkboard by rubbing a piece of chalk over the entire thing and then erase.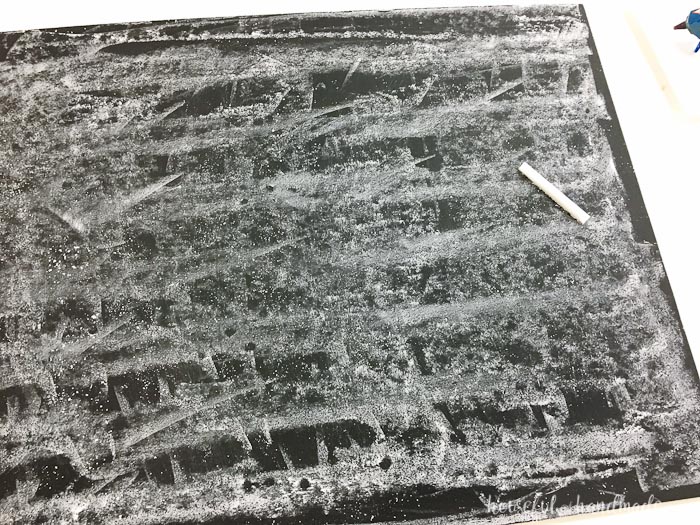 Now it's time to glue down the advent calendar boxes. Use a ruler to make sure you line them up correctly.
Start at the bottom and leave 1″ boarder below the bottom of the mailboxes. Glue 5 boxes along the line with 1″ on either side of the foam board and 3/4″ in between the boxes.
Leave 2 1/2″ in between the rows of mailboxes (to allow for room to write the numbers).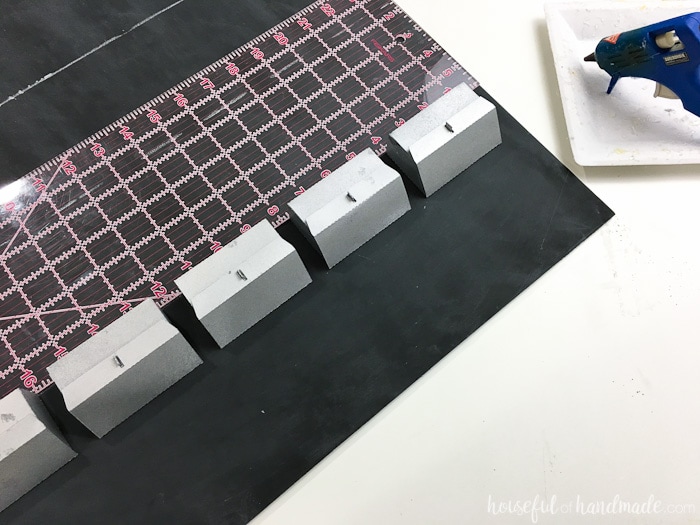 Add the Frame
Once all the boxes are attached cut the 1×2 boards for the frame. Cut 2 pieces at 25″ and attach them to the sides with the hot glue.
Then measure the top and bottom (should be around 21 1/2″ but the boards are never the perfect width so double checking is good). Cut 2 pieces to that measurement and then glue to the top and bottom.
To add the banner, cut the pieces out of colored cardstock. String them onto a piece of twine. Attach it to the top of the rustic advent calendar with hot glue.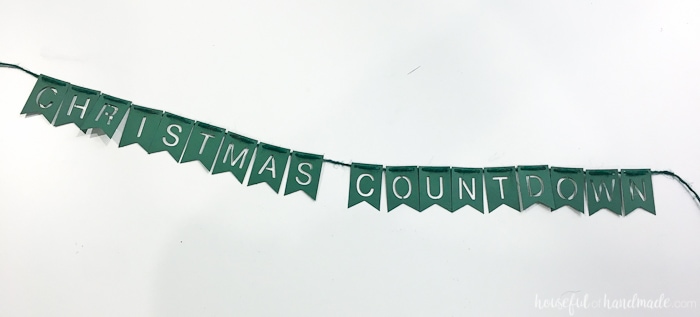 Now you can hang up your advent calendar and fill those adorable advent calendar boxes.
My kids keep checking to see if I have started filling up the boxes with our activities. I will have to wait until Dec 1st so they do not spoil the surprise.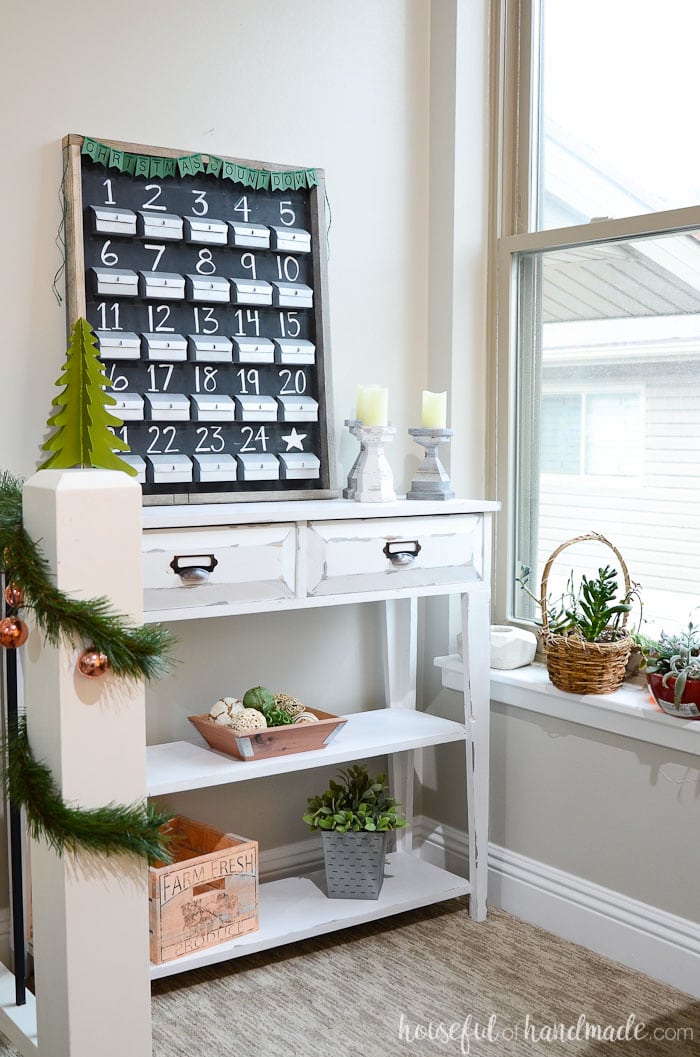 And tomorrow I am excited to share our Christmas living room tour with you. I've never been so excited, it turned out better than I could have hoped!