This week I vow to put the finishing touches on my winter mantle! I was starting to get a little bit worried that spring was coming. We had a couple rain storms that melted all our snow. But then the big daddy snow storm came and dumped about 8 inches on us and I realized I still had time to get my winter mantle all ready to share with you. So today I am sharing how I made these DIY paper lanterns. Yep, you read that right, these are made out of paper.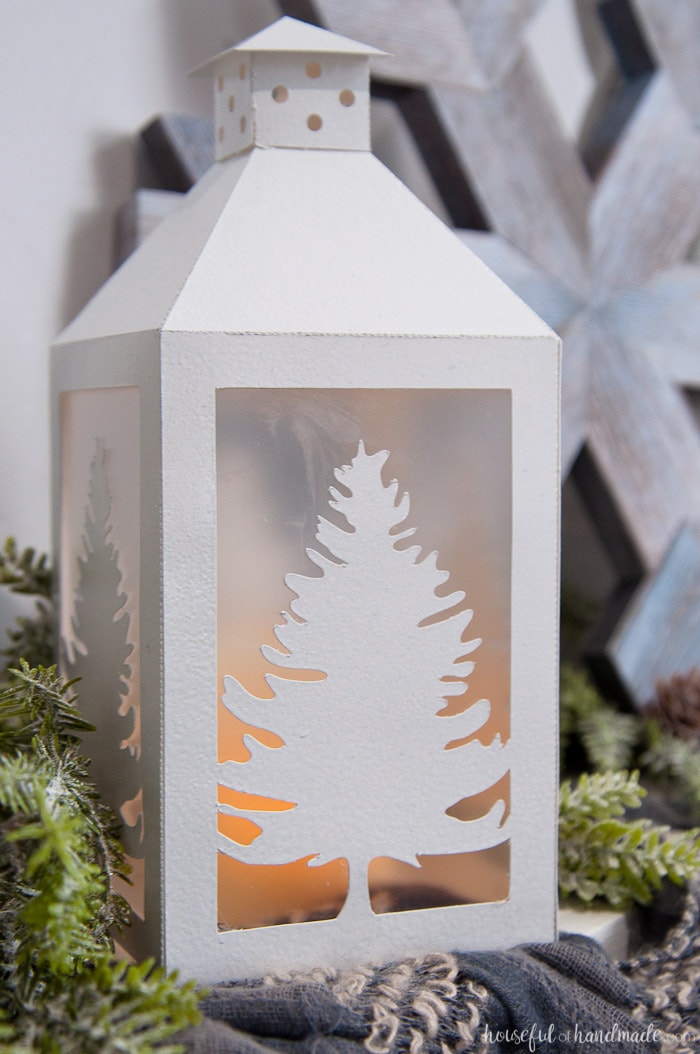 I am kinda obsessed with all the things that you can make and transform with paper. My mantle is a shining example of all the things that you can make with it, without it looking cheap. I love seeing people's face when they come over and comment on how much they like an item then I tell them it is made out of paper. These lanterns are no different.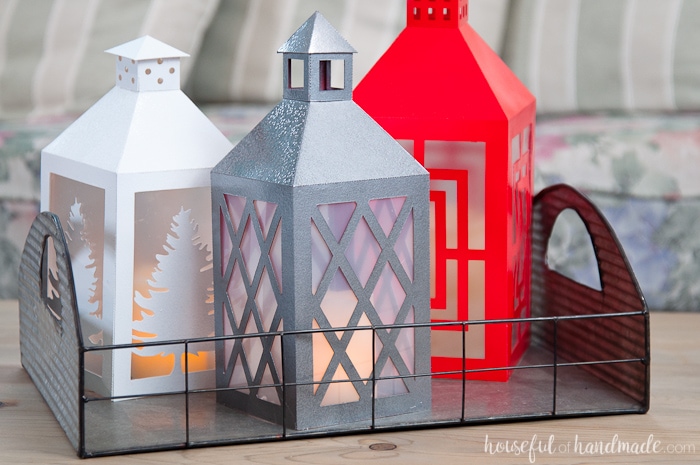 I actually made 3 of these lanterns for Christmas. You may have noticed them in our Christmas home tour. I put the red one away, but the silver and white one were perfect for winter (and really anytime). You better believe I will be using these lanterns lots more this year. They are perfect for the rustic farmhouse style that I love.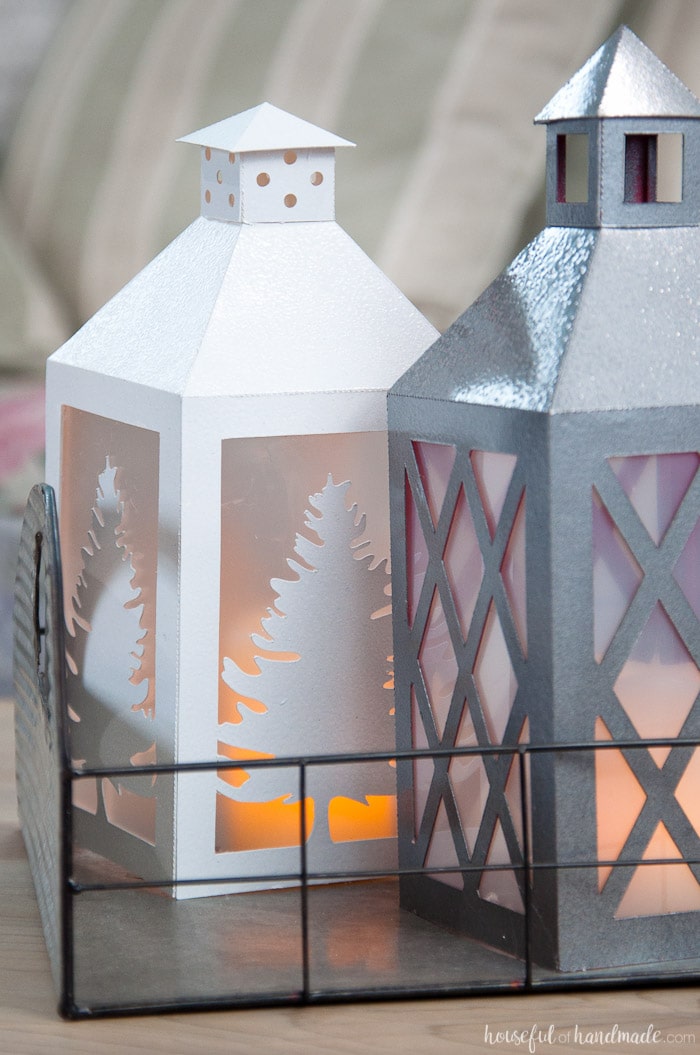 To make cutting out these DIY paper lanterns much easier, I used my Silhouette Cameo cutting machine. You may notice I am slightly obsessed with this little craft machine. I use it for a lot of my projects, and I even participate in a monthly challenge with lots of other amazing bloggers to make items with the Silhouette. However, you can make these lanterns without it. A good pair of scissors and an x-acto knife can do the same thing if you have a bit of patience.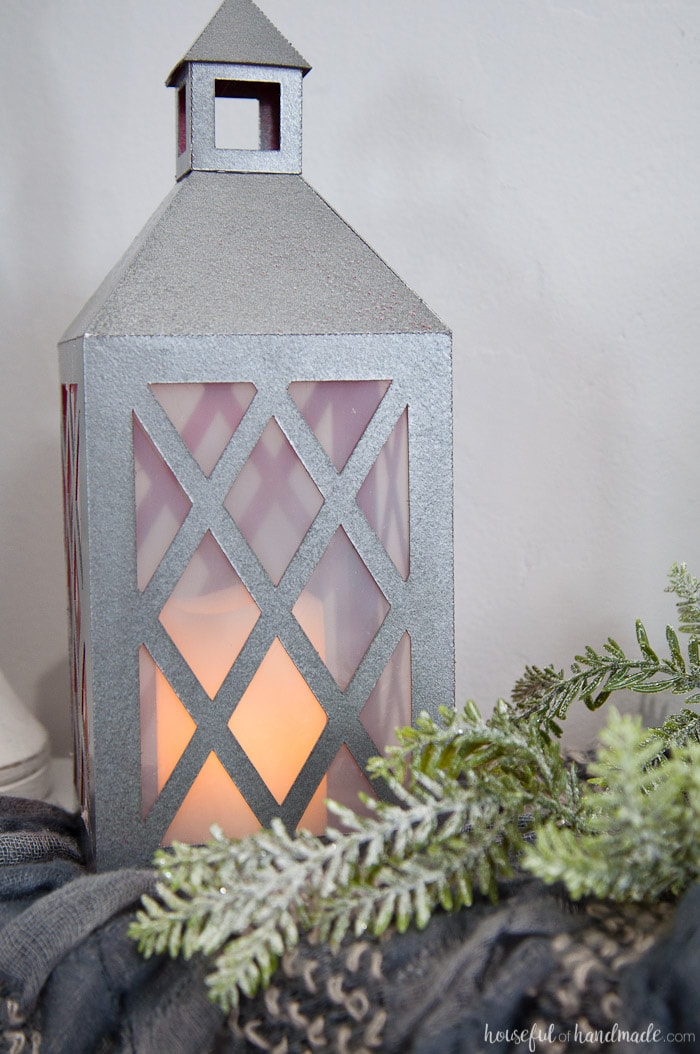 While figuring out how to make these DIY paper lanterns, I learned a few tricks to make them extra sturdy. Using these 3 extra tips you will be able to make any paper lantern look like a high-end metal lantern from your favorite home decor store. So if you are ready to learn my secrets, lets get to DIYing! Click the arrow below to see the tutorial and all my tricks.