This drop cloth hanging shoe storage will keep your closet clean and all your shoes organized. The hanging shoe storage can easily be customized to fit all your shoes and closet space.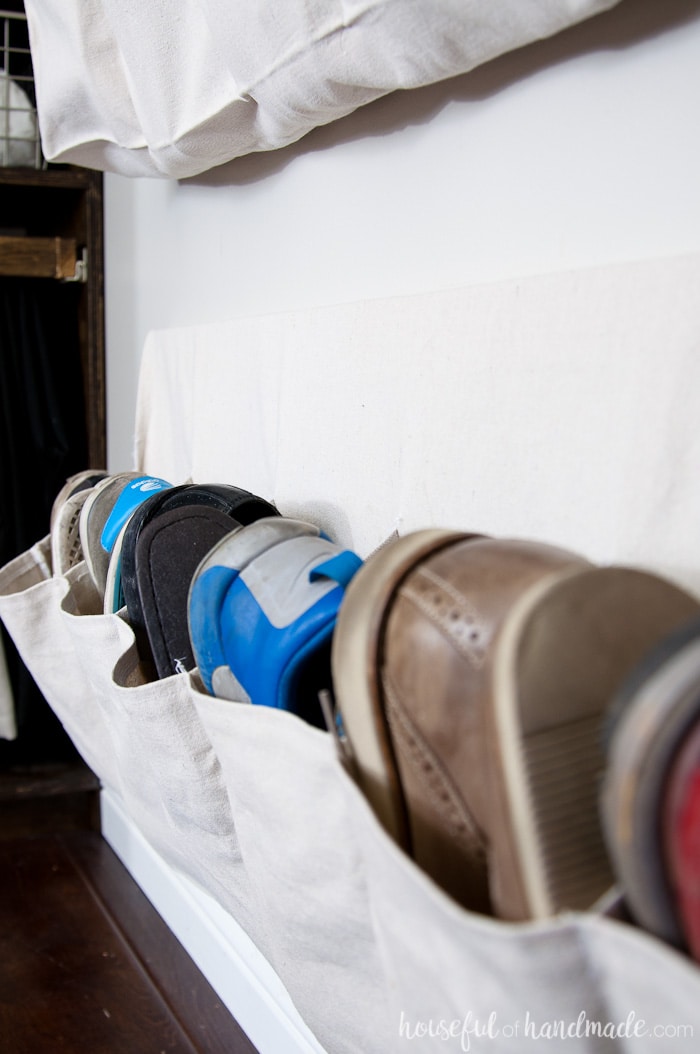 Organize all your shoes with this drop cloth hanging shoe storage. It will keep all your shoes off the floor, but doesn't take up a lot of space. I love utilizing vertical wall space to store all our shoes. Now everything is in sight. It's the perfect way to complete our $100 walk in closet remodel.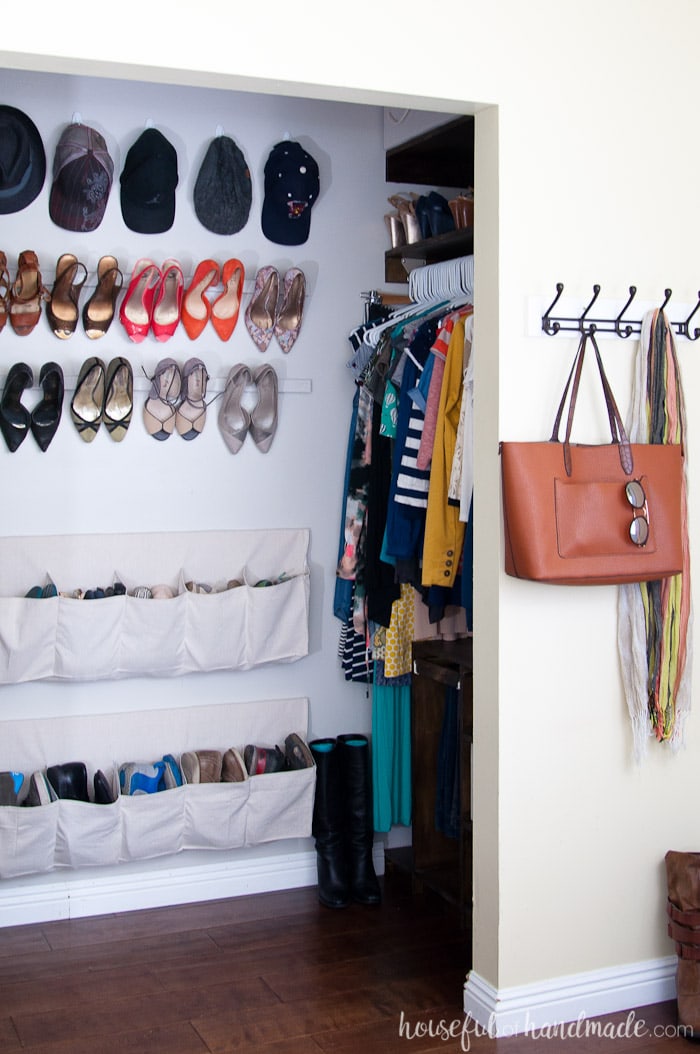 When we set out to makeover our entire master bedroom closet for only $100, we knew we needed at better solution for our shoe storage. I had an over-the-door shoe organizer that was crammed into the closet. The shoes kept falling off or I couldn't even see what was there. My husband had a couple shelves, but they were nor working and his shoes were mostly in a pile on the floor of closet.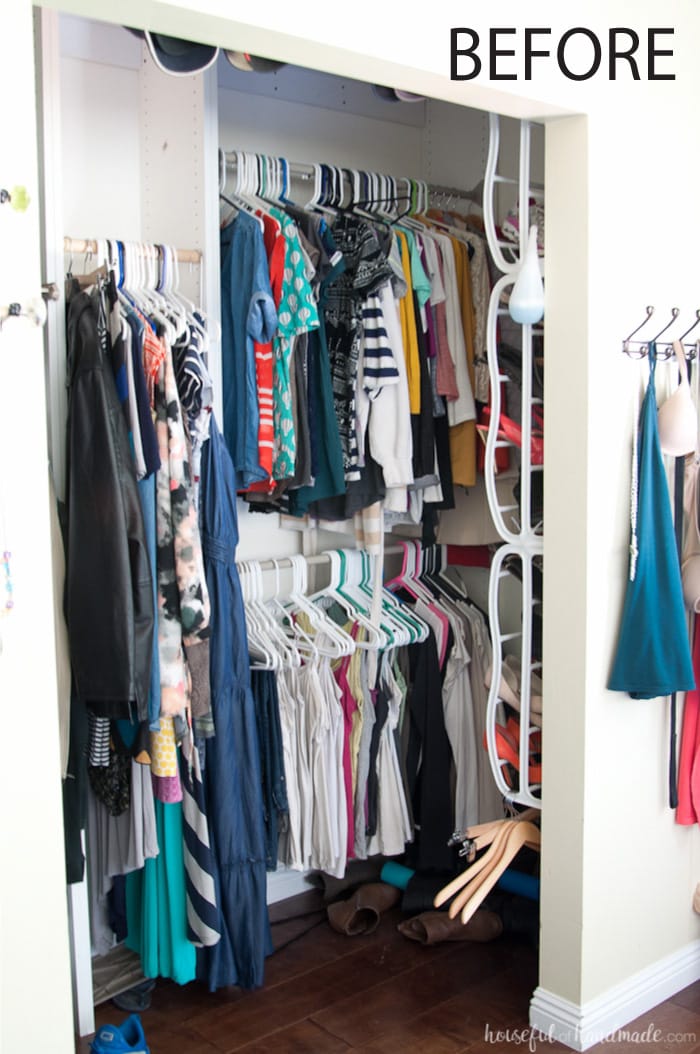 Once we had the plywood closet organizers built and in the closet, I knew I didn't want to build anything bulky to crowd the new open dressing area we had created. But we still needed lots of room for shoe organization and storage. So we went vertical! The entire back wall of our closet was empty and I knew it would be the perfect place to create some hanging shoe storage.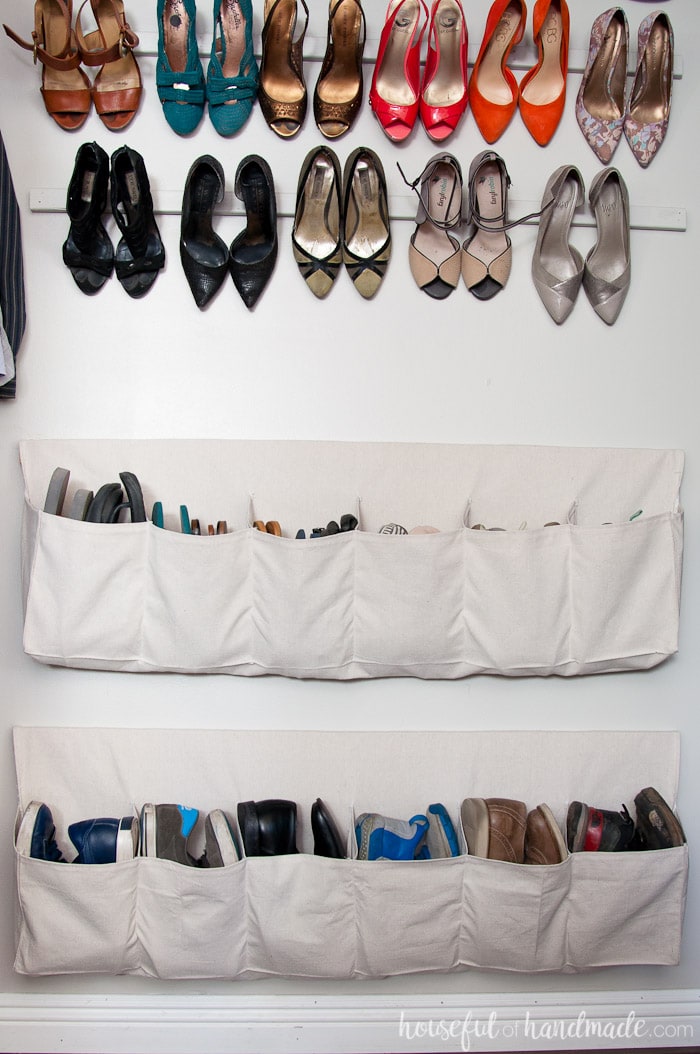 Because we were redoing our entire closet on a very tight budget, I needed a solution that would not cost a lot. By the time I was ready to create our shoe storage solution, I had less than $10 in the budget! So armed with a $7 drop cloth and 2 $1 1×2 furring strips, I set out to solve all our shoe storage problems. And who would have guesses, it worked!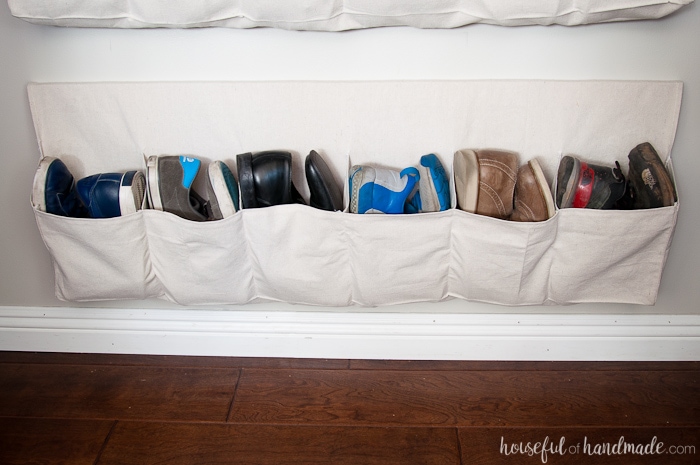 Using the drop cloth, I sewed together these hanging shoe storage pockets. Each pocket holds 6 pair of my husband's shoes. I can actually fit 2 pair of my flats into each compartment, or 4 pairs of flip flops! The drop cloth is very sturdy and is stain resistant. So these drop cloth hanging shoe organizers will hold up for many years.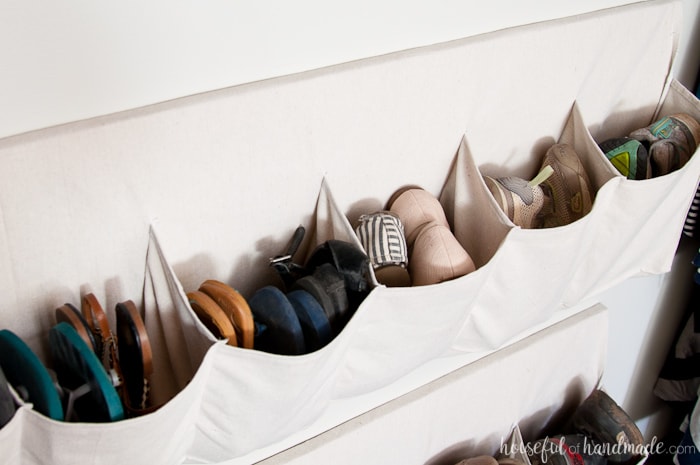 Then to really take our shoe storage to the next level, I also used the vertical space to quickly organize all my high heels. With 1 $1 furring strip attached to the wall, the heels rest nicely on the ledge and are in full view for getting ready each day.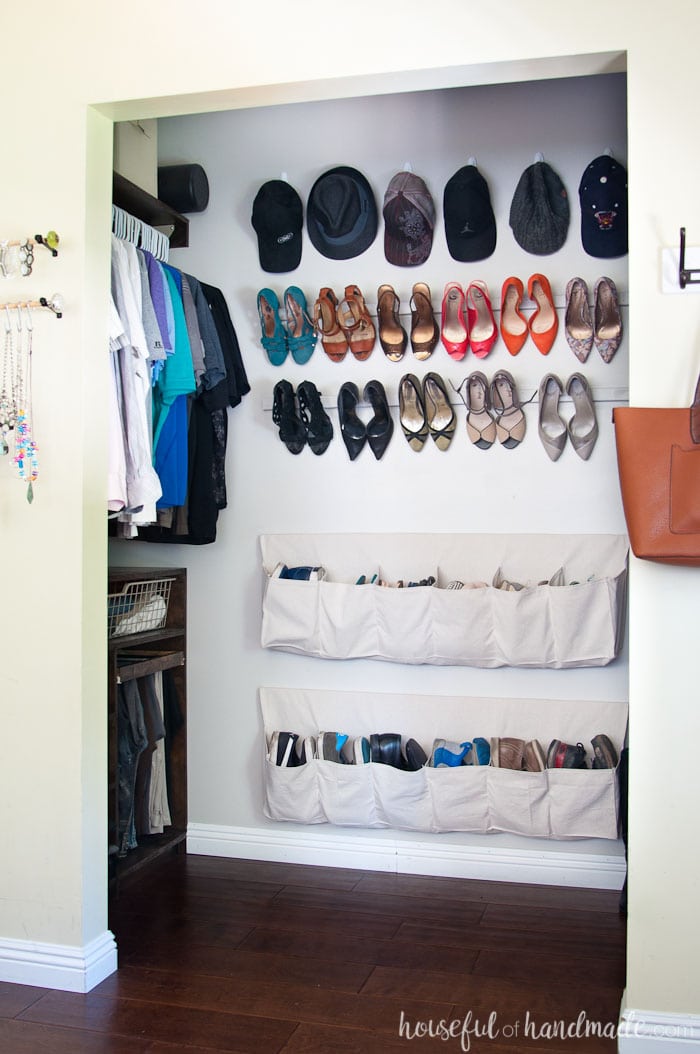 Our hanging shoe storage is truly the frosting on our walk in closet makeover. Not only does it act as the perfect storage for all our footwear, but it also acts as artwork for the space. And all for less than $10!!!
Click the arrow below for the complete tutorial.