Keep all your devices charged and organized with a DIY charging station.
With the kids out of school for the summer, their electronics have been all over the house. And everyday someone has lost their charging cord or brick.
But not anymore!
I partnered with Kreg Tools to create the perfect place to store and charge the kid's phones, tablets, and headphone. The cords and USB power strip are hidden away in the bottom compartment and now there is a dedicated cord for everything!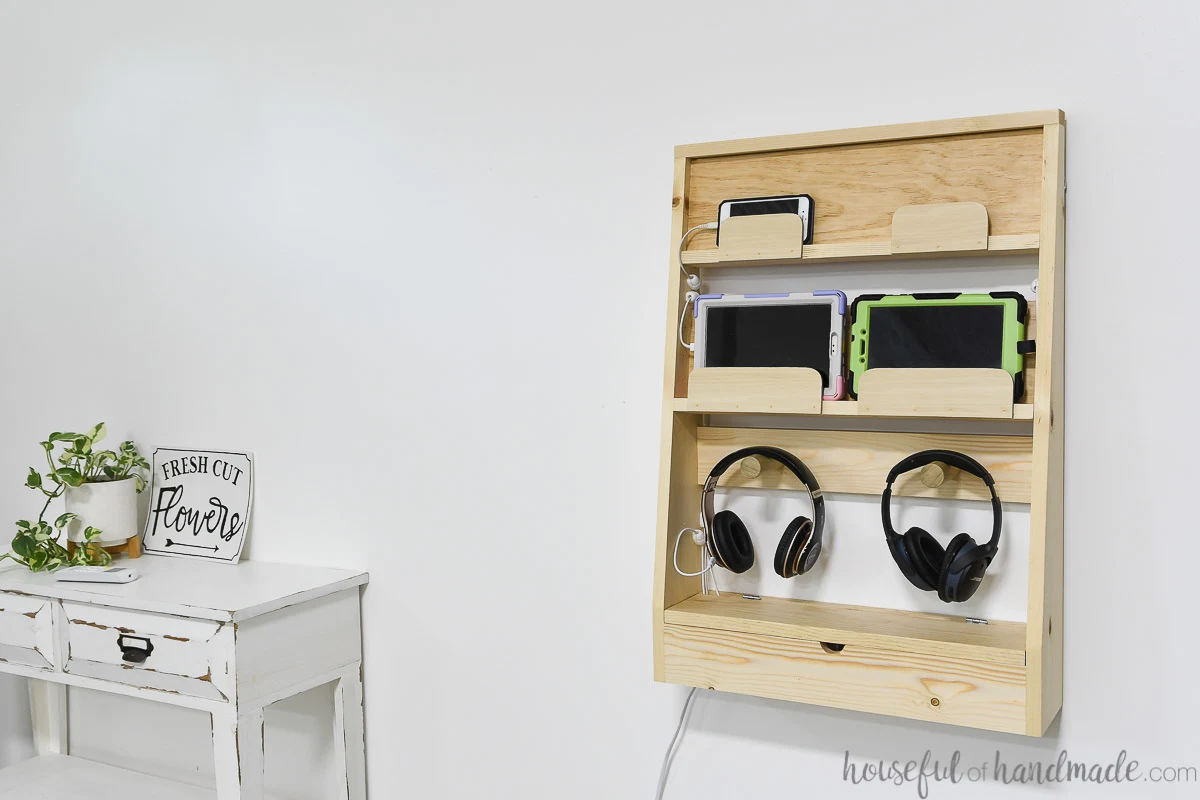 USB Charging for Multiple Devices
With multiple people in the house comes lots of devices!
This easy to build charging station has room for 2 phones, 2 tablets and 2 bluetooth headsets. The phone area is large enough for the largest cell phone or even a mini tablet.
The tablet section has two 10″ wide spaces for tablets. It holds the Galaxay Tab A tablets my kids have with their large cases, perfectly.
If you have large tablets, you may want to widen the charging station to give you more room.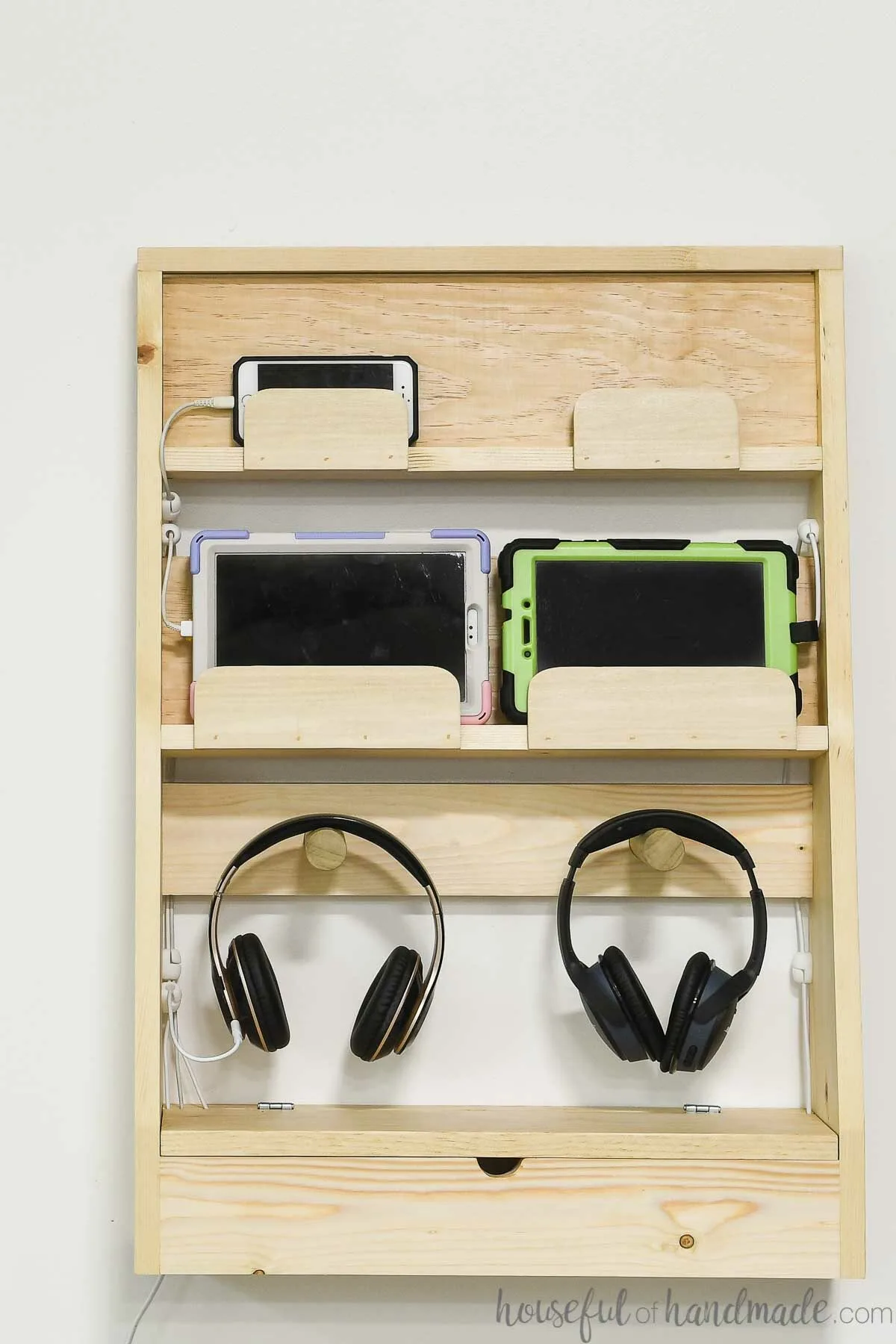 Below the phone and tablet charging is my favorite part: headphone charging stations!
With the popularity of bluetooth, my kids have fancy headphones that need to be charged too. In a standard plug, you do not have room for all the cords so you have to pick which one is most important to charge.
That meant the headphones were always dead. Which meant the house was full of noise as the kids kept increasing their volume to compete with each other. Not fun for me!
But now they have a dedicated spot to nicely store and charge their headphones so they are ready whenever they earn tablet time. See how my kids earn screen time with our amazing chore system here.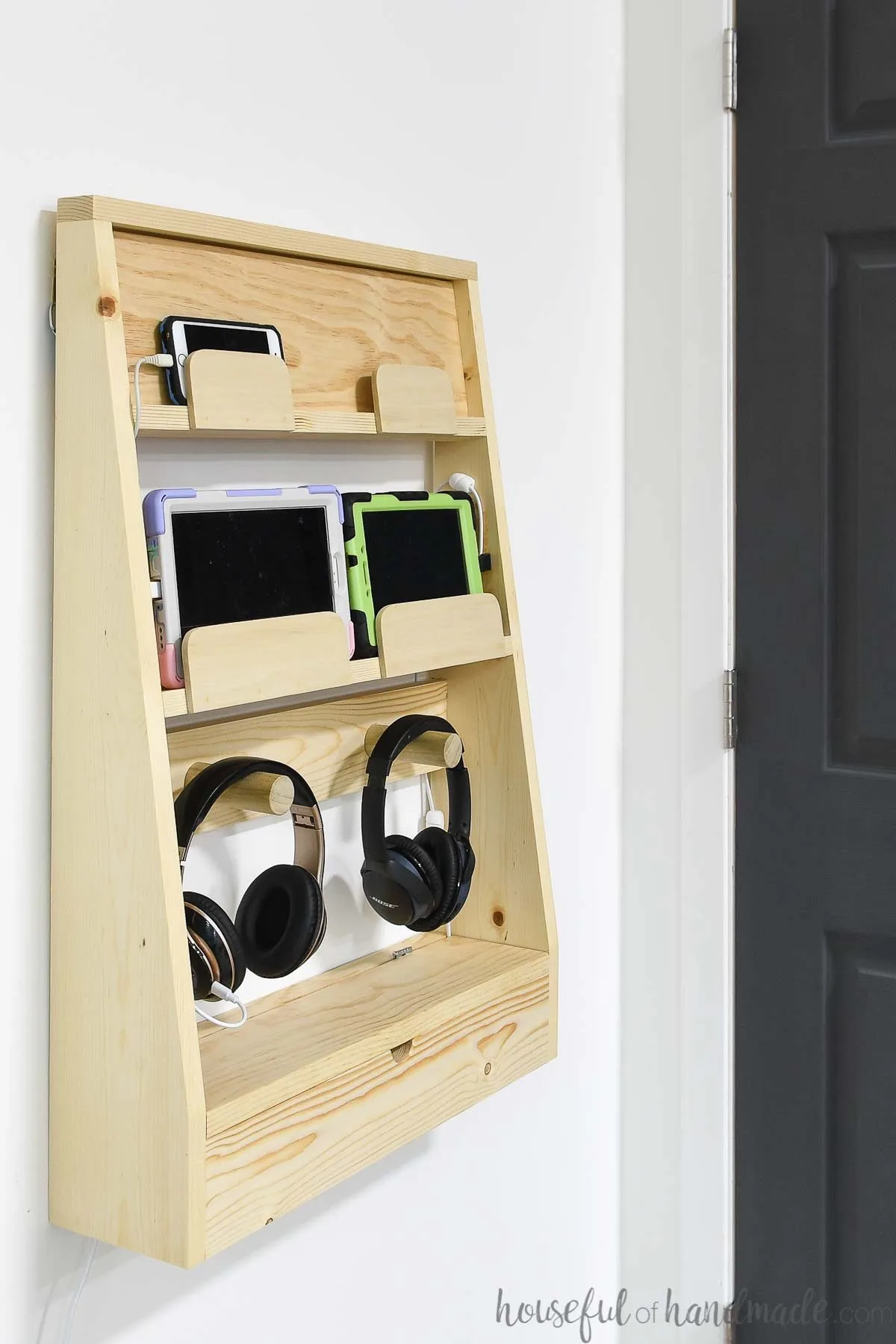 But the magic in this charging station is the simple bottom compartment. Inside the box, you can put a USB power strip with spots to attach all your cords.
Then the cords are brought up through the lid or off the back and held right where you need them with inexpensive cord holders. These stick right to the side of the charging station to make sure the cords are always were you need them.
Any excess length of cord can also be hidden in the bottom compartment. I love when cord clutter is out-of-sight!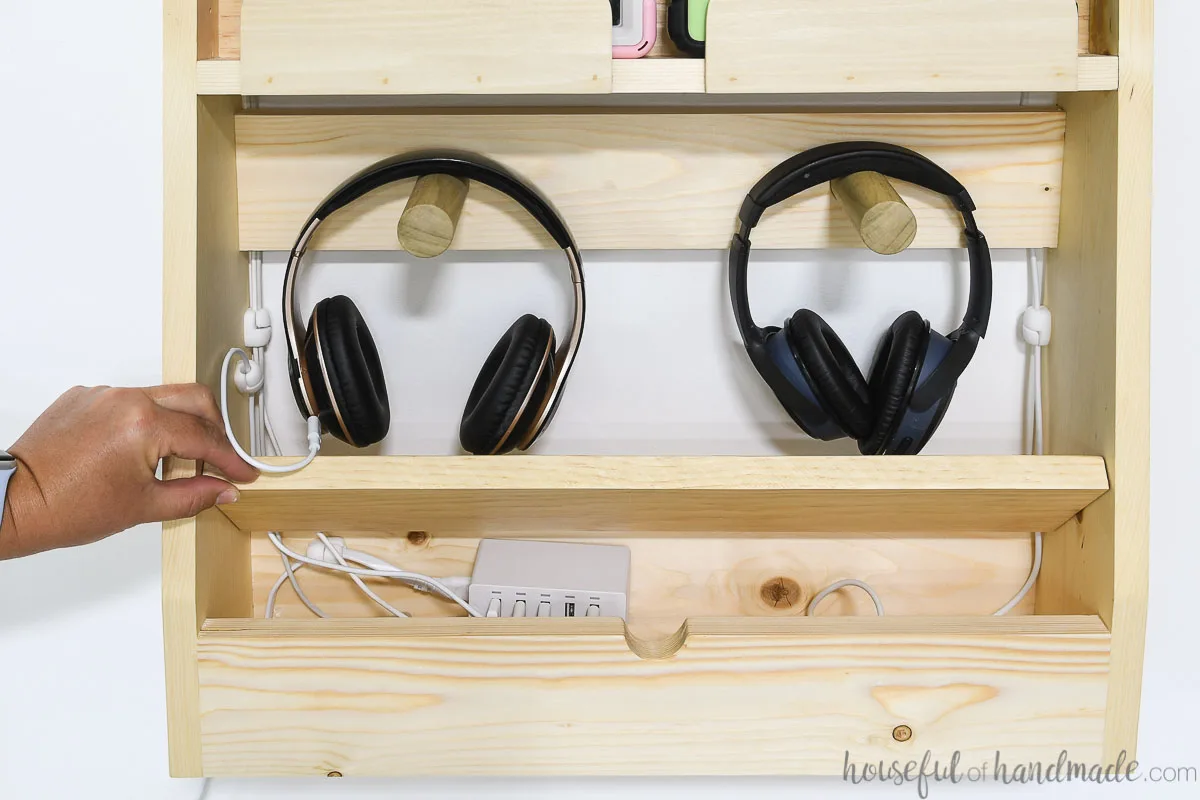 Prefer to Watch? Check out the YouTube Video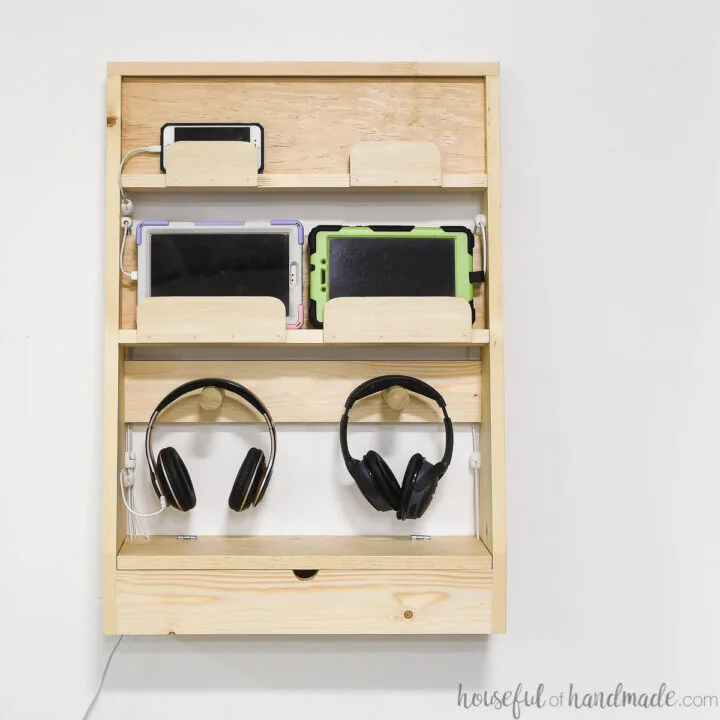 How to Build a DIY Charging Station
Yield:
1 charging station
Total Time:
4 hours
30 minutes
This wall mounted charging station is perfect for keeping your kid's electronics organized and charged. It holds 2 phones, 2 tablets, and 2 headsets.
Happy Organizing!