This week I decided to tackle the stairway. We need to paint it before the carpet can get installed, but painting the super tall stairway kinda intimidates me. It's so big I just don't know where to start, so I have been putting this off for way too long.
I really hate the color (or lack of color because the whole house was painted a yellowy white "neutral" color) but sadly we have been living with it for 10 years! It is embarrassing to admit that I have lived with something so awful because paint is such an easy way to update a space.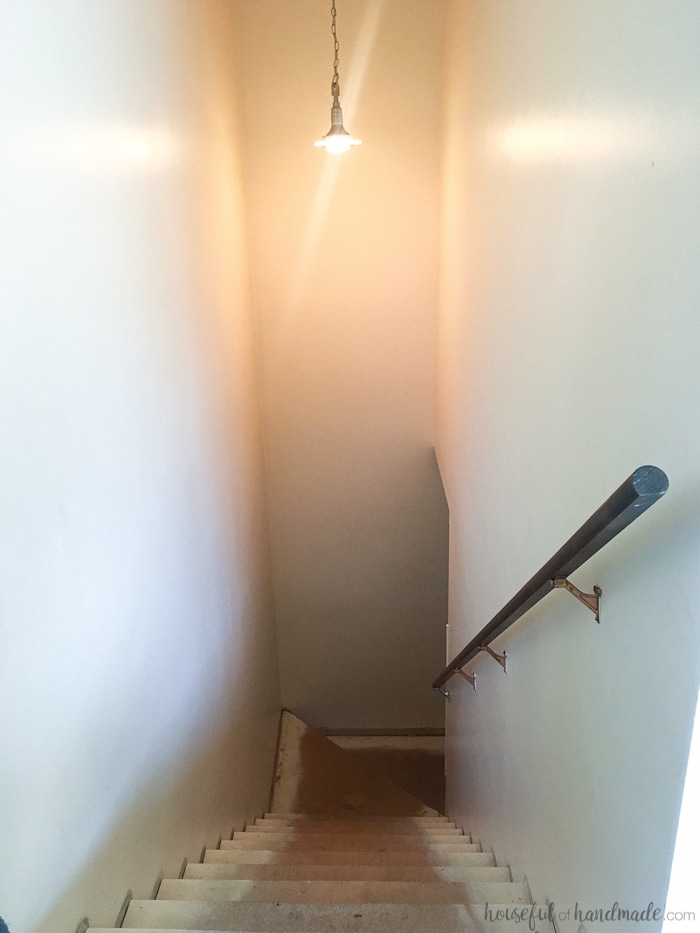 I have been really unmotivated to do this big project because of the height of the ceiling. I know we will have to set up some sort of scaffolding to be able to reach the ceiling and it will be a pain, but luckily it isn't too big so I should be able to do it in a day. But first I needed to prepare the space for paint!
As we have been remodeling our 1970s home, I have been removing these awful corner protectors. I feel like they really date the house. They are wood corner pieces that you put over your drywall corners to protect them I think.
And they only cover the bottom half of the corner so they are really noticeable. I haven't really had huge issues with dinging up all the corners in my house (even with lots of furniture moving) so I am happy to say goodbye to them. A nice clean drywall corner looks much prettier than this thing!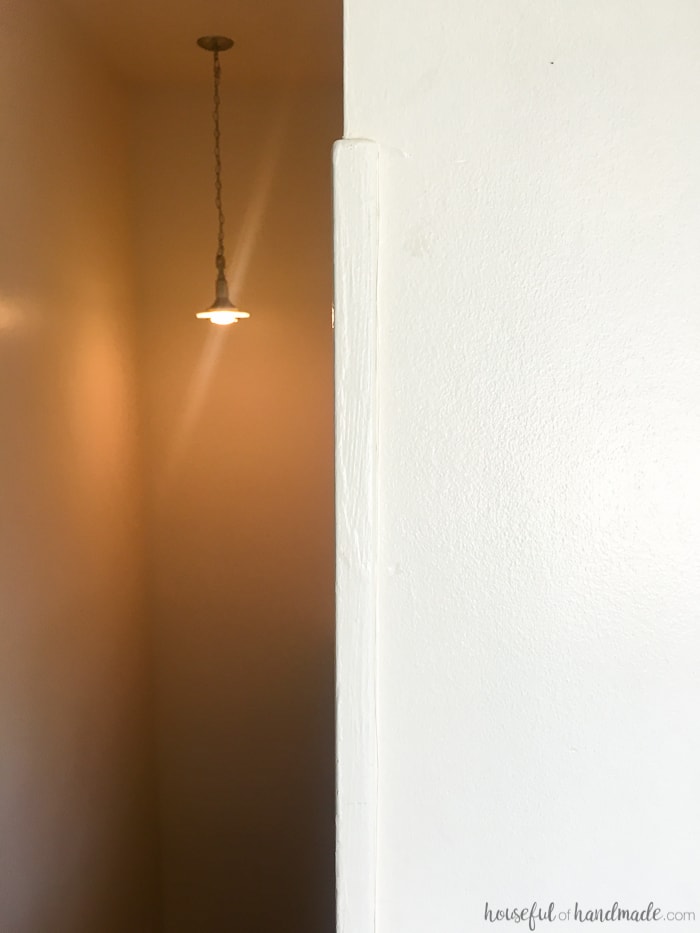 Our entryway, which is at the top of the stairs, is the very last place that the corners still exist. I know it is very sad that the first thing people see when they come into the house is one of the last for me to remodel. So I grabbed a utility knife and set to work removing all the corner pieces in preparation for new paint.
Luckily they are easy enough to remove. I scored the paint around the edges so it didn't pull all the paint off the wall, then with a little tap on one side with a hammer, they popped wright off. Now I just need to fill in the gap left from layers of paint with a little drywall mud and it will be ready for paint.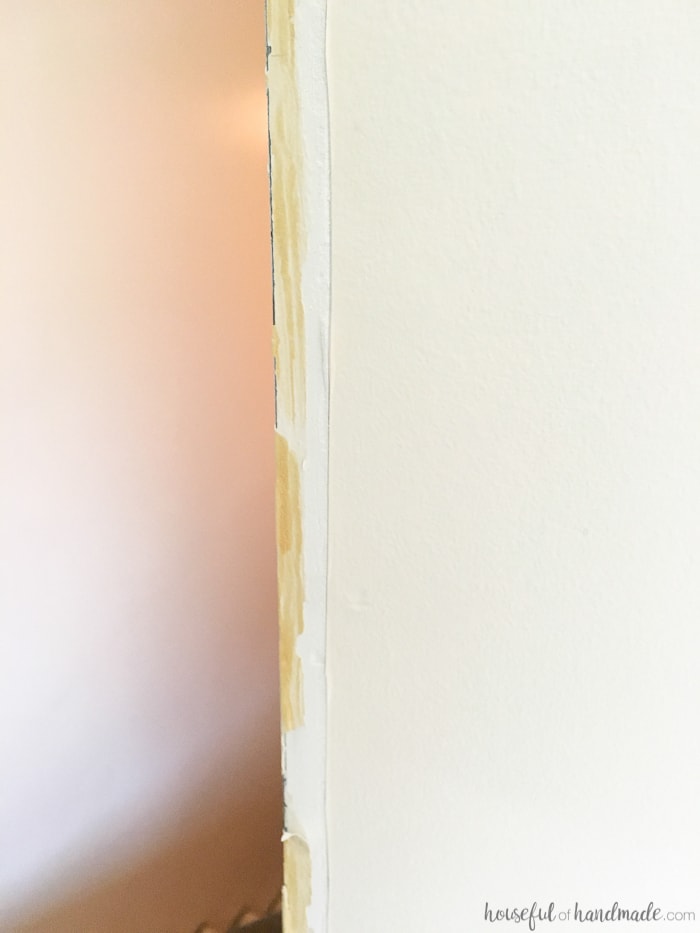 As I was removing the corners pieces right next to our awful entry closet I got a little crazy! I have been wanting to remove the closet for a while now. Having a closet door on a landing just was a huge pain because no one in my house can seem to close doors!!! Seriously, I think it is a disease that I am the only one not affected by.
I remind them, yell at them, and shut the doors for them, but still they can't figure it out. So a while back, when the door on the entry closet broke, I just removed it. But then our ugly closet was open for everyone to see the second they came to visit. Yikes! I hate having all my dirty secrets revealed immediately (at least make them come into the house before they see my piles of stuff).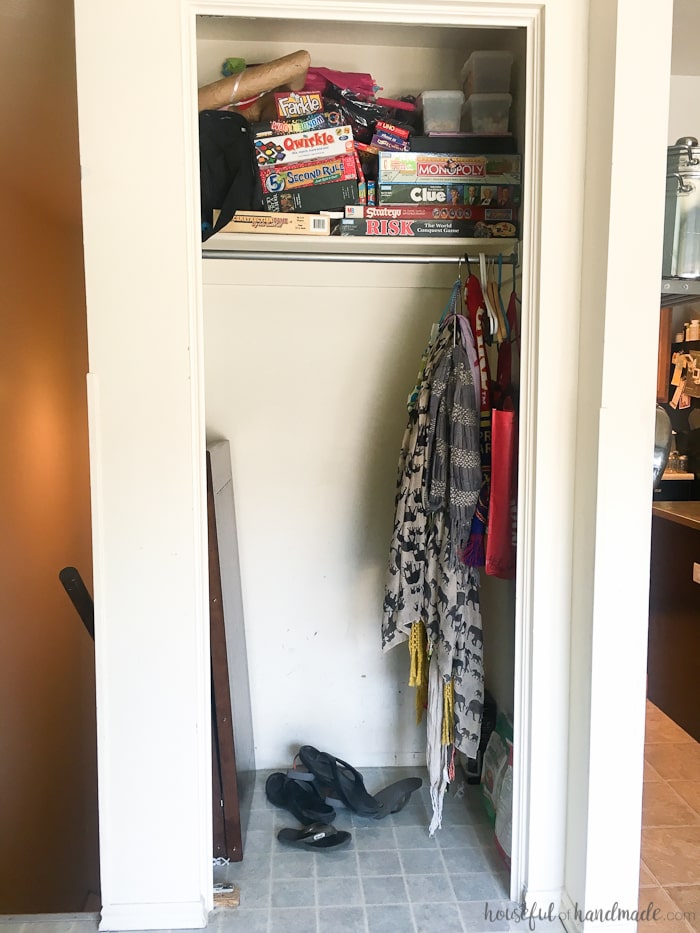 Since I had a knife in my hand and the kids were happily playing outside, I just decided to get rid of the closet while I was at it! I was really hoping to have all the dirty work done before my husband got home from work, I knew he wouldn't be so happy with me demoing another project before the living room and master bathroom were finished.
But he came home an hour early! Usually I am happy when he comes home early (and so is he), but he opened the door to a half removed closet wall and a pile of drywall pieces. Lucky for me, he shook his head, then helped me with the heavy demo work! I sure do love that man 🙂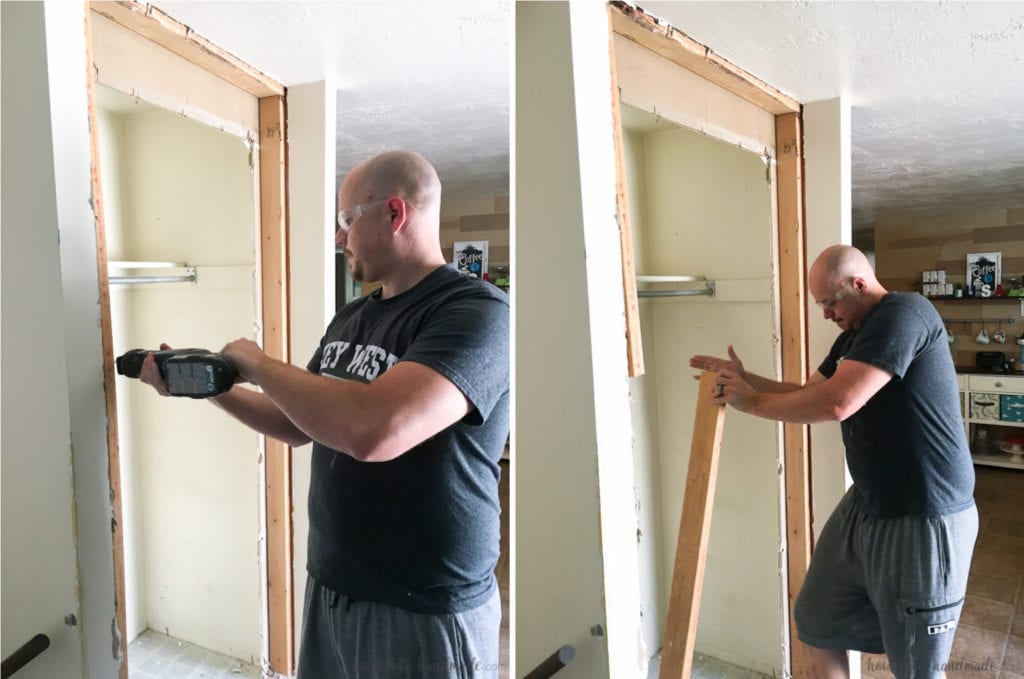 So after another hour we had all the 2x4s and drywall for the closet door wall gone and I was able to quickly patch the drywall so I have a simple little entry nook. Now I can get after the drywall mudding and fix those corners and a few dents and holes in the stairway that I was suppose to be doing instead of tearing out a wall.
Then I am planning on painting! If all goes well, I can have the top of the stairway painted by the end of next week.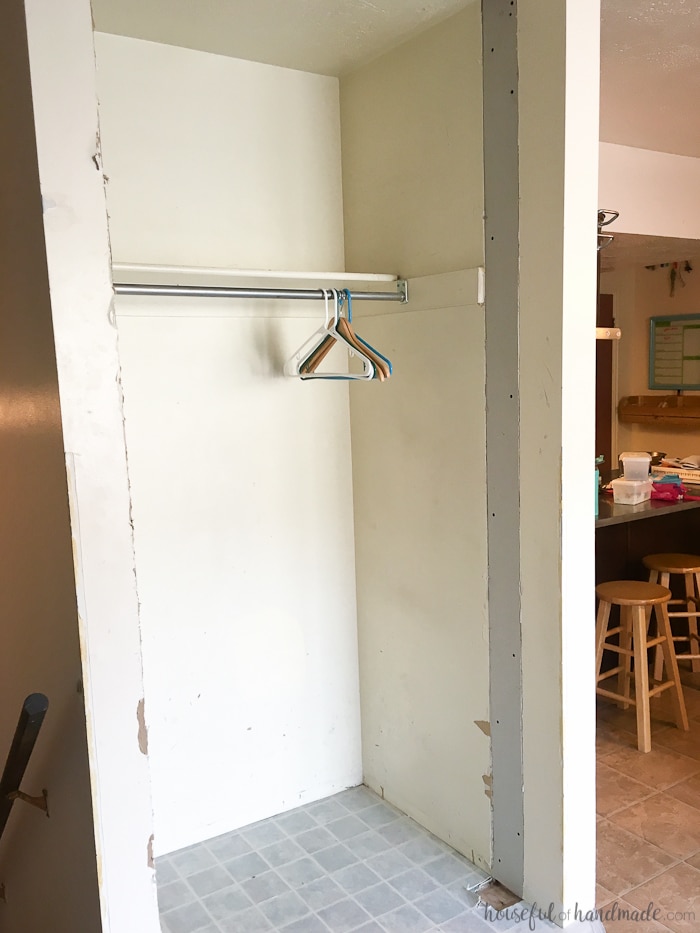 And after we got the entry way cleaned up, we ran to Home Depot and picked up the wood I needed to build the vanity in the master bathroom. I have been working on the plans for that, and I am finally ready to start building! I couldn't be more excited to cross this one off my to-do list because then I will have the full functional master bathroom of my dreams.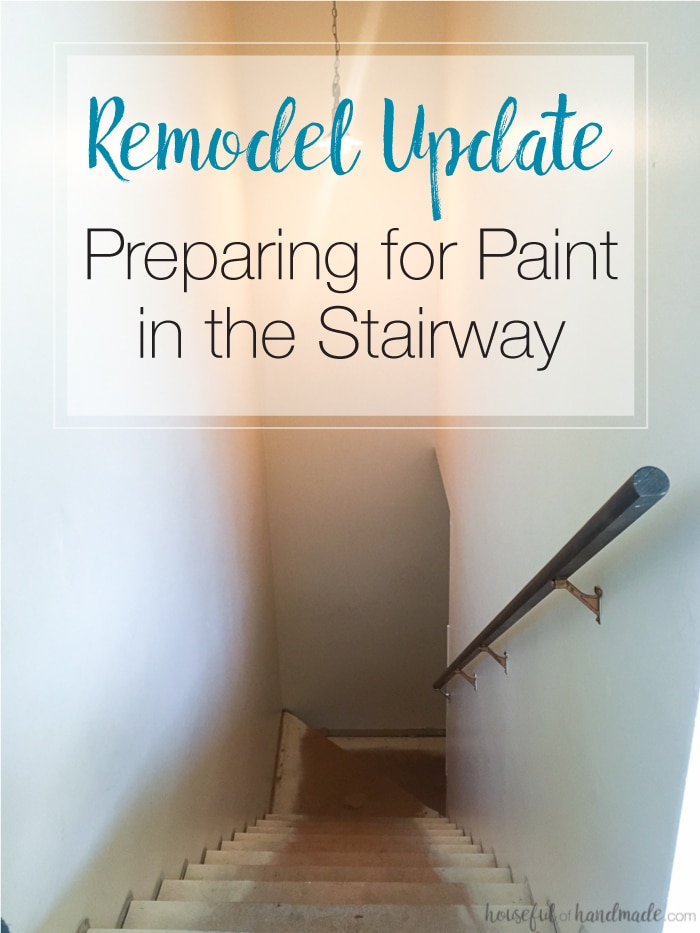 Since school is starting in 2 weeks, I know I will have lots of time more time to finish off these projects. Hurray for fall!